When looking up something with bore in it to link this title to a video, I came across the classic (to me) Clint Eastwood flick Heartbreak Ridge. Oh how I love this movie… so many classic lines that I used as a child and still use to this day. Hell, some are even good for fantasy. Let me see a show of hands, who has seen clusterf**k used on one of these pages? Oh that's right, we are over the net and I can't see you. I'll take my word for it. What gunny Highway taught us besides the CF concept is how to talk to the police, how to greet an old friend, how to be a smart ass, and how to deal with fat guys in prison. Hopefully you never have to deal with the latter. You might be asking yourself, what this has to do with the creeper and the top 100 hitters, and it has everything to do with it. In the movie, he presses his credo on his men to improvise, adapt, overcome. That is what we have to do, because offensively it has been a real clusterf**k this year with so many hitters getting hurt and so many going through streaks like a hairdresser in cosmetology school. Ummm, I might have to explain that last one. When I was in junior college, I was an automotive major and right next to us were all the cosmetology classes. We mingled a lot with the ladies over there, but it was really hard to keep track with who was who, because they would always change their hair color and streaks. Anythehoo, I used to build engines and now I build rosters!
This week the 4% owned Justin Bour gets the creeper treatment from me as I see some promise in this cold as ice kid. He has donkey written all over him, and since I'm the Jack-ass, we are a match made in heaven. Seriously, picking the creeper is like being a donkey because its either a homerun or a strikeout. There is very little in-between with these posts. Even though Bour has been cold lately he still holds a .292 batting average on the year and after going over his minor league numbers I see a correction is coming. He opens the week at home (he bats .326 there) against two right handed Yankees then travels to the Bronx and faces another right hander on the 17th. On Thursdy he is set to face CC and will probably be on the bench so you'll have to find another bat for that day (grab Colby Rasmus at COL vs a RHP) but don't drop Bour. The crown jewel of the week is the next series at Great American Ballpark. Everyone, myself included, gets super excited about Coors but Great American has been playing well for years. Over the last two years for left handed hitters it is second in HR% and 4th in SLG% which for a creeper is all we need to know. We want dongs or bags from our creepers.  If you go to his razzball player page you will see that the Tron has him as a double digit play in 4 of the 7 games this coming week including the three at Great American. All three Reds arms he faces are not good at home and who could be good there, except Cueto, it's a tough place to throw and we are here to reap the rewards from this.
For those of you who grabbed J.T. Realmuto this past week got rewarded with a dong this past friday and 7 for 15 from the plate up til that point. I say we let it ride another week with J.T. because game recognizes game!
The Top 100 Hitters, Week 11
DL – Jacoby Ellsbury, David Wright, Jorge Soler, Adrian Beltre, Hunter Pence, Matt Holliday, Ryan Zimmerman
I love how the universe works, I go too high on a player and they crash back to earth and if I take a dump on them they fight through that crap and rise up. Strangely the Poojols has been the dirtiest fighter of late. Passing the Mick on the all time home run list is something I could care less about but you might.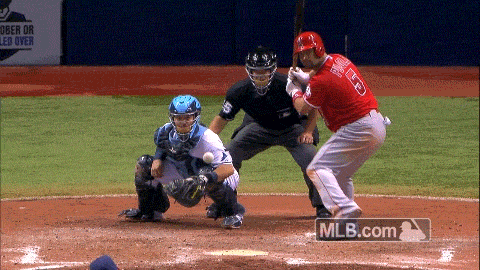 To beat a dead horse again I don't get the negativity for Giancarlo. Don't you know you are hurting Grey's feelings when you breathe hate on su amor. As of June 13th he leads MLB in home runs (22) and RBI's (55). Some complain of a flinch but if his flinch leads MLB in these categories than he can flinch all he wants….he ain't Kobe! I was looking at the batted ball profile and his GB% is down, his FB% is up and his Hard Contact percentage is up 10.6%. Thats crazy hard, no not you Grey, Giancarlo. If you want to argue about him I'm going to give you the Giles face and walk away. Here he is in a sexy slow-mo gif.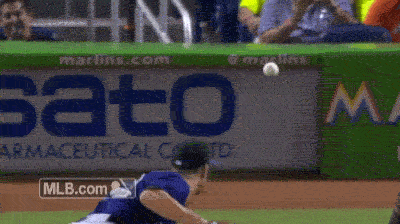 This week feels like attack of the rookies as I added Correa and Franco to the top 100. Along with fellow rookies Pederson, Bryant, Souza, Tomas, Soler, Burns and Gallo we have our largest collection to date. With Franco throwing up a 15/5/16/1/.284 in just over 100 AB's I couldn't ignore this name changing star anymore. I also got a letter sent to my house that looked like this and I had to oblige. I wonder who could of sent that? Correa made Gallo look like a cheap wine with his opening week dropping of two bombs, swiping a bag and hitting safely in every game. For those that stashed Correa you get an over the net high five. If you played in a league where he was in the free agent pool at call up I suggest playing in a tougher league.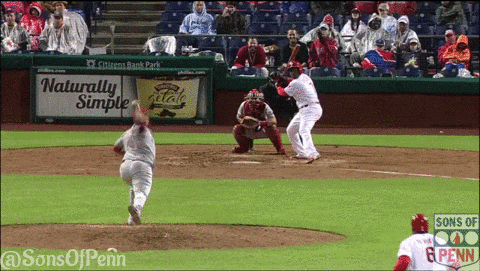 The return of the Puig marks the return of the most wonderfully frustipating wild card player in all of baseball. I've had to listen to Magoo bemoan about owning him as I have enjoyed him being in pain yet jealous of what can be a top 10 player ROS. It's quite the puigckle. Going 10-for-19 with a dong since coming off the DL leaves me watching his team more than I should. His Cuban brother Yasmany Tomas is leaving me confused. He should have power and you know its coming, I just hope it doesn't come in 2016. Wait yes I do, I don't own him anywhere. After watching that giggle labor around the bases at spring training I decided then to stay away. I hate myself sometimes….okay a lot of the time.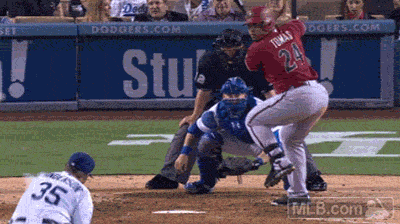 Let the changes marinate or jump at me in over-reaction. I'm looking towards the future, not you Phil, this week and with the announcement of Byron Buxton getting called up I'm in shock as the kids are running the asylum. He doesn't debut here until we see how his first week goes. The rook-a-philes must be losing it as it seems like every maor league team is trying to one up the other with debuts. I wouldn't get too excited Corey Seager fans, the Hector Olivera factor blocks him and speaking of Olivera, he has already jumped to AAA and should be here sooner than later. Since I got all Giffy in here I'll leave you with Correa's first dong.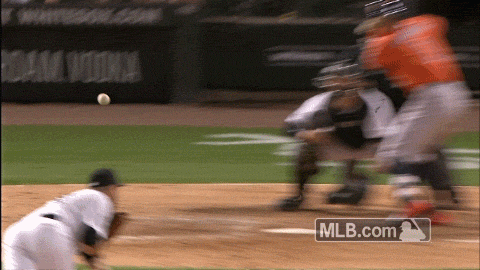 If you need an over the net friend you can follow J-FOH on Twitter