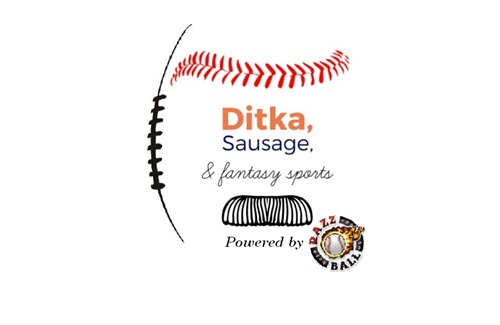 The master of bots himself, Rudy Gamble, joins B_Don and Donkey Teeth on this episode of the Ditka Pod. Discover what forms of sorcery Rudy finds most useful in his utter domination of Tout Wars each year. Speaking of sorcery, you can subscribe to all of Rudy's tools and dominate your fantasy leagues right here.
Mr. Gamble also pontificates on fantasy strategy for the coming season. These strategic conversations touch on the art of stashing relief pitchers, modern day SAGNOF as it relates to both saves & steals, drafting a fantasy ace, RCL approaches, and much more. Rudy then shares a few of his favorite targets have been this draft season before the crew discusses the results of his LABR and Tout drafts. Bring your own sausage to this special guest episode of the world's foremost fantasy sausage fest.
Please, blog, may I have some more?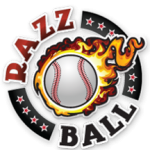 Learn more about our 2019 Fantasy Baseball Subscriptions!
The best daily/weekly Player projections (hitters, starters, and relievers) for each of the next 7-10 days + next calendar week starting Friday. Kick-ass DFS lineup optimizer and projections for DraftKings, FanDuel, and Yahoo!.
Live from New York it's the Razzball podcast! That's right, for the first time in our history Grey and myself recorded a show live and in person. This Saturday following the first day of the Tout Wars auction/draft weekend, Grey headed over to my headquarters in Mid-Town Manhattan for a little fantasy baseball talk. We touch on my H2H points league auction results, and finish off the last 40 or so starting pitchers at a rapid pace. It's an all-time classic for your boys, so check it out! It's the latest episode of the Razzball Podcast. Bee-T-Dubs, don't forget to checkout the new Razzball shirts over on Rotowear.com!
Please, blog, may I have some more?
Drafting outfielders for the 2019 fantasy baseball season is a hot topic. There's tons of outfielders, but the top couple tiers dry up quickly. On this show, B_Don and Donkey Teeth discuss several outfielders you might consider targeting once all the top OFs are off the board.
The first of those potential targets is Byron Buxton. The juicy fantasy sausage upside that oozes from every single one of Byron Buxton's pores is both sweet and savory. Studies have also shown this ooze can cure cancer and other terminal diseases. Buxton is off to phenomenal start this spring, boasting added muscle and claims of, "The best shape of his life". Which is always true.
The guys also discuss expectations for rising star Michael Conforto and relative unknown rookie, Christin Stewart. Then some late round outfield targets are thrown around to finish up the show. Opening day is coming, make sure you get your fill of sausage, sausage juices, and the Ditka, Sausage, and Fantasy Sports shirt before time runs out!
Please, blog, may I have some more?
THOME: Not just a big sexy retired baseball player now employed by MLB Network. Steve Paulo, and/or Neil deGrasse Tyson, joins the sausage fest to discuss his brainchild, Thomeprojections.com. Steve deGrasse Tyson explains what an IMPACT player is and breaks down how they can be utilized for fantasy baseball success. And he shares one young offensive catcher his projection system loves for this season and nobody is talking about.
Paulo also attempts to dumb down the inner workings of his projection system so even Donkey Teeth can understand it.
If you're interested in sports investing, team win totals, simulation baseball, or just listening to a really smart guy talk about really smart guy things, this is the fantasy sausage pod for you.

Speaking of projections, be sure to check out Rudy's tool, I mean tools, here.
Please, blog, may I have some more?