Sometimes we use big words here at Razzball. Or made up words. Or big, made up words. Or acronyms. Or big, made up acronyms that don't mean anything to anyone, even us. If you've been reading for a while, you probably know the fantasy baseball terms that follow. If you're new, or old with a bad memory, then this might be a helpful list of some frequently used terms. This is not a definitive list of definitions and will be updated frequently. (Or when we get a chance.) If you have a glossary suggestion, submit it in our Fantasy Baseball Forums.
Rudy's tips on glossary term submissions:
1) The glossary term (usually requested by Grey) should represent a universal fantasy baseball situation.
2) The term should be self-explanatory (or close to it), specific, and funny. If Grey provides two elements to the definition (e.g., a reliever like Storen/Giles who performed well in the 9th but was replaced and is struggling as a set-up guy, the winning submission should communicate both parts – aka Cuckhold).
3) Analogies/metaphors are great.
4) Avoid using player names in the title – those date quickly and usually aren't as funny as you think.
$12 Salad Link – You know that restaurant your girlfriend/wife/what-have-you likes to go to that charges, like, $12 for a salad? Every time you go there, you have a thoroughly solid meal. No complaints, except you just paid $12 for a salad when you could've went to McDonald's and stuffed you and your woman for ten schmools and had $2 in quarters left over to make the hotel bed vibrate. In that vein, overpriced closers are $12 salads.
! – Exclamation point usually indicates sarcasm. "Matthew Berry is ESPN's top fantasy analyst!"
Ace of Basement Link – An ace on a terrible team.  (full credit to commenter, Duda Want to Build a Snowman?)
Activersion Link – The aversion to activating a starting pitcher right off of the DL.
Albertross Link – When a star player signs a huge deal, which hangs around his neck, causing him to underperform. (full credit to commenter, BigFatHippo)
Analcysts Link – Ex players hired by ESPN that provide discomfort for fellow baseball analysts and the viewing audience. Prone to obvious observations "Dunn is strong!" or circular arguments like "He's a good player because he knows how to play good in situations where it's important to be good. And that's why he's a good player."
Baha Man Link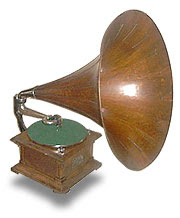 – A player who isn't a big-time prospect, then emerges for one huge season only to revert back to useless for the following seasons.  Named for the group Baha Men who had the one hit wonder song, "Who Let The Dogs Out?"  "Ryan Ludwick was such a Baha Man."  (full credit to commenter, royce!)
Bangfizzle Link – When a player hits a home run in their first at-bat, then does nothing the rest of the game.  (full credit to 2000 Brain Cells ago)
Battachment Link – When a big name player goes on the DL and a replacement off the wire that's usually a scrub all the sudden goes on a tear and the production outdoes what the star would've done.   As in, "Pablo Sandoval hurt his foot so I picked up Lonnie Chisenhall and now I don't want to let him go ever!"  That's battachment.  It's unhealthy and can lead to serious anxiety in a few weeks.  (Battached is also sometimes used.)  (co-credit to JB Gilpin)
Batty Call Link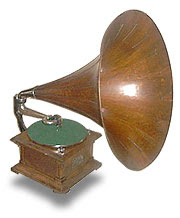 – The pick up of a swinger when your standby is out for the day.  Usually does not lead to a long-term relationship. (full credit to commenter, fri-guy)
Balbonis Link – Any portly hitter – usually a 1B. Renowned for their power and lack of speed. Usually strikeout a lot. Not much shelf life. See Steve Balboni, Ron Hamelin, Ryan Howard, Prince Fielder, Cecil Fielder
Beerer Goggles Link – A pitcher or hitter who looks good when your options are scarce. "Does Joe Inglett look good to you? Or do I have on some Beerer Goggles?" In honor of Scott Beerer, the Colorado Rockies pitcher who retired in 2006 with a lifetime record of 3-5, 4.82 ERA and 1.68 WHIP. (full credit to Razzball commenter, Knighttown)
Bench Tits Link – When you leave terrible pitching starts on your bench.  "Thankfully, I left that monstrosity of 3 IP, 7 ER on my bench.  That's the bench tits."  See also embenchgo, jolly bencher.
The Big FraGu Link – Franklin Gutierrez
Bit The Silver Bullet / Struck Coors Extra Gold Link – When your normally reliable pitcher goes to Coors Field and leaves your ERA with a hangover 'straight from the Rockies' – e.g., "I accidentally started Chris Young last night at Coors Field and he bit the silver bullet." Alt definition: In the spare chance someone pitches a strong game at Coors, you have 'struck Coors Extra Gold'. As with supermarket and liquor store fridges, the Silver Bullet is a lot more common than Extra Gold. (full credit to Razzball commenter Paper Tiger)
Blahtoon Link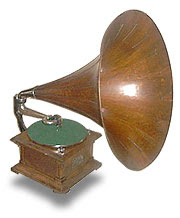 – Any platoon that can't produce singularly or collectively.  Usually found in the Cardinals infield.
Blairing Mistake Link – Named after Blair from Facts of Life, it involves fooling yourself that a player is more attractive than they really are because their peer group is homelier.  Usually found in the Catcher and Middle Infielder categories. "Drafting Derek Jeter in the 4th round was a Blairing Mistake on my part."
Blanco Polanco Link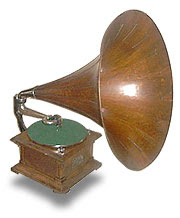 – Jeff Keppinger
Blimpotence Link – Portly hitters who can't get it up in the HR category.  See Pablo Sandoval and Billy Butler.  (full credit to Razzball commenter, BigRedLatrine)
Bombvenidos Link – When a player hits a home run the first day on your team after you've acquired him via trade or waivers.  (full credit to datdudebp)
Bomb Voyage Link – When you drop a player, and he hits a home run the last day on your team.  (assist to GoblueJD)
Bowden Fluffer Link – A young, nubile outfielder that gets one all excited about their 5 tools but doesn't live up to their promise. See Elijah Dukes, Wily Mo Pena, Lastings Milledge, Delmon Young, et. al. Named after former Reds and Nationals GM Jim Bowden who would go hard in pursuit of players with these tools.
Box Scare Link – When one of your pitchers is going and the score appears like the pitcher got rocked, only to find out later that it was the bullpen that gave up the runs or they were unearned. "I saw the Cards lost 10-2 and I had Wainwright going.  I nearly cried until I saw they were nine unearned runs.  Thankfully, was just a box scare." Alternate to Ticker Shock. (full credit to Chaz)
Brain Freeze Link– Closers who cannot be trusted. "I'm going on a picnic and I'm bringing apples, bananas and Kevin Gregg-– Wait, Gregg just gave up 12 earned runs and hit my fantasy shortstop in the head with a pick-off throw. Brain freeze! Make it stop!"
Break Win'd Link – When your starter has a huge early lead, but can't make it through five innings for the win.  "He had a 7-run lead and he couldn't make it through four innings.  That stinks to have him breaking win'd."  See also Windoh!  (full credit to birrrdy)
Bungee Chump Link – A player that you pick up and drop numerous times.  (full credit to OaktownSteve)
Caminitis Link – Aflliction caused from overjuicing on steroids that causes a player's stats (and body) to quickly regress after a short spike.  "I'm not sure if Hafner has Caminitis but, if not, it's scary to think his head could grow bigger!" (full credit to Razzball commenter nmdunkel).
Car-Ma Link – Carlos Marmol.
Casino Bus Link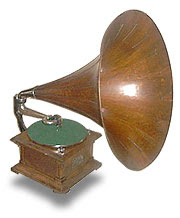 – For players of retirement age hoping to strike it rich one more time.  "Kenny Lofton was great on the Indians, but seemed to be riding the Casino Bus for 10 years after that. "
Catch-162 Link – Excitement for a catcher-eligible player that won't play catcher, without realizing there's problems with said player that will be exposed once they play every day. (Full credit to mauledbypandas)
Chickensit Link – When you don't start a solid pitcher because you have a lead in ERA or WHIP in your H2H league.  "I hate to be chickensit, but I don't know if I should start Bumgarner."  (co-credit to GG, Toe Knee Arm Ass and Nick the Dick)
Chronic Mastertrader Link – Fantasy baseball manager who has a compulsive need to offer up trade proposals that have no chance at giving birth to an actual trade.  Has vivid fantasies that completely lopsided deals will find a willing partner.  "He just offered me a crappy closer and Brandon Inge for Aramis Ramirez.  What a Chronic Mastertrader! (full credit to Razzball commenter, BigFatHippo)
Chronic Rosterbator Link – Fantasy baseball manager who is constantly fiddling with their own team until they go blind.
Chump Dump Link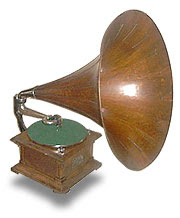 – The trading of two or more average players for one superstar.  "I traded Swisher, Jason Frasor and Yunel for Hanley.  I can't believe he fell for the chump dump."
Cleveland Streamer Link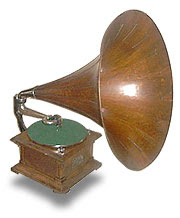 – When a pitcher you picked up for a stream start craps all over your team's stats. "I picked up Lackey because he was going against the Royals and he gave me a Cleveland Streamer. It's going to take a week to clean the mess he left on my ERA and WHIP." (assist to Razzball commenter, Hank)
Clockblock Link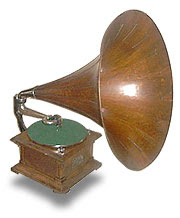 – The act of holding back a prospect because of his arbitration clock.  "The Royals love to clockblock their prospects." (full credit to Razzball commenter, Fred)
Clotheslined Link – When a starter has pitched a solid start and is close to 100 pitches but the manager leaves them hanging out to dry for an extra batter or inning and they lose the lead.
Conshellation Prize Link – When your pitcher does awful but, because you get the win, you're sorta okay with it.  "Max Scherzer gave up six earned but I walked away with the conshellation prize.  Yay me."  (full credit to Razzball commenter, Ned Shakehaft)
Country Strong Link – Adam Dunn, Jim Thome, et al.
Crayola Canyon Link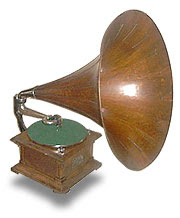 – The vast Marlins Park and the monstrosity in center field that looks like unicorn vomit.  (assist to Razzball commenter, Bill Lumbergh)
Cream of the Crap Link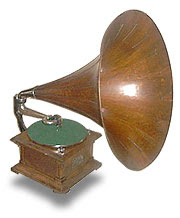 – The top hitter for a weak position. "Joe Mauer is looking like the cream of the crap."
Crossing Streams Link – When you are streaming pitchers but your signals get crossed and two of your streamers go against each other.  As with Ghostbusting and tandem urination, the results can be disastrous.  Example, "I didn't realize Ian Kennedy's start was pushed up a day. Now I have him crossing streams with Jason Hammel at Coors. I'll be in the corner praying at least one of them avoids the Silver Bullet." (full credit to Razzball commenter, Awesomus Maximus)
Cuckhold Link – When a former closer is so devastated by being replaced that he can no longer hold onto a lead.
Cuddle Boy Link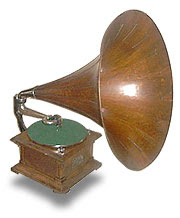 – Relievers who are good with holds but fail anytime they try to close. See Rafael Betancourt, LaTroy Hawkins, the kid from The Last American Virgin who pays for the abortion of a girl his friend knocked up and then, when she's recovered, goes back to that guy.
Cust kayin' Link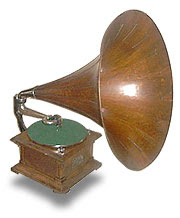 – Fantasy Baseball version of just sayin'. "There's two body types for relievers, tall and slender and tall and fat. The tall and fat ones are on everyone's list to get injured, while the tall and slender ones are the ones that do get injured. The tall and fat ones end up pitching until they are forty-five.  Cust kayin'."
Cyclops with a monocle Link – Keeping a close eye on things.  Being attentive.  "The situation in Detroit's bullpen requires you to be a cyclops with a monocle."  Can be abbreviated CWM.
Daystreamer Link – A pitcher that was worth starting for the day.  Best to drop them when you wake up.  Prolonged attachment to said streamer is a Streamboat.
Desperately Streaming SUSAN Link – Some Unreliable Starter Available Now. "I'm wearing my lucky white, lace glove and I'm Desperately Streaming SUSAN."  (full credit to Razzball commenter, Awesomus Maximus)
Disgraceful List Link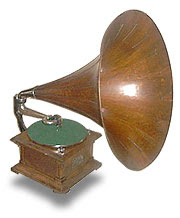 – What DL stands for when a player goes on it after a conspicuously bad run of hitting/pitching.
DLzebub Link – The demon who fills one's mind with dread when you scan a live box score and one of your key players is taken out of the game early.
Dohmer Link – When one of your hitters hits a homer against one of your pitchers, leading to a mixed response of elation and Simpsonesque frustatration. (assist to helmet head)
Donkeycorn Link – Imagine you're following a donkey, who's wearing a wool cap, through a desert for 1700 miles. Why are you following a donkey? Because he promises you something wonderful and you just need to trust him. Does the donkey talk? Yes. Yes, he does talk. So when you and the donkey in the wool cap arrive at his destination, he removes the wool cap to reveal a horn. The donkey is a unicorn and his gift to you for your trust is saves.  Donkeycorns are undervalued, trustworthy closers.
Double Down Link – Refers to a two-start pitcher that isn't good, but does have two starts in a given week so becomes more appealing for weekly leagues.  Sometimes called "The Double Down." In honor of the KFC sandwich.  Just because it comes with two different kinds of cheeses, fried chicken in lieu of buns and double the calories, sodium and fat, that doesn't make it a good thing. (full credit to Shin-Soo Choo Choo)
Dr. Freeze Link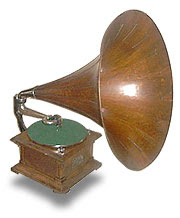 – Nickname for Dr. James Andrews as anyone going to see him is going to be on ice for 12-18 months. Brandon Webb went to Dr. Freeze in 2009 and he's still not fully thawed. (assist to BSUjam).
Dropped a Deuce Link – When a pitcher costs you a win for regular fantasy baseball and a loss for Fantasy Razzball.  "It's bad enough Kyle Farnsworth is a Cuddle Boy, but he had to drop a deuce on me too?"  (full credit to Razzball commenter, bostonaccent)
Droppelganger Link – When you drop one player for a very similar player.  "Should I drop Keppinger for Murphy? Or are they droppelgangers?"  (full credit to Razzball commenter, Big Fat Hippo)
Dustied Link – When a pitcher has been left in too long.
Early Bird Specials Link – Old players who get off to fast starts in the season due to them not being tired of the grind of the long season yet.  Their legs are still fresh.  For a short time, these Early Bird Specials can give you Enlarged Pro Stats.  (co-credit to Razzball commenter, Aaron Oz and skinny malinky)
El Cubanati Link – An unpredictable secret society of Cuban players formed to tease and torment the fantasy masses.  See Yasiel Puig, Jose Abreu, Alexei Ramirez, etc.  (full credit to RePete)
El Senator Link – Nickname for Adrian Beltre because he campaigns every 6 years (2004, 2010) making promises he doesn't live up to once under contract.
Embenchgo Link– When you ban someone to the bench, until they show better results.  See also jolly bencher, bench tits.
Emperor's Close Link – A one out save.  (full credit to MC Serch)
Erich Bedarden Link – (eh-rich be-dardin) A pitcher who is effective when healthy but isn't effective at staying healthy.  Always seems like a good idea to take one of these guys later in the draft.  Inspires one guy in every league to say, "I think we should go from 1 to 2 DL spots – who's with me?"  Also known as Bennis Carpensheeter.
ESPN Hindsighter Link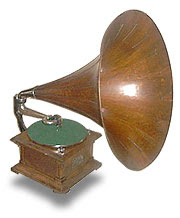 – ESPN Insider
Escape Goat Link– The pitcher of a blown save who escapes blame when the team gets the win.  "Joe Nathan has blown two saves in the last week, but the Rangers rallied to win both.  What an escape goat!"  (full credit to Coldsooner)
Fanglasstic Link – Starter that is great when healthy, but often injured.  (full credit to Nightpandas)
Fanny Pick Link – When someone picks a player in the draft before they should because they are a fan of the team. Like Fanny Packs, they look ridiculous and real men have nothing to do with them. (assist to Razzball commenter Awesomus Maximus)
FEMAs Link – Closers that are paid to provide relief but are woefully equipped. Rumored not to care about black people.
Ferratio Link – A middle reliever who is owned to stabilize ratios without the thought of saves.  Ironically, ferratio is for guys that don't suck.  (full credit to Giant Gigantes)
Fingercuffed or Fingercuffing Link – In relation to fantasy baseball, it's when you have a player on a regular team and also on your Razzball team, which rewards overall crappiness. "I'm fingercuffed to Michael Bourn."
FIPlash Link – The feeling you get when one of your pitchers puts up a line that statheads love — high Ks, low BBs and HRs — but still abuses your ratios by giving up a ton of hits.  (full credit to Dingbat)
Flat-Billed Pitchypus Link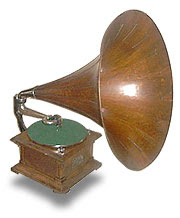 – Rare species of pitcher whose hat brim is perfectly flat and either covers their full forehead – exposing only glaring eyes – or is tilted to the side. This species is prone to early success and a quick fade once the shock has worn off. See Dontrelle Willis, Chad Cordero, Shawn Chacon.
FMFBBL Link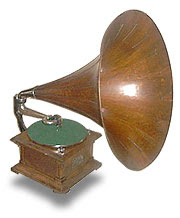 – A fantasy baseball acronym for FML.  (Full credit to Razzball commenter, Awesomus Maximus)
Foreclosed Link – When a closer is ready to enter the 9th with a 3 run or less lead, but his offense overextends the lead and defaults on any chance at a save.  (Full credit to Bosmosis)
Forsters Link – Any portly pitcher. Renowned for being surprisingly athletic given their weight – despite the fact they are indeed athletes and, thus, by definition should be athletic. Seem more likely to be lefty than righty. See Terry Forster (infamous as being called by Letterman a 'tub of goo'), LaMarr Hoyt, David Wells, CC Sabathia, Rich Garces.
Forty Twenties Link – Boring hitters that give two hits in four at-bats and no other stats.  Sometimes can be written 4020, as in their box score.  Example, "James Loney is such a forty twenty."  (full credit OaktownSteve)
Free Room At The W Link – A pitcher whose offense has given him lots of room for a Win. Sometimes leads to a pitcher lounging and putting up stats best observed through extremely dim lighting. See also Ivictory Coast.
Fresh Off The Bloat Link – The empty stats one gets after the fullness of an Asian pitcher's initial success has faded.  See Byung-Hyun Kim, Kazuhisa Ishii, Hideki Okajima.
Fumethrower Link – One-time flamethrowing reliever that continue to pitch after they can no longer throw the gas. Some have been known to coast downhill for years. See Trevor Hoffman, Troy Percival, Jose Mesa. (assist to Razzball commenter Get Figgy With It)
Futility Player Link – Someone eligible for multiple positions but doesn't warrant a starting position in any – e.g., Marlon Anderson, Brendan Ryan, Marco Scutaro, Ramon Vazquez etc. Tony LaRussa hearts these players.
Glovechild Link – A weak hitting player, likely a middle infielder, but not necessarily, who is in the major leagues because of defensive abilities.  "Brendan Ryan hit two doubles the other day and drove in three, but I wouldn't expect this to continue as he's the Glovechild of Joey Cora and Mark Lemke."  Mark Lemke should, but doesn't need to be worked into every entry. (Full credit to InternetGuy)
Goldplatement Player Link – When a rich team like the Yankees replaces an open slot in their lineup or bench with a player above replacement level.  (assist to Oaktown Steve)
Goddoumit Link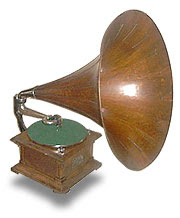 – An exclamation when your catcher gets hurt and you're forced to hit up the waiver wire for scraps.  "Montero's out for how long?  Goddoumit!" (Full credit to commenter, Danielpwnz)
Hackspanic Link – A Latin ballplayer in the mold of Roberto Clemente and Vlad Guerrero who swings, and hits everything.
Heebee-BBs Link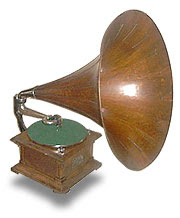 – When a player is scared to take a walk.  "Delmon Young has a bad case of the heebee-BBs."  (full credit to Razzball commenter, Mike)
Herbathrowdite Link – (her-bat-throw-dite; sounds like hermaphrodite) A player that has both hitter and pitcher tools yet isn't very attractive for either job.  "Brian Anderson wasn't a good hitter, but as a herbathrowdite he's just weird."
Hodgepadre Link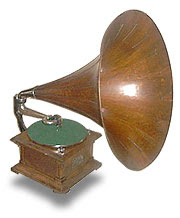 – Random Padres pitcher.  "San Diego is home for a whole week.  Time to pick up a hodgepadre or two for my fantasy staff."
Holy sit! Link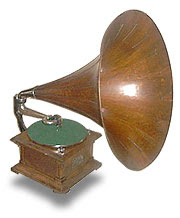 – When a team puts up a huge offensive day, but your player was benched by the team just for a rest day.  "Rockies are scoring at will and CarGo's resting today.  Holy sit!" (Full credit to commenter, phizzics)
Homeschooling Link – Hitter or pitcher who is comfortable at home, but is a mess on the road. See also Road Scholar.
Hot schmotato Link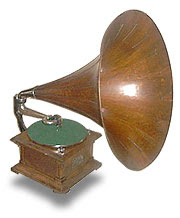 – A hot hitter who is usually a schmohawk.  You should pick him up while he's hitting even though you know it won't last.  (Full credit to commenter, BigRedLatrine)
Hubert H. Homerfree Retrodome Link – An alternate name for cavernous Target Field.
Hypegondria Link – The fear of adding a one-hyped prospect to one's roster.  Happens often with post-hype prospects.
Hypster Glasses Link – Someone who overvalues and keeps prospects over better players just because they're rookies. (credit to Cram It)
Ipso Drafto Link – For a guy whose narrative makes a ton of sense.  Example, "(Player Name) has never been good before, but is moving to Coors and will have a good lineup around him.  He's also fully healthy and the team wants to bat him leadoff.  All factors have converged so this guy can't miss.  Ipso Drafto."  (full credit to Rufus T. Firefly)
Ivictory Coast Link – When a pitcher coasts to victory thanks to his team's offense elephant-stomping on the other pitcher.  Opposite of Sierra Loseone. "The Rangers scored seven in the first, giving Matt Harrison the Ivictory Coast." See also Free Room At The W.
Jockstuffers Link – Players who have flaccid seasons and then pad them at the end of the year when no one's looking.  Also see Septaculars.  (co-credit OaktownSteve)
Jockular Sphincteritis Link – Any injury from sack to back that initiates laughing and wincing at the same time. See Chris Snyder's testicular fracture, Kaz Matsui's anal fissures, Carlos Guillen's raging hemorrhoids, Felix Pie's testicular torsion. (assist to KarlJ)
Jokey Smurf'd Link – When you receive a gift-wrapped package in a trade only for it explode in your face because of injury or a player's poor performance. See video for further explanation (as if any is necessary). Example: He gift-wrapped Aaron Harang to me for two crappy players but it looks like I got Jokey Smurf'd. (assist to mikeisalegend)
Jolly Bencher Link – The sweet goodness of leaving a terrible start on your bench.  See also bench tits, embenchgo.
KaBoB Link – A starting pitcher with strong K/BB but still gets skewered with too many meat pitches in the zone.
Kama Schmotra Link – A schmohawk that seduces you because they are available to play in several positions.
Kazaam! Link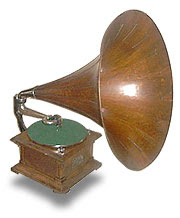 – Situations where closers are brought into a non-save situation and have no idea how to act. The results aren't pretty.
KazIwadome Link – Any Japanese player.
K-Fed Link – A pitcher whose strikeout potential attracts you during a period of bad decision making that eventually leads you to divorce them and their bloated ERA/WHIP.
K-Put Link – A pitcher who can't go deep in the game due to too many Ks.  See also TK'dO.  (full credit to MattTruss)
Krispie Young Link – Phonetic pronunciation of Chris B. Young to help avoid confusion with the tall pitcher.
Krispie Young Sr. Link – Mike Cameron
Latin (Fill in Age) Link – Whatever the age, add 3-4 years.  In honor of the many Latin players who have lied about their age and got caught (Alfonso Soriano) as well as the many players who sure look older than they claim (Renteria, Ortiz, Pujols).
Leftosaurus Link – A lefty pitcher over 40 years old that gets by on craftiness and 8 variations of changeup. Prone to the homer ball and hitting the showers before the 7th inning. See Jamie Moyer, Tom Glavine. (assist to Razzball commenter pork burn)
Limposter Link – A player who plays at 50% through an injury, and looks like a bad imitation of themselves. (full credit to Marc R from Syosset, NY)
Llamas Link – Hitters that excel against lefties.  Loves Lefties As Much As Sex.  (full credit to chicken dinner)
LUZR Link – A player whose defensive value (aka UZR) is so low that he's limited to DHing or a team so desperate to suffer the defensive consequences (see Jack Cust, Brad Hawpe, Travis Hafner).  (assist to Razzball commenter misterflak)
Maas Appeal Link – When a player with mediocre minor league numbers makes a huge splash in the majors only to eventually fade into oblivion.  (full credit to bigbear)
Marginer Link – Any mediocre pitcher on the Mariners that's worth owning when they start in Seattle.  Similar to Hodgepadre.  Most Marginers are Homeschoolers.  Not to be confused with ex-Mariner closer Mike Schooler.
Marla Gibbs Line Link – .227
Marmol Link – An ugly converted save where the reliever gives up two runs. Usually accompanied by 5 or more baserunners.  "Should I really be holding Axford?  He has 4 blown saves and 3 Marmols."
MediOAKer Link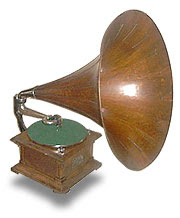 – Any mediocre pitcher on the A's that's worth owning when they start in Oakland.  Similar to Hodgepadre and Marginer.  (full credit to Razzball commenter, supra)
Mercurio Link – Any Latin player that, like mercury, rises when it gets hotter out and falls when it's cold.
Metco Link – An alternate name for cavernous Citi Field.  "That ball would have been out of most parks, except maybe Yellowstone and Metco." (full credit to Paper Tiger)
Middling Infielder Link – Middle infielder that puts up okay stats across the board, but gets people irrationally exuberant come draft time. Usually once had speed or hinted at 20 HR power – see Edgar Renteria, Orlando Cabrera.
Minayal Link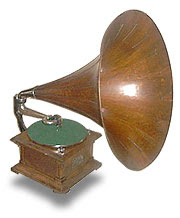 – Denial of the truth by a GM – either disingenuously to the press or, even sadder, they believe the lie. Includes denial of player injuries, trade rumors, manager firings, etc. Example: If it weren't for the Mets being in such minayal, Reyes would be on the DL and I could have an empty bench spot on my team! Related adjective is Riccardulous.
Most Fallible Player Link – Worst player on a good team.  (full credit to nick the smooth dick)
MR. B (Middle Reliever Believer) Link – A fantasy baseball player that loves middle relievers to a borderline unhealthy degree for speculative saves and ERA/WHIP help. "Hey Mr. B – how long you going to waste bench spots on Maness and Cecil?" (full credit to Razzball commenter IowaCubs)
Nadir Bupkus Link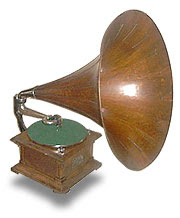 – The worst player in baseball.  Sometimes used in reference to the best player in the Padres farm system.
New Whirled Order Link– A lineup change that hurts a player's value, but remains due to team success.  Sometimes abbreviated NWO.
NyQuility Start Link – A Quality Start that is a snooze.  "Roberto Hernandez threw 7 IP, 3 ER with 2 Ks and 10 baserunners for the NyQuility Start."  (Full credit to JeF With 1 F)
Pedroia Paranoia Link – Fear that a middle infielder coming off a great year is bound to regress horribly. This regression is known as the Bret Boone Swoon or Carlos BuyerBewarega.
Peg Boy Link – Historical definition:  A peg boy was a position in the Greek and later the British Navy.  He was the boy available for the after-hours pleasure of the sailors on those long nights at sea.  He would sit on a peg during the day to keep his anus loose for penetration by the other sailors.  Razzball definition:  A pitcher brought up by the big league club just to fill in for a short period of time and is expected to get hit hard.  "Jo-Jo Reyes was used as a peg boy by the Braves for a few years."  (Co-credit to B. Inge Drinking and microwave donut)
Pitchslapped Link – When the opposing pitcher hits a home run off your pitcher. "Damn!  Carlos Zambrano pitchslapped another one of my starters!" "I can't believe Brett Myers gave up a homer to the other pitcher.  Though, if anyone deserved to be pitchslapped, it's him."
Premature Extrabasulation Link – When a speedster gets too excited and bursts towards second to stretch out a single into a double vs. waiting to steal the base.  More common among players who don't get to first base very often.
Premature Extrapolation Link – The process of taking a very small sample size and extrapolating it over a very large sample size.  "Mark Trumbo is hitting .375 thru three games, could he hit .300 this season?  Or is that premature extrapolation?"  (Full credit to trick dad)
Pronk'd Link – You think you're drafting an All-Star and you get an All-Suck. "I drafted Hafner and Rich Hill. Damn, I was Pronk'd!" (full credit to Razzball commenter, BaronVonVulturewins)
Prospblock Link – An older player who's blocking a younger player.  "Seems like everywhere he goes Gregg Zaun is a total prospblock."
Pulling a Kotchman Link – When someone's on the DL for longer than expected. Origin, Casey Kotchman was out with mono for a year and a half.
Pwnson'd Link – When a pitcher gets hit so bad, it makes you go a little batty. In honor of Sidney Ponson. "Ian Snell gave up 7 runs in a third of an inning. I've been Pwnson'd!"
Razztastic Link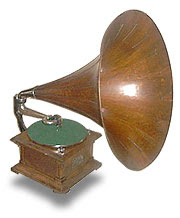 – A supremely crappy performance. "Seven earned runs in a third of an inning for Washburn. Now that's Razztastic."
Razzterful Link – See Razztastic.
Remarkbuehrle Link– A pretty unremarkable start by an ace.  "Cliff Lee looked remarkbuehrle today."
Revenge Pluck Link – A waiver wire move made out of spite when you miss out on a hot pick-up.  "Just missed out on Wil Myers, so I grabbed Jeff Francoeur for the revenge pluck." (full credit to Capital Offense)
Ricky from My So Called Life Link – Carlos Beltran. See resemblance.
Road Scholar Link – Hitter or pitcher who is brilliant on the road, but is a moron at home.
Roofie Link – A rookie pitcher who fails to deliver on their tremendous K potential and, instead, abuses your trust and violates your ERA and WHIP.
ROS-Colored Glasses Link – When you look at early season numbers and hold onto a player longer than you should because you see his previous years' stats.  "I should have dropped Dunn earlier in 2011, but I had on my ROS-colored glasses."  (full credit to Swat290)
Routhenasia Link – When a manager feels mercy for the pain their team in inflicting on an opponent and unplugs a good hitter from the lineup.
Rumpelpitchskins Link – Can spin gold from the hill when healthy; injuries always bite them in the rump.  Once enough people start buzzing about the production of Rumpelpitchskins (and add to their squad), *POOF* they're injured and they vanish to the Disabled List.  (full credit to Jason Bradley Miller)
Run shy Link – A player that has blazing speed, but for some reason doesn't run.  "Austin Jackson could run into your room, mess up your hair and back out before you even knew he was there, but he doesn't steal bases.  Why is he so run shy?"  (full credit to Berk)
SAGNOF Link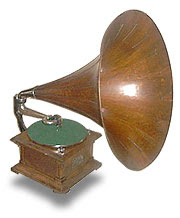 – Steals/Saves Ain't Got No Face
Saberhagenmetrics Link – The analysis of baseball through subjective evidence that players are overhyped after a good year and underhyped after a bad year. Seems to work best for injury-prone players and hitters who HR and K a lot. Named after Bret Saberhagen who won 2 Cy Youngs and averaged over 20 wins in 1985, 1987, and 1989 but averaged around 10 wins in 1986 and 1988.
Saved Ace Link – When a starter gets rocked in the 1st inning, but then shuts down the other team for another six to eight innings. (full credit to Chicken Dinner)
Schmohawk Link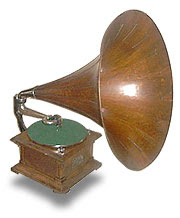 – Any less than desirable player. "I can't pick up Jones. I already got three schmohawks on my bench."
Schmodenfreude Link – That warm feeling you get when someone in your league reaches to draft a Schmohawk.  (full credit to El Famous Burrito)
Scoreshadowing Link – When you're watching a game and it's on a few-second time delay, but you also have your fantasy team window open and you already see what the player has done before it happens. (full credit to Lessnaur)
Scott Downs' Syndrome Link – Successful late inning reliever whose progress is retarded by other bullpen mates.  After Scott Downs who has had a sub 2.00 ERA for the Jays from 2007-2008.  (full credit to Denys)
Sciosciapath Link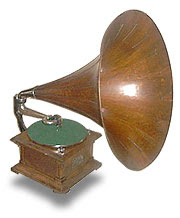 – When a manager makes a lineup decision that exhibits antisocial behavior to team fans and fantasy baseballers that lacks a sense of moral responsibility or conscience – e.g., Mike Scioscia's love of all things non-Napoli. (full credit to GregG)
Scrubstitute Link – When a team's depth charts are challenged by an injury and his replacement isn't worth owning in fantasy, his replacement is a scrubstitute. (assist to Bill Lumbergh)
; (Semicolon) Link – Bartolo Colon. A punctuation mark signifiying a pregnant pause – one that should be taken literally and figuratively before starting this former Cy Young Award winner who is clearly half the pitcher he once was (talent-wise, anyway). (full credit to BaronVonVulturewins)
Septaculars Link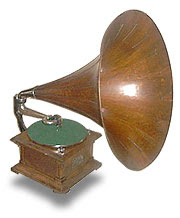 – Opposite of Septumblers.  Players that light up the world in September and end up overrated in the following year's draft.  (full credit to Diamondoug)
Septumblers Link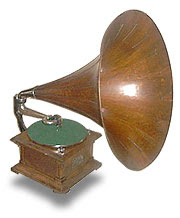 – Players who hit fine all year and then take a tumble once September starts.
SerendiPPDy Link – When an early postponement causes you to play someone that would have otherwise been on your bench and they have a good day.  Alternate meaning:  when a pitcher is getting hit hard early on, but then the game is called for rain.  "Ervin Santana gave up six earned in the first two innings, but then the skies opened up and…Sweet serendiPPDy." (full credit to JakeB)
Shizz Link – Shit.
Short Eyes Link – Nickname for the guy in your league that can't help himself when it comes to the Minors.  He usually wears a trench coat and thick-lensed glasses.  Sometimes his taste for the inexperienced can get him in serious trouble.
Silver Nining Link – The only good part about your closer blowing a save is that it took a win away from your opponent's starter. (Full credit to Punk)
Slam & Legs Link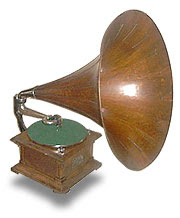 – When a player gets a steal and a homer in the same game.
Sloppy Joses Link – When you make a sloppy comparison between two Cuban players.
Slumberjack Link – When a player has a hitless day going, then suddenly wakes up in the ninth with a homer.  (full credit to JeF With 1 F)
Smugshot Link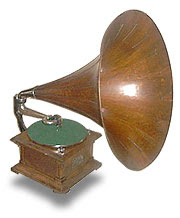 –  The grinning picture posted on a baseball site that drives you nuts when the player's underperforming.  "Why the f*** are you grinning like that Jar-Jar – you just gave up a 8 spot to the Padres!  The real crime isn't that you're killing my team, it's that your damn smugshot rubs it in my face."
Snafu Larry Link – The head of fantasy at ESPN. (full credit to Sky)
SnGs Link – A player you snag from waivers for S's and G's rather than checking Stream-o-Nator or Hitter-Tron.  (full credit Frank Grimes)
Sonavabench! Link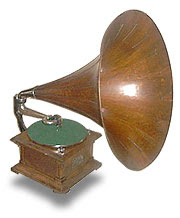 – Exclamation when one sees that a player on their bench has had a monster day. Can also be used as a noun or adjective. "David Murphy just hit 2 HR but I didn't start him today – sonavabench!" "It doesn't matter what I do – my team is a spiteful sonavabench". "Shoot me now – my fantasy team just had a killer sonavabench day." (assist to Razzball commenter pOrk burn)
Sparkakis Link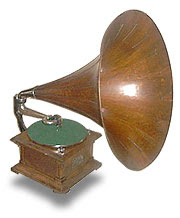 – When Nick Markakis hits a home run.
Sparky Anklebiter Link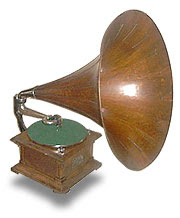 – A vertically challenged player that wins the adoration of teammates and irrational hometown fans with his scrappy play and spunky attitude while simultaneously irritating everybody else.  Often lauded for their 'hard work ethic', 'passion for the game', 'playing the game the right way', and '110% effort'.  See David Eckstein, Dustin Pedroia (assist to Razzball commenter nmdunkel) (Video courtesy of commenter, English Mets Fan).
Speedy Gone-K-Less Link – A starter that throws an above-average fastball and gets no strikeouts.  See Nate Eovaldi, Wily Peralta.  Alternative to velocitease.  (full credit to WanchopeOrTwo?)
Sphinctory Link – When a closer stinks enough to blow a save but manages to squeeze out a victory.
Spitey Sense Link – When a player takes revenge on his old team.
Stablemate Stalemate Link – Two guys on your fantasy team start against each other and neither gets a win.  (Full credit to OaktownSteve)
Staff Inflection Link – When your fantasy baseball team is on the verge of a good overall pitching day then the last guy to pitch screws everything up. "I had a manageable 3.50 ERA and 1.20 WHIP day going until C.J. Wilson's staff inflection."  (full credit to CT Old School)
Star Mitzvah Link – When a baseball bubala realizes his potential and becomes a man in the eyes of fantasy baseball players drafting in the first three rounds. Example: Carlos Gonzalez had his Star Mitzvah in mid-July 2010….mazel tov!).  (full credit to Razzball commenter misterflak)
Stevabermetrics Link – Named after Razzball's Murphy's Law-esque commenter who seems to have the kiss of death for all waiver wire acquisitions. Past good performance does not portend good future performance.  It actually means the opposite. (full credit to Razzball commenter Steve)
Streamboat Link – When you fall in love with a pitcher that you streamed and they become a big crush on your pitching staff.
Strong Bean Link – A skinny player that has surprising power.  "Dexter Fowler hit another jack?  What a strong bean!"  (full credit to Razzball commenter Brain Dead Hurler)
Sweatshop Foreman Link – Manager who laughs at suggest 'pitch count' labor laws and squeezes what he can out of his pitchers. See Dusty Baker, John Gibbons. "Billy Martin was such a Sweatshop Foreman that his pitchers made custom cleats for Rickey."
Taipei Slinklo Link – Joe Nathan's nickname. It is significant only in its randomness. For someone who is as vanilla as Joe Nathan, he needs some random ethnicity. "Hey, Taipei Slinklo, you gonna save this game?" "Pho sho!"
Tater Tots Link – A young prospect who projects to hit for power in the majors. "Matt Wieters is struggling in his major league debut. But don't worry, he's a tater tot." (full credit to Paper Tiger)
Teabagger Link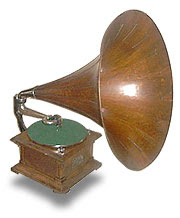 – A catcher who hits a triple. "Joe Girardi's teabagger in Game 6 of the Yanks-Braves series led to a 3-run rally." or "Alyssa Milano cheered as Russ Martin delivered a teabagger in front of a raucous crowd."  Full credit goes to commenter, IowaCubs.
Ticker Shock Link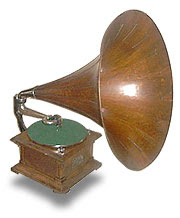 – The opposite of Ticker Tease.  When one of your pitchers is going and the score appears like the pitcher got rocked, only to find out later that it was the bullpen that gave up the runs or they were unearned.  "I saw the Cards lost 10-2 and I had Wainwright going.  I nearly cried until I saw they were 9 unearned runs.  Phew, just a case of Ticker Shock."  Alternate to box scare. (full credit to Grimlock)
Ticker Tease Link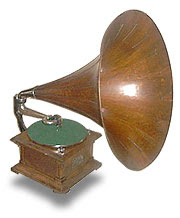 – The excitement you feel when you watch Sportscenter and see along the bottom that one of your big fantasy teams has put up a huge number.  Only to find out later your guy went 0-for-5 in a 9-0 win. "Why is Dan Uggla such a ticker tease?!"  (full credit to knighttown)
Tied To The WHIPping Post Link – When a pitcher's defense tortures him with errors leading to a final stat line that's ok on ERA but horrid on WHIP – e.g., "Man! Ponson tied me to the WHIPping post last night. 1.50 ERA but 2.50 WHIP! Why is Jeter still playing shortstop?" (co-credits to Denys and Hebrew Hammer)
TK'dO Link – A pitcher who strikes out so many hitters it forces him out of the game early.  See also K-Put.  (assist to Greg)
Tokyo Roses Link – Players who bloomed after spending time in Japan.  See Colby Lewis, Casey McGehee.
The Town that Bobby Grich Built Link – Anaheim; sometimes referred to as Bobby Grichville.
Trade Sourer Link– A trade sourer is a useless player that gets tossed in to look like a sweetener, but ultimately breaks the deal.  "Last year some guy kept sending me trade offers that included Ryan Theriot for no reason. Finally got to the point that he could have offered me Greinke and Theriot for Nick Punto and I still would have rejected it.  Theriot was a trade sourer, and he didn't even know it." (full credit to pjd178)
Unremarkbuehrle Link – A dazzling start by a non-ace.  "Marco Estrada looked unremarkbuehrle!"
Velocitease Link – A starter that throws an above-average fastball and gets no strikeouts.  See Nate Eovaldi, Wily Peralta.  Alternative to Speedy Gone-K-Less.  (full credit to Alcibiades Escobar)
Vetard Strength Link– A vet with surprising displays of power though their average is impaired.
Vulture Shock Link – That panic that washes over you when your closer doesn't come in for the save, only to realize he had gone three days in a row. (full credit to Strolg)
Wackhorse Link – A below-average starter that is an innings eater. (assist to Chicken Dinner)
Waiveredlust Link – The unrealistic desire to own a player just because you once owned them.  (full credit to Stantonovation)
Week Whacker Link – A pitcher's start that is so terrible it destroys your entire H2H pitching week.  (Full credit to Mose)
Weepstakes Link – Any popular waivers pick up that doesn't live up to expectations and leaves you regretting the wasted top waiver pick.  Example:  I won the Eugenio Velez weepstakes. Netted me a .125 average and .5 steals. Fun times! (full credit to Denys)
Whipper Crapper Link – A young spark plug of a pitcher who holds a ton of promise but has a precociously high WHIP – usually to being overly wild.  See Sanchez, Jonathan.
Wickmen Link – Joe Borowski, Todd Jones, etc. In honor of Bob Wickman.
Windoh! Link – When a pitcher is staked to a huge early lead, but can't make it to five innings for the win.  "He had a 7-run lead and he can't make it through four innings?  Windoh!"  See also break win'd.
Yawnstipate Link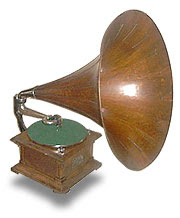 – A portmanteau of yawn and constipate. It's the act of feeling like you're going to yawn from someone's stats but not quite there. "Polanco yawnstipates me."
Zimmermania Link – The futile enthusiasm shown by Jewish fans for a player that has a Jewish-sounding name, but turns out to be not Jewish at all (e.g. – Lance Berkman, Ryan Zimmerman, Jordan Zimmermann, Max Scherzer).  "My friend got so geeked out when the D-Backs called up Paul Goldschmidt. Turns out, he fell victim to Zimmermania." (full credit to commenter, Compsella)
Ziplock Link – When your weekly lineup locks with a newly-DL'd player and you get zip from him.
Zombino Link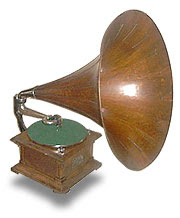 – A great hitter whose fantasy baseball relevance was thought to be dead but returns with a vengeance. (co-credit to KeeblerMN and L-Boogie)
Pronunciation Key courtesy of Elika Walter