Aaron Judge baffles me. Is he a beefy version of early 2000s Richie Sexson, or he is something more legit? No offense to early 2000s Richie, of course. His (we're back to Judge, now) numbers in the minors (albeit a relatively small sample size of) suggest more of the former, but his 2017 insists on the latter. Strikeouts aside, he seems to have combined a complete and nearly flawless approach at the plate with a compact swing and elite power. In March, we weren't even sure if he was going to be the everyday right fielder for the Yankees. Now, he is a lock to win Rookie of the Year, the clear favorite to win MVP, and could very well win the Triple Crown.
He has 30 home runs to only 13 doubles (big boy has three triples, too), which means nothing except that when he connects he CONNECTS. Lifting power, my friends. The fly ball revolution is upon us, and only 50 years after Ted Williams told us all about it. And with Judge's superhuman power, a willingness and ability to drive (and lift) the ball to the opposite field, a right field porch in Yankee Stadium that is a few feet behind first base (roughly), and juiced baseballs that are leaving parks like they're golf balls, what is a popup behind second base for most batters is a home run to the upper deck in right field for Judge. That was a very long sentence. Let's pause to catch our breath here.
I don't normally put much (read: any) stock into the Home Run Derby, but what Judge did the other night was otherworldly. He started the night as the favorite to win the thing but then started the first round at a 22 home run deficit because my man Justin Bour lit up the park with his #FatGuysRake power. Despite that pressure, he started off by hitting home runs to center field and right field. The dude went dead center and oppo for his first two home runs despite the fact that his opponent just went OFF for 22 dingers—the most of the night so far—and looked like he was about to knock off Judge in the first round. And he didn't seem to feel the pressure or rush at the plate. He just casually popped dingers until they told him he had enough to advance. I don't care who you are, that is Boss (capital B intended).
So many of those Judge home runs weren't that well hit, and they still reached the second deck in the opposite field. He's not human.

— Jon Tayler (@JATayler) July 11, 2017
Now, do I think Judge is going to hit 30 home runs again in the second half? No. Do I think he could, if pitchers keep making the mistake of feeding the most locked-in masher in baseball strikes? Sure. But I think a couple things happen here. For starters, I think Judge is going to start getting walked more, which was already happening at the end of the first half. Second, his .429 BABIP and 41.7 HR/FB% HAVE to come back down to Earth at least a little bit, right? Right? You would think so, but 2017 has been a weird bird, so who knows. His BABIP is insane, but that is also because he hits almost everything out of the park, and fan catches do not affect BABIP.
He could regress a little bit in the second half just due to some bad luck here and there. Maybe a few would-be home runs in other stadiums will be 418 flyouts to dead center field in Fenway Park. Maybe he gets frustrated at being walked so often and starts swinging at more pitches out of the zone. Or he could continue hitting super balls into space as we head into the hottest months of the summer and end the season. All are seemingly equally likely, at this point. But the longer he goes without coming back to Earth, the more we have to wonder if he ever will.
Before we get into my rankings, let's see where some others rank Judge:
Grey Albright: 8th overall, 6th hitter.
You can and should read Grey's Top 100 for the 2nd Half here, but here is the quick blurb he gave on Judge:
*shrugs*  No idea.  He could be the best player of the 2nd half, or, if absolutely everything we know about hitter's peripherals holds true, he hits 17 HRs and .260.  At this point, I'd put five dollars on both outcomes and be happy getting back ten dollars minus the vig.  Projections: 43/19/50/.272/3
Razzball Player Rater, ROS: 52nd hitter, 34/13/38/.258/3

FantasyPros Expert Consensus: 22nd overall, 19th hitter.
And now, for my second half rankings. I did away with the color-coded risers, fallers, and new additions for this week because I really started with a blank slate for my rankings to start the second half. That will return next week when I update these for the first time.
Note: These rankings are considered ROS Trade Value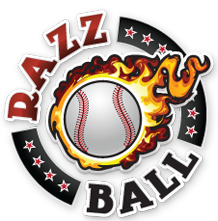 As always, disagree with anything here? Have any questions or comments? Want to tell Mike how great he is or how much you agree with him? Want relationship or investment advice?
DROP THOSE COMMENTS!
If you want to talk fantasy baseball or football or have players you want Mike to feature, hit him up on Twitter at @mikeMaher or post a comment below!