Player A:
.301 / .353 / .455

11 home runs

16 stolen bases

55 runs scored

49 RBI

2nd Half: .352, two home runs, 14 runs scored, 10 RBI, three stolen bases

PR15: 10.69 (4th in MLB)
Player B:
.273 / .353 / .471

13 home runs

12 stolen bases

58 runs scored

38 RBI

2nd Half: .343, five home runs, 18 runs scored, 11 RBI, four stolen bases

PR15: 9.21 (7th in MLB)
Pretty scary how similar those numbers are, right? A is Andrelton Simmons and B is Alex Bregman. The only big difference when you dive a little deeper is that Simmons has been consistently producing for pretty much the entire season, while Bregman has been a bit more streaky and pretty much disappeared in June.
Now that both are off to scorching starts to the second half, though, they both belong in the realm of the 100. In terms of rising in the ranks and ROS value, they check off some necessary boxes. They are hot right now, are offering some cross-category production and have job stability. About a month ago, I was a little worried about Bregman and his playing time, especially with Marwin Gonzalez raking without a position. But with Correa hurt and Bregman hitting, he's back, baby.
Despite their recent success, Bregman is owned in less than 75%, and Simmons is owned in less than 80% of ESPN leagues. Those ownership numbers are rising fast, though, especially on Bregman's side since his July and second half are in such contrast to his June.
Alex Bregman – Hit .329 in July. Hitting .343 with five home runs, 18 runs scored, 11 RBIs, and four stolen bases so far in the second half. Now has SS eligibility in many formats. Does usually hit 7th or 8th in the lineup, but in Houston's lineup that is sometimes like hitting 4th or 5th. Oh, and a .492 wOBA over the last two weeks that is good for fifth best in baseball. Adding him back to our beloved Top 100.
Andrelton Simmons – Simmons has been more consistent than Bregman throughout the season but has been especially hot since July, a month in which he hit .378. He has always been known for his elite glove but has been hitting all season, so August is not the time to question it. His Hard% is up to 30.9%, significantly above last season's 23.4% and his career mark of 25.7%. And with an increase in Hard% and FB%, it should be no surprise that his HR/FB jumped from 3.8% in 2016 to 10.3% in 2017.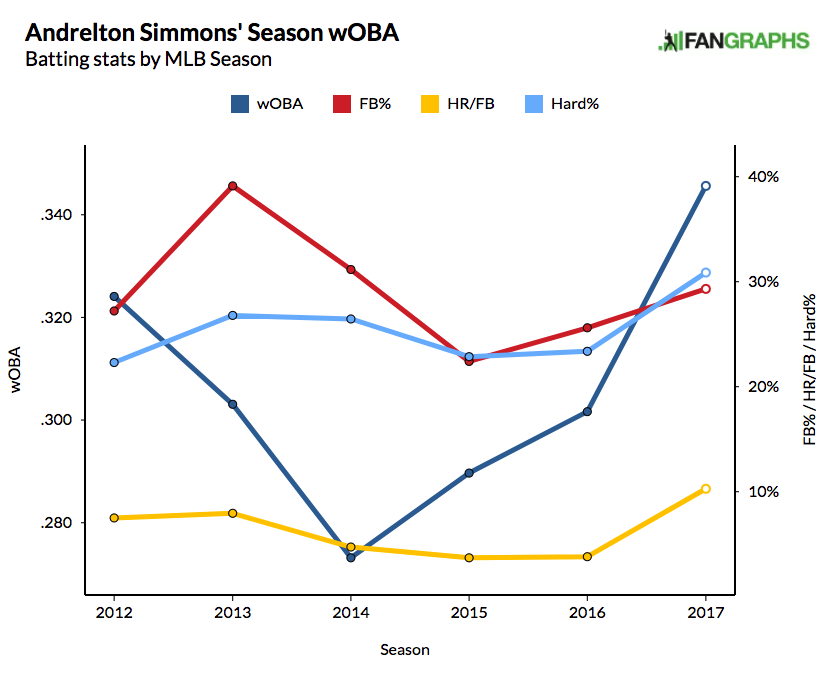 Note: These rankings are considered ROS Trade Value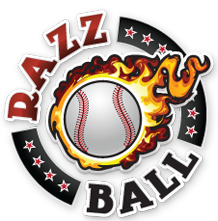 Mike Maher's Top 100 Hitters
(Rankings based on 12-team Roto. GREEN = player rising. RED = player dropping. BLUE = new to the Top 100 or Honorable Mentions.)
The Honorable Mentions (Next Five In…)
Dropped from the rankings: Chris Owings, Salvador Perez , Ian Desmond, Trevor Story, David Peralta
As always, disagree with anything here? Have any questions or comments? Want to tell Mike how great he is or how much you agree with him? Want relationship or investment advice?
DROP THOSE COMMENTS!
If you want to talk fantasy baseball or football or have players you want Mike to feature, hit him up on Twitter at @mikeMaher or post a comment below!