The year was 2005 and my buddy kept talking about his fantasy baseball team. I had no idea what he was saying most the time, because I had never played the game before. Actually I had barely watched any baseball at all. I was a jaded strike fan who was as casual as they come with my knowledge of the game. I knew a little about the local teams and that was about it. Any the hoo, he kept going on and on about this Ryan Howard kid until that name was stuck in my head. Fast forward to March of 2006, he talked me into playing with him and "his" friends for fun… and money. I get to the 10th round of the draft and I need a 1B, so I remember the kid that got drilled into my head the year before and I take Ryan Howard with the pick. That year he put up a 104/58/149/0/.313 line and I won that league. Actually I won for lots of reason, I rosterbated before I knew what that was and I streamed like a mofo. I also never gave him a dime, he took my entry out of my winnings, kept some of it for the next season and I played with them for free for the next five seasons. I hearted Howard like Grey hearts Giancarlo. He was my savior that year. I think I drafted Gagne in the 5th and Fatolo in the 4th… I had no idea what I was doing. But I learned the game by doing and picked it up pretty fast, and now you get to see me at least twice a week. If this angers you, then blame occasional commenter the Birdman for me being here. It's all his fault.
This week Ryan Howard (17.4%) gets my creeper blessing. He's really been coming on of late (5/3/8/0/.319 over last two weeks), and when I checked our player rater he was ahead of Albert Pujols, Billy Butler, Matt Adams and Adam LaRoche. I'm not telling you to drop any of those guys for him, okay maybe Fatty McAdams, but damn, he's really ahead of Pujols? You will see below how my patience is really wearing thin with these guys. Howard gets fantasy baseball's favorite hitters park, Coors Field, this week where everyone is bichetter! We all know how much he has struggled the past few seasons but even in Coors a correction will occur. He's batted .281 with a dong in that time and with the bit of life he's showing lately I feel pretty confident telling you to get him in your line-up. With three right-handers and 1 lefty set to take the hill it's a done and done. After this series, it gets a little dicey. He gets a three game series to close out the week against the Nationals where he will face Zimmerman, Scherzer, and Strasburg. But J-FOH, why choose him for the creeper? The Mad Max game is a sit but the other two have not pitched well this year. Stras looks hurt and the Z-man has been a'ight with touches of meh. Hot is hot and I got a strong feeling he's going to come into that series ready to spice them up with his hot schmotato salsa. Grey, patent that idea under the corporation for the future. Grey Albright's Hot Schmotato Salsa…It's Razztastic! Sorry about that, I get an idea and lose my train of thought. I checked the Hitter-Tron after I wrote this and that 10W 30 addict has Howard as a $10 play. *High fives self.*
 The Top-100 Hitters, Week 7
Major adjustments this week for the top 100 as some guys I was bearish on have forced the hand and made their season debut here. I still don't trust some of them but they deserve to be here. Hell I don't even know if I deserve to be here. I'm just a f&#[email protected]% with a laptop. Here we go.
Bryce the Harper is not stealing bags, which is good for his health, but dropping bombs like he's playing in 2006. I have rewarded him with top 10 status even though I still hate him from last year.
The Dread Pirate must of read me last week because since last Sunday he is looking like a first rounder. I guess he wasn't hurt, just pimp walking.
For all the Braun doubters, all I can say to you is HA! What's Up Dog!
Joey Bats shoulder is "healing" which I hope translates to him being a dong machine. Wait! No I don't. I own him nowhere.
The Jacobin has been reigning terror on the basepath this year and probably should of been in the top 25 last week. Please don't take my head.
Tulo es muy pinche puta. He's day to day with a quad and let the "should I be worried about Tulo" questions begin.
J.D. reminded me this week why I had him so high before. It won't happen again Just Dongs
Prince and Hosmer have shown me enough. They both get big bumps like Mrs. Fielders big bumps. What's up Avisail? Too bad they couldn't of done this last year when I drafted them all over the place. The stats not the weird sex rumors.
Dickerson, Hamilton and Kemp all took a dive this week. One for bad footsies, one for only having footsies, and the other because he's showing the 2013 version of himself (Kemp). His ISO is .103, GB% is up, Walk are way down, and his HR/FB is in the gutter (2.8%). It should come up and he might be a nice buy low, but don't expect 2014 Kemp, maybe 2013 and a half Kemp.
Kipnis and Dozier are two of the hottest hitters the last two weeks. Kippy got into the leadoff spot and ran with it and Dozier, well I try not to watch Twins games if I can for fear of narcolepsy. I know that's ridiculous because their offense isn't that bad (10th in Runs) but it just feels right not watching them.
The Macho Man is quietly putting together a nice year. I pinky swear it.  His walks are up, K's are down, flyballs are up, groundballs are down, BABIP is actually unlucky (.293) and HR/FB is in reasonable territory for him. A 20/12 year while batting .280 with a shot at more seems highly likely at this point.
Pujols has been getting old fast. He's a latin 39 and even though he has 6 bombs he isn't looking good. I've been watching him a lot lately and don't like what I see. I know his BABIP is low (.221) but he got really old really fast. I would take him as a buy low but wouldn't expect anything north of .250 this year.
Polanco has been sitting against lefties and I am reflecting that here. It's disappointing he isn't getting a chance to work it out and until that changes his value will drop. Another buy low for cheep speed.
I still don't trust the string bean, rojo verga, and the splooge (Fowler, Reddick and Semien) but they are doing it and doing it well. If it holds up I would be shocked.
Call me crazy on Delino but his speed is crazy (9 steals in 45 AB's) Thats redonkeykong! Revere who?
The GIF of the week is what I would be willing to do to get a starting pitcher I drafted to not defecate all over my ratios. Yeah I know this is a hitters post but whatev's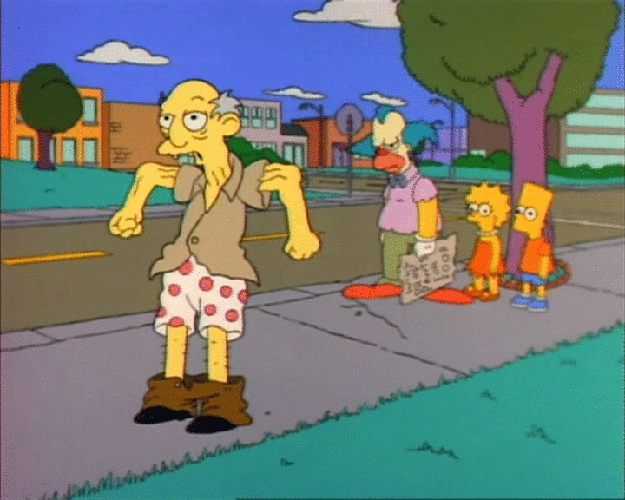 If you need an over the net friend you can follow J-FOH on Twitter.