Greetings and welcome back to everyone except salty commenter Fogimon. Just kidding. Love you, Fogimon. If you didn't read Saturday's post, I moved up north from South Florida just in time to avoid Hurricane Irma, avoiding the chaos of evacuating or staying and hunkering down for the storm. Can't have much better luck than that, I guess.
Hopefully, you survived without me for a week as we head into the home stretch and fantasy playoffs. If you didn't, then you are probably not reading this, I guess. So, welcome, survivors. Let's all bring these leagues home.
We only have so much time left, so we have to continue to focus on the players who are contributing now. If that means dropping Miguel Cabrera (in non-keeper and non-dynasty formats) in order to pick up Matt Olson or a Nick Williams, so be it. Now is not the time for name value consideration. I usually preach patience in this space, but we only have a few weeks left here to close this out. Go, go, gadget Jose Reyes!
Expanded rosters make these last few weeks even more difficult, especially if you have players on teams like the Dodgers or Nationals who can afford to rest players like Daniel Murphy and Corey Seager. You want to make sure you have some additional positional flexibility where possible, which makes waiver wire additions such as Eduardo Escobar and Matt Olson that much more valuable. Not only are they producing right now, but they play a couple positions and give you some added flexibility.
I touch on Olson a bit in a blurb below, but Escobar is a guy who taking a look at because of his eligibility at both shortstop and third base. He won't have too much value once Miguel Sano returns, but it sounds like Sano is progressing pretty slowly. With only a few weeks left in the season, we probably still have at least another week of Escobar playing time, if not more. There is no guarantee that he continues to play every day once Sano comes back, but it is equally possible that, if he keeps hitting, the Twins find a place for him in a lineup that could certainly use the help. For a guy with a 9.92 PR15 who is owned in less than 20% of ESPN leagues, I would definitely be willing to take a chance.
Mookie Betts – Are the Mookie Betts haters ready to apologize yet? 6.21 PR15 with six stolen bases enough for you to hop off the hate train? On pace for 20/30 with 100 runs scored and nearly 100 RBIs good enough? Even with some cold spells this year, he is still one of the more valuable fantasy contributors. Feel free to not draft him next year and leave him for me!
Paul Goldschmidt

– Goldy's injury was likely a killer for those of you in fantasy playoffs last week. He missed most of the week, and weekly lineups had already locked, so there was not much you could do about it. That is killer. Luckily, he returned to the lineup on Saturday and looks to be OK going forward. There aren't many people who can contribute across categories in all formats the way he does. If you have him and managed to survive last week and advance, you have to plug him in again and hope for the best.
#WhiteSox Jose Abreu is slashing .317/.368/.595 over his last 125 games played with 31 home runs and 36 doubles.

— Jeremy Frank (@MLBRandomStats) September 10, 2017
Miguel Sano

 – We are running out of time in the fantasy season to get any more Sano bombs. He had cooled down after a hot start but was still hitting dingers and getting on base at a decent rate. His cold second half means you probably won't miss him all that much, but I was hoping to have him as an option off the bench for the second round of the playoffs in my H2H leagues. He just took batting practice on Saturday, so he is still probably at least a week away from returning.

Billy Hamilton  – SAGNOF time. A fractured left thumb means Hamilton is donezo. If you had him all season, you are probably doing fine in the steals category. If you still need steals, it's time to scrape the bottom of the Delino Deshields barrel for steals and check out Razzball's weekly SAGNOF posts. My favorite SAGNOFer, Jarrod Dyson, isn't an option anymore either. Hint: Jose Reyes is owned in less than 30% of ESPN leagues right now.
Trea Turner

 – Turner is back. Rejoice! Ok, so he has been back for a couple weeks now. I was traveling last week as I was moving and coincidentally evacuating from Hurricane Irma a week early, so he returned during my absence. He is only hitting .235 through nine September games, but I'm still rolling him out there in weekly lineups, as I am sure most of you are, too (I don't actually have him in any of my leagues. We're talking hypothetically here). He is the kind of cross-category x-factor you can't usually find in September, so have at it.

Josh Harrison

– Done for the year with a fractured hand. Bummer. While not really a fantasy superstar, he was a valuable piece this season who played multiple positions and did a little bit of everything, even if he didn't do a ton of anything. The perfect guy to move around your line and plug in for minor injuries and off days. He will be missed. Poor out some Octoberfest him this fall beer season.

J.D. Martinez  – Your PR15 king for the week, with a 13.99 to make up for the loss of Goldschmidt. Eight home runs in seven games will do that, though I didn't think anyone could get hotter than Jose Ramirez is right now. I think Just Dong is fitting in just fine out there in Arizona.
Michael Taylor – Your secret PR15 stud has an 11.45, good for fourth in all of baseball. Everyone is trying to chip in to make up for the loss of Bryce Harper, and Taylor has been doing his best impression of late. Owned in just 15% of leagues, he is worth a short term stash to catch some lightning in a bottle.
Matt Olson

– Secret PR15 stud runner-up. His 10.69 is sixth overall, and he's got some big boy power. If you are in need of some power down the stretch, you could do worse than Olson while he is hot. Owned in less than 30% of ESPN leagues.

Xander Bogaerts  – Slumping and now losing playing time. Removing him from the list, as this is no time to play around with a shortstop who could be riding the bench more down the stretch. Now that Pedroia is healthy, the Red Sox are moving Eduardo Nunez around the diamond more, and Bogie just sat for a few games in a row.
Note: These rankings are considered ROS Trade Value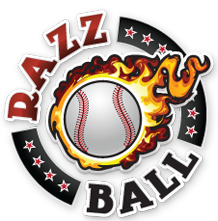 Mike Maher's Top 100 Hitters
(Rankings based on 12-team Roto. GREEN = player rising. RED = player dropping. BLUE = new to the Top 100 or Honorable Mentions.)
The Honorable Mentions (Next Five In…)
Dropped from the rankings: Billy Hamilton, Miguel Sano, Josh Harrison, Adrian Beltre, Yoan Moncada, Eric Thames, Xander Bogaerts, Yonder Alonso
As always, disagree with anything here? Have any questions or comments? Want to tell Mike how great he is or how much you agree with him? Want relationship or investment advice?
DROP THOSE COMMENTS!
If you want to talk fantasy baseball or football or have players you want Mike to feature, hit him up on Twitter at @mikeMaher or post a comment below!