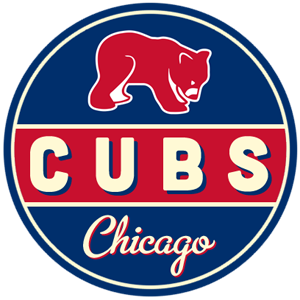 Welcome to Razzball's 2018 team previews. Over the next couple of months, we'll be previewing all of the teams and talking to writers who represent those teams around the web. We want to provide the best and most in-depth fantasy projections to go along with the asking the most useful questions to those who know their teams best. We want to talk about the players in the first half of your draft and also the deep sleepers that make you log into google and start watching Midwest Single-A ball for hours. Just kidding, don't do that, hopefully we don't go that far…
The Chicago Cubs are coming off of three straight NLCS appearances and one World Series title. The bats didn't really get going in the first half of the season in 2017 and there was no way that the starting pitching was going to be as effective in 2017 as it was in 2016. Still, the Cubs had too much all star power on the roster not to be in the thick of it throughout October. All of the manager speak and clubhouse talk points to a revamped desire to win and the off season moves points towards the same mood from the front office. The Cubs wanted to spice up the rotation so they added Tyler Chatwood, Brandon Morrow, and a guy named Yu Darvish. To take a little, you also have to give a little. Jake Arrieta and Wade Davis will not be returning next season. I talked to Alex Patt from Cubbies Crib about what to expect from this upcoming Cubs season.
Please, blog, may I have some more?