There's nothing better than an April Fools' prank that is so sly it's barely perceptible as a prank.  You don't even know if it's a gag.  One year, I had a sound engineer friend make a recording that said, "This call is being recorded.  A copy of that recording is available automatically to the police and the prosecutors."  Then used that to call my mom and tell her I was in jail for accidentally running down a family of four.  "But mom the light was yellow!"  Apparently, I overestimated how funny she'd find that phone call, and twelve years later, she still calls me the night before April Fools' to remind me not to pull any pranks on her.  This year the best prank I saw was one done by Major League Baseball.  It was so slight, if you blinked you'd miss it.  For their prank, they scheduled a half day on a Sunday.  Since 1908, MLB has played a full schedule of games on Sunday.  What a great joke!  Well done, MLB.  But, seriously, this is a joke, right?  Any hoo!  Know what's not a joke, the love Trevor Williams has for Razzball, apparently:

Yesterday, Williams wasted no time to prove to me that his love for us is as strong as my love for him.  He went 6 IP, 0 ER with zero hits, but he failed to locate as well, and walked five guys, while racking up only one strikeout.  I believe his love for Razzball is only growing so this is just the beginning of great things to come.  Notice spelling of 'come,' you sickos.  On the reals, I like Williams for this year, and wrote a Trevor Williams sleeper for him this preseason.  Anyway, here's what I saw this weekend in fantasy baseball:
Starling Marte – 1-for-3 in the 1st game, and 1-for-4, 2 runs with a slam (1) & legs (1) in the 2nd game.  Dilly! Dilly!
David Freese – 2-for-4, 2 RBIs and his 1st homer.  Freese should change his last name to, "Stop, collaborate and listen."
Felipe Rivero – 2 IP, 0 ER, 5 Ks and two saves.  Felipe Rivero was mad: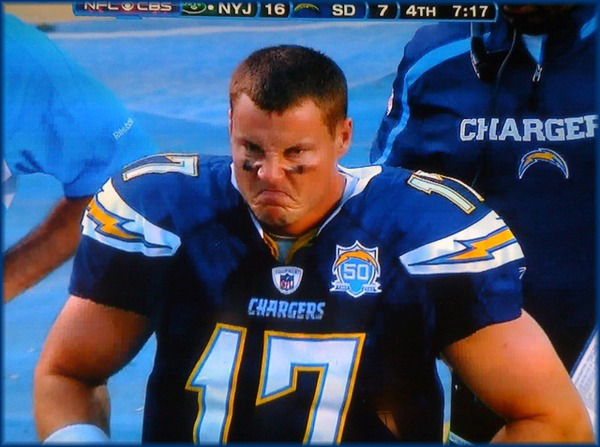 Michael Fulmer – 8 IP, 1 ER, 6 baserunners, 3 Ks.  Okay, okay, but how about Trevor Williams?!  Well, they all can't be TW-Yay, but Fulmer has a great next matchup on the Stream-o-Nator.
Delino DeShields – Has a broken hamate bone.
Rangers: We're not sure what we're gonna do.
Willie Calhoun: Um, guys?
R: If only we had someone.
WC: Um, maybe Choo can play OF and I can DH?
R: We're just so depleted we need to play Drew Robinson.
WC: Guys, seriously…Hello?
R: It just sucks. https://t.co/VVd090eULF

— Razzball (@Razzball) March 31, 2018
Joey Gallo – 2-for-4 and his 1st homer.  Statcast said the home run travelled real far and left the park super fast.  Man, Statcast is getting lazy this year!
Mike Minor – 4 2/3 IP, 2 ER.  Keep going that deep into games, Minor, and you could have a job starting for the Rays.
Lance McCullers – 5 1/3 IP, 2 ER, 5 baserunners, 10 Ks.  He was able to beat back the Rangers in a battle of Texas.  This is the only battle of Texas I can think of.  Feel like I'm forgetting a Texas battle though.
Gerrit Cole – 7 IP, 1 ER, 5 baserunners, 11 Ks.  Whenever Cole looks good, my first thought is, "Don't worry, he'll disappoint at some point."
Ian Kinsler – Hit the DL with a groin strain.  Watch out, Kinsler, or you will go blind.
Ryan Schimpf – Angels acquired him from the Braves for Carlos Perez.  If a trade happens but no one cares, is it still a trade?  Damn, Plato up in here!  RIP Dana Plato.
Shohei Ohtani – 6 IP, 3 ER, 4 baserunners, 6 Ks.  Ralph Lifshitz will be along later today with an Ohtani pitching profile.  You can hardly wait.  No, you!
Blake Parker – 1/3 IP, 1 ER and the crazy fast hook from The Sciosciapath to remove Parker.  "Hey, Parker, park it on the bench!"  That's me with a mouth full of chewing tobacco.  Coming in for the save was Keynan Middleton (2/3 IP, 0 ER), who I grabbed two days ago in one league because Oaktown Steve has been pushing him for a minute.  That's an Urban Dictionary minute, by the way, which is a long time.  I do think Parker is on the hot seat.  "Hey, Parker, maybe you don't park it on top of a hot ember!"  But Middleton isn't necessarily the answer.  He could be, but Cam Bedrosian was already used in the 7th inning yesterday, then again the 7th inning isn't confidence building either.  For the next save, the Sciosciapath could go with any of the above to spite Montgomery Brewster.
Matt Chapman – 1-for-3, 3 RBIs and his 1st homer.  April 22nd, that's the target date for Chapman to be hitting homers from the five hole in the lineup.
Aaron Hicks – Hit the DL because:  Aaron Hicks.  His replacement, Billy McKinney, hit the DL the next day because Aaron Hicks infected him.  Then the Yankees called up, Miguel Andujar.  Stay away from Aaron Hicks, he's the contagion!  I own Andujar in one deeper league, but obviously we need to see playing time before going crazy.  I would likely grab him in all leagues, just in case, he plays every day, and hits.  Yesterday, he went 0-for-4.
Sonny Gray – 4 IP, 1 ER, 10 baserunners, 8 Ks.  Sonny Gray had a sunny and grey line.  What kind of idiot has an oxymoronic name anyway.
Kevin Pillar – 3-for-4, 1 run and three steals on Saturday.  If we can just get Gibbons to stop scratching his butt, and move Pillar up to leadoff.  Either way, Pillar's a hot schmotato!
Justin Smoak – 3-for-4, 6 RBIs and his 1st and 2nd homer.  Smoak!  Evidently, the spirit wasn't the only holy thing yesterday.
Adam Eaton – 2-for-5, 2 runs, 2 RBIs with his 2nd homer, and went 5-for-5 with his 1st homer on Saturday.  It's "chewing up the scenery," but Eaton works.
Bryce Harper – 2-for-4, 2 runs, 2 RBIs and his 1st and 2nd homer.  He's on pace for 121 homers.  LOLOLOLOLOLOLOL–Oh, wait, that seems possible with Commissioner Manfred's bouncy balls.
Anthony Rendon – 1-for-5, 2 RBIs and his 1st homer.  Not bad, even though he's Goldilocks'ing Trea Turner's bed.
Daniel Murphy – Took grounders on Sunday.  Where did he take them?  Hmm.
Gio Gonzalez – 6 IP, 1 ER, 6 baserunners, 7 Ks.  But that xFIP's gonna catch up to him, amiright?
Sal Romano – 6 IP, 3 ER, 8 baserunners, 2 Ks.  Not bad for a type of cheese.
Jake Faria – 4 IP, 1 ER.  Can I just do a blanket reversal on anything nice I've ever said about the Rays starters for as long as they're in a four-man rotation?
Carlos Carrasco – 5 2/3 IP, 5 ER vs. James Paxton – 4 2/3 IP, 6 ER.  This matchup was billed as, "I can't believe how excited I was to own both of these guys a week ago."
Trevor Bauer – 5 IP, 2 ER, 8 baserunners, 7 Ks.  Who's the greatest pitcher of all-time?!  Hmm, gotta say Sandy Koufax, being a Jew and all, but Bauer with the decent effort on Sunday.
Edwin Encarnacion – 2-for-4, 3 RBIs and his 1st and 2nd homer.  The only thing in question is whether he'll hit 35, 36, 37 or 38 homers this year.
Mitch Haniger – 1-for-2, 2 RBIs and his 2nd homer.  At least someone on my RCL team is hitting bombs.  Yes, this is all about me!
Dee Gordon – 1-for-4 and his 1st homer.  Damn, back on the PEDs already?!
Kyle Gibson – 6 IP, 0 ER, 0 Hits, 5 Walks, 6 Ks.   Following Gibson was Pressly, not sure if he was introduced by Ed Sullivan.  Obviously, no hits is a great sign, but five walks is less so.  I've put Gibson on my watch list to see if he can find command with his no-hit stuff.  My guess is I'll just spend ten minutes trying to figure out how to take Gibson off my watch list, then I'll give up, and he'll be watched all year.
Jose Berrios – 9 IP, 0 ER, 4 baserunners, 6 Ks.  Berrios pitches so well against the Orioles that they might offer him a contract two Marches from now with a 40% chance he passes the physical.
Brian Dozier – 2-for-5 and his 1st and 2nd homer.  Wow, and it's not even the 2nd half yet.
Miguel Sano – 1-for-5 and his 2nd homer, homering in back-to-back games.  Still early but one of my biggest regrets is not getting Sano anywhere.  He was going so late in drafts due to possible #metoo ramifications, but I was never able to pull the trigger.  From what I hear, pulling the trigger is what gets one in #metoo complications.
Eduardo Escobar – 2-for-4, 2 runs, 2 RBIs.  Likely available in shallower leagues, and, with Jorge Polanco in the basement with Bubbles trying to get clean for 80 games, Escobar is a solid add.
Kevin Gausman – 4 IP, 6 ER.  Aight, but just wait until he pitches in August!
Christian Yelich – 5-for-5, 3 runs, 2 RBIs, as Ryan Braun was benched.  Okay, Braun has nothing to do with Yelich, but Braun is integral, essential, thesaurus to my fantasy teams, so excuuuuuuuse me.  Did you hear this rumor this weekend that the Brewers were trading Braun for Kemp?  That's helpful to no one.
Joakim Soria – 1 IP, 0 ER and the save.  Some people seemed surprised Soria closed out Saturday's game, but I always assumed he was the closer.  Maybe those other people thought I was Joakim.
Lucas Giolito – 6 IP, 3 ER, 8 baserunners (4 BBs), 1 K.  Yeah, Quality Start, right.
Kenta Maeda – 5 IP, 0 ER, 6 baserunners, 10 Ks.  Appizzarently, Maeda was not the guy I should've dropped off my RCL team.  Point *pinkie to mouth* Maeda.
Cody Bellinger – 2-for-4, 2 runs, 2 RBIs and his 1st homer.  Bellinger 1, Judge 0!  Okay, I prolly shouldn't do that, because it may not be a game Bellinger can win, and we want to set him up for success.
Rich Hill – 6 IP, 0 ER, 8 baserunners, 5 Ks.    After the game, Hill said, "How's dem beans?"
Chris Stratton – 5 1/3 IP, 3 ER, 5 baserunners, 4 Ks.  Not exactly butta, but against the Dodgers, I'll take it, assuming against the Padres home/away and Rockies and Diamondbacks at home it is a bit more butta.  I just want that spreadable goodness.
Yasmany Tomas – Was placed on waivers.  Then the Diamondbacks pulled their team bus to the side of the road, threw a bag of sweet plantains into a roadside ditch, waited until Yasmany ran after the plantains and drove away.  Hopefully Yasmany lands on an AL team that could use a DH.  B[ioqb11&–Sorry, my fingers are crossed.
Zack Greinke – 5 2/3 IP, 1 ER, 5 baserunners, 9 Ks.  Looks like Greinke's healthy again.  From the neck down at least.
Charlie Blackmon – 2-for-4 and his 2nd and 3rd homer.  Who said Blackmon can't hit for power again?  Seriously who said it, because I wanna check them for racism.  I have a racism decoder ring.
Vince Velasquez – 2 2/3 IP, 4 ER.  Though, he kept his pitch count to 69.  Nice.
Michael Wacha – 4 2/3 IP, 4 ER.  Wacha Wacha Whatta.
Paul DeJong – 2-for-3 and his 1st and 2nd homer.  A double dip of JeDong!
Yadier Molina – 1-for-5 and his 2nd homer.  When you think he's done, he just keeps going.  Guess it's appropriate that baseball's Energizer Bunny would do something on Easter.
Jacob deGrom – 5 2/3 IP, 1 ER, 5 baserunners, 7 Ks.  So far it hasn't bit you in the ass by prenaming your fantasy team, Flawless and deGromit.
Brandon Nimmo – Out with the flu.  Guess he was sneezing, I thought he was ordering a Givenchy handbag.
Michael Conforto – Traveling with the team, and sounds to be headed for activation on Thursday.  Unless he's traveling with the team to keep an eye on Matt Harvey, and make sure he doesn't sleep with his wife.
J.T. Realmuto – Expected out for three weeks.  Sounds like Jerry Tomato Realmuto will be tossing salad for the next few weeks.  In the most non-pornographic way possible.  The no-hitting, Chad Wallach will be filling in for him.
Brad Ziegler – 1 2/3 IP, 4 ER on Saturday.  Kazaam!
Dillon Peters – 6 IP, 0 ER, 7 baserunners, 2 Ks.  He's a low strikeout, solid command guy that I'd struggle to grab in an NL-Only league, i.e., Dillon McOkay.
Yu Darvish – 4 1/3 IP, 5 ER.  Hey, Darvish, it was vs. the Marlins, so it definitely wasn't the playoffs.
Jose Quintana – 6 IP, 6 ER.  Cubs starters need to be careful in South Florida right now.  Miami is being very antagonistic.  First, Miami brought in a Castro, then they promoted a Chad.  Wait until they bring up Double-A pitcher, Johnny Versacekiller.