I really wish Rhys Hoskins pronounced his name "Riz" so that I could use a "Nobody Beats The Rhys" headline, but it is apparently pronounced "Reese." Who do I talk to about making that change? Does anyone have the phone number for his parents or, better yet, his grandparents? This is important stuff here.
Anyway, added Rhys to our beloved 100 because chicks dig the long ball. While you probably haven't had to search hard to find home runs in 2017, neither has anyone else, so it's always good to have some more. Hoskins has big boy power, which he displayed in the minors the last few years (where he was stuck for way too long thanks to the Phillies). After hitting 38 home runs in 135 games in hitter-friendly confines in Double-A in 2016, he backed that up with 29 home runs in 115 games in Triple-A this season.
But his game isn't all power. As a somewhat older prospect, Hoskins actually has a pretty nice approach at the plate. In Triple-A in 2017, he posted a 13.5 BB% against a 15.8 K% while slashing .284 / .385 / .581. Through his first two weeks in the show, his average is down, but everything else looks about the same. And a .154 BABIP helps explain the .237 average he woke up with on Monday morning.
So, the real bonus with Hoskins is that the power numbers come with some above-average peripherals. He might not hit .280+ the rest of the way in the bigs, but would it surprise anyone if he did? If you are in OBP or OPS leagues, even better, since he has shown that he is not afraid to take a walk. Plus, that power…
And Rhys Hoskins hits another home run. That's his fifth in 11 games.

— Todd Zolecki (@ToddZolecki) August 20, 2017
Keon Broxton

– Don't look now, but Broxton is on another hot streak. Over the last five days, he has four home runs and three multiple-hit games. He's going to strike out a ton, and he is probably always going to be streaky, but his hot streaks are fun to watch and the steals and homers are valuable whenever you can cash in on them.
Joey Gallo

– Day-to-day with a nasal fracture. The King of Fangraphs has been hot, despite what his batting average says, so hopefully, he can avoid a trip to the disabled list, but he is also in the concussion protocol right now.
Giancarlo Stanton

– Has hit roughly 65 home runs in the last three weeks. I have to double-check my math, but that sounds right.
Nelson Cruz

– This week's king of the PR15, with a 13.67. Seven home runs will usually put you pretty high up on the PR15 list.
Eddie Rosario – Coming in at fourth on the PR15 list this week is Eddie Rosario with an 11.46. In addition to his grand slam on Sunday, he has six multiple-hit games in his last eight and is now hitting over .300 on the season. He is still somehow only owned in 55% of ESPN leagues, but that is up 30%. Grab him while you still can and ride the wave.
Note: These rankings are considered ROS Trade Value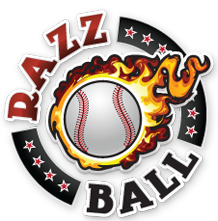 Mike Maher's Top 100 Hitters
(Rankings based on 12-team Roto. GREEN = player rising. RED = player dropping. BLUE = new to the Top 100 or Honorable Mentions.)
The Honorable Mentions (Next Five In…)
Dropped from the rankings: Michael Brantley, Jedd Gyorko
As always, disagree with anything here? Have any questions or comments? Want to tell Mike how great he is or how much you agree with him? Want relationship or investment advice?
DROP THOSE COMMENTS!
If you want to talk fantasy baseball or football or have players you want Mike to feature, hit him up on Twitter at @mikeMaher or post a comment below!