Falling:
Didi Gregorius, SS, NYY: As a Yankee fan, nothing made me happier than to strap a rocket to Didi's back and have him climb through these rankings. However, we all should've seen this decline coming. Since seeing his batting average peak at .368 with 10 HRs on April 27th — no one has seen a steeper fall-off than Didi. In the 25 game since that date he is hitting .135 with only 1 HR in 104 ABs and just destroying your team's offensive numbers. I still think there will some course correction in his numbers in the coming weeks. His average and HR total has risen every year over the past three years so he might just be in a prolonged slump right now.
Buster Posey, 1B/C, SF: Posey isn't necessarily having a bad season — he's still hitting close to .300 — but 3 HR and 19 RBI is definitely not what you want from someone with an ADP of 54.1. A closer look shows that Posey is still hitting the ball with authority — he has a 39% hard hit rate. However, he's hitting a high percentage of his balls into the ground (47.9%.) If he can start getting under the ball a bit more and turning some of those hard hit grounders into line drives and fly balls — he could reach 15 HRs again. However, as of right now it's looking like he might see a declining HR total for the 4th season in a row.
Rising:
Andrew Benintendi, OF, BOS: It wasn't like Benintendi was ranked particularly low to begin with but the kid has turned it on in May. By the end of April Benintendi was hitting .242 but still had 17 runs, only 1 HR, 15 RBI and 5 SBs. In May, however, Benny has scored 20 runs, 6 HR, 23 RBI, 4 stolen bases all with a .349. If he can keep this up month after month he'll be garnering a few MVP votes at the end of the season (or end up being the reason Mookie Betts doesn't get as many.)
Michael Brantley, OF, CLE: You gotta feel happy for Michael Brantley. Unless you're from Kansas City, Chicago, Detroit or Minnesota of course. Injury after injury after injury had Brantley looking like the second-coming of Grady Sizemore in Cleveland. Now, Brantley's average hasn't dipped below .310 since April 17th. I think the 20+ SB seasons are behind him, but he's still doing great in the run production numbers with 31 runs, 9 HRs and 36 RBI. Brantley is making amazing contact this year with 89.9% of his balls hit going for medium or hard contact. You'd like to see more than a 6.5% walk rate — but with that contact rate — we'll all deal.
Newcomers:
Matt Carpenter, 1B/3B, StL: Perhaps no one was more disappointing over the first month or so of the season than Matt Carpenter. As someone who unfortunately waited to grab a first basemen in The Great Fantasy Baseball Invitational — no one outside of St. Louis is happier than I am to see Carpenter starting to hit. He was dealing with an injury in spring training — but I don't think anyone would've predicted he'd hitting .140 with a .558 OPS in his first 114 ABs. Well things are starting to turn around for Matt Carpenter now and unfortunately your buy low window might be slamming shut. Over his last 61 ABs he has 4 HRs, a .393 AVG and a 1.194 OPS.
Brandon Nimmo, OF, NYM: Sometimes all you need is an opportunity. Due to injuries and inconsistent play in the Mets outfield, Nimmo began getting starting reps on May 4th. He's responded in the 24 games since by scoring 16 runs, 5 HRs, 9 RBI, 4 stolen bases and a .284/.408/.593 slash line. As a guy who loves playing in OBP leagues my favorite stat of Nimmo's is the 21:14 K/BB ratio in those games. Don't forget that Nimmo is only 25 and was a former first round pick by the Mets. If he lives up to that pedigree, Nimmo and Michael Conforto could end up being an outstanding OF core for the Mets to start building around.
GREEN: Rising | BLUE: New Additions | RED: Falling
Top 100 Hitters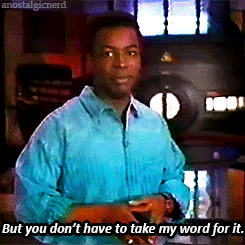 Leave a comment below with your thoughts and questions!