Yesterday, on the way to the park, Chris Paddack felt under the weather.  Not to confuse people, Paddack had the flu, there's no weather in San Diego.  So, Chris Paddack was touching 100, and I'm not talking about his fastball.  As Paddack made his way to the mound, he'd cough and:  "You rang?"  That's the on-staff hernia nurse.  Well, it's not just the hernia nurse who's on-staff when it comes to Paddack.  Yesterday, he dismantled the Mariners — 7 IP, 0 ER, 1 hit, 1 walk, 9 Ks, ERA at 1.67 in 27 IP, getting some swinging strikes that were…Well, one swing by Daniel Vogelbach was the highest pitch generating a swing all year at four-feet and eight-inches aka "an Altuve."  Currently, Paddack sits at 10 K/9, 2.7 BB/9 and a 3.80 xFIP, and, Steamer's rest-of-the-season projections for him are 3.49 ERA with a 10 K/9 in 120 IP, i.e., a top 40 starter in all mixed leagues.  With all his commercials, Justin Verlander can push his Flonase down our throats (noses?), but Paddack pitching is sick — God bless you!  Anyway, here's what else I saw yesterday in fantasy baseball:
Ty France – Called up by the Padres.  Can't wait for France to face a couple German pitchers and approach the plate with a white flag on his bat.  Love his player pic too (compliments of Rotowear):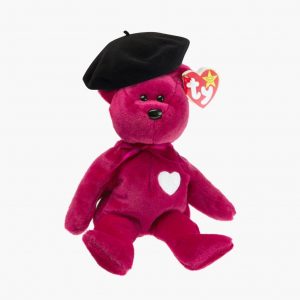 Ian Kinsler – 1-for-3 and his 2nd homer, hitting .155.  A couple of Hispanic people in the crowd commented, "What a boring home run celebration from Kinsler."
Blake Snell – 3 1/3 IP, 2 ER, ERA at 2.54, as he was activated from the IL.  Kevin from ESPN's "Get Him In Your Lineup" Department said, "What's up, snitches!"  Then apologized to Karen in Accounting, citing his unfamiliarity with the case where she was an informant for Bristol, Connecticut PD.
Joey Wendle – 2-for-2, 1 RBI, but left with wrist pain and is day-to-day.  I'm concerned these injuries to Mr. Wendle are going to lead to Arrested Development.
Jake Junis – 5 IP, 1 ER, 6 baserunners, 6 Ks, ERA at 5.57.  The Streamonator tried to get you to start Junis, but y'all are a bunch of anti-Streamites.
Whit Merrifield – 2-for-3, 3 runs and his 4th homer.  For what it's Werth, his average has dropped from .349 to .298 in two weeks.
Adalberto Mondesi – 3-for-5, 4 RBIs and his 3rd homer, hitting .283.  Father, I've been having unclean thoughts about Adalberto Mondesi again.  "Sir, this is a Wendy's."
Gio Gonzalez – Signed with the Brewers, where he was last year for five starts.  Dot dot dot.  Of lights out baseball!  Yo, is Roberto Kelly in here?  I can't tell, because it's lights out baseball!  Didn't understand Yankees release of Gio — he was pitching well in the minors, and solid last year (for real baseball) — and I like the signing by the Brewers.  Gonzalez is a streamer in most mixed leagues, but a solid get for an NL-Only team.  He should have around a 8+ K/9, 4.15 ERA and get some wins.
Eric Thames – 2-for-4, 2 runs and his 5th homer, hitting .273. In related news, Jesus Aguilar ate a cruller without getting frosting on his hands, then told everyone in the clubhouse calling it his Cruller Report.
Marcell Ozuna – 2-for-3, 3 RBIs and his 9th homer.  OZUNA go deep for fun.  OZUNA talking Fun Dips, but home runs good too.
Yadier Molina – 1-for-4 and his 2nd homer.  That ball was all freed…Molina!  Bad home run call?  Not as bad as Chocolat.
Adam Wainwright – 6 IP, 1 ER, 5 baserunners, 3 Ks, ERA at 3.96.  Really have to appreciate how Wainwright has battled back from being the laughingstock of talk radio to being "a guy most people thought retired, but is still pitching mediocrely."
Sandy Alcantara – 5 IP, 1 ER, 8 baserunners (4 BBs), 2 Ks, ERA at 4.50.  Fun fact!  Sandy Alcantara is the name of an opera singer who got drunk and fell asleep on the beach.
Jefry Rodriguez – 7 IP, 1 ER, 5 baserunners, 3 Ks, ERA at 2.13.  In Spanish his name is pronounced Hi-fry, which is also how I greet my fried potatoes.  (Please don't tell me it's not pronounced like that; I'm kidding and am stupid.)  This was a Streamonator call because he was facing the Marlins, so no dur.
Jose Ramirez – 3-for-4, 4 RBIs and a slam (2) and legs (6), hitting .184.  Woo-hoo, now he's only around the 767th best fantasy hitter, but up from the low-800's!
Marcus Semien – 2-for-5, 3 RBIs and his 4th homer, hitting .311, hitting leadoff, has been productive, ya know.  However, while watching this game, I realized something when I saw Bob Melvin:  Why does every baseball manager look like a stepfather?
Matt Chapman – 1-for-5 and his 8th homer, and 2nd homer in as many games, hitting .311.  Fun fact!  When talking to customer service people, he uses his middle name to sound menacing.  "Can I call you Matt?"  "Call me Matt James Chapman."
Nomar Mazara – 2-for-4 and his 3rd and 4th homer, hitting .219.  He's screaming into the night sky like he's in a Aerosmith video, "Go ahead, drop me to waivers!  It makes me stronger!"  Then a 16-year-old Alicia Silverstone, twirls her hair with her finger and some 50-year-old dude smacks her ass.  The 90's!  Still like Mazara, but I can understand having a hard time holding him through his April slump.  Of course, I can see going back in on him.
Logan Forsythe – 2-for-3, 2 runs and his 2nd homer.  Someone should accuse Forsythe of stealing signs from the universe.
Daniel Murphy – 1-for-4, 1 run as he was activated from the IL. Kevin from ESPN's "Get Him In Your Lineup" Department said, "So, is Karen just not even going to talk to me anymore? I didn't know she snitched."
Raimel Tapia – 2-for-4, 3 RBIs, hitting .281.  I don't want to get anyone's hopes up but Ramiel Tapia is playing, and hitting, in place of Ian Desmond.  It might finally be happening.  Add him in all leagues.
German Marquez – 7 IP, 3 ER, 10 baserunners, 7 Ks, ERA at 2.54, but gave up a home run to my other baby boo, Sexy Dr. Pepper, Juan Soto (his 4th).  So bitter…sweet…Sweet, then bitter…Bitter, then sweet.
Charlie Blackmon – 1-for-4, 2 runs and his 3rd homer, hitting .279.  Chazz Noir starring in Man-Dinger, the Blackmonploitation film from the mind of Melvin Van Peebles.  Chazz Noir is the Man-Dinger, trying to solve crimes and what happened to his fantasy value.
Vince Velasquez – 5 IP, 0 ER, 6 baserunners, 6 Ks, ERA at 1.99.  Mets looked so lifeless yesterday, and it wasn't even Weekend at Bernie's Bobblehead Night.  Mets are playing in Metco again, apparently.  Streamonator did like Velasquez's start last night and his next one, and I can see giving him a shot.
Rhys Hoskins – 2-for-4, 2 runs, 2 RBIs and his 7th homer, hitting .273.  Who has a better OBP right now, him or Bryce?  Well, yeah, obviously, because I'm pointing it out in Hoskins's blurb.
Ozzie Albies – 1-for-3, 2 runs and his 3rd homer, hitting .276.  He made $645.37 since his last home run!
Mike Soroka – 5 2/3 IP, 1 ER, 8 baserunners (3 BBs), 7 Ks, ERA at 1.69.  Not sure why I'm having such trepidation about the Braves young starters, or what trepidation means, but I'm feeling less confident about them right now.  I watched most of the game, and Soroka got out of more jams than Mr. Smucker.  With all that said, his peripherals look decent enough and he has a solid next matchup, per Streamonator.
Jordan Lyles – 5 IP, 4 ER, ERA up from 0.53 to 2.05.  The Regression Fairies have a Beyonce quote in their social media profile; they celebrate Friendsgiving and they will destroy your ratios.
Jung Ho Kang – 2-for-3 and his 4th homer, hitting .167.  Awareness is cool, but I don't know how I feel that after Kang drives a ball, he has to blow into his bat before he can move.
Josh Bell – 2-for-3 and his 5th homer, hitting .299.  I will say this about Bell without any irony or sarcasm or giggles or anything else I've tied my ship to, Bell looks like a home run hitter.
Merrill Kelly – 7 IP, 2 ER, 8 baserunners, 5 Ks, ERA at 3.94.  When I see he's throwing in a game, I 100% know who he is, and 0% know what he's going to do.  Might take some more time before we get a real feel for how he's going to pitch from start to start, but in Pittsburgh does not scare me, in general.  So, maybe he's a matchups guy.
Ketel Marte – 2-for-5, 4 RBIs and his 5th and 6th homers, hitting .247.  No foolsies, I saw Marte with two homers in Pittsburgh and I brain-farted an entire blurb about Starling Marte.  *turns to mirror* You're cute, but so dumb.
Eduardo Escobar – 3-for-4, 2 runs, 1 RBI.  He's hitting .290 and four days ago we were writing him off for the year.  Put a Post-It on your fantasy team, "It's April."  Also, put that Post-It covering Kris Bryant's name for the time being.
Andrelton Simmons – 2-for-4 and his 2nd and 3rd homer.  Rudy and I were talking yesterday about Simmons and how high he is on the Rest of the Season Player Rater.  That's right, we have a Player Rater that tells you what guys will do vs. what they've already done.
Cody Allen – Ausmus removed Allen from the role of closer until "he figures things out."  Hopefully, he's talking about Allen figuring things out because Ausmus is hopeless.  I would own Ty Buttrey and Hansel Robles.  Before Ausmus decided it was a good idea to throw Buttrey for three innings last night (not exactly closer usage), I would've guessed he was next up, but now I'm leaning Robles.  It's not close(r) to decided, however.
Chad Green – Optioned to the minors, because Green is for the money, but Chad is for the 'sad.'
Gary Sanchez – 0-for-4, 4 Ks, as he was activated from the IL. Kevin from ESPN's "Get Him In Your Lineup" Department said, "Could someone ask Karen if A) She's not talking to me because I was being insensitive and B) Does she want to sleep with me?"
Clint Frazier – Went for an MRI on his ankle.  Greg Bird is contagious!
Eduardo Rodriguez – 6 IP, 1 ER, 5 baserunners, 7 Ks, ERA at 5.88.  I'd still put money on him getting to around a 3.70 ERA.  I'll take that bet.  Okay, Random Italicized Voice, but all I have is a $1,329,063 bill with Alfred E. Neuman's face on it.
Michael Chavis – 0-for-1, 2 runs, 1 RBI and his 1st steal, and even better he was caught once.  How is that better?  Because he's running, trying to steal bases, that's a good sign.  The…wait for it…steal sign.
Rafael Devers – 1-for-4, 1 run, 2 RBIs, hitting .265.  He has 5 RBIs and zero homers.  But how about that Spring Training?!
Cody Bellinger – 2-for-3, 2 runs, 2 RBIs and his 12th homer, hitting .424.  He's cooled off pretty dramatically, hitting only .364 with three homers over the last week.
Walker Buehler – 5 2/3 IP, 3 ER, 6 baserunners (2 BBs), 1 K, ERA at 5.25.  Ugh, who broke Buehler?  *looks at his player page* Holy Cheezit, my eyes are burning.  Is he still not warmed up from a lack of a Spring Training?  Sure hope so, because his stats look like Mike Leake without the control.  His numbers (turn away if you can't handle this):  6.8 K/9 (el oh eff me), 3 BB/9 and 4.96 xFIP (vomit).  A 83-year-old Sandy Koufax could pitch better.  Or Bill Nye.  Okay, I'm very concerned.
Javier Baez – 1-for-4, 3 RBIs and his 8th homer, hitting .312.  Maybe he can pull Kris Bryant aside and trip him down a staircase, so at least I have a reason to get Bryant out of my lineup.
Jason Heyward – 1-for-4, 3 RBIs and his 5th homer, hitting .333.  Hunh.  I thought he reverted back to old Heyward, but not old old Heyward.
Ervin Santana – 4 2/3 IP, 4 ER, ERA at 9.45.  White Sox should've been concerned when Ervin asked to wear the same number as James Shields.
Mychal Givens – 2 IP, 1 ER and his 1st save, ERA at 4.50.  The Orioles' goal is to give Mychal Givens as many saves as roles anyone can name for Robin Givens.  This one was Head of the Class.  Boomerang by Memorial Day?
Jorge Polanco – 1-for-4 and his 5th homer, hitting .366.  If you put $1 down on the prop bet of Jorge Polanco winning the AL MVP, you have to love where you are right now.
Michael Brantley – 2-for-3, 2 runs, 2 RBIs and his 5th homer, and 3rd homer in the last four games.  He's never hit three homers in three games in his career.  And still hasn't, sucker!
Justin Verlander – 8 IP, 1 ER, 4 baserunners, 8 Ks, ERA at 2.61.  In honor of Verlander's start, the Astros had a giveaway of 1,000 metric tons of pollen so their fans would go out and buy Flonase.
Josh Reddick – 2-for-3, 2 runs, 2 RBIs and his 3rd homer.  He's hitting .386.  Not in the last week.  On the season.  Hot schmotato alert!
Pablo Sandoval – 1-for-4 and his 2nd homer, and 2nd homer in as many games.  This is the first time he's gone back-to-back since a road trip with Leonys Steve Martin.
Drew Pomeranz – 6 IP, 0 ER, 4 baserunners, 5 Ks, ERA at 3.65.  Wish I could say I fully trust Pomeranz, or that I would've started him in a road game, even if it was at Toronto (silent 2nd T), but his peripherals look solid — 10.2 K/9, 3.7 BB/9, 3.73 xFIP and two miles per hour faster on his fastball.  Looks like a legit rotation piece for the backend of fantasy staffs.
Vladimir Guerrero Jr. – Jays announced he will be called up on Friday.  If Vlad Jr. doesn't hit 500 home runs on Friday, let down?  Okay, we'll give him a pass because he's so cuddly, I wanna spooner, Glad Vuerrero!  Clearing my iCal now for 1st weekend in August in 2044 for when Vladimir Guerrero Jr. will be elected into the Hall of Fame.  He will be flown there in a car by Ted Williams's Frozen Head.  It is written, so it will be done.  As for fantasy, he's a top 40 bat immediately.