Trevor Story hit the IL with a thumb sprain, which is bad news (no dur), but the Rockies are saying there's no ligament damage, so it could've been worse.  The good news is Brendan Rodgers was promoted.  Is this good news?  For Rodgers, I'd imagine it is.  For the Uber driver taking Rodgers to the airport?  Prolly good news for them.  The guy sitting next to Rodgers on the plane having to hear about how Rodgers is not going to sit on the bench for Pat Valaika, this time, things are gonna be different?  Doesn't sound like good news for that guy sitting next to him. What a bore!  Okay, so I know, I know, I KNOW the Rockies have burned us all to the point where we shudder at commercials for Burn Notice reruns on USA, but there is a reason why the Rockies have burned us.  Because we all want to own all of them due to the stadium. I grabbed Rodgers for that very reason.  We shall see, but I put it at 70/30 the Rockies play Pat Valaika, and 30 is for:  Rodgers doesn't play, is sent down and Hampson is recalled to also not play. Anyway, here's what else I saw yesterday in fantasy baseball:
Ian Desmond – 1-for-4 and his 10th homer, hitting .271.  No joke:  Ian Desmond gets more starts at short than Brendan Rodgers over the next week?  C'mon, let's figure it out together how the Rockies are going to screw with Rodgers.
Charlie Blackmon – 1-for-5 and his 17th homer, hitting .336.  Incredibly, this was Chazz Noir's first away home run since 2015.  Says right here on my "Feels That Way" calendar.
Ketel Marte – 4-for-6, 1 run, hitting .305. Anyone who drafted Ketel Marte stepped in the luckiest shit in the history of shit.
Greg Holland – 1 IP, 1 ER and his 2nd blown save, ERA at 2.28.  Holland hasn't seen an appearance since June 12th, then does the tunnel proud by acting like a hole.
Robbie Ray – 6 IP, 3 ER, 9 baserunners (5 BBs), 9 Ks, ERA at 3.87.  Ray throws fire and has no command, I will now call him Robbie Wildfire.  "As your governor, I have promised to stop Robbie Wildfire by relocating all of the forest to the middle of the ocean."
Ken Giles – 1 IP, 0 ER, 2 Ks, ERA at 1.04, as he was activated from the IL and I dropped Daniel Hudson and Joe Biagini faster than your metabolism. Nah'mean?
Eric Sogard – 3-for-3, 2 runs, and his 7th homer, hitting .303.  Okay, I couldn't fight it anymore and grabbed him in one deeper mixed league.  Also, it appears that Sogard made the right decision to forgo the racquetball circuit and give baseball another chance: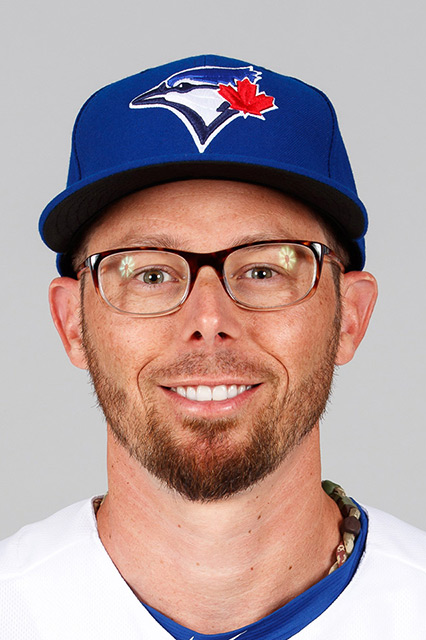 Lourdes Gurriel Jr. – 3-for-5, 2 runs and his 9th homer, 12th homer in two games, 18th homer this week, is now batting third, been mentioning him for weeks, will be in this afternoon's Buy column. What more do you want from me? Help me, help you!
Rich Hill – Hit the IL, and sounds possibly done for a while, maybe the year. Hill hits the IL like Julio Urias hits–Okay, no need to finish that thought.  Stripling or Urias (3 IP, 0 ER, 1 hit, 0 walks, 5 Ks, ERA at 2.84) will move back into the rotation.  Since Urias pitched today and looked dope, my guess is it's him, but it could be either and maybe both. Remember Stripling didn't look great when he was in the rotation, so I'm leaning Urias.
Kyle Garlick – 3-for-5, 3 RBIs and his 2nd homer, as he homered for the 2nd time in two games, telling Bumgarner to go get the ball out of The Stinking Rose front lobby.
Madison Bumgarner – 3 2/3 IP, 6 ER, ERA at 4.28.  Max Muncy broke Bumgarner forever.  It's true.  Sorry.
Mike Yastrzemski – 2-for-4, 2 runs, 3 RBIs and his 4th homer, and 2nd homer in as many games.  Hot schmotrzemski alert!
Erick Fedde – 3 2/3 IP, 2 ER, 5 BBs, 5 hits, 1 K, ERA at 3.79.  More like Erickbbbbbbbbbb.
Victor Robles – 2-fro-3, 3 RBIs and his 11th homer, and 2nd homer in as many games, and is obviously heating up again, so if he was dropped, pick him him up.  If he was benched, apologize, then put him back in your lineup.
Kurt Suzuki – 1-for-4, 2 RBIs and his 3rd homer this week.  You honestly couldn't have gone wrong drafting a catcher unless you grabbed Posey like our President.
Nick Pivetta – 5 1/3 IP, 6 ER, ERA at 5.54.  Welcome back, old friend!
Jay Bruce – 3-for-3, 2 RBIs and his 20th homer.  Be interesting to see if he falls off after the break, slipping on the PABST — Post-All-star Break Stat Totals.
Jean Segura – 1-for-4 and his 7th homer, hitting .269.  Seven homers is also what Ketel Marte hit in the last week, I think.
Frankie Montas – 8 IP, 1 ER, 4 baserunners, 9 Ks, ERA at 2.70.  I want Frankie Montas in the middle, the end and the beginning of all my fantasy team's starts.
Blake Treinen – 0 IP, 3 ER, ERA at 4.08.  Kazaam!  Blake Treinen out here trying to record the world's worst Hold.  Treinen is the seamy underbelly of SAGNOF, that no one wants to talk about, and how you shouldn't draft top closers.
Jurickson Profar – 1-for-2, 2 runs and his 10th homer, hitting .218.  Admission of being a false God:  I'm am so effin' lucky I only drafted Profar and Odor on one team, and they're both on the same team.  I like these two effers too.  Whew, Cousin Sweatpants, sometimes you get lucky.  Ya feel me?  Okay, please stop.
Matt Chapman – 2-for-4, 3 RBIs and his 17th homer, hitting .264.  He's on pace for 36 homers.  Casual observation:  If you're thinking about dropping someone who is on pace for 35+ homers, don't.
Charlie Morton – 6 1/3 IP, 1 ER, 6 baserunners, 6 Ks, ERA at 2.31.  How's that sell looking now?!  Okay, so another good game, but I'm more concerned with Morton not being able to throw many innings, not just falling apart.
Tommy Pham – 1-for-3, 2 runs and a slam (11) and legs (7).  This is crazy, but Pham stole the bag in the 3rd inning in Tampa, then homered in the 6th inning in Montreal.
Diego Castillo – 2/3 IP, 4 ER, ERA at 3.51, and his 1st blown save.  I hope Jose Alvarado returns from Venezuela ready to save some games. Alvarado reading a note in an empty clubhouse, "Can't explain here, but meet us in Montreal."
Garrett Cooper – Sounds headed to the IL once again.  Dude's more fragile than people's feelings on the internet.
Brian Anderson – 2-for-4, 2 RBIs and his 9th homer, and his 2nd homer in the last three games.  With Cooper gone, I'm ready to fade all Marlins hitters, but Anderson has been…well, okay.
Zac Gallen – 5 IP, 1 ER, 7 baserunners, 6 Ks in his 1st start.  More about him in my Zac Gallen fantasy from yesterday, and in the Alzolay blurb.
Adbert Alzolay – 4 IP, 1 ER, 3 baserunners, 5 Ks in his 1st game working as a Middler.  So, everyone wants to know, who looked better Gallen or Alzolay?  Alzolay was much sexier.  Doesn't mean he'll have better numbers this year, but he is straight butter. A rare, unadulterated butter that has extra cream.  A French butter.  A guy with a baguette in his pocket, wearing a beret, churning butter named Adboner, screaming, "I swear it IS butter!"  I'm owning both of Gallen and Alzolay in all leagues until further notice.  Where Gallen looked more poised, Alzolay looked so sexy.  Maybe it's the extra velocity, I don't know.  Gallen was working primarily 92-93 MPH on the four-seamer but his change is really the pitch that no one is touching.  Changeups vs. fastballs?  One is inherently sexier, so maybe that's why I was fantasizing about Alzolay a bit more.  Alzolay wasn't that much quicker, working around 95 MPH, then dropping in an 80 MPH change.  Well, it was all pretty incredible.  Between Paddack, Gallen and Alzolay, it's hard to choose a favorite.  Do I have to? I don't?  Great.
Pete Alonso – 2-for-3, 2 RBIs and his 25th homer.  Albombso!
Carlos Correa – A.J. Hinch doesn't expect Correa back in the 1st half. The good news is he didn't specify the 1st half of what.  1st half of the day? 1st half of June? 1st half of his recital of the alphabet?
Framber Valdez – 3 1/3 IP, 5 ER, ERA at 3.61.  Okay, but you had to have marbles in your head to start him yesterday, so I still like him.
Jake Marisnick – 3-for-4, and his 7th and 8th homer.  Yankees fans were so gracious to him after his 2nd home run, they were cheering for him to remove the asterisk from his last name.
Alex Bregman – 1-for-3 and his 21st homer. Also, Yordan Alvarez (2-for-5, 2 RBIs) hit his 5th homer, and that didn't even come close to this nonsense:
Edwin Encarnacion – 1-for-3, 3 runs, 2 RBIs and his 23rd homer.  The Yankees are going to have Giancarlo Stanton (3-for-5, 2 runs), Aaron Judge, Gleyber Torres (2-for-4, 2 runs, 3 RBIs and his 17th homer) and Gary Sanchez (2-for-5 and his 22nd homer) in their order, and I'm not even mentioning DJ LeMahieu (1-for-4, 2 RBIs and his 9th homer) who's in the top five for batting.  Parity more like parody.
Adalberto Mondesi – Hit the IL with groin pain.  His groin pain is a pain in my ass.  Take that however you want.
Glenn Sparkman – 7 IP, 1 ER, 6 baserunners, 3 Ks, ERA at 3.62.  Just checked Streamonator for Sparkman and it said, "GTFO."  Not sure why it's telling me to get the food out, but there you go.
Jake Odorizzi – 4 IP, 4 ER, ERA at 2.58. I'm not emotionally ready for Odorizzi not to have a good ERA.  So, cut out the shenanigans!  He was never a low-2 ERA pitcher, but his peripherals are saying he's not even a mid-2 ERA pitcher.  More like a mid-3 ERA.  Still worth owning, but expectations in Czech.
Jorge Polanco – 1-for-4 and his 11th homer.  I fall into this trap too, but you forget how good a guy is just because he went cold for two weeks.  Polanco is still good, even if he was hitting near-.200 over the last ten days.
Dwight Smith Jr. – 0-for-3 as he was activated from the IL.  Kevin from ESPN's "Get Him In Your Lineup" Department said, "I didn't know there was a rule against sixteen 30-minute bathroom breaks in an 8-hour day. You should be thanking me for not taking a lunch."
Domingo Santana – 1-for-3 and his 16th homer, hitting .279, and his 3rd homer in two games.  Aw sookie, Sunday Santana is starting to heat up again!  Get it!
Omar Narvaez – 2-for-3, 2 runs and his 11th homer, hitting .291.  For some reason, it is hilarious to me that Narvaez's numbers would've made him the #1 catcher last year.
Christian Yelich – 2-for-4 and his 28th homer. Bonds made home records goofy, but Yelich is on pace for 60 homers.
Jimmy Nelson – 5 IP, 5 ER, ERA at 9.75  On a human level, I hope he figures stuff out, but, if you own him in fantasy, I have no idea what you're doing.  Pity doesn't help get you laid or in fantasy.
Tanner Roark – 6 IP, 1 ER, 3 baserunners, 7 Ks, ERA at 3.47.  On one of my charmed teams (if you draft enough teams, you end up charmed in some leagues, and more leagues if you draft all the teams in your league under different aliases), I've had Roark all year, in my lineup, and he's pitched better than, say, Zack Wheeler.
Nick Senzel – 2-for-4, 3 RBIs and his 7th homer, hitting .266.  Senzel's not been bad, but when you have guys like Pete Albombdingzo hitting seven homers a week, it's hard to build the excitement.
Mike Minor – 8 IP, 1 ER, 6 baserunners, 4 Ks, ERA at 2.52.  Nothing Minor about that!  Give me some skin, my good man!  Wait, where you going?  We were going to high five like two chums.  Come back, friend.
Danny Santana – 2-for-4, 2 runs and a slam (7) and legs (9), hitting .312, and this was his 2nd homer in two games, 3rd homer in four games, and I'm not exactly sure why I didn't put him in my Buy column, but Dannys Antana is here now so if he's available in your league, I'd absolutely grab him.  Two hands now, for the power and speed, and remember to wash your hands after you leave incognito mode.
Elvis Andrus – 2-for-4, 2 runs, 2 RBIs and his 7th homer, hitting .303.  If Elvis were alive, his favorite player would be Andrus.  And he'd be sitting drunk next to Blake Shelton on The Voice.
Mike Clevinger – Hit the IL with an ankle injury. Well, I thought he'd end up back on the IL with another back issue, so won't take a victory lap, especially since his ex-wife is likely chasing him with a bat. Have you heard about this?  Clevinger's ex went on a Twitter rant fueled by, I can only imagine, Red Bull and adultery.
Shane Bieber – 6 IP, 2 ER, 5 baserunners, 8 Ks, ERA at 3.86. The Streamonator projected a start of 6 IP, 2 ER, 7 baserunners, 7 Ks.  Two extra baserunners and one less K?  What are you thinking, robot!
Carlos Santana – 2-for-3 and his 15th homer, hitting .292.  Elias Sports Bureau said this is the 1st time two Santanas went deep moments apart since Carlos Santana, the musician, and his look-alike Edward James Olmos found themselves on the back of a bangbus.