Crabs gon' eat, whether you like it or not. The best advice I can give is move out of the way when they come through your town. If they request buckets of your finest chum, drop it on your porch and back away slowly. From east to west, from north to south, and every where in between, Crabs inhabit this fine land. They might be your UPS driver, insurance agent, or state senator. They're your husbands, friends, and neighbors. They are a secret society of highly intelligent fantasy baseball masters, and Samurai's of the comment section, prepared for battle at the drop of a hat. I am of course discussing the inhabitants of Razzball's own 30 team dynasty league The Razz30. It's been a month of elite level play, with several teams still in the hunt for the 4 playoff spots in the AL and NL. Our trade deadline came and went on Monday, and there was action galore up until the last bell. As we close in on the end of our first year of independence, I'm glad to report that the state of the league has never been stronger. To all my smooth gooch rocking, white monster drinking, thirsty villains, get out the spreadsheet. Claws Up!!!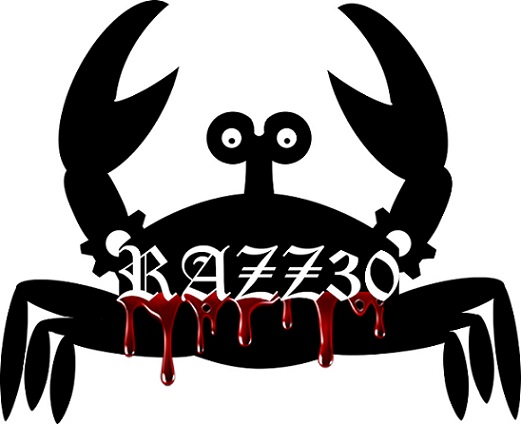 Trade Deadline
There's a few things in life I believe to be ultimately true; gooches should be smooth, white Monster is by far the world's best energy drink, and every great dynasty league has an active trading deadline. In this vein we will first focus on some of the Deadline deals that went down, and how they effect our playoff races. 14 deals went down in the 48 hours leading up to the deadline with contenders Nationals, Red Sox, Cubs, Astros, Mets, and Twins all making moves. Just like in real life MLB they were a handful of big trades that took place in the weeks leading up to the deadline as well. Let's take a look at these moves, and discuss some of their impact.
Astros Trades: Albert Abreu, SP NYY & Magneuris Sierra, OF STL to Brewers For: Corey Knebel, RP MIL
A nice get for the surging Astros as they fortify their saves/holds with one of the better dynasty pen arms. The suddenly rebuilding Brewers get a close to the majors player in Sierra, and a high upside lotto ticket in Abreu.
Red Sox Trade: Rogelio Armenteros, SP HOU to Brewers For: Joe Kelly, RP Red Sox
The defending champion Sox welcome one of their own back into the fold, while selling off a pop-up arm with big swing and miss upside. Win now move for the Red Sox, and a nice get for the Jake-led Brewers.
Nationals Trade: Zack Cozart, SS CIN, Joe Ross SP, WAS, & Austin Hays, OF BAL to Mariners For: Eduardo Escobar, SS MIN & Felix Hernandez, SP SEA
A win now trade for last year's runner up, and the faltering juggernaut of the NL. With injuries piling up, Nats went out and added some firepower in the form of a rejuvenated King. Like the return for the Mariners a lot, adding an underrated middle infielder in Cozart, a breakout prospect bat in Hays, and a injury lotto stash in Joe Ross.
Cubs Trade: Michael Chavis, 3B BOS & Albert Almora, OF CHC to Braves For: Keon Broxton, OF MIL, Matt Garza, SP MIL, & Marc Rzepczynski, RP SEA
The Cubs had a need for speed, and paid a potentially hefty price, dealing out two of it's systems top prospects. It was a calculated risk, as the Cubs have been coming on the last month, and anyone can win in a head to head playoff matchup. Adding a pen arm, and a starter didn't hurt either. On the Braves side they get the surging Chavis, and a solid depth piece in Almora. 
Mets Trade: Mitch Haniger, OF SEA & Aledmys Diaz, SS STL to Braves For: Michael Wacha, SP STL & Austin Riley, 3B Braves
My goal here was easy, add another starter, and one who's been amongst the best in baseball since the calendar skipped to July. My squad is slipping and I needed a boost after so may of my depth arms hit the 10 day. M@ gets himself a rebound candidate in Aledmys Diaz, and a nice dynasty bat in Mitch Haniger. 
Brewers Trade: Cameron Maybin, OF LAA to Cubs For: Lazaro Armenteros, OF OAK & Mark Zagunis, OF CHC
Another speed grab by the general, this time sending a depth prospect in Zagunis and a high upside lotto ticket in Lazarito.
Blue Jays Trade: Joe Kelly, RP BOS, Dustin Fowler, OF NYY, & Brandon Woodruff, SP MIL to Brewers For: Marcus Semien, SS OAK & Jharel Cotton, SP OAK
Blue Jays adds some pieces to his MLB lineup for a run next year, and Brewers continues his exodus, and influx of new talent. I like this move for both teams.
Twins Trades: Brandon Finnegan, SP MIN & Merandy Gonzalez, SP MIA to Brewers For: Eugenio Suarez, CIN
Good deal for the Twins as they add a much needed bat with some pop for two arms that weren't helping them in the short term. Brewers was a tad active on the trade market eh?
White Sox Trade: Melky Cabrera, OF KC to Red Sox For: Joe Siri, OF CIN
Sox to Sox trade! The Red ones get a MLB OF with underrated appeal, and the White ones get the hottest hitter in MiLB.
Reds Trade: Carter Capps, RP SD & Eloy Jimenez, OF CHC to White Sox For: Kyle Lewis, OF SEA, A.J. Puk, SP OAK, & Colton Welker, 3B COL
Damn! Some big prospects going both ways as fantasy imitates life with Eloy headed to the White Sox. Reds is one of the better traders in the league, and he got a great haul. 
Padres Trade: Ian Happ 2B/OF CHC to Astros For: Jimmy Nelson, SP MIL
Astros deals from some of his rotation depth for an up and coming utility bat with everyday upside, and multi-position eligibility.
Padres Trade: Kyle Seager, 3B SEA & Blake Rutherford, OF NYY to Reds For: Kelvin Herrera, RP KC & Ian Happ, 2B/OF CHC
Look at this wheeling and dealing, Happ got Chris Webbered as he was only a member of the Padres for 4 days before getting moved. Padres is making a push for relevancy next season, and he's using the trade deadline like his tax free weekend. 
Red Sox Trade: Paul DeJong, SS/3B STL & Vladimir Gutierrez, SP CIN to Mariners For: Charlie Morton, SP HOU & Evan Gattis, C HOU
A win now trade as the champs look to defend their title. Red Sox was able to turn a great set of draft picks in our FYPD into some MLB pieces. Will he regret this like the Rangers do Lucroy? We shall see. 
Standings
AL: Though June, AL leader Red Sox gained 13 points month over month July belonged to the Tribe. As the Indians added a whopping 25 points month over month to take the bird dog seat heading down the stretch. As for the final two playoff spots, Astros and Yankees each added 10 points as the Twins, Rangers, and Royals slumped. Looks to be an exciting race that will come down to the wire on the AL side.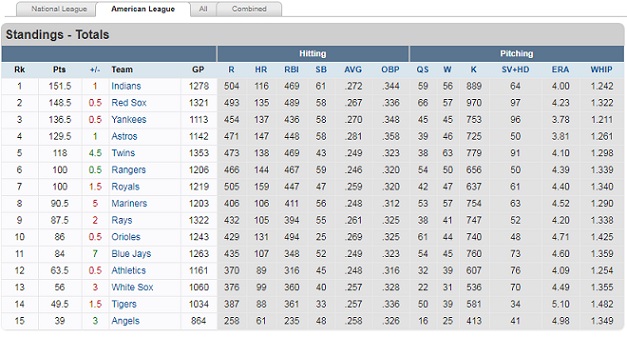 NL: The race is getting tight in the senior circuit with the Dodgers chasing down the Nats, now within just 5 points, while the Cubs have overtaken my Mets. It was a rough month for Amazin' as my bats slumped while the Cubs awoke from their slumber. With the next closest team 26 points away from fourth place the playoff race looks all but set.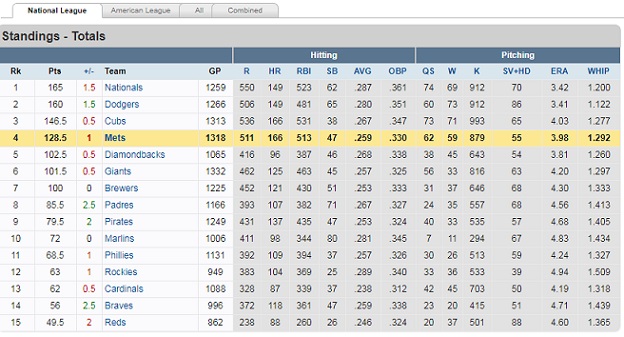 Weekly FAAB
After a down month for add/drops in June (just 118), July was our busiest month yet with 196 add/drops. That brings our season long total to a grand 677 add/drops. Damn, Crabs be shopping. Here's some of my favorites.
Padres add Dustin May, SP LAD – $0
Pirates add Josh Tomlin, SP CLE – $9
Blue Jays add Dermis Garcia, SS NYY – $0
Cardinals add Jaime Barria, SP LAA – $6
Padres add Anibal Sanchez, SP DET – $9
Braves add Brent Suter, SP MIL – $38
Reds add Aramis Ademan, SS CHC – $0
Mets add Michel Baez, SP SD – $30
Mets add Esteury Ruiz, SS SD – $1
Cardinals add Tyler Wade, 2B/SS NYY – $3
Astros add Adbert Alzolay, SP CHC – $5
Red Sox add Blake Treinen, RP OAK – $4
Red Sox add Jose Siri, OF CIN – $20
Yankees add Issac Paredes, SS DET – $24
Beard Of The Month
With the amount of testosterone, masculinity, and grown man stuff associated with the Razz30, there might not be anything more symbolic than our beards. August's beard of the month comes to us from Colin III of Monaco. A diplomat and Count by day, Colin speaks French fluently with a high pitch German accent. Over the past three years in addition to mastering fantasy baseball, our bearded hero has organized the kinkiest series of masked orgies the Beltway has ever seen. Here are some wise words from Colin for our first Clawed Quote of the Month: "The Crab Army is a diverse microcosm of our great Republic, united in our love for fantasy baseball, beards, and shaved gooches. Sponsored by Fresh Balls." Look at this god, seriously, hide yo' wife.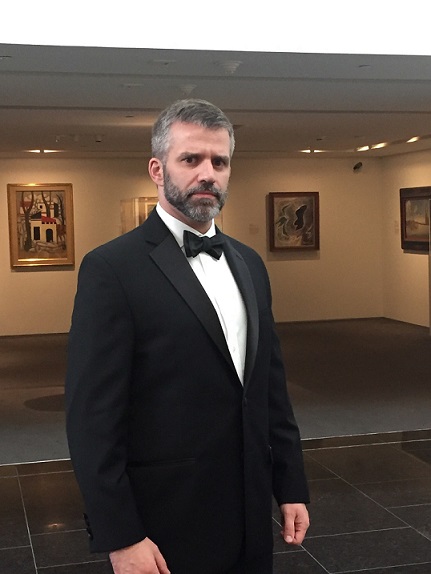 Crab Wife Corner
Here in the Razz30 we balance fantasy with reality and give shine to the ladies in our lives. Here's a Mrs. Jake Original exclusively for Razzball readers. For $25 + shipping you can commission a custom made embroidery like the piece below.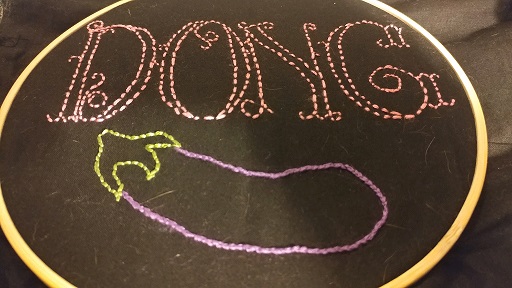 Food Of The Month
Brought to you by Texxxas Ryan, the Korean Kolache. True Mad Men Meals Only!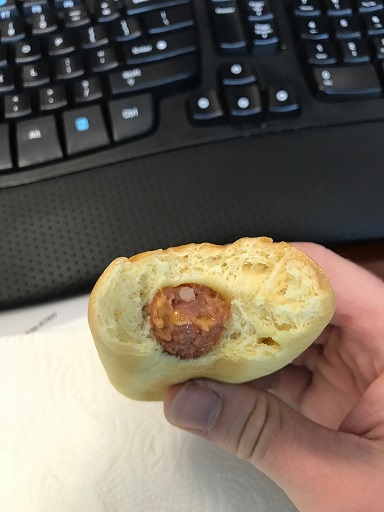 Sponsorship Corner
Thanks to our sponsor, The White Monster Energy Drink, and ONLY the white. All other Monsters are gross. Cheers!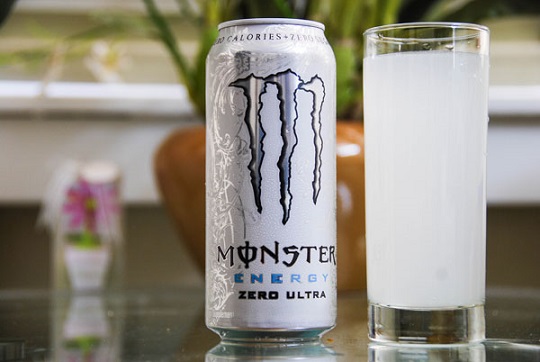 **Going to a minor league game? Get in on our crowdsourced scouting video project! Use your phone to shoot at bats, pitches, etc of some of the top prospects, and email them to me at [email protected].**
Follow me on Twitter @Ralphlifshtzbb and Tune on Tuesday's @ 9PM (EST) to my Live Baseball Show on Fantrax YouTube.  (and join the Crab Army in the chat)