Hola Razzamigos!
Welcome to your Razzball weekly fantasy baseball injury report.
First, please ensure you buckle your safety belts, secure your tray table in the upright position, and read the safety pamphlet in the seat pocket in front of you.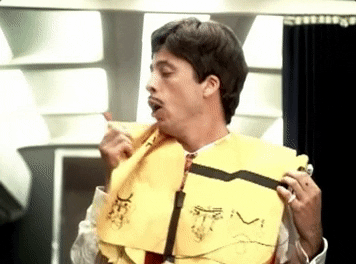 Second, I have traditionally added intra-team roster transactions and/or replacements for injured folks. I am also going to start adding potential replacement players based on the Razzball Player Rater. Would it be easy for you to go look at this yourself? Yes, but I care about you. So I am picking a few recent decent performers that are likely not rostered in your league.
Finally, how is your league going? I typically reserve my "share your comments" spiel for the end of the article. However, as we approach the All-Star Break, I am interested to know how you expected your season to go, how it is going, and any surprises. Personally, many of my teams have been downtrending since I lost J.P. Feyereisen to the IL. I also lost Ozzie Albies, which has been a pain for both Ozzie and myself. What injuries or acquisitions put your team into the Bad Ass Cool MF Zone or the Poo Poo Pee Pee Zone? Share below, if willing, friends.
Let's hop right in to the casualty list:
American League Injuries
AL Central
Chicago White Sox
Vince Velasquez (SP): Velasquez is out with a blister on his right index finger. He is eligible to return on July 21. Johnny Cueto is currently the fifth starter for the White Sox. Velasquez will presumable only be an SP in the case that a White Sox pitcher is injured (which is entirely likely). Until Velasquez returns, Jimmy Lambert was recalled to fill the open roster spot. Michael Wacha, who is on the 15-day IL, might be available for your roster. If you have Velasquez, 1) I am sorry and 2) pick up Wacha or one of the other RPs who are still healthy listed in below entries.
Yoan Moncada (3B), Jake Burger (3B): Burger is out with a bone bruise on his right hand. Yoan Moncada experienced a bruised bone after a ball fouled off his foot in the Detroit vs White Sox game. Josh Harrison is the third 3B. Wilmer Flores and Jace Peterson are other 3Bs to consider adding to your roster in the event you have Moncada or Burger.
"It's sore," La Russa said of Yoán Moncada's right foot. "He tried to go that half inning, but it's sore. Tomorrow will be here in a hurry but we'll see. He usually wears a foot guard but he didn't have it on. We'll see tomorrow."

— James Fegan (@JRFegan) July 6, 2022
Cleveland Guardians
Anthony Gose (RP): Gose is out with a strained triceps until at least July 18. Alex Young will take Gose's spot on the roster. John Schreiber and Rafael Montero are two options that might replace Gose on your roster.
+Recalled RHP James Karinchak from Triple-A.
-Placed LHP Anthony Gose on the 15-day IL (strained left triceps)
+Selected the contract of LHP Alex Young (#46) from Triple-A
-Optioned RHP Anthony Castro to Triple-A
-Designated LHP Kirk McCarty for assignment#ForTheLand pic.twitter.com/ITtgb5uH0i

— Cleveland Guardians (@CleGuardians) July 3, 2022
Detroit Tigers
Wily Peralta (RP): Peralta is out with a strained hamstring until at least July 21. The Tigers recalled Will Vest, who had just been demoted one day earlier. SP Drew Hutchinson was also added to the Tigers roster. Adam Cimber and Michael King are both options from other teams to replace Peralta.
Minnesota Twins
Chris Archer (SP): Archer is out with hip tightness and is eligible to return July 17. Josh Winder was recalled from the minors to replace Archer. Winder has a season 1.24 WHIP and a 3.12 ERA. When looking at other teams, Cole Irvin could be a potential replacement for Archer.
Cole Irvin on #OAK is currently toasty:
??

Last 7: 1.13era
Last 14: 3.98era#DrumTogether

— MLB Heat Check (@mlbheatcheck) July 7, 2022
AL East
Boston Red Sox
Tyler Danish (RP): Danish is out with elbow discomfort and not eligible to return until July 22. The Red Sox were relying more heavily on Michael Wacha, who is also now injured, and Connor Seabold, who has a 2.25 ERA and 2.00 WHIP over the last 7 days.
Rich Hill (SP): Hill is out with a partial knee ligament tear and is eligible to return on July 17. Hill had been struggling over the past month. Unfortunately, Hill compared the MCL injury to his 2019 injury where he missed a month. Brayan Bello made his debut in Hill's place.
Rich Hill said he is waiting on the results from MRI on left knee that was taken this morning. Said its sore. Compared to MCL injury in 2019 where missed a month.

— Rob Bradford (@bradfo) July 2, 2022
Michael Wacha (RP): Wacha, who has been a bit of a sleeper pick, is out on the 15-day IL with right shoulder inflammation. Connor Seabold was brought in to replace Wacha.
connor seabold needs to improve his command if he wants to pitch in this league, but considering it was his second start, i'm not prepared to write him off yet.

why? his changeup. it's certified filthy. he was dominating even RHH with it last night when commanded correctly. pic.twitter.com/e9FfqVrCWJ

— Red Sox Gifs (@soxgifs) June 28, 2022
New York Yankees
Ron Marinaccio (RP): Marinaccio is out with recurring shoulder inflammation and is eligible to return July 18. JP Sears was recalled to replace Marinaccio. Prior to his injury, Marinaccio pitched 14.1 consecutive scoreless innings and allowed only one hit since May 21. Michael Wacha and Keegan Thompson are two SPs that are less than 55% rostered that would be upgrades. Wacha is currently on the 15 day-IL and will very possibly be available even after he returns.
Ron Marinaccio has now thrown 15.1 scoreless innings in a row since he was called up from Triple-A on May 21.

Marinaccio has faced 60 batters in that span and allowed one hit.

— Max Goodman (@MaxTGoodman) July 2, 2022
Toronto Blue Jays
Yusei Kikuchi (SP): Kikuchi is out with a strained neck and is eligible to return July 21. Thomas Hatch and Max Castillo have been filling in for Kikuchi, who has been inconsistent this season.  The People are very into Max Castillo.
Max Castillo reminds me a lot of Taijuan Walker.

— VOT6 (@ViewsOnThe6) July 8, 2022
AL West
Los Angeles Angels
Michael Lorenzen (SP): Lorenzen adds his name to a list of injured Angels with a strained shoulder. He is eligible to return July 18. Jose Marte was recalled to replace Lorenzen.
Angels' Bullpen?
Andrew Wantz IP 1.0 1H 0R 0ER 1BB 0K 0HR (25P/14S)
Jose Marte IP 1.2 0H 0R 0ER 2BB 2K 0HR (29P/16S)
Elvis Peguero IP 0.1 0H 0R 0ER 0BB 0K 0HR (3P/3S)
Aaron Loup IP 1.0 1H 0R 0ER 0BB 1K 0HR (20P/12S)#LAAvsBAL #GoHalos #LetsGoAngels

— Anaheim Sports (@AnaheimSports1) July 8, 2022
National League Injuries
NL Central
Chicago Cubs
Kyle Hendricks (SP): Hendricks is out with a strained shoulder until at least July 21. Hendricks does not need surgery, but he may be out for at least a month. Anderson Espinoza was recalled to replace Hendricks.
Alec Mills (SP): Mills is out with a strained lower back. He is eligible to return on July 18. Mark Leiter Jr. replaced Mills. Mills joined Hendricks, Wade Miley, Marcus Stroman, and Drew Smyly on the IL. Luckily, Stroman and Smyly should begin rehab soon.
Alec Mills left tonight's game with an apparent injury, after throwing 7 pitches in the first inning pic.twitter.com/Dx4uS5wqtx

— FOX Sports: MLB (@MLBONFOX) July 2, 2022
Cincinnati Reds
Luis Cessa (RP): Cessa experienced abdominal discomfort. Cessa has a history of oblique strains, but this particular injury has been reported as a back strain. He is eligible to return July 23. He joins a long list of Reds relievers on the IL (see below). The primary relief pitching depth spots belong to Joel Kuhnel, Jeff Hoffman, and Ross Detwiler.
Luis Cessa just left the game with an injury. Here are the other Reds relievers on the IL.

-Alexis Diaz
-Tony Santillan
-Lucas Sims
-Art Warren
-Tejay Antone
-Justin Wilson
-Vladimir Gutierrez
-Daniel Duarte

Plus three starters in Tyler Mahle, Justin Dunn and Connor Overton.

— Charlie Goldsmith (@CharlieG__) July 7, 2022
Aramis Garcia (C): Garcia is out with finger discomfort, acquired from mishandling a change-up by Luis Cessa, until July 18. Mark Kolozsvary will be recalled to replace Garcia, who has been replacing Stephenson. Stephenson is expected to return in the near future.
Art Warren (RP): Warren, another sleeper RP, is out with a strained right flexor pronator strain in his forearm until at least July 18. As that is a pretty scary injury, keep an eye on Warren if you have him on your roster and consider a Plan B (or C or D). I have mentioned a few lower rostered RPs above in the article, and I would definitely recommend looking outside of the Reds organization for replacements.
Tyler Mahle (SP): M-AHHHHHH!-le is out again with a strained shoulder. He is eligible to return on July 18.
Lucas Sims (RP): Sadly, Lucas Sims will be out for the 2022 season to have back surgery to repair a bulging disc.
Reds reliever Lucas Sims underwent microdiscectomy surgery for the bulging disc in his back yesterday. He's out for the rest of the 2022 season.

— Bobby Nightengale (@nightengalejr) July 9, 2022
Milwaukee Brewers
Tyrone Taylor (OF): Tyrone Taylor was placed on the retroactive IL for a concussion and is eligible to return July 9. Jace Peterson will place in the outfield for now. The good news for Brewers fans is that Pedro Severino is back.
C Pedro Severino reinstated from the restricted list.

OF Tyrone Taylor placed on the 7-day concussion injured list, retroactive to July 2. pic.twitter.com/h1qL1VHeZ2
NL East
Washington Nationals
Reed Garrett (RP): Reed is out with right biceps inflammation to clear a spot of Joan Adon. Garrett is eligible to return on July 21.
Joan Adon was once again the losing pitcher this afternoon, dropping his record this season to 1-12. That is currently tied for the 4th-worst record by a pitcher (min. 10 decisions) before the All-Star Break since 1990. pic.twitter.com/6QN3IzsMoB

— ESPN Stats & Info (@ESPNStatsInfo) July 7, 2022
Jackson Tetreault (SP): Th rookie Tetreault is out with a stress fracture (shoulder) until at least July 18 (but likely much longer). Adon will be filling the void Tetreault has left as well.
NL West
Arizona Diamondbacks
Ian Kennedy (RP): Kennedy is out with a strained calf. He is eligible to return on July 19. The Diamondbacks recalled Kenyan Middleton to replace Kennedy.
Colorado Rockies
Antonio Senzatela (SP): Senzatela is back on the IL with shoulder inflammation. Luckily, he could return before the All-Star break. Ryan Feltner has been playing in Senzatela's spot.
#Rockies RHP Antonio Senzatela (right shoulder inflammation) threw a bullpen yesterday and tells me he feels healthy. Manager Bud Black says if all is OK after his bullpen tomorrow, he'll make a rehab start Tuesday for @ABQTopes. Return before All-Star break is possible.

— Thomas Harding (@harding_at_mlb) July 8, 2022
Los Angeles Dodgers
Chris Taylor (OF/INF): Taylor is out with a fractured foot and is not eligible to return until July 15 (but we know it will be longer). Dodgers prospect Miguel Vargas could finally get his time in the Big Show with Taylor's exit.
Chris Taylor appeared to foul a ball off that left foot in his last at-bat, back in the third inning. pic.twitter.com/nocYMki3wC

— Fabian Ardaya (@FabianArdaya) July 3, 2022
 San Francisco Giants
José Álvarez (RP): Álvarez is out with elbow inflammation and is not eligible to return until July 20. Zack Littell was recalled to support the Giants troubled bullpen, which includes a struggling Logan Webb.
Evan Longoria (3B): Longoria has returned to the IL with a strained oblique. He was out for more than a month at the beginning of the season to have a ligament in his finger surgically repaired. He is eligible to return on July 16. Joey Bart has taken Longoria's spot, but it appears David Villar is also playing 3B at times. The Giants are being, how should I put this, avant garde in some of their lineup decisions as their depth dwindles.
Lineup change….

Ruf is now at DH and Mercedes is in LF. No reason given for the change.

Austin Slater – CF
Wilmer Flores – 1B
Yermin Mercedes – LF
Darin Ruf – DH
Thairo Estrada – 2B
Brandon Crawford – SS
David Villar – 3B
Joey Bart – C
LaMonte Wade Jr. – RF
Sam Long – P

— Maria I. Guardado (@mi_guardado) July 9, 2022
Anthony DeSclafani (SP): DeScalfani is out for the rest of the season to have ankle surgery. Jason Vosler (INF) was promoted to replace DeScalfani.
Curt Casali (C): Casali is out with a strained oblique. He is eligible to return on July 15. Austin Wynns and maybe even Yermín Mercedes (heavens) can serve as potential backups to Joey Bart or whoever the Giants are going to play at catcher right now.
Thairo Estrada (INF/OF): Estrada went on the COVID-19 but is back in action now.
That's it for this week's doom and gloom reporter! If you are still looking for coverage, remember to use the Razzball Player Rater for research.
---
It is only about a week and a half until the All-Star Break! Please tell me how your teams are doing. Any big changes planned? Share in the comments or over on Twitter: @keelin_12ft.