So after back to back weeks of discussing two of the more trendsetting genres in Hip-Hop and Grunge.  I have gone off the reservation and devoted the tiers and peripheral discussion to one of my favorites groups of all-time, Philly hitmakers Daryl Hall and John Oates.  In other words, I'm trying very hard to not exceed 12 comments.  Hey, it's just like my weekday job on the soccer site!  Then again maybe you too enjoy hitting the freeway with the top down in your Sebring convertible and the cool sounds of the dynamic duo pumping through your speakers.  Good God, someone get me a peach flavored mystic.  I'm going to need to hydrate for all the cougars who just swooned after reading that description.  Not for nothing, but there is no better way to serenade a cougar then to pull up in a low power american convertible, top down, with Sara Smile on the stereo.  I be collecting spanx for days kid.  All I'm saying is watch your Mom around me, true player for real, ask my dog Smokey.  Or you could ask your mom…. This is all nonsense and besides the point.  We're here dearly beloved to discuss the double-dipping masters of blue eyed soul, mixed in with some two start pitchers right?  Well bad news…the two start pitching options this week are sort of limited after the first 8 or so arms.  Yay Mike Fiers!  Seriously Fiers is so meta.  Because I typically want to yell FIRE! upon glancing at my ratios after each of his starts.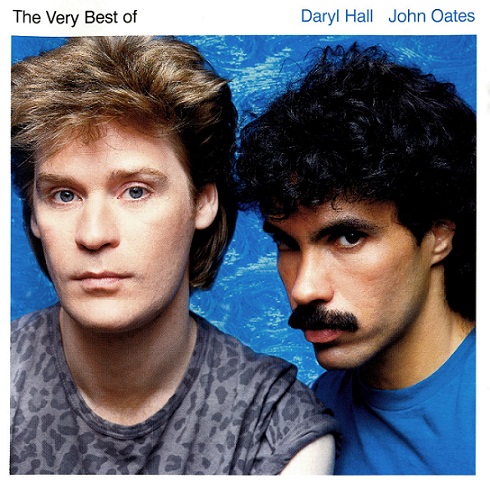 Maneaters (Aces) – Ummm have you heard Maneaters? It's pretty much the greatest song ever written. It has everything, a great bass-line, sexy saxophone, an excellent segue of oooooohhhhhs, and most of all a chorus you can yell at top of your lungs when you're FUBAR. Starting us off in this tier is everyone's favorite Met, Matt Harvey. The Dark Knight has been his usual dirrrty self punching out batters at a 9 per clip and boosting your ratios with an ERA in the low 2's along with a WHIP in the sub 1 atmosphere. He gets a home date with the Cards, and a road start vs. the Pirates….. Coming up next is everyone's favorite underachiever Chris Sale. Tuesday's start vs the Brewers showed improvement, but then again the Brew-Crew has the third worst wOBA vs. lefties. Sale also allowed another homer, meaning he's now allowed 4 long balls in 6 starts. He faces the Indians at home, who are middle of the road against southpaws, and his nemesis of a few weeks back, the Minnesota Twins. The Twinkies are an intriguing matchup. They put up a 9 spot on him back on April 30th and actually have the ninth highest wOBA against lefites. Then again how much did the 9 spot off Sale boost that number? My very verbose data/fact dump aside, Sale has been good at home this year and I think he rebounds….. Next up is Sonny Gray and his silly 1.61 ERA. BTW can we call him the oxymoron? I mean his name sort of is one no? You know because Sonny means happy and Gray is melancholy….okay I'll stop. Gray gets the Astros who love the K's and the Rays who can't really hit…… Rounding out this tier is Mr. 18 K's himself, live and direct all the way from Cleveland for your dining and dancing pleasure, put your hands together for Corey Kluber!!! Kluber looked amazing on Wednesday and by amazing I mean he wasn't leaving his slider all up in the zone and stuff, you know because people hit that. He was throwing them in the dirty dirt and getting the Cards to chase. Klubes was placing his two-seamer high and away. Corey's got his uzi back, be scared, be very scared. This week will be a test though with the White Sox and Reds on the docket. Then again the White Sox aren't nearly as scary as they look on paper…… There's a chance Johnny Cueto is two-start but someone would have to get skipped for that to be the case. If he is indeed going to go twice then he's the top option above Harvey.
Matt Harvey, NYM: (vs. STL, @PIT); Chris Sale, CWS: (vs. CLE, vs. MIN); Sonny Gray, OAK: (@HOU, @TB); Corey Kluber, CLE: (@CWS, vs. CIN)
You Make My Dreams Come True (Good Starts) – Pretty easy, this is a tier full of handsome studs that will make your dreams come true in all formats this week. Admittedly this tier is much smaller than it usually is, but as I said, it's a rough week for the double-dippers. My favorite of the bunch is Michael Wacha. The Cardinals ace isn't going to blow anyone away, literally and figuratively, with his K rate this year. It sits at a very pedestrian 5.36, but his ratios are good (2.06 ERA, 1.08 WHIP), and he's keeping the ball in the park (.62 HR/9). His opponents this week are the Mets at Citi and cross-arch rivals the Royals at Kauffman. Both of these parks should play well to his skill set. He does a good job of mixing it up and keeping hitters off balance with his mix of four seam, cutter, curveball, change….. Ranking Jason Hammel number two might turn a few heads and induce wrinkled brows, but the numbers tell me I'm right. Then again I did chose Hall and Oates as my theme so it's apropos. The Cubs righty has been good this season and he gets some solid matchups @ San Diego, and @ Arizona. He's allowed 6 runs in his last four starts has gone 8 innings twice in that span, 7 once, and 6 once. Hammel also has a K/9 of 7.96 and a BB/9 of 1.17. His BABIP isn't suspect at .273, and his LOB% is pretty normal at 76.2%. Of course an easier way to do this would be to point at his ERA/FIP/xFIP line of 3.11/3.35/3.36. I never take the easy way though….James Shields is an enigma wrapped in a riddle this year. He's striking out batters a significantly higher clip than he has previously in his career at 11.92/9, but his other ratios aren't great, and he has an odd ERA/FIP/xFIP line of 3.91/4.83/2.99. It's probably all the home runs…..HE'S ALLOWING AT PETCO….See weird! He has 5 homers in 3 home starts and 25% HR/FB overall. I'm guessing the K's go down and the ratios normalize to his career norms. He gets the swing happy but dangerous Cubs at Petco, and the Dodgers at the empty stadium. Oops that's only after the 6th inning…..Cole Hamels is righting the ship but his first start is at Coors. Beware!…Anibal Sanchez doesn't pitch against the Twins this week. That's bad news for him. In 21 2/3rds innings against the Twinkies he's allowed 4 ERs, in the other 29 he's allowed 23. So who knows what shows up against the Brewers and Astros. My guess is the Brewers start is great and his turn against the Astros looks like this, 4 earned, 7 K's…..John Lackey face!!!!
Michael Wacha, STL: (@NYM, @KC); Jason Hammel, CHC: (@SD, @ARI), James Shields, SD: (vs. CHC, @LAD); Cole Hamels, PHI: (@COL, @WAS); Anibal Sanchez, DET: (vs. MIL, vs. HOU); John Lackey, STL: (@NYM, @KC)
Your Kiss Is On My List (Solid Starts) – Okay so I don't want to kiss all of these starters, but I can't say the thought of them gracing my H2H and points league rosters is totally repulsive. Are they among the best things in life as Daryl Hall sings? No sire Bob or Oates or whatever name makes the most sense. They all have upside in both starts and will probably be rolled out by a majority of you. First up is one of my current favorite pitchers, the South-sider's Jose Quintana. Quintana's overall numbers are tainted by two rough starts early in the season, one vs the Royals on April 8th where he allowed 5 earned, and the other at the Tigers on April 19th where he was shelled for 9 runs in 4 innings. In the other 5 starts he sports an ERA of 1.68 over 32 frames. He draws home starts vs Cleveland and the Twins. As mentioned earlier the Twins have a good track record vs lefties this season but Quintana shut them down when he faced them earlier this month….Our first potential streaming option is up next in Carlos Frias.  I like what the Dodgers righty has shown thus far, albeit in a very limited sample size. Over his three starts Frias is yet to allow more than three runs while putting up a very high groundball rate (62.5%). His K/9 and BB/9 numbers are good (7.71 K/9, 1.65 BB/9), and he's keeping the ball in the yard. Nothing screams regression in his peripherals (.306 BABIP, 75.3% LOB, 2.95/3.10 FIP/xFIP). He also draws two starts in pitchers parks vs lineups that don't scare me (@SF & vs. SD). He's a player to target….Next up is a player not getting nearly the love he deserves from other 'Perts in Trevor Bauer. This guy is a 24 year old former top prospect with a sub-4 ERA. He had a couple of bad turns against Toronto and then Minny (during their hot streak a few weeks back). He's steadily cut down on the walks since his first two outings of the season, and has double digit K potential each time he takes the ball, as exhibited by his start on Thursday. His K/9 sits at 9.5 even if his BB/9 is gross. He draws the same matchups as the aforementioned Kluber, hopefully Corey breaks 'em in again for Trev….Jon Niese is nosing around in areas of usefulness he need not entertain. That was my obligatory Neise-Nose joke. Grey pays us .36 cents each time we make a Neise-nose pun. Hey I could feed one of kids for months in the Sudan on that kind of coin. Ralph ramblings aside, Niese has a completely unsustainable ERA of 2.49, look at his WHIP of 1.38 and FIP/xFIP of 4.13/3.89. His K/9 is junk (5.61), but he induces groundballs at a good rate (57.1%), and he draws two clubs that struggle against southpaws in St. Louis and Pittsburgh. So Niese is worth rolling out with confidence this week….Drew Pomeranz might be a good buy low candidate, of course that's assuming he's not on waivers. He hasn't pitched nearly as bad as his numbers suggest. The number that stands on the most is 54.3%, that's his LOB%. Maybe he has issues pitching from the stretch, or maybe he's unlucky so far. He looked pretty good last time out against the Red Sox, but they're caca against lefties. Starts at Houston and at Tam-Pah look solid enough for me to take a flier on him.
Jose Quintana, CWS: (vs. CLE, vs. MIN); Carlos Frias, LAD: (@SF, vs. SD); Trevor Bauer, CLE: (@CWS, vs. CIN); Jon Niese, NYM: (vs. STL, @PIT); Drew Pomeranz, OAK: (@HOU, @TB)
One on One (One Good/One Bad) – A little one on one, do you want to play? Of course it's not of the sexual variety a la Mr. Hall but still one good/one bad is a fun little game we play here in Casa Del Dos Comienzos. I'm sure my spanish is off, but forgive me. Texting J-FOH for the proper translation seemed a bit insensitive. Or was that last remark insensitive? I don't know I snoozed through sensitivity training in the Razzball orientation. Strangely it was taught by Tehol, he wasn't wearing pants at the time. There's a ton of good arms in this tier this week, actually there's just a ton of arms, twelve to be exact. Problem is they all face at least one scary offense (DET, TOR, BAL, NYY), or they're in Colorado for a start. There's also a handful of them I don't trust in Rubby De La Rosa, Anthony DeSclafani, Mike Foltynewicz, and Nate Karns. As always the good starts are highlighted in green and the bad in red. To put it in drivers ed jargon green means go, red means stop.
Dan Haren, MIA: (vs. ARI, vs. BAL); Jimmy Nelson, MIL: (@DET, @ATL); Mike Fiers, MIL: (@DET, @ATL); Rubby De La Rosa, ARI: (@MIA, vs. CHC); Nate Karns, TB: (@ATL, vs. OAK); Tim Lincecum, SF: (vs. LAD, @COL); Hector Santiago, LAA: (@TOR, @BOS); Aaron Harang, PHI: (@COL, @WAS); Anthony DeSclafani, CIN: (@KC, @CLE); C.J. Wilson, LAA: (@TOR, @BOS); Yovani Gallardo, TEX: (@BOS, @NYY); Mike Foltynewicz, ATL: (vs. TB, vs. MIL)
I Can't Go For That (Stay Away) – No can do….I can go for being twice as nice, I can go for just repeating the same old lines, use the body, now you want my soul, Ooh forget about it, say no go….
Drew Hutchison, TOR: (vs. LAA, vs. SEA); Chris Tillman, BAL: (vs. SEA, @MIA); Taijuan Walker, SEA: (@BAL, @TOR); Tim Hudson, SF: (vs. LAD, @COL); Kyle Lobstein, DET: (vs. MIL, vs. HOU); Aaron Sanchez, TOR: (vs. LAA, vs. SEA); Jeremy Hellickson, ARI: (@MIA, vs. CHC); Wade Miley, BOS: (vs. TEX, vs. LAA); Roberto Hernandez, HOU: (vs. OAK, @DET); Roenis Elias, SEA: (@BAL, @TOR); Eddie Butler, COL: (vs. PHI, vs. SF); Brett Oberholtzer, HOU: (vs. OAK, @DET)
Remember these starters are subject to change. If anyone was missed or gets pushed back/moved up drop me a line in the comments and I'll Rank 'Em.
Follow me on twitter @ralphlifshitzbb.