It's the 4th of July everybody and life is good. You're probably spending your day with loved ones grilling, drinking, swimming, and reminding yourself why you hate your cousin Gary. Pretentious prick! Do I really care that you do Andrew W.K's taxes? Do we always have to listen to "Let's Get The Party Started" at every July 4th pool party? Oh BTW your wife Cheri propositions me every time we're alone. What can I say she wants the Lifshitz naknik. Enough about me I mean you, yes you. This in no way bears any resemblance to my life. I don't even have a cousin Gary! In fact if you're here reading this then you probably have no friends or family and more than likely own cats or have dead bodies in your basement. It's cool I'm not going to say anything. So I know the question on everyone's mind "Ralph you're rambling what's the theme this week?" Well it's the 4th of July. So that's my theme, 4th of July's of Lifshitz past. So each tier will include an offbeat story about my Independence Day misadventures. No these misadventures will not feature Will Smith, Bill Pullman, or aliens. Or will they? Week 14 Two Start Pitchers are upon us….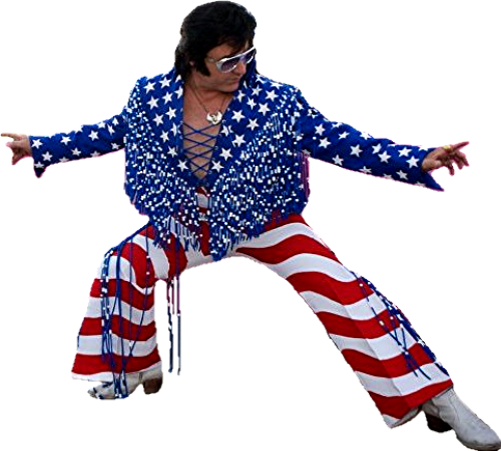 Plymouth 1999 (Aces) – I'm not sure if you're aware of this but I grew up in the south shore of Massachusetts a few miles from Plymouth. You know the town that invented America, NBD. My friends and I were 17 and some member of the crew had the brilliant idea of taking acid and heading over to the July 4th celebration downtown. My bro Chris lived about 3 miles from downtown and had the kind of parents that, how do I say this, got piss drunk and passed out on the couch every night. So Chris, myself, and a handful of other guys dropped at about 4 pm and trudged downtown. I don't remember a ton about this day but I do remember that I had rolled about 8 philly blunts with herb I stole from my Dad and chain smoked Marlboro reds. I'm told that I also made out with a blonde woman in her mid-30's and started a fight with a group of bikers. Those two incidents could have been connected but no one is quite sure. Either way we all peaked during the fireworks (mind blown!) and that my friends is 4th of July magic. Yes that is a very real thing. Oh yeah baseball! You're starting all of these guys and you're not thinking twice about it.
Dallas Keuchel, (@CLE, @TB); Jake Arrieta, (vs. STL, vs. CWS); Johnny Cueto, (@WAS, @MIA); Corey Kluber, (vs. HOU, vs. OAK); Carlos Carrasco, (vs. HOU, vs. OAK)
NYC 2001 (Must Start) – For some reason I always take hallucinogens on July 4th. This time it was ecstasy in New York with my then girlfriend. She was Polish and very naughty. A lethal combo indeed. These pitchers also have a lethal combo of being good and having good matchups…. It's been an up and down year for Jon Letser. He's had his hot months (May), cold months (April), and his inconsistent months (June). What will July bring? It should start off pretty good this week as he faces the Cards and White Sox. His last start vs the Busch boys was pretty good as he went 7 allowing one and punching out 6. The White Sox start is especially favorable because they're the worst offense in the league vs LHP…. The last time Francisco Liriano faced the Padres he struck out 11 in 6 innings. The Friars head to the steel city this week to face the Bucs. His second start is vs the Cardinals who struggle vs LHP, ranking 24th in wOBA vs southpaws…. At age 38 A.J. Burnett is as good as he's ever been. Seriously, through 105 innings this year he has a 2.05 ERA with 7.69 K/9. Sure the K's were higher in years past but so were the homers and the walks, I'll take that trade. Start him against the Padres and Cards…. The Muppet known as John Lackey has been damn consistent all season. I'm so happy the Red Sox traded him for the shell of Allen Craig! (Lower case yay!) He draws starts at the Cubs and Pirates, two clubs he's had solid results against this season…. Good god Taijuan Walker has morphed into a must start. He draws a tough start vs Detroit and a middle of the road matchup against the Angels at Safeco. In 7 starts since May 29th Walker has a 1.68 ERA, a 2.63 FIP, a K/9 of 9.50, and a Bb/9 of .56. That's Gangsta!…. There are very few pitchers more matchup dependent than Chris Heston. If he gets weak opponents at home you start him, simple as that. He faces the Mets, the team he no-hit, early in the week and then finishes off with the lowly Phillies. Must start material lads…. I'm crazy skeptical of Yovani Gallardo's recent run of success, but it's tough to ignore. Yoga's .68 ERA since May 24th is immaculate but his 3.60 xFIP tells me he hasn't been nearly that good. Still you start him this week vs the D-Backs and Padres…. I'd for sure start Brett Anderson vs the Phillies and Brewers. He's been a nice under the radar comeback story so far. In the last two starts the K's have started to show up, the ratio help has been there all year…. Jaime Garcia is questionable for his start against the Cubs on Tuesday. He has a mild groin strain. Word of advice Jaime stay away from those jersey chasers.
Jon Lester, (vs. STL, vs. CWS); Francisco Liriano, (vs. SD, vs. STL); A.J. Burnett, (vs. SD, vs. STL); John Lackey, (@CHC, @PIT); Taijuan Walker, (vs. DET, vs. LAA); Chris Heston, (vs. NYM, vs. PHI); Yovani Gallardo, (vs. ARI, vs. SD); Brett Anderson, (vs. PHI, vs. MIL); Jaime Garcia, (@CHC, @PIT)
Demolition Derby Seekonk Speedway 2000 (Why Can't I Sit You) – Who would have thought that getting piss drunk at a demolition derby would turn out badly? Well it did, I drank a bottle of Hennessy and puked all over my buddies Mercury Sable. Sorry dude!… You have balls if you start James Shields away from Petco his ERA is a cool 5.50 on the road. Yeah that's not awful. You should totally not sit him. Wait is my sarcasm font broken?…. Ray Searage's fairy dust is wearing off on Edinson Volquez. You should probably sit him…. I'm one of the few who hasn't given up on Phil Hughes yet. With that said, his starts are against the O's and Tigers I'd avoid him…. Dan Haren has been a nice surprise in his age 34 season. The best way to describe his numbers are consistent. He's not going to win you a league but he's going to help to stabilize your ratios. Well maybe not this here in the big one-four, he faces the Red Sox and Reds. That's enough to convince me he's a sit this week.
James Shields, (@PIT, @TEX); Edinson Volquez, (vs. TB, vs. TOR); Dan Haren, (@BOS, vs. CIN); Alfredo Simon, (@SEA, @MIN); Doug Fister, (vs. CIN, @BAL)
Plymouth 1998 (One Good Start/ One Bad Start) – This was the first 4th I spent with Chris in Plymouth. This time we didn't take any hallucinogens instead he set me up on a blind date with his girlfriend's best friend. Problem was she didn't like white guys or smoking weed. She eventually left and we had weed. See not all bad!
Jose Quintana, (vs. TOR, @CHC); Chris Young, (vs. TB, vs. TOR); Mark Buehrle, (@CWS, @KC); Jesse Hahn, (@NYY, @CLE); Wei-Yin Chen, (@MIN, vs. WAS); Andrew Heaney, (@COL, @SEA); Carlos Rodon, (vs. TOR, @CHC); Vincent Velasquez, (@CLE, @TB); Matt Wisler, (@MIL, @COL); Anthony DeSclafani, (@WAS, @MIA); Roenis Elias, (vs. DET, vs. LAA)
Cape Cod 1988 (Avoid These Starts) – I had the chicken pox on vacation. It sucked, and so do these guys!
Nathan Eovaldi, (vs. OAK, @BOS); Alex Colome, (@KC, vs. HOU); Chad Bettis, (vs. LAA, vs. ATL); Kyle Lohse, (vs. ATL, @LAD); Carlos Frias, (vs. PHI, vs. MIL); Kyle Ryan, (@SEA, @MIN); Sean O'Sullivan, (@LAD, @SF); Chad Billingsley, (@LAD, @SF)
As always these starters are subject to change due to being moved up, moved back, rain, snow, sleet, erections that last longer than 4 hours, fireworks mishaps, gingivitis, and hot air balloon accidents.