It's not easy writing a post about a hitter that went bingo-bango on your pitcher three times. Why the hell was Trevor Bauer in the game for 119 pitches?  Did Bauer invite Tito Francona to his house for one of his baseball player meet-and-greets and serve him coconut water? Cause if he did that, then hell hath no fury like someone served coconut water.  "Is this sweet…perspiration?"  That's me drinking coconut water.  Trevor Bauer (8 IP, 5 ER, 8 baserunners, 7 Ks, ERA at 3.93) has the Twitter handle BauerOutage and, gotta be honest, it's meaning something that he's not intending this season.  It's like 1977 in New York City power outage and Son of Sam is talking to his dog about what a mess my fantasy pitching is, due to Bauer.  Any hoo!  Max Kepler went to-the-window-to-the-wall three times yesterday (4-for-4, 4 RBIs, hitting .266) with his 13th, 14th, and 15th homer, and is doing what I always dreamt of, only I was dreaming about it in 2017. See, I'm accurate about everything, except years.  Right now, on our Player Rater, Kepler is around the 25th best outfielder.  However, before his home run yesterday, he was hitless for close to a week, so it shows you his hot and cold natural.  Right now, it's Max Power: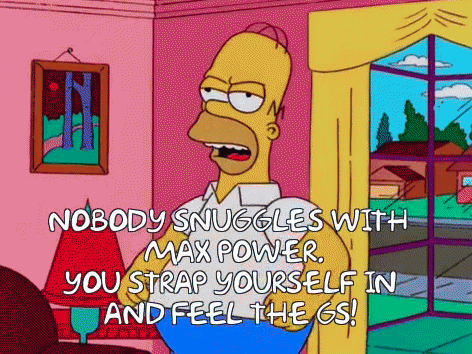 Anyway, here's what else I saw yesterday in fantasy baseball:
Taylor Rogers – 2 IP, 1 ER, 3 Ks, ERA at 2.25 and the save.  Glad he got the save, but Rocco Baldelli is beating the crap out of his bullpen.  Who hurt you, Rocco? Actually, don't answer that, it'll take too long.
Roberto Perez – 1-for-2, 2 RBIs and his 10th homer, hitting .227.  You would've been better off drafting Roberto Perez 5th overall instead of Jose Ramirez.
Dallas Keuchel – Signed with the Braves, which is a helluva lot better for a barber's floor somewhere in the Bronx.  Reaching underneath couch with dustbin, "Damn, this beard got all over the place," falling to the floor, "I give up."  That is the sad tale of The Barber of Sevilempire.  May that barber always keep his trim near him.  So, Dallas to the Braves, meh. I never liked Keuchel, even when he was good, because it came with bleh Ks.  There was one year in there when he won the Cy Young when he was crazy valuable, but it's been two fairly mediocre years since. If Dallas Keuchel signed in January, he wouldn't even be news. The NL could help him but it's no guarantee. Hello, Kevin Gausman (and likely goodbye Gausman once Keuchel is ready). Facing the Nats or Phils is that much easier than, say, the Indians or Orioles? Detroit's bad, but so are the Giants. All right, you get the drift. I haven't even mentioned how long does it take him to get up to speed? I'm not interested in him. Realistically, he's around a 3.75 ERA guy with 7.5 K/9.  Shruggy the emoji shrugs.
Mike Foltynewicz – 6 IP, 3 ER, 7 baserunners, 5 Ks, ERA at 5.89.  Can't wait until around October when the Braves announce that Faultysandalsresortwitz needs surgery on his loose bodies in his elbow or something equally illuminating why he looks so mediocre.
Colin Moran – 1-for-3, 2 RBIs and his 8th homer, and 2nd homer in as many games.  You best know he's going to be in this afternoon's Buy column, but you don't need to wait for that.
Gregory Polanco – 1-for-4 and his 6th homer, hitting .260, and had two steals the game before.  Brocktune has been moved down to the six hole, which is aight with me, I mean, according to me who doesn't own him, but it is encouraging how Bryan Reynolds (2-for-4, 1 run, hitting .346) has been moved up to the two-hole. He'll be in this afternoon's Buy column, too.  Bry-Rey not Bro-tu.
Chris Archer – 6 IP, 1 ER, 8 baserunners, 6 Ks, ERA at 5.20.  Archer reminds me of this week's The Amazing Race. The Afghanimals are lucky their archery skills are better than their map skills, amiright?!  Oh, I'm the only one that's watched The Amazing Race in 12 years?  Okay, cool.  As for Archer, meh.
Jose Leclerc – Rangers manager, Steve Winwood, said Leclerc is getting close to taking over the 9th again, and ooh, ooh, higher love.  Winwood, then, of course, interjection, sent Shawn Kelley out there for the save yesterday.
Hunter Pence – 1-for-4 and his 12th homer, hitting .288.  The Gangly Manbird has risen from the ashes like a phoenix whose wings keep smacking its own head as it flaps.
D.J. Stewart – Hit the IL with a ankle sprain.  Apparently, he got hurt sitting on the bench.
Dwight Smith Jr. – Robbed Odor and ran head-first into a wall.  Robbed Rougned Odor; Robbed Odor isn't an Odor brother.  That's Rougned too.  Don't ask!  Any hoo!  Smith has a concussion and will be out for a bit.
Trey Mancini – 3-for-4 and his 13th homer.  If I drafted Mancini and Kepler everywhere this year instead of years past, imagine how happy I'd be? Sorry, was practicing for when I meet with my therapist.
Fernando Tatis Jr. – 1-for-2, 1 run as he returned from the IL.  I've been faithfully hoping for this day for longer than I thought it would take.  Guess you could say I was a praying Tatis.
Hunter Renfroe – 1-for-3, 2 RBIs and his 18th homer, hitting .250. No one wants to own him, and he quietly hits homers. Renfroe is like the outfielder version of C.J. Cron. I will call him, L.F. Cron.
Joey Lucchesi – 5 IP, 4 ER, 7 baserunners, 5 Ks, ERA at 4.21 vs. Patrick Corbin – 5 IP, 3 ER, 10 baserunners (5 BBs), 6 Ks, ERA at 3.59.  I mean, Jesus Effin' Christmas.  Every stadium needs a humidor!  I open my fantasy page to look at my pitching with hands over my eyes, then slowly crack a hole between my fingers, sigh and close the page.
Mike Trout – 1-for-4, 2 RBIs and his 16th homer, hitting .293.  I gotta admit after owning Trout for the 1st time, I feel kinda the Larry David "meh" face.  I mean, he's good.  Have I seen better?  Hands out, palms up, sorta, yeah.  Okay, I'm partially saying this to try to spur him on to be better than Yelich or Bellinger.
Tyler Skaggs – 4 IP, 5 ER, ERA at 4.97.  Skaggs really needs an Opener.  *thinks about it*  And a Middler.  *thinks more*  And a closer.
Stephen Piscotty – 2-for-4, 2 runs, 2 RBIs and his 8th homer, hitting .265.  I thought he retired.  How could I make that mistake?  Piscotty doesn't know! Piscotty doesn't know!
Khris Davis – 2-for-5, 1 run, 1 RBI, hitting .247.  Death, taxes, Khris Davis hitting .247.
J.A. Happ – 7 IP, 1 ER, 4 baserunners, 4 Ks, ERA at 4.48.  I'll take it.  It's better than J.A.'s Crapp or Just Awful Happ, but it was against a bottom three team in the majors that seems to think Eric Sogard should be their leadoff hitter.  His 5th home run aside, obviously.
Aaron Hicks – 2-for-5, 3 RBIs and his 3rd homer, and his 2nd homer in three games, and is finally starting to look comfortable at the plate.  Still worry about what happens when Aaron Judge returns and, Lord hear my prayer, Giancarlo, but for now Hicks is playing and getting hot.
Gio Urshela – 1-for-4 and his 4th homer.  Supposedly, Didi is returning today.  Gleyber is out for a few days with an injury, but, once he returns, the Yankees are going to get crowded very fast. Urshela sounds like the noise of something disappearing in the wind, and it might just be.
Travis d'Arnaud – 2-for-3, 4 RBIs and his 1st and 2nd homer.  Old friend sighting!  Now we just need something from Uncle Festeraco.
Willy Adames – 2-for-5 and his 6th homer, hitting .256, and 2nd homer in the last three games.  Hot schmotato alert!
Matt Barnes – 1 IP, 1 ER, ERA at 3.28, as he secured his 4th save, and 2nd save since May 7th.  Um, guys and five girl readers, not to get all calendar on ya, but that's a month.
Mookie Betts – 1-for-3, 2 RBIs and his 10th homer, hitting .271.  He's been around the 40th best player on the Player Rater, similar to that of Whit Merrifield and Brad Hand, for some apples to oranges.
Jorge Soler – 2-for-5, 2 RBIs and his 16th homer, hitting .239.  Kinda surprising his average is as low as it is because it feels like I mention him every day.  Kinda like my own personal Groundhog's Day and Soler's causing some shade on his average.
Cheslor Cuthbert – 2-for-5 and his 3rd homer in six games since he was promoted.  He won't be in this afternoon's Buy column, but he's obviously a hot schmotato, and Cuthbert is just The Boy Next Door.
Alex Gordon – 3-for-5, 2 runs and his 10th homer, hitting .284.  Since I was just looking at the Player Rater for Betts, Alex Gordon has been a bit better than Bryce Harper.  Haha…*rams head into wall*
Jack Mayfield – 1-for-4 and his 1st homer, hitting .074.  Mayfield with the Superfly!
Robinson Chirinos – 1-for-3, 3 runs, 2 RBIs and his 10th homer.  Has he Uh-Oh Chirinos'd every day this week?  That seems good.  By the way, you hear about the race between Santa and Easter Bunny?  Santa won by a Chirinos.  Take it, Highlights!  It's yours!
Tyler White – 3-for-6, hitting .220.  This was White's first 3-hit game of the year.  See that, he just needs more 14 inning games!
Alex Bregman – 3-for-6, and his 18th homer, hitting .281.  Don't think enough has been made of how much people were fading Bregman in the preseason, due to his elbow.  Something that was bothering him since 2016.  Ya know, even during his huge 2018.  That's what "since" means.  C'mon, use some common since!
Anthony DeSclafani – 5 IP, 1 ER, 7 baserunners, 7 Ks, ERA at 4.70.  Sonavabench!  I bench him for his solid starts, then start him for his crap ones.  What do I have to do?! Robo voice, "We didn't get your message because you were either not speaking or it's a bad connection."
Jordan Hicks – 1 IP, 0 ER and his 12th save.  The Cards aren't ready to skedaddle da fudge away from Hicks, but John Gant (1 1/3 IP, 0 ER, ERA at 1.10) looks worth owning either way.  This has been your Up To The Minute Fantasy Minute with the Fantasy Master Lothario.
Paul DeJong – 1-for-4, 2 RBIs and his 9th homer. Colonel Mustard has been hitting near .190 in his last 100 at-bats with four homers.  Colonel Mustard in the bathroom with the toilet brush!
Caleb Smith – 5 IP, 4 ER, 8 baserunners, 2 Ks, ERA at 3.41.  Man, the Regression Fairies are finding pride this month in ripping the heart out of all my starters.
Mike Moustakas – 2-for-4 and his 17th and 18th homers.  Moistest of Moistasskisses!  Imagine he had ten working digits.
Christian Yelich – 3-for-4, 2 RBIs and a slam (23) and legs (13).  Yelich gets so many slam and legs he should open a 50's style diner-slash-internet cafe, Apps 'n Hashtags.  Kidding, that's my franchise business I'm pitching on Shark Tank, don't be stealing that shizz.
Freddy Peralta – 6 IP, 1 ER, 4 baserunners, 9 Ks, ERA at 5.11.  Dude, when your ERA is higher than Marcus Stroman's height, you need to throw, like, another four games before I'm picking you up, and preferably against teams other than the Marlins, even if they've been acting like the 1927 Marlins.
Austin Barnes – Activated with Will Smith sent down….down to Meeee-aye-meee!  Welcome to Meeee-aye-meee!  Oh, he was sent to Oklahoma. OK, ignore.
Amed Rosario – 1-for-3 and his 8th homer, and 2nd homer in as many games. He hit leadoff, but that's because Robinson Cano was out of the lineup, even though Cano should hit 8th. Not to go too far down the rabbit hole of real baseball, but how awesome would be if Mickey Callaway started batting Cano 8th? Why have any loyalty to Cano? He signed for some cash, has decided he doesn't want to play, looks like garbage in the box and keeps lamping but not good lamping like in A Christmas Story.  Cano is fra-jeel-lay!  Would make such a great statement to bat him 8th and Amed leadoff. Will, obviously, never happen.
Todd Frazier – 1-for-4, 2 RBIs and his 5th homer.  His home run would've been a pop-up in most Little League parks.  After his home run, Rob Manfred was spotted with a Mets cap low on his head as he ran out of Metco with a suitcase handcuffed to his arm.
Dominic Smith – 2-for-3 and his 4th homer, hitting .373 (in 67 ABs).  Dom Smith should be seeing a lot more at-bats, which is to say he'll likely be benched every other game as he has been.
Zack Wheeler – 7 IP, 3 ER, 4 baserunners, 6 Ks, ERA at 4.61.  Since I don't own Jason Vargas, I can't get a freakin' break against the Giants. Wheeler had a good WHIP.  WHIP-dee-doo, Random Italicized Voice!  Wow, you're hot.  Sorry.
Pablo Sandoval – 1-for-4, 2 runs and his 8th homer, hitting .285. He's out-slugging David Dahl.  I'll be right back. *submerges head into tub of ice water*
Brandon Belt – 1-for-4, 2 RBIs and his 9th homer.  Everywhere Sandoval goes, so does the Giants' Belt.  Thankfully!
Shaun Anderson – 6 IP, 3 ER, 9 baserunners, 3 Ks, ERA at 4.18.  Would've been too much to get this kind of effort from Beede on Wednesday.  Too much!  As for Anderson, the Streamonator doesn't love his next start, but I'd be okay with it.
Peter Lambert – 7 IP, 1 ER, 5 baserunners, 9 Ks, in his 1st start, which was presumably a spot start.  His 9 Ks in his debut broke a Rockies' record held by Jeff Francis, Jason Jennings and Shawn Chacon.  Damn, there's some names there.  Literally.  They are names.  Or in Shawn Chacon's case, it's his name and the picture of the GM who he tried to kill: