Well Razzfolks, I spoke too soon in last week's edition of Razzball Ambulance Chasers. In this edition, we are chock full of injuries. So, Grey cannot lay me off yet, right? RIGHT?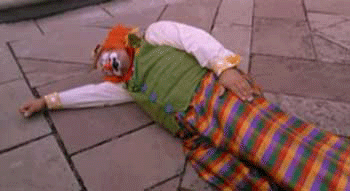 Last week, the Cincinnati Reds descent into madness continues as five Reds, including Joey Votto, hit the IL. Across the country, the Padres move three players to the 60 day IL (season-ending) to make room on their roster. Overall, injury moves were up from 17 last week to 38 this week.
There will be blood, folks.
Let's dive into the details.
American League Injuries
AL Central
Chicago White Sox
Michael Kopech (SP): Kopech is out with a strained knee. He is will be on the IL until around September 7. Kopech's replacement is Tanner Banks, who has had himself a nice little season so far. Edward Cabrera and George Kirby are two SPs who could still available in your league.
Tanner Banks's 4Ks. pic.twitter.com/OB0ZzK2XYd

— Rob Friedman (@PitchingNinja) April 10, 2022
Yasmani Grandal (C): Grandal is also out with a strained knee. Knee issues are recurring for Grandal, who had a second surgery on his right knee in the 2021 season. Grandal began his rehab assignment yesterday. Seby Zavala and Carlos Pérez will see more playing time in Grandal's absence. William Contreas, MJ Melendez, and Sean Murphy are some alternatives if you are ready to let go of Grandal.
Detroit Tigers
Jonathan Schoop (2B): Schoop is out with a sprained ankle. He is eligible to return on August 31, but Zack Short will fill in for Schoop in the interim. Luis Rengifo is a 2B option worth checking out if you are in need of a replacement for Schoop.
Correction: Luis Rengifo and Shohei Ohtani are the Angels' entire offense ? #GoHalos #SeaUsRise #Angels #Mariners #MLB pic.twitter.com/qgvcDt0KFp

— Brian Y (@byysports) August 17, 2022
Kansas City Royals
Josh Staumont (RP): Staumont has not had a difficult season that has culminated in some biceps tendinitis.  Staumont will likely be out until around September 8. Collin Snider and Anthony Misiewicz were recalled to replace Staumont and Greinke (more about that below). Kyle Finnegan is another option to fill Staumont or other RPs you have down and out.
Vinnie Pasquantino (1B): Pasquantino injured his shoulder in the second inning of a game against the White Sox. Pasquantino mentioned this was an ongoing issue. Pasquantino was called up on June 27 and produced slash lines of .263/.350/.434. Nick Pratto is currently taking Pasquantino's spot at 1B, and he's doing swell.
Nick Pratto, home run No. 4.

The exit velocity: 104.7 mph
The distance: 388 feet pic.twitter.com/cAo5T7tZ8H

— Anne Rogers (@anne__rogers) August 27, 2022
Zack Greinke (SP): Greinke is out until around September 6 with forearm tightness (strained flexor). This is the second time in the 2022 season Greinke has experienced a strained flexor.
Minnesota Twins
Cole Sands (RP): Sands is out with an elbow contusion after being hit with a line drive to the arm. He is eligible to return on September 8. Devin Smeltzer was recalled to replace Sands. In Smeltzer's 13 previous games for the Twins, he went 4-2 with a 3.97 ERA, 17 walks, and 39 strikeouts.
Cole Sands just was hit by a line drive on his right arm. He's exiting the game. #MNTwins

— DanHayesMLB (@DanHayesMLB) August 24, 2022
Byron Buxton (OF): Buxton landed on the IL with a low-grade strained hip. He is eligible to return on September 2. Buxton has been injury prone the last few seasons and played through injuries this season with his knee and hip being consistently injured. Kyle Garlick was reactivated from the IL and is able to take up Buxton's OF spot with Caleb Hamilton able to pitch in on hitting duties.
#MNTwins announce the following roster moves and a starting pitcher for tonight's game: pic.twitter.com/tRnEcZVsfr
AL East
Boston Red Sox
Eric Hosmer (1B): Hosmer, who has been in a slump for a few months now, is out with lower back inflammation. Franchy Cordero was recalled to replace Hosmer's spot on the roster. Cordero and Bobby Dalbec have most of the time at 1B in Hosmer's absence. Yuli Gurriel or Daniel Vogelbach might be two replacements at 1B if Cordero and Dalbec are not appealing.
New York Yankees
Nestor Cortes (SP): Cortes, who has been having his best season ever, is out with a strained groin. He is eligible to return on September 6. RHP Greg Weissert was called up to replace Cortes, and Weissert is having a rough time so far.
Every pitch from Greg Weissert's debut. Good time for him to get the nerves out pic.twitter.com/yTlefmzM3K

— Talkin' Yanks (@TalkinYanks) August 26, 2022
Albert Abreu (RP): Abreu is out after experiencing elbow inflammation and a 7.88 ERA in August. Abreu is eligible to return on September 5, but Luke Bard will take his roster spot for now. Zack Britton started his rehab assignment recently but is still removed from a return.
Scott Effross (RP): Effross experienced a small strain to the shoulder that landed him on the IL. He is also eligible to return on September 5
Tampa Bay Rays
Roman Quinn (OF): Quinn is out with a knee contusion and is eligible to return around August 30. Luckily, Manuel Margot returned from the 60 day IL after injuring his right knee trying take make a catch on June 20.
Semi-related, Tyler Glasnow pitched his first live batting practice since having Tommy John surgery last year.
AL West
Houston Astros
Ryan Pressly (RP): The Astros closer Pressly will be down at least two weeks after having neck spasms. This is not a recurring issue for Pressly, but the condition has worsened over time. RHP Pressly has had a 32.2% strikeout rate and will be missed. Héctor Neris, Rafael Montero, Ryne Stanek, and Will Smith could all fill in for Pressly where needed.
https://twitter.com/gifs_baseball/status/1561193007692582913
Los Angeles Angels
Jared Walsh (1B): Unfortunately, Walsh has thoracic outlet syndrome and will be out for the 2022 season. As a reminder, this means blood vessels or nerves are compressed between the collarbone and the first rib. Daulton Jeffries and Mike Zunino are other players who have been affected by the condition this season. Mike Ford will replace Walsh. Ford has a .192/.304/.391 slash line and 17 home runs in his majors appearances.
Oakland Athletics
Skye Bolt (OF): Bolt is out with knee discomfort because of a patellar sublaxation, which is a partial dislocation of the knee cap. YUM! Cal Stevenson will replace Bolt. Bolt is eligible to return around September 5. In the minors, Stevenson was posting 292/.407/.418.
Cal Stevenson plays a nice CF ? pic.twitter.com/6XtR7sMa7u

— The Rickey Henderson of Blogs (@RickeyBlog) August 27, 2022
Texas Rangers
Cole Ragans (SP): Ragans will be on the IL until at least around September 7 with a strained calf. Current journeyman Dallas Keuchel was picked up by the Rangers and will replace Ragans for now. Will you be the bold one to bet on a Keuchel comeback? 'Cause it will not be me.
National League Injuries
NL Central
Chicago Cubs
Steven Brault (RP): Brault, who had been struggling, is out again with a strained shoulder. Brault was activated from COVID-IL a little over a week ago. He will eligible to return on September 8 if the issues improve. Luke Farrell and Kervin Castro were recalled to replace Brault and pad the pitching roster.
Kervin Castro, 2 Sword K ???? pic.twitter.com/4a6BNHDfMJ

— Rob Friedman (@PitchingNinja) August 25, 2022
Keegan Thompson (SP): Thompson is out with lower back tightness. He is eligible to return on September 4. Anderson Espinoza was recalled to replace Thompson.
It's so awesome to see Anderson Espinoza in the bigs. Baseball America had him as the #16 prospect in baseball when he was traded by the Red Sox for Drew Pomeranz.

Six years and two Tommy John surgeries later, Espinoza made his MLB debut tonight. pic.twitter.com/vGIS3kcStj

— Ben Brown ? (@BenBrownPL) May 31, 2022
Cincinnati Reds
T.J. Zeuch (SP): Zeuch is out with back discomfort. Zeuch was promoted to replace Ashcraft, who is also on the IL. If needed, Zeuch is eligible to return on September 9.
Matt Reynolds (IF): Reynolds is out with hip discomfort and is eligible to return on September 1. Reynolds hit a slump in August. Expect Alejo Lopez to pick up some of Reynolds's work.
Alejo Lopez RBI Double!

(Aquino's arm > Castellanos' arm, BTW) pic.twitter.com/CUWeb2aiHY

— ATBBTTR (@ATBBTTR) August 25, 2022
Joey Votto (1B): Votta is out for the rest of the season after having shoulder surgery to repair his rotator cuff. This means the Reds infield will reliably, if no injuries occur (BIG IF), feature Mike Moustakas, Kyle Farmer, Jose Barrero, and Jonathan India
I didn't know I was hurt. Thought I just stunk.

— Joey Votto (@JoeyVotto) August 20, 2022
Albert Almora Jr. (OF): Almora Jr. is out with a shoulder contusion.
Graham Ashcraft (SP): Ashcraft is on the IL after experiencing biceps discomfort. He is eligible to return on September 4. T.J. Zeuch was activated to replace Ashcraft, but Zeuch was also injured.
Milwaukee Brewers
Mike Brosseau (INF/OF): Brosseau is out with a strained oblique. He is eligible to return on September 2. Pablo Reyes was recalled to replace Brosseau.
Aaron Ashby (SP): In a major blow to the Brewers, Ashby is visiting the IL with shoulder inflammation. He is eligible to return on September 4. Jason Alexander was recalled to replace Ashby during the Brewers playoff push.
I'm not @PitchingNinja just seeing if I can highlight some of the nastier Brewers…
Jason Alexander SI/CH Overlay
Same movement, 10 mph difference pic.twitter.com/8svr85jxgM

— The Barrel MKE (@thebarrelmke) July 13, 2022
Pittsburgh Pirates
Colin Holderman (RP): Holderman is on the IL with shoulder discomfort. He is eligible to return on September 9. Yohan Ramirez was recalled to replace Holderman.
NL East
New York Mets
Stephen Nogosek (SP):  Nogosek it out with a strained oblique. He is eligible to return on September 5.
Miami Marlins
Anthony Bender (RP): Bender is out for the season after receiving Tommy John Surgery. Andrew Nardi will continue his time in the Marlins rotation for now.
Andrew Nardi is going to be a really good reliever for the Marlins

— Aram Leighton (@AramLeighton8) August 27, 2022
Philadelphia Phillies
Zack Wheeler (SP): Wheeler is experiencing forearm tendinitis. He is eligible to return on September 6. Bailey Falter will replace Wheeler. Luckily, the Phillies got Bryce Harper back recently.
Seranthony Domínguez (RP): Seranthony is out with triceps soreness. He is eligible to return on September 1. Tyler Cyr was promoted to replace Seranthony, and let's just say we will see. Or not!
Brandon Nimmo adds an insurance run on the first pitch from Tyler Cyr! pic.twitter.com/7JxYDx01A5 https://t.co/BszTHTCvFE

— Beerly Baseball (@BeerlyBaseball) August 21, 2022
Washington Nationals
Yadiel Hernandez (OF): Hernandez is out with a strained calf. He is eligible to return on August 29.
NL West
Colorado Rockies
Antonio Senzatela (SP): Senzatela is out for the season with a torn knee ligament (ACL) sustained while playing the St. Louis Cardinals last week. While attempting to cover a ground ball at 1B, Senzatela fell. Chad Kuhl and Austin Gomber could see more playing time in Senzatela's absence.
Chad Kuhl, Bohemian Rhapsody Slider. ??? pic.twitter.com/E3O9y9YB1a

— Rob Friedman (@PitchingNinja) June 16, 2022
San Francisco Giants
Brandon Belt (1B): Belt is eligible to return on August 31 after experiencing knee inflammation. Right knee issues have been recurring for Belt this season and beyond. Belt, 34, has had two previous knee surgeries. Bryce Johnson was recalled to replace Belt.
The Giants called up Bryce Johnson and are starting him in centerfield tonight.

Here's his web gem from last night in Sacramento ?

? @RiverCats
pic.twitter.com/QKfzuLv8xt

— KNBR (@KNBR) August 3, 2022
Donovan Walton (INF/OF): Walton is out for the season with shoulder inflammation. Catcher Patrick Mazeika was claimed off waivers from the Mets to replace Walton.
Sam Long (RP): Long is out for the season with a strained oblique. LHP Scott Alexander was added to the Giants roster. Alexander has a career MLB ERA of 3.16.
Gregory Santos (SP): Santos is out for the season with a strained groin.
San Diego Padres
Jorge Alfaro (C): Alfaro is experiencing knee inflammation and out until September 4. Originally, Alfaro was expected to avoid the IL, but his injury has not improved. Luis Campusano was recalled to replace Alfaro.
No. 2 @Padres prospect Luis Campusano goes deep in back-to-back games with the @epchihuahuas for the first time this year: pic.twitter.com/4ZrM3lvRAd

— MLB Pipeline (@MLBPipeline) August 25, 2022
Folks, have a wonderful weekend. Go get 'em!
---
Who has hurt your heart, soul, and roster lately? Hit me up in the comments or on Twitter: @keelin_12ft.