Listen Razzball Fam,
We have reached a new era where I am post-apology in terms of puns in the Razzball Ambulance Chasers title. This is a new era of assertiveness in choosing stupidity, the likes of which you've never seen. Welcome.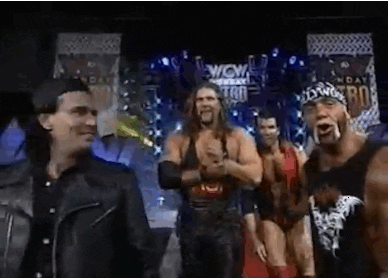 Last week was a little slow, but this week is also a new world order. There was an absolute explosion of elbow and shoulder injuries and updates: Robbie Ray, Kyle Wright, Luis Garcia, Vince Velasquez, and more.
It is wild that a month ago, Vince Velasquez was, well, Vince Velasquez. However, we have transcended the Vince we have known for a hot minute and moved into the Vince Era (Vincera, if you will). What a hidden gem for rosters everywhere.
??? – looking forward to adding him (needs to reach 40 though) to Consecutive Scoreless Innings Pitched Record Book [https://t.co/jtpPAEBGiL]. He is 23 inning shy of tying franchise record! #BaseballAlmanac ????

— Baseball Almanac (@BaseballAlmanac) April 30, 2023
Velasquez is no longer a one trick pony. While he has been known for his solid fastball, he relied on it way too heavily throughout his career– until now. In 2023, he has already used his slider twice as much this year as he did the entire 2022 season, and it seems to be working for him.
However, the Vince Era has been cut short, at least temporarily. The Pittsburgh Pirates, who are first in the NL Central (I am still processing this), were playing against the Tampa Bay Rays when Velasquez's velocity dropped. He was removed from the game after 3 IP for right elbow discomfort.
Velasquez has dealt with this issue before without any long term consequences. He did have a right elbow flexor strain in 2017 that hindered him, but ultimately, it was a loss of blood flow to his middle finger that required surgery and put him on the 60-day IL that year. So, I would personally hold him if you have the room and depth. Maybe he will move beyond being a two-pitch pitcher. Regardless, the changes to his repertoire have added a little gas to his tank.
Enough about Vince, let's get to the business.
Notable Injuries (Week of April 29-May 5)
Ronald Acuña Jr.
Acuña's has been diligent about protecting his let, but his protective gear just missed protecting his knee. Huascar Brazoban delivered the pitch that hit Acuña's knee and fear in the hearts of many fantasy managers. Acuña was able to finish his at-bat and even went back in to play defense. The Braves announced that Acuña is okay and will not face any time on the IL. Whew!
This is the second time this week Acuña was HBP. On Monday, he was struck in the shoulder against in a game against the Mets.
Ronald Acuña Jr. exits the game after fouling a ball off his knee in the 6th.

(via @BravesOnBally) pic.twitter.com/NbmDsPNiJC

— FOX Sports: MLB (@MLBONFOX) May 4, 2023
Brandon Crawford (SS, SFG)
Crawford hasn't had his best season, and it just got worse after an MRI showed he has an IL-worthy strained calf. Maybe it is a blessing in disguise for Crawford to get rest after a 2023 slashing  .169/.244/.352 with a -0.1 fWAR.  He will be eligible to return May 11 and has been playing catch and hitting but not running.
Thairo Estrada (.342/.400/.509) will replace Crawford at SS with David Villar and Brett Wisely platooning 2B. You are good to skip Villar and Wisely for now.
Crawford's MRI showed his calf strain to be worse than thought be he says it feels better. He is very hopeful it's just the minimum 10 days out.

— Susan Slusser (@susanslusser) May 1, 2023
Jacob deGrom (SP, TEX)
That didn't take long. deGrom is back on the IL with right elbow inflammation. Bruce Bochy said it will probably be at least two weeks until deGrom returns, but he also mentioned deGrom hasn't been throwing.
The fact Dane Dunning is performing so well makes it a little easier to swallow deGrom's absence.  Dunning was a starter for the Rangers, but he was sent to the bullpen once deGrom joined the Rangers. So far in 2023, Dunning has a 1.77 ERA across 20.1 IP. Comparably, deGrom has a 2.67 ERA across 30.1 IP.
That doesn't tell the whole story obviously. deGrom's strikeout rate per nine is 13.35 while Dunning's is 4.81. Additionally, projections show Dunning's ERA and FIP regressing. Most projections have him solidly above a 4.0 ERA and FIP.
By the time this post is published, Dunning will have already played his first game (against the Angels) as a starter in 2023. He does not traditionally perform well against the Angels, and he may need to kick off some rust. I wouldn't judge this single performance if it is lackluster.
Tonight's starting pitcher is Dane Dunning!
Dane has been lights out from the bullpen this season with a 1.77ERA across 20.1IP
Dane has struggled against the Angels in the past with a career ERA of 5.49, but got the W in his last appearance against them#StraightUpTx pic.twitter.com/wrJO5SxBZn

— Texas Rangers Fans UK (@TexasRangers_UK) May 5, 2023
Pete Fairbanks (RP, TBR)
The dominant Pete is going through it! The Rays reliever has an impressive 1.13 ERA with 38 strikeouts in 24 innings this year.  However, the Rays reliever has been sidelined while suffering with both forearm inflammation and a flair-up of Raynaud's syndrome. Fairbanks started suffering from Raynaud's syndrome symptoms on a road trip to Chicago against the White Sox. One major symptom is the blood flow to the fingers, especially when exposed to cold weather, is limited. Who needs fingers to pitch, am I right?
Fairbanks has also been experiencing a separate ailment: a strained forearm. There has not been a timeline give for a return, but Fairbanks reported, per Tricia Whitaker, that "it should be a minimum stint."
Jason Adam, another Rays reliever, has replaced Fairbanks in the interim. Adam has been performing well with a save against the Pirates. Adam has a 1.56 ERA with 11.68 K/9.
Jason Adam with the strikeout to get out of the jam and into the sweep! #RaysUp pic.twitter.com/TjJJL1i2cN

— Bally Sports Sun: Rays (@BallyRays) May 4, 2023
Luis Garcia (SP, HOU)
There is trouble in Texas (besides deGrom)! Garcia is out with elbow discomfort that will require Tommy John surgery. It is a pretty wild turn of events considering Garcia has never been on the IL throughout his career in the majors and minors.
29-year-old pitcher Matt Gage was recalled to replace Luis Garcia's spot on the roster. Gage has only played 14.2 innings in the majors (split between Toronto and Houston), but he has done well with keeping a 1.38 ERA so far. Keep him on your list.
The Astros may also utilize J.P. France, who has only played in the minors at this point. He has a 2.33 ERA and 3.06 FIP in the minors.
matt gage in ALCS game 7 against the rays this october pic.twitter.com/8xGOl50fAZ https://t.co/qyTNIipT54

— jackson (@foreverstros) May 2, 2023
Tyler O'Neill (OF, STL)
O'Neill is on the 10-day IL with a strained lower back. No timetable for O'Neill's return has been shared.
Utility man Juan Yepez was recalled from Memphis. In a small sample size of 12 PA with the Cards, Yepez is slashing .333/.333/.583. Comparably, O'Neill has slashed .228/.283/.337 in 99 PA.
Juan Yepez – St. Louis Cardinals (1)* pic.twitter.com/xexzUzuCpP

— MLB HR Videos (@MLBHRVideos) October 7, 2022
Robbie Ray (SP, SEA)
It's been a tough year for Robbie Ray, and now his season has come to a close. Ray underwent Tommy John surgery to repair a flexor tendon and the ulnar collateral ligament.
Ray's decline has been noticeable with runs given up in his competitor's last 50 plate appearances.
So, what now? If you had Ray on your roster, you could go outside the Mariners for someone like Justin Steele or Graham Ashcraft, both of who are doing pretty, pretty good. As for the Mariners, they may seek out a trade to replace Ray at some point.
— Cranjus McBasketball (@bst_232520) May 5, 2023
Vince Velasquez (SP, PITT)
I mostly covered Velasquez above. The Pirates are getting to a dangerous spot in terms of pitching depth. Who will replace him? The Pirates could call up prospect Luis Ortiz or may look elsewhere, but right now, the answer is uncertain.
José Urquidy (SP, HOU)
There is more trouble in Texas! Urquidy kicked off the Astros week of pitching injuries with shoulder discomfort. Urquidy has not had his best season. He has a 5.20 ERA. Brandon Bielak was called up to cover José Urquidy's spot on the roster. Honestly, you can skip both of these guys. They have similar ERAs and control issues.
Kyle Wright (SP, ATL)
The Atlanta starter Kyle Wright is out with a shoulder strain. There was no mention of any serious injury or a timetable for return.
Dylan Dodd, Jared Shuster, and Mike Soroka could all be potential replacements if Wright is out on a lengthy IL stint. You are good to skip Dodd and Shuster for now. Soroka is still a far cry from the 2019 Sororka. However, I am personally keeping an eye on him, just in case.
Mike Yastrzemski (OF, SFG)
Yastrzemski strained his hamstring after making a diving catch against the Padres. Yastrzemski has been playing catch again. However, Brett Wisely was called up to replace Yastrzemski on the roster.
Wisely has been struggling. He is currently slashing .042/.042/.042 (I had to check this across a few sources several times, but it is correct) in 25 PA.
Other Injuries and Injury Updates
Sadly, that's not all the folks who were injured this week. Here are some more injuries or prognosis updates:
Ehire Adrianza (INF/OF), elbow inflammation
Jake Burger (3B, CWS), strained oblique
Kutter Crawford (SP, BOS), strained hamstring
Noah Davis (SP, COL), elbow inflammation
Aledmys Díaz (INF/OF, OAK), strained hamstring
Yan Gomes (C, CHC), concussion
Romy González (2B/RF, CWS), shoulder inflammation
Kyle Isbel (OF, KCR), strained hamstring
Zack Kelly (RP, BOS), elbow surgery (ulnar nerve transplant)
Chad Kuhl (SP, WSN), foot metatarsalgia
Dinelson Lamet (RP, COL), lower back tightness
Jonathan Loáisiga  (RP, NYY), elbow surgery (bone chip removal)
Nicky Lopez (INF, KCR), appendicitis
Germán Márquez (SP, COL), Tommy John surgery
Easton McGee (SP, COL), strained forearm
Garrett Mitchell (OF, MIL), yep, shoulder surgery
Cristian Pache (CF/LF, ATL), torn meniscus
José Quijada (RP, LAA), Tommy John surgery
Wilking Rodríguez (RP, STL), arthroscopic shoulder surgery
Lou Trivino (RP, NYY), Tommy John surgery
Jake Woodford (SP, STL), shoulder inflammation
It's not all bad news! Here is a mixed bag of rehab news:
---
Happy Bryce Harper Return Week! Any injuries I missed or you want a specific update on? Hit me up in the comments or on Twitter: @keelin_12ft.