Yuli Gurriel will forever be known for the less-than-woke gesture he made in the playoffs, unless he were to do something even worse — "Hold on, it appears Yuli has taken the field with…uh…Is that pine tar on his entire face?  Oh, man, that was misguided."  "Wait, is Yuli patting a rosin bag on his face and performing Kabuki theater on the mound?  Oh, c'mon, Yuli."  "What on earth is Yuli thinking, he's dressed like Nanook of the North and building an igloo out of Igloo coolers.  This guy desperately needs to see Human Resources for some sensitivity training."  Funny in retrospect he made the Asian slight when his nickname is a mashup of two Asian names, Yu + Li.  Any hoo!  Was shocked to see him owned in less than 50% of leagues.  Prior to his Spring Training injury, I had him ranked high, due to how much I wanted him.  Sure, there's some concern his injury could linger, but he's well worth the flyer for his potential 20-homer power, .280-ish average and solid counting stats.  Just hope he gets the sensitivity training he needs.  Anyway, here's some more players to Buy or Sell this week in fantasy baseball:
BUY
Tucker Barnhart – Sadly, the Reds manager, Bryan Price was fired yesterday, so his nickname for Tucker may never go mainstream.  It was good too, just changing the T to an F.  Actually, that was his nickname for everyone.
C.J. Cron – Hitting .435 in the last week, and there is nothing I'd like to see more than Cron breakout after leaving The Sciosciapath.  *genie appears from lamp*  "Your wish is granted on Cron.  Too bad, I was gonna make you a millionaire." What!?  No!!!
Jedd Gyorko – Yo, the Cards have five guys for every position.  If I were managing that team, and it were a fantasy team, I'd make some trades.  Never the hoo!  Gyorko should see playing time and has power.
Colin Moran – Not entirely sure why C**nt Hurdle feels the need to platoon Moran.  Maybe because he's a moron?  P to the erhaps.  Moran has been worth platooning in deeper fantasy leagues, though.
Yonder Alonso – Might be finally coming out of his early-season funk, which is Bootsy Collins' favorite kind of slump.  Anything can stop him now…One player out of a groove…Gettin' down just for the early-season funk of it…
Cesar Hernandez – As Cesar said about himself, "E pluribus get me if you need Runsus Maximus."
Ketel Marte – Being real with you when I say I think I like the idea of Ketel Marte better than owning Ketel Marte.  How is that actionable?  Well, not sure it is, but Marte owned in less than 15% of leagues is baffling to me.
Christian Villanueva – Almost made Newtown the lede today, but Rudy pointed out he was hit on the hand and might have lingering injury concerns.  So, instead, I made a guy who broke his hand the lede!  Logic: It's Not Just A Rapper On Jimmy Fallon.
Isiah Kiner-Falefa – The Pita King has been pretty hot.  Hey, Isiah, give 'em the tahini!
Max Muncy – Justin Turner's timetable + Kike – Muncy's light power/no speed = How much I like K-Pax.  Hmm, might've forgot to carry the one there.  Was supposed to be 'How much I like Max.'
Aledmys Diaz – Is it me or does Aledmys look like a composite sketch drawing?  Where are your features, man?  You're just an oval!  And not a good composite drawing!  I could draw an oval with two eyes!  Never the hoo!  Diaz has hit for some power so far, and should play.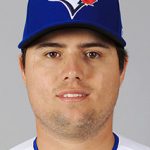 Gleyber Torres – Word on the streets of the Bronx is Gleyber could be promoted soon.  I'm prolly looking at making Gleyber next week's lead Buy, so I won't be-Gleyber this.
Teoscar Hernandez – Just gave you my Teoscar Hernandez fantasy.  It was written while putting fish scale on a fishing boat.  I also go over Teoscar in the above video.
Lewis Brinson – "I'm totally out on Brinson.  Just done with him.  Sorry, he's just not ready for the majors."  Three days later, "I just grabbed Brinson in every league!"  At some point, Brinson is going to break out and be a top 40 outfielder.  No idea if it's now, but you have to grab him in case it is.
Matt Kemp – Has been hitting so well–Wait, Dave Roberts is saying I need to replace Matt Kemp in my Buy with Kike Hernandez.  Damn.
Albert Almora Jr. – This one is all Hitter-Tron.  Like licking hot fudge off an electric socket is all Hitter-Tron.
Mallex Smith – Likely won't hit .370+ for the whole season, and his caught stealing percentage leaves some to be desired, but Michael Lewis is writing a book about the dearth of steals in the majors called, "Runnyball," and if you need SAGNOF, you could do worse.
Tyler O'Neill – Here's what I said the other day, "With Tommy Pham going through tests on his groin (hey now!), the Cards called up their slugging prospect, O'Neill.  The Cards have so many bats, they could trade three outfielders and still have three solid outfielders (Bader, Jo-Ma and O'Neill — don't make me show my math!).  Prospector Ralph loves Tyler O'Neill in his top 100 prospects for 2018 fantasy baseball.  He (O'Neill, not Ralph) looks like a low-ish average, 35-homer guy who doesn't have playing time shored up.  I grabbed him in two leagues just in case he plays, but could see dropping him by this weekend."  And that's me quoting me!
Keynan Middleton – I don't think the Angels' pen is out of the proverbial woods (not Alex/Brandon), but Middleton is the guy as of now.
Bud Norris – Would be funny if, after the Holland signing, the Cards just went with Norris and Holland poorly worked the 8th.  The peripherals back up Norris' case for it, too.  His K/9 is absurd.  Absurd is an absurd word too, isn't it?  Any word that has a B as its second letter is just weird.  Yo, B's you make shizz weird.  Obsequious, oblique, OB/GYN…Okay, last one might be just weird for guys.
Jose Alvarado – The bad news, the Rays may stay committed to Colome to drive up his trade value.  The good news, Alvarado is worth owning even if he's not getting saves.
Chris Devenski – I get the distinct impression that A.J. Hinch will never regain faith in Giles.  He may need a trade, or accept his new role of closer in a committee.
Matt Albers – Fatt Blubbers may not be the closer.  Though, no one may be the closer in Milwaukee.  Wrap your noodle around that one!  Obviously, Hader and Barnes should be owned too.
Nick Pivetta – Two weeks in a row, Pivetta's made the Buy without being a Stream-o-Nator call, though SON likes him this weekend, too.  Show Pivetta what he's won!  A Bed, Bath and Beyond 20% off coupon!  Rad!  Also, Pivetta was this week's Hold in the video above, just in case any of youse were thinking about selling him.
Brent Suter – This is a Stream-o-Nator call like the call it makes to a Best Western to ask, "Do you have any rooms with people in them that want company?"  Why is the Stream-o-Nator so lonely?
SELL
Jed Lowrie – Yes, sell the low-energy JED!, but let me say this, I'd own him in any league if he wasn't already owned.  So, I'm saying more that the Fantasy Baseball Buy/Sell Tool thinks he's the biggest sell as of right now, and I don't disagree if you can find anyone who thinks JED! is for real.
Johnny Cueto – He's recaptured a lil' something and/or something.  Don't have any quibble with that.  He does not look like a 4.50+ ERA guy as he was last year.  Plus, a solid pitchers' park at home, and dat command tho.  Has it working.  However, I don't trust him to stay on the field, and he's still a 7.50-ish K/9 guy with a likely 3.70 ERA vs. the current 0.45 ERA.  I'd go to the Fantasy Baseball Trade Analyzer to see what you can get for him.  I wouldn't sell him low for something like a birthday phone call from Kato Kaelin.