In my never ending quest to blend two start pitchers and nostalgia, I stumbled upon a even better spin-off of last week's premise. In Week 9's post we dove head first into a little Nintendo nostalgia (awesome band name BTW) and a cornucopia of rad games were discussed. Seemed like everyone had opinions on Battletoads. Interesting because I always thought that hands down Battletoads held the record for most frustrated controller throws induced. Frustration City Beeyatch! The most discussed game by a large measure was the classic pastime of the pugilistic arts "Mike Tyson's Punchout". Some of you claim to have defeated Tyson with Little Mac, to which I say "You're a bunch of stinkin' Liars". Seriously lasting one round with Tyson in and of it self was a victory. Then again maybe King Of Kong Billy Mitchell is reading the Razz, I suppose one never knows. I mean all of you could actually be productive and upstanding members of society! Feel like I might be giving our readers a bit too much credit. Go ahead take it for what it's worth. Regardless Mike Tyson's Punchout is this week's theme. So the tiers will be listed by character and we can discuss everyone's exploits with "Little Mac" in the comments. I wonder if that's what Mark McGuire calls his junk?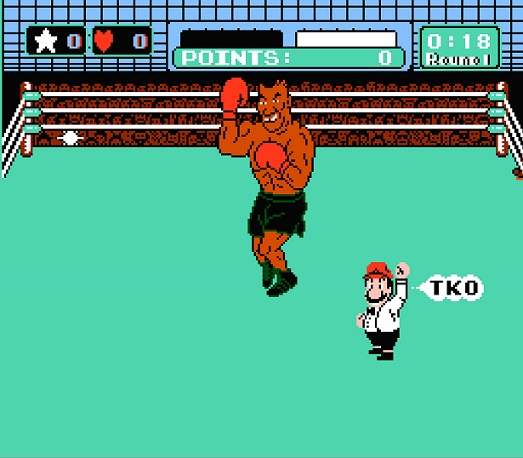 Mike Tysons (Aces) – These guys are pretty much unquestioned. Their style is impetuous, their defense is impregnable, and they're just ferocious. They want your heart! They want to eat their matchups! Do you have a plan? Doesn't matter because everyone has a plan until they get hit. Then like a rat they stop and freeze.  I could give you 400 words on why Max Scherzer, Cole Hamels, Chris Sale, Sonny Gray and Corey Kluber are must starts but that doesn't tell you anything you don't already know. So instead I will ramble on about how I hate all of their matchups. What you thought my rankings were supposed to make sense? Tisk Tisk. It's called hedging… Come on people, it's what those of us chosen by God to write the word of fantasy do! Now let's hedge! I like Scherzer's matchups best despite being two road starts and one in the AL. Is it me or does he get pushed back in all of his original two start weeks?…. In this tier I have my eye on two potential trap games in Sale's start at Tampa Bay and Cole Hamels start at the Reds. Both of those clubs are in the top 10 in wOBA and OPS vs LHP….. Corey Kluber has a tough matchup in his second start at Detroit. This is offset by a visit from the light-hitting Seattle earlier in the week. On the other hand the Tigers have lost 8 straight. So who's really the weaker opponent? Yeah it's still the Mariners but he could be getting the Tigers at the right time. Or they wake up against Kluber. See hedging!…. Sonny Gray has a nice set of starts and I have a crush on Amy Schumer…Is that weird? I'm a mid 30's balding, bearded man with a crush on a chubby blonde comic. This sounds like a stalking film that someone might have wrote with Caroline Rhea for Lifetime. The fact that I'm writing this under an assumed identity on the internet makes it much worse. Or it could be the Caroline Rhea reference.
Max Scherzer, (@NYY, @MIL); Chris Sale, (vs. Hou, @TB); Cole Hamels, (@Cin, @PIT); Corey Kluber, (vs. SEA, @DET); Sonny Gray (vs. TEX, @LAA)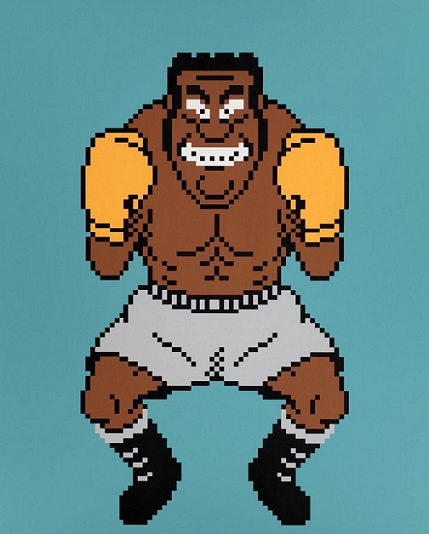 Mr. Sandman (Must Starts) – I could have gone with Super Macho Man but everybody knows he's just a souped up Soda Popinski. Mr. Sandman was the second most difficult character in the game, no arguments or I'm kicking you off Razzball for 3 seconds. Did you see your screen blink? That was me. I'm on my Sandman…. James Shields and his 10.99 K per keep rolling. The strikeouts have been down the last few turns but his ratios have begun to normalize a bit. He visits Hotlanta to begin the week and ends it at home vs the Dodgers. Shields has a 3.46 ERA, 1.07 WHIP, 10.38 K per, and 2.07 Bb per in his two previous starts vs LA, both of those were at Dodger Stadium…. We saw a hiccup from Shelby Miller Last week at Arizona. It was his first start this season where he allowed more than two runs. He's been out performing his peripherals by a sizable margin. Just look at these splits (1.89/3.55/4.07), that's his ERA, FIP, and xFIP. I doubt we see the slip continue this week as he's blessed with a nice pair of matchups, at home vs the Padres and at the Mets…. A.J. Burnett has a future as the leader of the demonic hayseeds in a hillbilly horror flick once he (finally) retires. He's coming off a couple of rough starts vs the Padres and Giants but before that he had been pitching pretty well. Burnett is once again inducing grounders at the rates he did during his previous stint in Pittsburgh. Burnett is also allowing far few balls to leave the yard than in previous years. Two good starts this week vs Milwaukee and Philly at PNC, let him ride. If you drafted him late or grabbed him early off the wire, congrats you done good kid. You found a must start pitcher on a flier. That wins leagues…. Mike Foltynewicz? Must Start? Ralph you crazy! The walks are down over the last 4 and his lack of control has been his biggest barrier. Well that and the fact that his name is Dr. Galazkiewicz. The Padres and Mets are in the bottom 6 in wOBA vs RHP. They both sport K% of 20+. He's a very good streamer, which means he's giving up 6 Ernies each game.
James Shields, (@ATL, vs. LAD); Shelby Miller, (vs. SD, @NYM); A.J. Burnett, (vs. MIL, vs PIT); Mike Foltynewicz, (vs. SD, @NYM)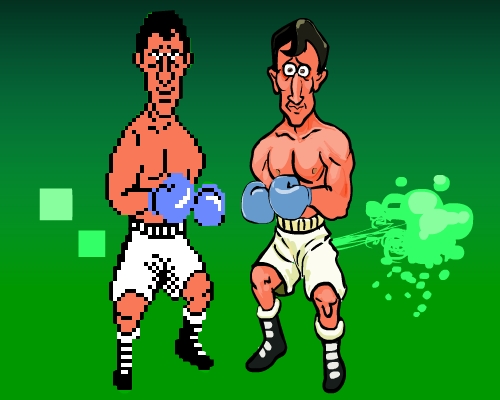 Don Flamenco (I wish I could sit you!) – This is a new tier and one I feel like I should have invented years..or months ago. Just like I need a Don Flamenco t-shirt and I needed it in 2002. Because that's the last time I was single, and if I know one thing and it's that women in 2002 could not resist Nintendo nostalgia T-shirts. It was either that or my throwback Robin Yount jersey with matching cap. Yup I dressed like Nelly apparently. This tier is full of guys I don't trust but I'm not sure you can sit them. You know because they're good and there's nothing worse than a potential gem on your bench…. I'm scared of both of Jon Lester's starts at Detroit and at home vs the Reds. Both of those clubs are in the top 10 in wOBA vs LHP. And Lester wasn't great in his previous starts against the Reds, he's allowed 9 earned in 12 innings…. I'm also not happy if I'm rolling out John Lackey at Coors, or against the Royals, but he's easier to sit than Lester. The question is will you? Probably not…. Lance McCullers is coming off complete game gem against the Orioles but he's still a huge question mark in my mind. You never know if he'll even make it through 6. With that said after watching Wednesday's start I'd be remiss to ignore the ability. He's in this tier because I really like him this week. I just have sneaking suspicion he's going to let me down…. Hector Santiago has been surprisingly good in 2015, but any lefty facing the Rays can't fully be trusted. I'm not even going to get into his extreme fly ball tendencies. Scary stuff, but I ain't sitting him…. Nate Karns is one of the better streamers this week with home starts against the Angels and White Sox. Funny thing is his home and away numbers don't support a home field advantage of any type. In fact they say the opposite, his home ERA of 4.98 stands in stark contrast to his 1.95 road ERA. Both the Angels and White Sox struggle on the road so this could be a battle of bad data. I'll go out on a limb and say we get two quality starts out of Karns…. Who is this Chad Bettis and why am I starting to trust him? The past four starts have been very useful. I'm guessing he severely lets me down for my faith. Sorry Chad but Carlos Frias broke my heart and I'm still learning to love again. I'd give Bettis a ride if you need a streamer or need an arm in deeper leagues. See that I said Bettis and ride in the same sentence and didn't make a bus joke. I'm less of hack than you thought…. Are you going to sit Taijuan Walker? His past two starts tell me I shouldn't, but I'll be damned if I don't poop a little thinking about it…. I have no idea what to say about this thing called Anibal Sanchez. He's as dirty as a mustache of smeared feces. I wonder if it's at Von Kaiser levels yet? I wouldn't start him if I were you, but we're different people maybe you like a good feces mustache. No judging….
Jon Lester, (@DET, vs. CIN); John Lackey, (@COL, vs. KC); Lance McCullers, (@CWS, vs. SEA); Hector Santiago, (@TB, vs. OAK); Chad Bettis, (vs. STL, @MIA); Nate Karns, (vs. LAA, vs. CWS); Taijuan Walker, (@CLE, @HOU); Anibal Sanchez, (vs. CHC, vs. CLE)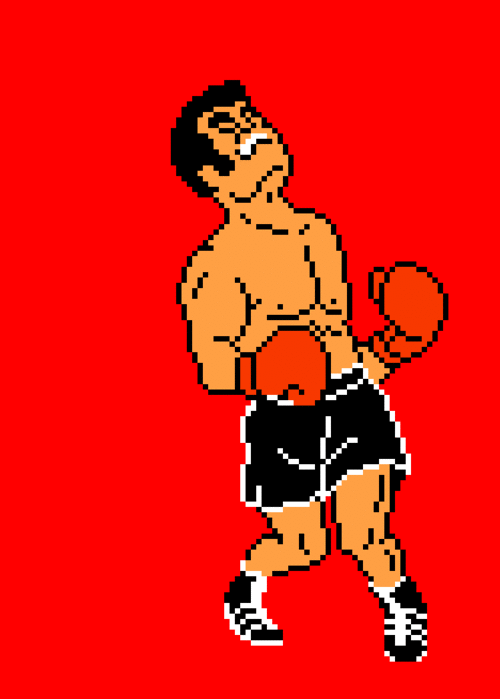 Piston Honda (One Good Start/ One Bad Start) – Piston Honda had by far the best name in the game. I mean how can you not laugh at that name. It's as stereotypical a goofy Asian name as Sum Dum Fuk. He's the appropriate spokesman for the one good one bad tier because you fought him once in the minor circuit and then again in the world circuit. He was bad the first time but good the second. These starters are all in the same predicament more than likely, where they'll be good in one start and struggle in the other. It's sort of like Papa John of Papa John's pizza. He learned how to make pizza from an Italian and pizza from a Greek. So now he makes awful pizza that's in fact worse than Greek pizza. It's the duality of man. The matchups I recommend are in green and the starts you should avoid are in red.
Dan Haren, (@TOR, vs. COl); Miguel Gonzalez, (vs. BOS, vs. NYY); Mike Bolsinger, (vs. ARI, @SD); Jimmy Nelson, (@PIT, vs. WAS); Nick Martinez, (@OAK, vs. MIN); Mike Leake, (vs. PHI, @CHC); Chris Heston, (@NYM, vs. ARI); Anthony DeSclafani, (vs. PHI, @CHC)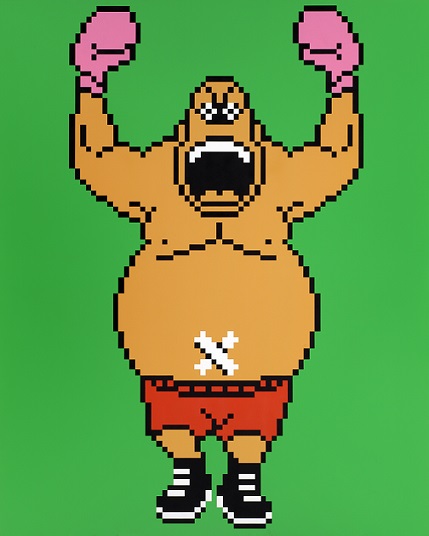 King Hippo (Might Want To Sit Down For This One) – I'm sitting these guys and you can't tell me no different. It feels wrong to have Hughes down here but he's just not startable at the moment. Same goes for Ian Kennedy and Rubby.
Phil Hughes, (vs. KC, @TEX); Rubby De LaRosa, (@LAD, @SF); Marco Estrada, (vs. MIA, @BOS); Ian Kennedy, (@ATL, vs. LAD); Jason Vargas (@MIN, @STL); Brad Hand, (@TOR, vs. COL)