Tim Anderson is a guy that I would glance at earlier in the season and then move on with my life and with our beloved Top 100. He is a nice young player and all, but he wasn't spongeworthy. Now, though, we're in the last couple weeks of the season, and homeboy is lighting it up. And more than just hitting, TA is running wild. He has six stolen bases in his last seven games after not running much at all this year, so he is providing SAGNOF value, as well.
Anderson has been so hot that he is your PR15 king this week, with a 17.18 rating. That stretch of games only includes two home runs, which should give you an idea of just how hot he has been at the plate in order to be able to record a 17+ PR15 with only two long dongs. Our boy is hitting everything in sight and swiping bags now.
If you are battling down the stretch in roto leagues, Anderson can help you while providing some SAGNOF. If you are battling it out in weekly H2H league playoffs, though, he doesn't have the same kind of appeal. IF (read: big IF) he stays hot, he will help across the board except for power and possibly RBI, while helping with AVG, R, and potentially SB. Compared to the standard stiff on the waiver wires, he looks like a stud. But in terms of cross-category production and overall value, he does have a pretty low ceiling. Grab him for the hot streak, but don't drop anyone of value for him if you can help it.
Mookie Betts

 – Left Sunday's game with a thumb injury that he sustained in a collision at first base. He is considered day-to-day at this time, but assume he will miss at least Monday's game. That's tough for leagues that require you to lock in lineups on Monday for the playoffs, but, at this point, you have to assume he is going to miss only one game and will be fine after Monday.

Logan Morrison – Hot. Hot. Cold. Hot. Cold. Morrison is on another cold streak after reviving his season. After not getting a hit for a week and hitting below .200 in September, Morrison sat both games over the weekend. While there is still some home run potential if you can afford to stash him on your bench, this is probably the end of Morrison for 2017. Goodbye, Logan. I look forward to you being over-drafted next season, leaving more players for me.
Yoan Moncada  – Speaking of hot and cold streaks, our young phenom has returned. He started using a lighter bat at the suggestion of teammate Jose Abreu, and he is on fire now, with three home runs and four multiple-hit games over the last month. Is it just the lighter bats? Did the young prospect finally figure something out at the plate? Or is this just a hot streak? All three? For now, who cares. There are only a couple weeks left, so all that matters is that he is hitting.
Miguel Cabrera – It feels a little weird removing a future Hall of Famer from the land of the beloved, but this was a long time coming. He could have been removed weeks ago and really only held on because of name power and the potential that he could turn things on. Now the question for fantasy owners is this: is he done? Will he bounce back in 2018 with a better season, or did we just watch him get old before our eyes? Was he just banged up this season and tried to play through it?
Eddie Rosario  – Rosario has stayed hot and has likely been a real boon for fantasy owners who have been riding him down the stretch. He has the fourth highest PR15 right now, with a 13.07 rating. Six home runs and two stolen bases over his last ten games is some great production for a guy who spent the first half on the waiver wire. Keep riding.
Note: These rankings are considered ROS Value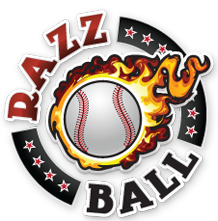 Mike Maher's Top 100 Hitters
(Rankings based on 12-team Roto. GREEN = player rising. RED = player dropping. BLUE = new to the Top 100 or Honorable Mentions.)
The Honorable Mentions (Next Five In…)
Dropped from the rankings: Logan Morrison, Miguel Cabrera
As always, disagree with anything here? Have any questions or comments? Want to tell Mike how great he is or how much you agree with him? Want relationship or investment advice?
DROP THOSE COMMENTS!
If you want to talk fantasy baseball or football or have players you want Mike to feature, hit him up on Twitter at @mikeMaher or post a comment below!