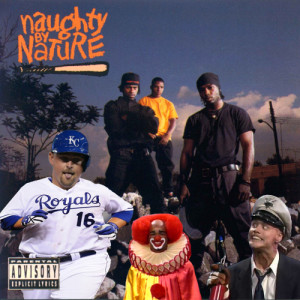 Yeah, you know me. Who's down with PPD? Every last homie. You down with PPD? Yeah you know me. Who's down with PPD? All the homies. Are you a homie? If your response is "homey don't play that", then maybe instead of fantasizing about the fly girls, you should be zipping up your fly and getting down with PPD. You like how I transitioned from homie to homey? If I'm really good, I can make my way to jabroni.
So what in the Fire Marshall Bill is PPD? And how does it work? Well… Lemme show you something!!! PPD stands for points per dollar. More precisely, it's fantasy points per dollar spent on a player at your auction. If your league doesn't do an auction and it's not a head-to-head points league then you can go watch an episode of In Living Color on YouTube or do whatever it is you do when you're not reading Razzball. But for the rest of you, it's time you learned how to put your money where your points is. Yes, I realize the grammar on that last sentence is as poor as a church mouse. Whatever that means.
"Points Per Dollar" divides the total amount of fantasy points a player scores by the dollar amount for which that player cost at the auction. So if a player cost $10 and he scored 400 points, then he has a PPD of 40. For every dollar you spent on this player he scored your team 40 points, providing you kept him all season. Otherwise you can do the math.
The purpose of this post is to introduce PPD to those of you that were unaware of its potential, and to those that are, to remind you to abide by the numbers, not your gut. This dude abides. But let me say this, my methods are in no way nearly as scientific or as well thought out as Rudy's super stats. This is just one of the little things I've come up with over the years to help me make decisions in this crazy wonderful thing we call fantasy baseball.
In the coming weeks, once more mock drafts/auctions are underway and I have some substantial 2015 data to work with, I will guide you through an auction showing you how to use PPD to your advantage. But in the meantime let's take a look back at last year's PPD heroes and zeros.
The part about this that gets muddled is how to value players that only cost a few dollars, especially the $1 players. The reason is at $1 a player will likely have a very high, and often skewed, PPD. For the sake of this post I am going to focus on players that cost at least $5, on average, in last years auctions. Auction value averages come from the many thousands of 2014 ESPN fantasy baseball auctions. Luckily I was able to pull down that data before ESPN went into maintenance mode.
Let's start with 2014's, and soon-to-be 2015's, most expensive player. For those of you that guessed Billy Butler, sadly you are wrong. Surprisingly "up your" Butler finished the season with the 13th best PPD at 39.05. How is that possible you ask given his terribly disappointing season? Billy scored 289 points and cost $7.40. The math doesn't lie. Now one thing I'd like to point out is that real auction values are whole numbers and don't allow us to bid cents. So a more accurate value for Butler would be to round up to $8, at which his PPD was 36.13, giving him the 14th best PPD. Once again, how is that possible? And if that's the case, clearly this PPD thing is for the birds because there's no way I wanted Butler on my team last year!
When analyzing previous season stats the next step is the weeding out process. And here's how I do that. I eliminate any player with a PPG (points per game) average lower than 2. And with that, VOILA! Bye bye Billy Butler you man boob having jabroni. By the way, according to underground sources, that's exactly what the Royals front office said after Butler signed with Oakland. Oh yeah and did you notice I hit the "jabroni" bonus.
Now that we've gotten that out of the way let's get back to last year's most expensive player. At $52 Mike Trout takes the honors. But what about his PPD? With 497 points, his PPD was 9.56 which was good enough for 65th best and 88th best if you include all drafted players (not just the ones that cost at least $5). Does that mean according to PPD that Trout isn't worth going after. No sir. But I will say this, at $52 Trout got you 497 points. For that same $52 you could have gotten Ian Kinsler ($19), Albert Pujols ($18) and Josh Donaldson ($16) who combined for 1,364 points and would have given you a very nice looking infield! Ok fine, it would have actually cost you $53, but that's a nice return on your dollar. And now you'd have three positions filled instead of one and more dollars per roster spot still left to be filled. So I don't know, maybe I am saying to stay away from Trout in redraft auction leagues. It's kinda how I feel about Jimmy Graham, Aaron Rodgers and Peyton Manning in fantasy football auctions drafts.
The truth is "hindsight is 20/20". It's simple to look back and play the shoulda, woulda, coulda game. The real value in PPD is not in analyzing previous results, but instead to help you choose between players in an upcoming auction. Sure it's helpful to look back and reflect on our decisions, but the way I use PPD is to help me eliminate players on which I don't want to spend my auction dollars.
For example, let's say I have to decide between Justin Upton and Michael Brantley in this year's auction. Well based on Razzball's Streamer projections Upton will score 312 points and Brantley 400. But how much will they cost me? According to Yahoo's mock auctions so far they will both cost you $27. This is precisely where PPD is your friend. Upton has a PPD of 11.55 and Brantley has a PPD of 14.81. The choice is obvious. Brantley for president.
Taking it a step further, how about this game plan? Instead of spending $27 on Brantley and his 14.81 PPD, you grab Charlie Blackmon ($18) and Josh Harrison ($7) for a total of $25 and 655 points based on Streamer's projections. That's a PPD of 26.2 for an even better return on your dollar. Not to mention the added position eligibility of Harrison.
Like I said, PPD is far from an exact science or the nirvana of auction strategies, but it does give you something to think about. A few final thoughts before I leave you to your regularly scheduled programming. When calculating PPD for your upcoming auction, you need trustworthy projections (I suggest Razzball's) to plug into your league's scoring system to generate projected points, and mock auction results so you can get an idea of how much each player is going to cost you. The key here is to try and get auction results for your league type/settings. This is easier said than done, but you should still be able to get ballpark figures. I will be helping out with this in the coming weeks.
In you were wondering, the scoring system I am using for the basis of this post is as follows:
RUN (+1), RBI (+1), 1B (+1), 2B (+2), 3B (+3), HR (+4), BB (+1), KO (-1), HBP (+1), SB (+1), CS (-1), SF (+1)
I almost forgot that I wanted to mention the top PPD players of 2014. Amongst players that cost at least $5 the top 10 are:
Victor Martinez (91 PPD, 546 points/$6)
Nelson Cruz (63 PPD, 441 points/$7)
Daniel Murphy (57.33 PDD, 344 points/$6)
Jose Abreu (55.88 PPD, 447 points/$8)
Salvador Perez (50.67 PPD, 304 points/$6)
Pablo Sandoval (50 PPD, 350 points/$7)
Anthony Rizzo (46.67 PPD, 420 points/$9)
Jonathan Lucroy (45.89 PPD, 413 points/$9)
Chase Utley (43.44 PPD, 391 points/$9)
Jose Altuve (40.25 PPD, 483 points/$12)
Here are the top 10 undrafted players that cost less than $5:
Anthony Rendon (231 PPD, 462 points/$2)
Erick Aybar (181 PPD, 362 points/$2)
Howie Kendrick (179 PPD, 358 points/$2)
Jimmy Rollins (167.5 PPD, 335 points/$2)
Ben Revere (163 PPD, 326 points/$2)
Nolan Arenado (156 PPD, 312 points/$2)
Brian Dozier (141 PPD, 423 points/$3)
Brett Gardner (109.67 PPD, 329 points/$3)
Norichika Aoki (97.67 PPD, 293 points/$3)
Adam Eaton (93 PPD, 279 points/$3)
While I'm at it, let's not leave out a few players that made anyone that owned them pretty unhappy with the dollars they spent. Minimum of 125 games played:
Chris Davis (5.82 PPD, 221 points/$38)
Ryan Braun (10.71 PPD, 332 points/$31)
David Wright (10.32 PPD, 258 points/$25)
Jay Bruce (12.89 PPD, 232 points/$18)
Allen Craig (9.65 PPD, 164 points/$17)
I've attached an Excel spreadsheet (below) containing 2014 PPD data. If you know your way around Excel you can make changes to the "H2H Points" worksheet to represent your league's scoring system and the rest should automatically update. As promised earlier, in the coming weeks I will put together another PPD write-up to help guide you through your 2015 auctions. Also, this post only focused hitters, perhaps if there is enough interest I will "whip" up one on pitchers. Pun intended.
I am working on a way to equate PPD to roto auctions, but that work is highly experimental at the moment. I promise to keep you abreast of any developments.
And lastly I just wanted to list the top three PPG (points per game) players of 2014. They were: Victor Martinez (3.615), Troy Tulowitzki (3.472) and Michael Brantley (3.403).
2014 PPD Excel Spreadsheet Link
If there's one thing to take from this just remember…
Cash, Rules, Everything, Around, Me
C.R.E.A.M.
Get the money
Dollar, dollar bill y'all…