Grey joins Donkey Teeth and B_Don to discuss ideas for 2020 fantasy baseball on the Goin' Deep Razzcast. They debate whether Ronald Acuna or Mike Trout should be taken #1 overall next year, or maybe dark horse Christian Yelich? The changing landscape of Major League Baseball and fantasy baseball is at the forefront of the discussion.
And should you gamble on Pete Alonso or Yordan Alvarez in the late 2nd or early 3rd round? Yes, but you'll have to tune in to find out which one. Then later in the show Grey disowns B_Don for suggesting Bryce Harper should be drafted over Rafael Devers, and Donkey Teeth is disowned shortly after for contemplating Aaron Judge over Devers. Don't miss all the drama on this week's episode of Goin' Deep!
Please, blog, may I have some more?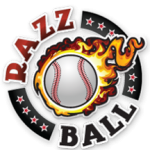 Learn more about our 2022 Fantasy Baseball Subscriptions!
The best daily/weekly Player projections (hitters, starters, and relievers) for each of the next 7-10 days + next calendar week starting Friday. Kick-ass DFS lineup optimizer and projections for DraftKings, FanDuel, and Yahoo!.
I don't have enough spam, give me the Razzball email newsletter!
Weekly Razzball news delivered straight to your inbox.
On a day with Aces such as Morton, Syndergaard, Corbin and Soroka on today's FanDuel slate it can be tempting to go with them and cobble together around one high priced bat or two.  Patrick Corbin and Noah Syndergaard are facing each other, which makes choosing the winner, and thus the FanDuel bonus, too close to call.  Michael Soroka has faced the Marlins a couple times and beat them soundly, but the Marlins bats have woken up a little, and you know the saying: Third time's the charm.  And Charlie Morton is the priciest, meaning you can grab him, but you won't be able to afford the bats you need to compete.  That leads us to dark horse Adrian Houser ($5,700).  If you look closely you find a 3.38 ERA at home.  You also find that he's holding right hand batters to a .224 batting average/.614 OPS slash line.  Houser struggles with lefties, but all of the Rangers left handed batters are struggling right now, especially on the road.  Now on to the picks.
New to FanDuel? Scared of feeling like a small fish in a big pond? Well, be sure to read our content and subscribe to the DFSBot for your daily baseball plays. Just remember to sign up through us before jumping into the fray. It's how we know you care!
Please, blog, may I have some more?