Greetings and salutations, Razzballers!
Can you believe the All-Star Break is in two weeks (either because this season has felt immensely short or long)?
Speaking of the All-Star Break, was there anyone you hoped to see or are surprised to see?
Aaron Judge is, forever, on the All-Star roster. I wrote a quick blurb below about Aaron Judge. Judge has been sidelined since June 3 after he tore a ligament in his right big toe. Judge played catch earlier this week, but he is still not able to run or comfortably hit. So, it is safe to say he probablyyyyyy won't be playing in the All-Star Game.
You best believe I watched this video 104 times to see how Aaron Judge was moving on that toe. pic.twitter.com/c72XfBXJ6u

— Mike Daddino (@mike_daddino) June 28, 2023
While Judge rests, hopefully, the rest of your roster (except the All-Star fellas) get some rest as well. Unfortunately, this week there are some more players who will be joining that list of players at rest this week. Let's get into the business!
Notable Injuries: Week of June 24-30
Matthew Boyd (RP/SP, DET)
There are 10 members of the Detroit Tigers pitching staff that are DTD or on the IL right now. Sadly, Matthew Boyd joins them as he had Tommy John surgery and will be out for the season. Will Vest replaced Boyd after he sustained the injury, and then Vest, too, left the game with an injury.
Luckily for the Tigers, Tarik Skubal and Eduardo Rodriguez are returning soon.
Skubal had flexor tendon surgery in August 2022. He may make his season debut as soon as next week. Skubal finished 2022 with a 3.52 ERA, 117 K (tied for 90th in the league), and a 1.16 WHIP.
And of course, Eduardo Rodriguez will be huge for the Tigers to get back. When Rodriguez went on the IL, he had a cumulative 2. 13 ERA and 0.98 WHIP. He is 95% rostered, which means there is a tiny chance you could possibly pick him up, but you would need to do it right now.
Eduardo Rodriguez's rehab start for @MudHens went about how you would expect him to pitch with an automated strike zone: 4.1 scoreless innings, 3 hits, walk, 4 K's. 58 pitches, 41 strikes. He drew 4 swings and misses, but 12 called strikes, 10 off his fastball. pic.twitter.com/mjw69InZo8

— Jason Beck (@beckjason) June 30, 2023
Ke'Bryan Hayes (3B, PIT)
Ke'Bryan Hayes hit the IL with lower back inflammation, but luckily, he should not be out too long at all according to the Pirates. It's a tough time for the Pirates as Hayes hit the IL not long after Bryan Reynolds was injured.
Jared Triolo was recalled from Triple-A to replace Hayes. Triolo is currently slashing .500/.571/.500 in 6 AB.
Jared Triolo's first big league hit! pic.twitter.com/yjHRf12BkT
Brandon Hughes (RP, CHC)
Brandon Hughes was initially out to receive a distal femoral osteotomy, which Dr. Google tells me it involves breaking a bone to correct knee alignment. Instead, Hughes underwent knee debridement which has a far faster recovery timeline (out-for-the-season vs. potentially weeks or months). It is still possible Hughes won't return for the season, but there is hope.
In the interim, you could check out the Rangers' Josh Sborz who in the last 16.3 IP has 22 Ks with a 0.55 ERA and 1.68 FIP. The Rangers picked up noted domestic abuser Aroldis Chapman, which could possibly cut into Sborz' usage. Taylor Rogers would be another good option. In the last 10.7 IP, Rogers has 18 Ks with a 0.00 ERA and 0.50 FIP.
Every RP W, SVHD, BS, & L from yesterday

Look at Evan Phillips climbing the board

Go figure, a sole-closer Kimbrel is in the zone…always shoulda been that way

Josh Sborz is sexy and excellent

Updated Top 15 RP via @Razzball Player Rater (6×6 Holds): https://t.co/A7tlBPAuEo pic.twitter.com/OjYy2PsI9S

— JKJ (@jkj0787) June 26, 2023
Merrill Kelly (SP, ARI)
Kelly is out on the IL with a blood clot in the lower right leg (in some publications, the injury is called "calf inflammation"). Kelly will be out until at least July 14. Kelly has a recurring issue with blood clots. In 2020, Kelly had a blood clot that caused thoracic outlet syndrome.
The Angels' Griffin Canning may be available in your league. He has 20 K in 23.3 IP with a 1.54 ERA. He does have a 4.14 FIP.
Yesterday's Top Pitchers:

Griffin Canning (6.0 IP, 0 ER, 7 K, 0 BB)
Bryan Hoeing (5.0 IP, 0 ER, 2 K, 3 BB)
Justin Steele (6.0 IP, 1 ER, 8 K, 1 BB)

See all of yesterday's pitchers at: https://t.co/izAOvOiedf pic.twitter.com/vZnHQODUXJ

— Baseball Reference (@baseball_ref) June 25, 2023
Clayton Kershaw (SP, LAD)
Kershaw has been diagnosed with shoulder inflammation. However, the injury is supposedly not serious, and the team has shared they are aiming for Kershaw to start against the Pirates next week. Julio Urias returning supposedly today, barring any setbacks. Additionally, RP Daniel Hudson is returning from his ACL injury recovery.
The Cubs' Kyle Hendricks has a 2.65 ERA and 17 K in his last 37.3 IP and could be worth looking at if you need a replacement.
Since his return from the Injured List, Kyle Hendrick has made six starts, combining for …

2.60 ERA (15th in MLB)
86.1 MPH EV (5th)
34.5 Hard-hit% (17th)

Just so much better than anyone was reasonably expecting.

— Michael Cerami (@Michael_Cerami) June 29, 2023
Other Injuries
Here were some other players that were injured or are DTD:
Here are a few injury updates from this week:
Yordan Álvarez (OF/DH, HOU) resumed running and throwing drills with some batting; mid-July is still the timeline.
Max Fried (SP, ATL), throwing in bullpen sessions.
Tanner Houck (SP, BOS), face surgery
Aaron Judge (OF, NYY), played catch for the first time since toe injury.
Brandon Lowe (2B, TBR), began rehab assignment.
Triston McKenzie (SP, CLE), out for weeks with UCL sprain.
Mark Melancon (RP, ARI), set back in rehab; initially thought to be back in July, but sources say that timeline is pushed out indefinitely.
Ryan Mountcastle (1B/DH, BAL), still out after experiencing vertigo; no updated timeline.
Carlos Rodón (SP, NYY), reportedly debuting on Friday, July 7.
Eduardo Rodriguez (SP, DET), began rehab start on Thursday
Seiya Suzuki (OF, CHC), DTD with neck issue.
Kyle Wright (SP, ATL), playing catch but recovering slowly.
If you are American, have a happy Independence Day! If you are not an American, watch the film Independence Day to celebrate the deeply rooted heritage of the U.S.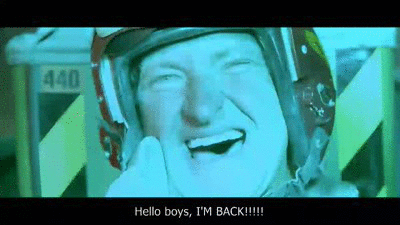 ---
Do you have any healing-related hopes for the All-Star Break? Hit me up in the comments or on Twitter: @keelin_12ft.