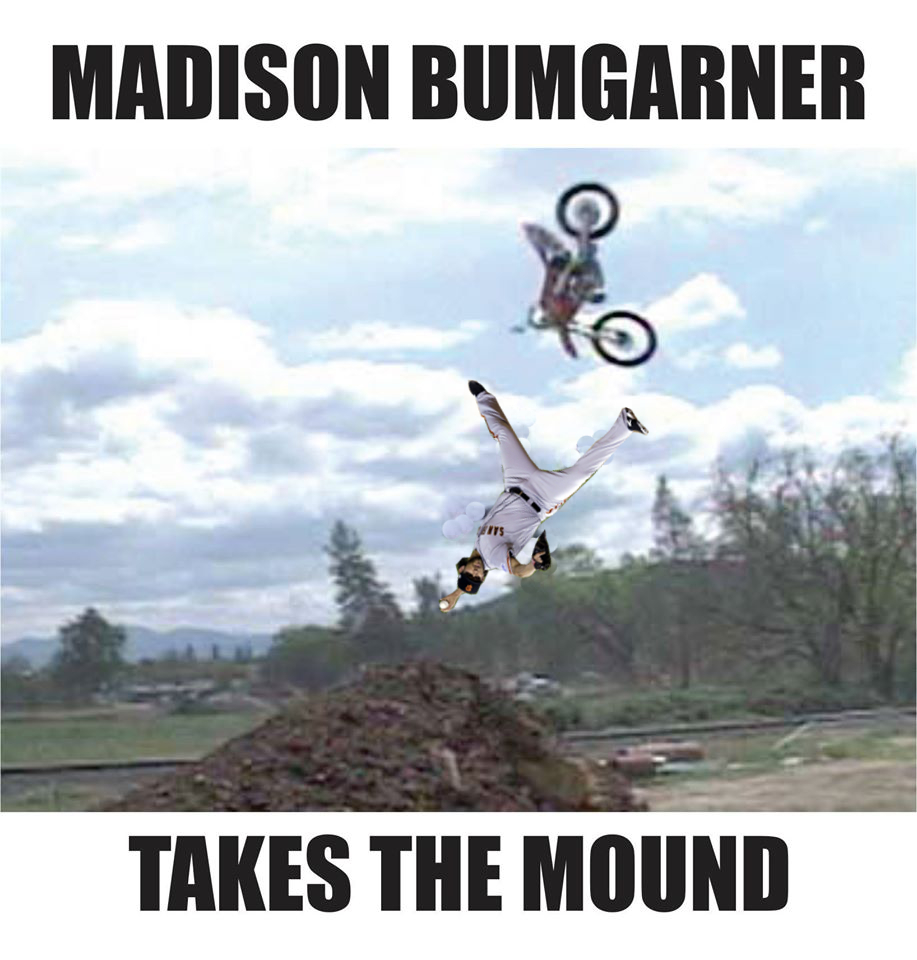 If you read the title and expected this post to be an anit-MadBum rant, you'll find your initial impression to be inaccurate. I've been a huge Bumgarner fan since he came into the Majors. In fact, I picked him to be this season's National League Cy Young Award winner in the Razzball experts picks. I had to change that prediction to Stephen Strasburg after the injury for obvious reasons. Last year's accident was one hundred percent avoidable. As much as I love him, I really hope he did not get paid for his missed time. Shame on him for riding a dirt bike. What's next, sky diving? This year, however, was just another of the many injuries to a pitcher as a result of an unpredictable comebacker. I'm going to go out on a short limb and say that there was very little, if anything, he could have done to avoid the injury. The incident actually looked quite harmless compared to other comebackers I've seen over the years. My favorite was back in 2008 when Papa Grande took a line drive right off the dome piece. I can't seem to find a good quality video, but he went down like he had been shot. The craziest part is that he ended up staying in the game and getting the save. The messed up part is that when he went down, all I could think about was the ten points I wasn't going to get for the save. I was pissed. When he ended up staying in the game he became an instant hero.
As far as Madison Donegarner is concerned, he's far from done. Broken bones heal. He'll be back and as good as before. I expect him to help a lot of fantasy teams in the second half of the season. He'll be fresh and rested and come out firing when he returns. Hopefully many of you were able to get him at a solid discount after the injury happened.
The reason I mention Bumgarner and his injury is to stress why I insist that all of my drafts for pay leagues occur within five days of Opening Day. I absolutely refuse to budge on that rule. Aside from the potential injuries that can happen between the time you have your draft and Opening Day, there's also the fact that there are plenty of undecided roster decisions still to be made. Take Scott Kingery example. It's bullshit that so much can happen after your draft that is very much out of your control. Moral of the story is "draft late".
At this point most of you have already had your drafts. If you are having it tonight then congratulations on having your draft just about as late as possible. This is a very smart move as nearly anything that can happen before Opening Day is in the rear view mirror. Here's the last bit of advice I can give you. Have a plan of attack and stick with it. Identify the players you want and use ADP to get an idea of by which round you need to draft them. Don't be afraid to jump ADP a few rounds to get the players higher up on your list because if you don't your leaguemates might. But don't get crazy. If Byron Buxton has an ADP of round 10, don't take him in the 4th round. Whether you use my spreadsheet or come up with your own, rank the top 200 or so players so you can know who's your next pick. Being prepared will keep you from having to scramble last minute to figure out your next move when the guy you were targeting was taken right before your turn. There's nothing worse that drafting a player and realizing you missed a much better player when he is drafted by the guy picking after you. It's a sinking feeling that could very well send you into a tailspin.
In the last few weeks I have participated in several "expert" mock drafts and a few real league drafts. I thought I'd take this opportunity to share with you some of the results of those drafts and perhaps touch of some trends.
12-Team Roto Mock Draft With Fighting Chance Fantasy Experts (Feb 7, 2018)
In the first round with the 4th pick I drafted Nolan Arenado. In my opinion he is one of the lowest risk first round picks. I backed him up with Jose Ramirez in the second round. My first pitcher was Carlos Martinez in the 4th round.
Bumgarner was selected in the 2nd round (22nd overall).
Mike Trout was the first overall pick.
10-Team Roto CBS Mock Draft (Feb 13, 2018)
In the first round with the 9th pick I took Giancarlo Stanton. With the 2nd pick of the 2nd round I took Manny Machado. I didn't take a pitcher until my 5th round pick when I took Carlos Martinez.
Bumgarner was selected in the 4th round (39th overall).
Jose Altuve was the first overall pick.
10-Team H2H Points League CBS Mock Draft (Feb 23, 2018)
In the first round with the 10th pick I drafted Paul Goldschmidt. Being on the turn I grabbed Chris Sale with the next pick.
Bumgarner was selected in the 4th round (33rd overall).
Mike Trout was the first overall pick.
12-Team H2H Points League Auction Draft (March 7, 2018)
Bumgarner went for $35.
Here's my team:
malamoney
POS
PLAYER
SALARY
ELIG
C
Salvador Perez 

C | KC

3
C,U
1B
Eric Hosmer 

1B | SD

13
1B,U
2B
Brian Dozier 

2B | MIN

29
2B,U
3B
Travis Shaw 

3B | MIL

12
3B,U
SS
Didi Gregorius 

SS | NYY

11
SS,U
OF
Andrew McCutchen 

CF | SF

17
OF,U
OF
Marcell Ozuna 

LF | STL

24
OF,U
OF
Eddie Rosario 

LF | MIN

6
OF,U
U
Ryan Braun 

LF | MIL

6
OF,U
SP
Carlos Martinez 

SP | STL

30
SP
SP
Marcus Stroman 

SP | TOR

9
SP
SP
Jose Quintana 

SP | CHC

24
SP
SP
Dylan Bundy 

SP | BAL

12
SP
SP
Jon Gray 

SP | COL

13
SP
RP
Felipe Rivero 

RP | PIT

8
RP
RP
Brad Hand 

RP | SD

9
RP
RES
Luke Weaver 

SP | STL

14
SP
RES
Kevin Gausman 

SP | BAL

9
SP
RES
Javier Baez 

2B | CHC

2
2B,SS,U
RES
Jameson Taillon 

SP | PIT

8
SP
RES
Josh Bell 

1B | PIT

1
1B,U
12-Team H2H Points League CBS Mock Draft (March 20, 2018)
In the first round with the 7th pick I took Paul Goldschmidt. Humidor be damned. I followed up with Anthony Rizzo in the second. First base on lock down! My first pitcher came in the 3rd round when I drafted Stephen Strasburg.
Bumgarner was selected in the 2nd round (23rd overall).
Mike Trout the first overall pick.
10-Team H2H Points League (March 25, 2018)
In my 18-year personal H2H points league I am lucky enough to have the following keepers. Goldschmidt, Votto, Freeman, Lindor, Strasburg and Quintana. Not a bad start. However since I won the league last year I also have the last pick. So with ten teams and six keepers, it was slim picking with 69 players already off the board before my first pick. With my first two picks I grabbed Andrew McCutchen and Gerrit Cole.
Some players I've targeted in nearly every draft include Ender Inciarte, Josh Bell, Nick Castellanos, and Byron Buxton. Finally, here are some picks that could help your team. Josh Reddick, Randall Grichuk and DJ LeMahieu.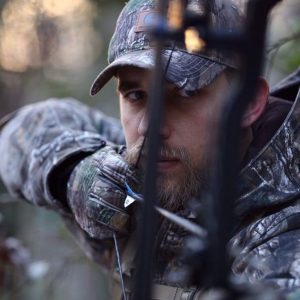 Bumgarner waits for Whit Merrifield to emerge.
PLAY BALL!
Follow me on Twitter at @malamoney