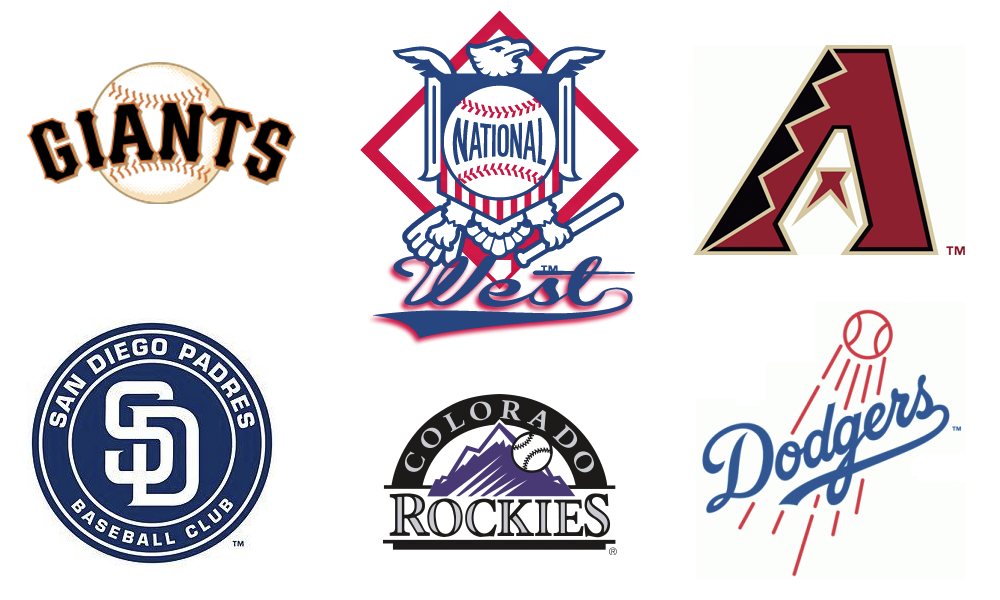 Spring Training is upon us! If I was a round pitcher filled with red liquid that could walk and talk, I'd scream, "Oh yeah!" Unfortunately, the only thing I am is round. Anyways, this time of year always reminds me of Jerry Seinfeld. We go to the doctor's office and they tell us to wait. Then we get excited when they call our names so that we can go wait in the smaller waiting room. That's where we are at in the baseball season. In the small waiting room. Close, yet so far. Over the next six weeks, I will be going through one division a week and will focus on the position battles for each team.
The 2018 Razzball Commenter Leagues are now open! Free to join with prizes! All the exclamation points!
LOS ANGELES DODGERS: 104-58 record in 2017
Catcher – Austin Barnes overtook Yasmani Grandal late in the summer last season. There was speculation that Grandal would be shipped off, but the two sides agreed to a one-year, $7.9 million contract. Grandal is a switch-hitter who hit 20 homers against RHP. The issues, though, are no speed on the bases, low batting average, and high strikeout rate. Barnes, on the other hand, does have speed and batted .321 against RHP. His BB/K rate is 0.91. He also played 21 games at second base and one game at third base, so he offers the Dodgers flexibility. Grandal isn't going anywhere and should remain an important member of the Dodgers, especially due to the rigors of the position, but Barnes will probably get more of the playing time. Steamer has Barnes for 344 plate appearances and Grandal for 290.
Left Field – 12 different players patrolled left field for the Dodgers last season. There's a bevy of options as well for 2018.
Joc and Kike in a platoon seems to make the most sense right now. Toles is definitely in the mix if he can show that he's 100%. At some point, though, if Verdugo keeps doing his thing, he could take control of the LF for….infinity and beyond.
ARIZONA DIAMONDBACKS: 93-69 record in 2017
Second base – Brandon Drury won the battle before the start of last year, but then Daniel Descalso played himself into the mix. This year, it will be a true battle as the Diamondbacks have a plethora of options up the middle.
Chris Owings – Slated to be the utility guy in 2018.
Brandon Drury – Right-handed bat that clubbed 13 homers last season.
Daniel Descalso – Left-handed bat that hit .233 last year. Can play all over the field, so may be another utility guy.
Ketel Marte – Switch-hitting speedster, who hit .260 in 255 plate appearances last season with a 0.78 BB/K ratio.
Things hinge on what the Diamondbacks due at shortstop. If they want better defense there, then Marte will more than likely be the starting second baseman. If Marte does play SS, then it will be an "eeny, meeny, miny, moe" situation between Drury, Owings, and Descalso.
Shortstop – To Ketel or not to the Ketel. That is the question. If the Diamondbacks decide that they want more defense at the position, then Nick Ahmed will probably be the guy. Ahmed has never hit 10 home runs in any season of professional baseball and is a career .226 hitter. Steamer does have him projected for only 82 plate appearances so there's that. As mentioned above, Owings is slated for the utility role.
Left Field – With JD Martinez out, Yasmany Tomas seems to be the frontrunner for the position. Looks at depth chart: Socrates Brito and Jeremy Hazelbaker. Ladies and gentlemen, your 2018 starter in left field, Yasmany Tomas!!!! Tomas missed 115 games last season due to undergoing core muscle surgery. The 27 year old right-handed slugger clubbed 31 homers with a .272 average in 2016.
COLORADO ROCKIES: 87-75 record in 2017
The Rockies seem pretty set at every position. But, but, but….Much hinges on first baseman Ryan McMahon, Ralph's #2 prospect for the Rockies. If you've been traumatized by clicking on links in the past, "The biggest helium rebound of 2017, McMahon went from Top 50 prospect entering 2016, to well outside the top 50 on every list entering this season. An improved approach, versatility in the field, and plus power make McMahon a redraft sleeper in 2018. That's if the Rockies play him." Everything I'm reading has McMahon being the guy. With that said, he's 23 years old and has 24 plate appearances in MLB. We've seen it time and time again, that a lot can go wrong. So, what are the scenarios if things do hit the proverbial fan? The Rockies could sign a vet. They could also slide Ian Desmond, who's currently slated to play left field, to first base. Desmond played 27 games at first base last season. This opens up left field to a competition between:
Raimel Tapia – 24 years old and bats from the left side. Decent speed, so-so power, and will hit for average. In Coors, who doesn't? <crickets> Here's a Story. 'Bout a boy named Trevor. Anyways, in 213 MLB plate appearances, Tapia has a 4.7% walk rate and 24% strikeout rate.
David Dahl – 23 years old and also bats from the left side. After missing all of last year, due to rib and back injuries, Dahl seems to be back at full strength. Back in 2016, Dahl hit .315, clubbed 7 homers, stole 5 bases, walked 6.3%, and struck out 24.9% in 237 plate appearances.
Grey ranked Tapia #86 and Dahl #87 in his top 100 outfielders.
SAN DIEGO PADRES: 71-91 record in 2017
Second Base – Carlos Asuaje seems to be the front runner to start. The 26-year-old is 5′ 9″ 158 pounds and bats left-handed. The speed is average and there is not too much pop in the bat. The hit tool is very good, though, and the defense is solid. In 343 plate appearances last season, Asuaje hit .270 with a 8.2% walk rate and 22.2% strikeout rate. Cory Spangenberg hit .264 with 13 homers and 11 stolen bases in 486 plate appearances last year. Why isn't he starting then? The Padres will probably employ him as the utility guy. Last season, Spangenberg played 7 games at second base, 32 games in left field, and 96 games at third base.
SAN FRANCISCO GIANTS: 64-98 record in 2017
There doesn't seem to be any battles for the Giants entering the 2018 campaign. Austin Jackson was signed to patrol center field, Andrew McCutchen was acquired via trade to play right field, and Evan Longoria was acquired via trade to play third base. The usual suspects round out the rest: Joe Panik at second base, Buster Posey at catcher, Brandon Belt at first base, Hunter Pence in left field, and Brandon Crawford at shortstop.