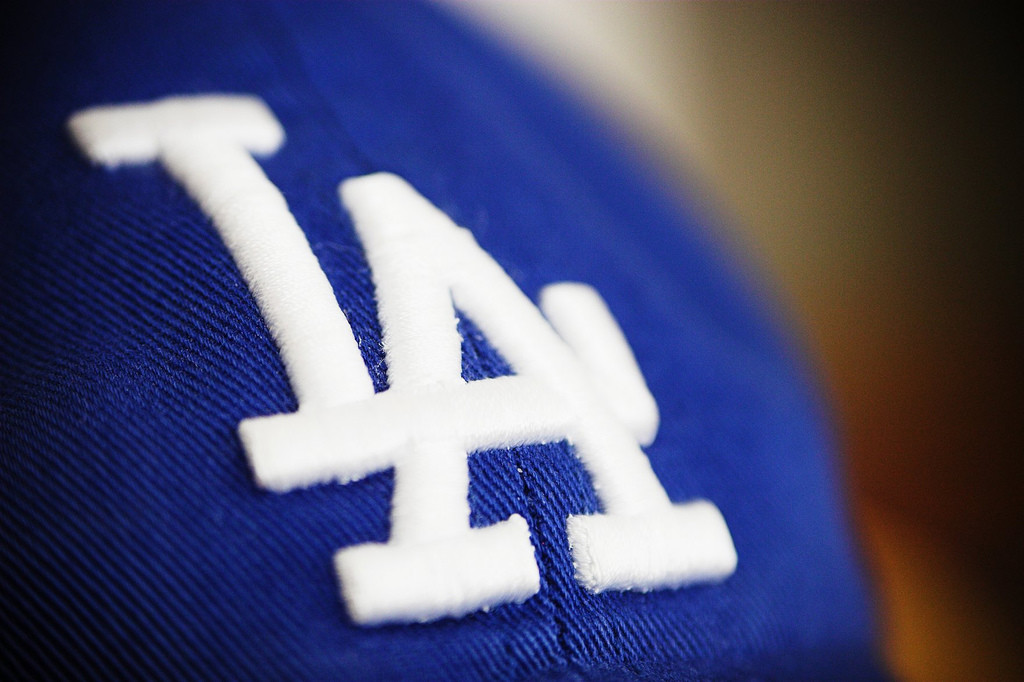 Welcome to the 2016 Razzball Team Previews! You'll find everything you need to know about each team to get yourself ready for the upcoming fantasy baseball season. And I mean everything, folks. We've got line-ups, charts, Slurpees, lube, a guide for beginner electricians, and even a cactus! Well, that's a lie. That's what Jay had last year sitting in front of him. This year? Um…a little less lube? Take that as you will. But hey, we've got teams to preview and questions to ask, so let's hop to it. We a very special guest for this post…Daniel Brim, to provide his take on what the team has in store this season. Now enough rambling, let's see what 2016 holds for the Los Angeles Dodgers!
2016 Los Angeles Dodgers Depth Chart & Projections
Starting Lineup
Bench
Starting Rotation
Bullpen
Note: Projections provided by Steamer.
And now we specifically want to get to the specifics. So, let's bring in Daniel Brim from Dodgers Digest to give us the low down on the Dodgers in 2016.
The 2016 version of the Dodgers are filled with many intriguing players and storylines, but perhaps none of them are as exciting than the enigmatic Yasiel Puig. For a player that's yet to even hit 20 HR in a season, Puig gets the recognition of an established slugger without the stats to back it up yet. And maybe that sentence speaks to his potential better than anything else I could say. His tools are off the charts, he has an incredible hit tool, and has flashed enough power for us to know it's there, but he's a player that gives me the same feeling I had when Danielle Rainey broke up with me in 9th grade: so many thoughts of what might have been without ever coming to fruition. Oh, youthful love. Now, it didn't help that she was a full league above me, but for Puig, he's clearly where he deserves to be. Can 2016 be the year he puts it all together and stays healthy enough to ascend the mountain of his mammoth potential? What's his actual ceiling for HR in a season?
Daniel Brim: It's kind of amazing that we're talking about Puig in this light, given what he was in his first couple of years in the league. When combining 2013 and 2014, Puig was 5th in the league in wRC+ (a measure of overall offensive output) among players with at least 1000 plate appearances. He was a legitimate superstar. Even though his numbers fell a little bit in 2014 (thanks in part to a nagging hip injury), he was still well within the realm of MVP candidates before a late-season slump. Last year was a different story, of course. Even then, his production was better than what a lot of people think it was (still above league average, though much lower than his previous output). I think it's unfair to attribute that decline entirely to personal issues, since he wasn't really healthy for most of the year.

To be honest, I've never thought of Puig as more than a 25 home run guy, and would consider that to be the ceiling for 2016, maybe 30 if everything clicks at the same time. He's more about the hit tool than the power tool at this point, and that's completely okay, especially if his plate discipline in 2016 looks like it did in 2014. It all depends on if he can stay healthy, which is a very legitimate concern after he missed half the season last year. If he can put it all together, his name will be back up with the MVP candidates once again and the Dodgers will have a very good shot of being one of the best teams in the league.
Totally understand, and would agree with the reasoning on Puig. kinda crazy he's talked about in that vein. But he's not the only Dodger with a spotlight this preseason. One of the top rookies being drafted this season now fully holds the keys to the shortstop position in LA. Thank heavens! Pretty sure I just heard the collective sigh of relief from Dodger fans all the way out here in the A. Corey Seager comes onto the scene brimming with potential after flashing a .986 OPS in 27 games last season. It's like Tulo all over again! However, my fear is that Seager gets taken way too soon in drafts, because he won't come even close to his 2015 MLB slash line of .337/.425/.561. That split is actually consistent with what he produced in the minors, but primarily in A and AA ball. Listen, he's incredible, but I'm just not sure that at 21 he gets there yet. Convince me otherwise. Can the younger Seager carry over even 80% of the production from last year, leaving him better than his Steamer projections (listed above) and finish around .280/.350/.460?
Daniel Brim: We all love Seager here in LA, but it's not exactly a stretch to say that he won't be quite as good as he was last year (an overall performance that would put him over Carlos Correa). That being said, even though he's not that guy, his cup of coffee in the majors made him look to be every bit of the prospect that we've been promised. He's not going to be a huge home run hitter, but his swing is one of the sweetest you'll see from somebody that young, and he figures to get a ton of doubles along the way. It was also very encouraging that Seager was walking at a pretty high rate (14 in 113 plate appearances) and his strikeouts didn't go up very much from his minor league totals.

There's a lot to like about Seager, and it helps that the average shortstop hit just .256/.307/.375 last year. The league-wide line should improve with Correa and Lindor getting full seasons in 2016, but it also means that Seager has a lot of room to adjust to major league pitching in his first extended tour of the majors. I don't think it's fair to pencil him in as the top shortstop at such a young age, but it's very easy to picture him somewhere in the top five.
Top five seems reasonable, especially given the hype. It's like each year there's a new Dodger with the same hype, though. Last year's version, Joc Pederson, feels like old news, even though he'll only turn 24 in mid-April. 2015 showed us one of the ugliest season splits I've ever seen: a .230 avg (still not great) was paired with 20 HR in only 300 ABs prior the the AS-Break. That's worthy of starting, but the .178 avg and 6 HR second half made him the easiest drop in all of fantasy from August on. Pederson made enough of a name for himself where his potential and value aren't completely ruined, by any means, but it will take a significant turn around in his sophomore season to rewrite the book on him. I want to believe in Joc, and think he has all the tools of being the leadoff hitter in LA for years to come with his BB%, but I'm terribly shy of going near him this year. He hit .303 at AAA in 2014, but Steamer projects him at only .228 this year. Where does his batting average end up come season's end?
Daniel Brim: Is it too cliché to say that Pederson will probably be between the extremes of his first half and his second half last year? Joc is never going to have a good batting average, that's just not the kind of player that he is. He swings and misses a ton, and he hits a lot of fly balls. He's fast, but his batted ball profile is going to keep the BABIP below average and the strikeouts will keep the batting average even further. That being said, Pederson's .210 average last season translated into an above-average batting line thanks to a .346 OBP and .417 SLG, while calling a pitcher's park his home. He was worth almost three wins, and that was despite negative defensive metrics clashing with the eye test.

I don't really see Pederson's batting average improving much over last year's mark unless new hitting coach Turner Ward makes some pretty significant changes to his swing. However, I doubt the Dodgers care about it much as long as he can still show pop, patience, and an above-average glove. If he can keep his strikeout rate below 30%, he's still a nice player for the team to have. He just may not be the most fantasy-friendly player at the same time.
Let's shift to the pitchers now. The best SP in baseball leads the Dodgers rotation, but with the departure of Zack Grienke this offseason the rest of the staff carries some big question marks. With eight candidates for the five spots, the back end of the rotation may seem like a revolving door as the season carries on, but sitting at the #2 and #3 spots should be the two newcomers in LA: Kenta Maeda and Scott Kazmir. We've seen Kazmir revitalize his career over the past few seasons, and should benefit from a trip over the the NL. Maeda, on the other hand, is much less known after dominating the Nippon league in Japan for years. Many asian SP do really well in their first years pitching in the States, making both are intriguing names for later in drafts. Which one would you want most in 2016?
Daniel Brim: I follow baseball in Japan pretty closely and have been watching Maeda for a few years. He's an interesting case which doesn't have many high-profile comparables. He's not a power pitcher like Yu Darvish or Masahiro Tanaka. He's a command-first guy who gets a lot of weak contact. Unlike many Japanese pitchers, he does not throw a splitter, instead occasionally featuring a straight change. Jim Allen, writer for the Kyodo News, once told me that one of the biggest changes Maeda made in his early career (for the better) was deciding to not try to be like Darvish or Tanaka, to be his own pitcher instead. It's hard to argue with the results; Maeda has two Sawamura awards to his name and didn't have much left to accomplish in his native country.

Maeda's uniqueness makes him harder to project given guys who have come over in the past. Some pitchers have adapted well to the new ball and workload, but a lot of them threw low-spin splitters as opposed to Maeda's high-spin sliders, which is the out pitch he uses most frequently. His curve and change haven't inspired much confidence, though reports toward the end of last year seemed to indicate that the change was improving. Still, he's not going to blow away batters in the US, so he's going to have to carry over the weak contact ability. It's not out of the question, but it also limits his upside.

I don't think it's unreasonable to expect Kazmir to do better than Maeda, particularly during the first 2/3 of the season. Kazmir has had a pretty significant renaissance since his return to the majors in 2013, and he's quietly been league-average or better in each of those three years. Of course, he's also suffered from very famous struggles to remain effective down the stretch of the season. Ideally, the Dodgers' extreme depth in the starting pitcher slot will help to guard against that fade, but it's worth keeping an eye on. For track record alone, I'd probably take Kazmir over Maeda. Then again, I might take Alex Wood over both of them.
Incredible insight, since most people's thoughts on the imports from across the Pacific are blind. And the Alex Wood dart at the end? Well done (coming from a UGA grad). So, to finish, here's one that off the radar a little bit. One name I'm curious to hear your thoughts on is Alex Guerrero. The Cuban slugger was signed to a 4/$28M contract two years ago, but has yet to get more than 230 ABs at the major league level. Last season he was beat out of by everyone's favorite ginger, Justin Turner, at 3B (that little leprechaun…), but not many would have projected that to happen. His career so far has to be considered a disappointment, and now the LA Times is reporting Guerrero may not even make the 25-man squad out of Spring Training. What's the deal with Alex Guerrero? He's got some serious pop, but at 29 years old is he a lost cause for the Dodgers?
Daniel Brim: To be quite honest, I just don't think Alex Guerrero has a future on this team. In his last 170 of his plate appearances of the 2015 season, he had a .513 OPS with a 2.4% walk rate to go with a 27.6% strikeout rate. He just looked thoroughly lost at the plate. The team could maybe take a flier on the promise his bat showed early in the year if he had a defensive home, but he doesn't. He played third base and left field last year, and frankly didn't look passable in either place. He also played some second base in the minors, but reports were pretty negative from there as well. It's a mystery how he was able to play shortstop in Cuba.

The sum of that package is basically a DH with extremely questionable offensive upside. He's not really usable on a National League roster, so it's most likely that the Dodgers will absorb most of his contract in a trade to an AL team or just dump him altogether before the start of the season.
Really appreciate the answers, Daniel! Thanks for the conversation about the Los Angeles Dodgers in 2016! Make sure to catch more of Daniel's writings at Dodgers Digest and keep checking back! More 2016 Team Previews to come!