Listen, the Padres gave Luis Urias a little over 100 at-bats. If a guy can't hit major league pitching in that time, then he should be released. It doesn't matter if he just turned 22 years old. He's not cut out for a game of sewn-ball. Just the facts, ma'am/ma'an. Sorry. (Okay, it's crazy what the Padres are doing with Urias. Jose Pirela got like 800 at-bats before he was deemed unusable, and they're still giving Austin Hedges a chance to hit after about 1,300 at-bats.) On the opposite spectrum from Urias in the doghouse is Ty France getting a chance to show what he can do, after he did this in the minors this year:  Won AAA All-Star Game MVP, PCL Rookie of the Year and PCL MVP. Also, he has the best player pic: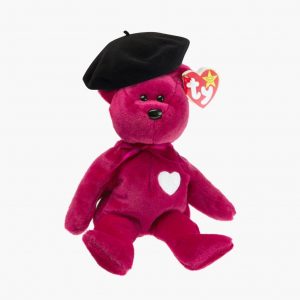 France hit .399 in Triple-A this year (so crazy what hitters are doing across all leagues) and added in 27 homers in 296 ABs. Don't think batting average will be there for France, but we'll see along with someone's underpants. He has power, though, for any park, and could be a short-term add, if nothing else. Just be careful if he ever faces any pitcher with the name German, because he will come to the plate with a white flag attached to his bat. Anyway, here's some more players to Buy or Sell this week in fantasy baseball:
BUY
Travis d'Arnaud – From France to Le Terminator, oh no, we have a THEME! Parlez-vous, Travis, itchi gitchi ya ya da da mocha-choca-lata ya ya voulez-vous coucher avec moi ce soir? Jake Arrieta gentille alouette, wait, he's out-a-letta. Run run run run run run run away oh oh, psycho killer, Curt Casali! Damn, that's the wrong French catcher.
Mark Canha – Hmm, Canha isn't French. Too bad, the French love baseball. That's where the term home run comes from, because their best outcome in any competition is to run home.
Ronny Rodriguez – I know Ronny Rodriguez has been good recently, but I didn't know what his stats looked like for the season, so I did a google. Then Google asked me, "Are you sure you want Ronny Rodriguez's stats and not, say, anyone else?" No, Google, give me those stats, I replied to a blank computer screen and then my Alexa said, "Who exactly are you talking to? Are you cheating on me?" Then after I chillaxed all my AI, I found out Ronny's stats and wish I hadn't, but, hey, he's been hot. "Told you you didn't want to know."  Shut up, Google, I said as I put my Alexa on a raft in the pool with a blended drink, and we spent the afternoon just sentiently being.
Matt Beaty – Not 100% sure he's playing every day, but Batt Meaty's been worth owning when he's been in the lineup (just like every Dodgers hitter for the last three-plus years).
Hanser Alberto – The other day I briefly mentioned this, but it's still got me confounded, I tell ya! Alberto is on the verge of winning the AL batting title. WUT?! Incredibly, his BABIP isn't showing a ton of luck either. He might be a .300+ hitter. To quote an Italian listening to ABBA, mama mia!
Jonathan Schoop – He has a bit of Cron's Disease. No, not explosive diarrhea every time you see your paycheck that is only exasperated when visiting a doctor because of how much that costs too. I meant C.J. Cron's Disease, meaning he gets around 25 homers whether he gets 550 ABs or 300 ABs. Maybe I should rename that disease.
Starlin Castro – On our 7-day Player Rater, Castro is a top 5 bat over the last week. Stupid, Commie rater!
Josh Rojas – Went to look at the Friday-Sunday Hittertron and saw Rojas is sought after, like when the Hittertron seeks out a metal rod and toaster for a threesome.
Scott Kingery – This week is unlike any other week in recent memory. There's about 17 2nd basemen to add, but very few 3rd basemen or shortstops.
Adam Frazier – He's up there with Castro on the 7-day Player Rater and he seems like he can pull off that trick about three times a year, while magically disappearing the rest of the time. I will call him Adambracadabra.
Luis Arraez – I let out a small giggle when I saw Arraez's career power numbers. In six years of minor league ball, he had six homers. He has three homers in half a MLB season. Not exactly a beefed-up Babe Ruth, not even a Beefeater'd-up Babe Ruth, but the balls on Manfred.
Gavin Lux – Already gave you my Gavin Lux fantasy. I wrote it while watching them close the factories in Allentown, and, out in Bethlehem, they're killing time reading my Kyle Tucker fantasy.
J.D. Davis – Because Rajai Davis is on the Mets now, the back of J.D.'s jersey has to read, "Not Rajai Davis Davis Davis."  Also, J.D. has nine homers and a .340 average in just-under 150 at-bats in the 2nd half.
Victor Reyes – Random prediction alert! Batting averages are going to come back in a big way next year. Seeing a lot of guys (Reyes included) who are young and can make a living off a .285+ average. Reyes also has 15/15 potential, which sounds like a throwback to 2014, like a poor man's Cain. Call him, Angel Dust.
Jake Cave – I was looking for my Jake Cave sleeper from the preseason, so I could mock myself, and I started typing 'Jake Cave sleep' into Google and the first suggested autofill was 'Jake Cave sleeping.' Ha! He's so bad, pictures of him sleeping are more likely googled. Any hoo! Cave has power to spare, but what's his playing time like?
Seth Brown – Already gave you my Seth Brown fantasy. It can drive stick but not automatic. That's weird.
Danny Duffy – This is the 2nd week in a row that Duffy's a Streamonator call, like the call it makes to Dionne Warwick's management office.
Sandy Alcantara – Here's a Sunday Streamonator call. "She knows what friends are for, and so do I, so we should be friends."
Rowan Wick – I got to about the W of Rowan while typing before I felt like I would regret suggesting you pick him up, but, with Kimbrel out, sometimes ya gotta not only SAGNOF but SAGNO-DGAF.
Mark Melancon – Between Fried, Soroka and Teheran, the Braves are having a charmed season with pitching. Then, they had a mess of a bullpen, went out and got Greene, who should've sucked and did suck, but they lucked into Melancon being one of the best closers over the last month. Like the tagline for a calculator salesmen convention, go figure.
SELL
Daniel Murphy – Usually I'd never suggest you drop someone about to go into Coors, but the Rockies have been in Coors in the last 30 days, right?  It's a layup question, Cousin Sweatpants, just nod. On the 30-day Player Rater, Murphy has 2 HRs and a .239 average. Whee! In 212 PAs in Coors this year, Murphy has three homers. Did he confuse the Rocky Mountains with Brokeback Mountain?