(NOTE: THIS POST WAS RELEASED EARLY YESTERDAY ON OUR PATREON. IT'S $5/MONTH.)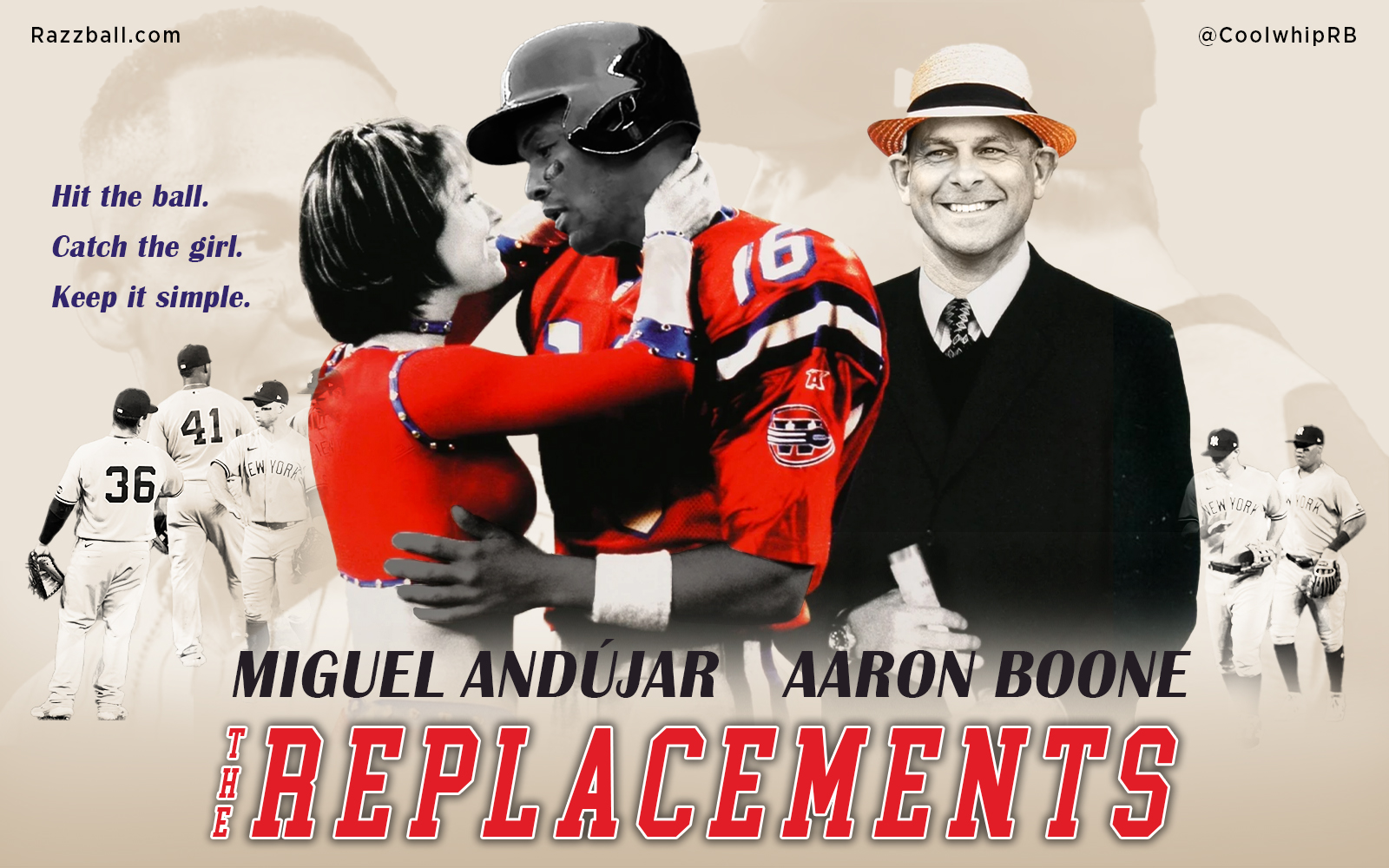 Andujar could be used to describe the entire Yankees team this year. Not Miguel Andujar, but just walking around, looking at the team and saying, "Andujar?…Andujar?…Andujar?" It's like a family reunion that you don't want to be at.
"I'm Tyler Wade…Andujar?"
"That's right, I'm Miguel Andujar."
"I just said, I'm Tyler Wade."
Their bullpen is especially, "And…u…jar?"
"I'm Adam Ottavino."
"You sure don't seem like ujar."
If anyone were asking Miguel Andujar, "Andujar?" He could say a 2018 breakout, who had his 2019 cut short to only 12 plate appearances, so should be totally thrown out. How he went from a 2018 breakout to completely ignored by the Yankees in a Year of "Andujar?" is surprising, but likely has to do with his inability to play defense. Since the Yankees are all "Andujar?", they don't have many options to not Andujar, and he could be a solid bet for power. In a small sample — that's what she said! — he has a ~43% Hard Hit%. His swing is kinda flat, bordering on ground ball-heavy, but well worth the flyer that he can hit more flyers. So, stop asking "Andujar?" and starting stating, "Andujar." Anyway, here's some more players to Buy or Sell this week in fantasy baseball:
Please, blog, may I have some more?