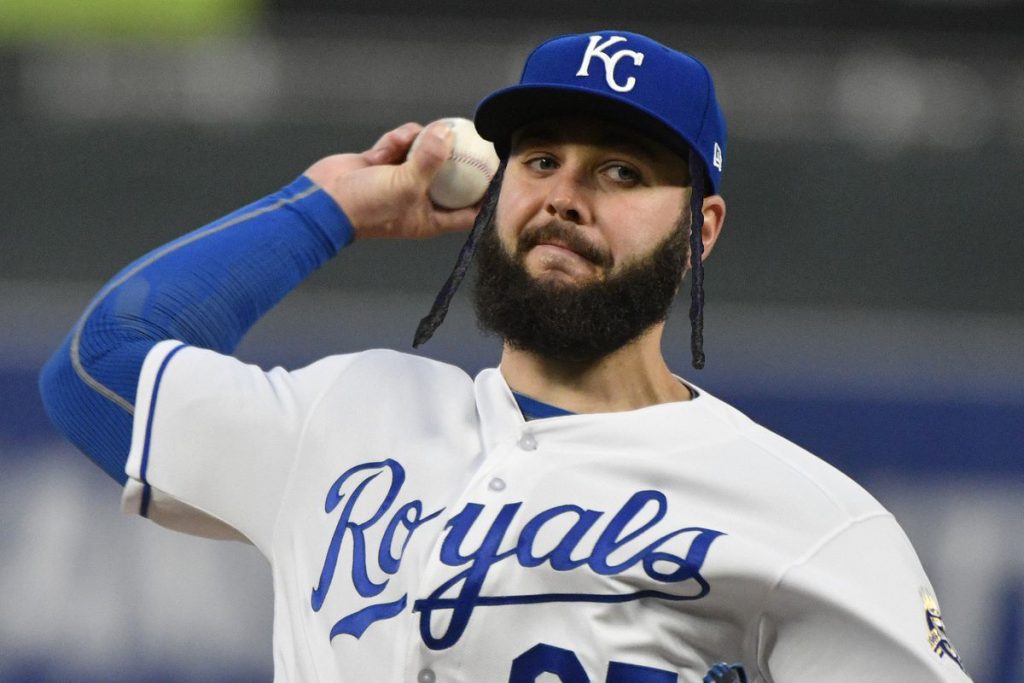 The only reason Junis has the lede is because his name enabled the title. His points per start is piss poor at 10.25 points and it seems he must have eaten some stale matzah before Friday night's start in New York because it was terrible. Here are my four questions. Why is this night different from all nights? It's not. Jakob's performance really put a damper on seders throughout the fantasy community. However… I am still a believer. In Junis that is. After all it has only been four starts. My preseason estimations had him at about 13 and change points per start, but I was/am optimistic that he'd outperform those numbers. I still think he gets there, but he has some work to do. In 22 innings he does have 24 strikeout. So there's that. Like I said, it's only been four starts. Look at Jameson Taillon, he's averaging 8.75 points per start. Anyone ready to throw in the towel on him yet? I do realize that we are talking about pitchers of differing pedigree, but the point is four starts a season does not make. Instead of Junis, let's take a look at a few starting pitchers that are off to an excellent start (pun intended).
Two years ago I was Jung-ho about Tyler Glasnow. I dragged my wife and three year old daughter to McCoy Stadium so I could watch him pitch. I knew the kid had talent and now everyone else is finally catching up. Glasnow has always been a strikeout pitcher, but with the K's come the walks. Last season he walked 4.27 batters per nine and the year before 6.39 in 13 starts. Year to date he is still striking out at least a batter per inning, but his walk rate is way down to 1.13 per nine. Most importantly, Glasnow is averaging 23 points per start. That's more than any other pitcher. Throw in his RP eligibility and you have a stud in the making. Over the years I've heard plenty about what a great pitching coach Ray Searage is, but if that's the case, then why do pitchers do so much better when they leave Pittsburgh?
Shane Bieber is averaging 22+ points per start. That's pretty damn good. With that said, let me also say that I don't expect him to maintain this level of production. I do believe that he will build on last season, but not as much as he is currently doing. His BABIP is currently .192 and his strand rate is up to 84.3 percent. I'm selling the Biebs.
Apparently Blake Snell dropped a vanity or some shit on toes and got a boo boo, but before his bathroom accident, he was averaging 22.75 points per start, picking up right where he left off in 2018. I think I just used like six commas in that last run on sentence. Black has 36 punch outs and only four walks in 25 innings! On draft day I hope you were all on the highway to Snell because he's going to be one a top SP for years to come. Or at least until it's his turn to have TJS. Did I just jinx him? I meant to say until his next bathroom mishap.
Believe it or not Joe Musgrove has made the cut today. Red rover, red rover, let Musgrover come over. Averaging over twenty points per start, perhaps he's proof that Searage ain't so bad after all. Believe it or not (I think I just said that), I think Big Joe has a reasonable chance at being a somewhat reliable fantasy asset this year.
Jose Berrios continues to get better and better. Currently he is delivering more than 21 points per start which puts him in very good company. He might not be the most consistent pitcher, but on the whole, he's an ace. About a month away from 25 years of age, Berrios is another young pitcher that's going to be a top pitcher for years to come. The youth movement is upon us. Oh yeah, and winter is coming.
Many were wondering if German Marquez could pick up where he left off in 2018 with a stellar final three months. Well I think he's given us our answer. The next question is can he keep it up? Will he fall victim to Coors Field or will he make Ubaldo Jimenez's 2010 season look like child's play? So many questions, so little time. For now I will say that I am buying Marquez's breakout, but I just don't do Rockies' pitchers. Maybe their cheerleaders. If I owned him in a keeper league I'd be trying to sell high. Very high.
Here are the top 25 pitchers so far based on points per start (PPS).
Two weeks ago I promised I'd write about pitchers a week ago. I never did that. Consider today's post a week late. Now that that's out of the way I have a couple of notes on hitters. Cody Bellinger and Christian Yelich are doing their best Mike Trout and Mookie Betts impersonations as the two best hitters in the league. After the 2019 version of the bash brothers, Anthony Rendon and the real Mike Trout are right behind them.
Shockingly to many, Maikel Franco is still hanging in there. His batting average might only be .250, but that's the thing in points leagues, who cares as long as he's putting up points.
Follow malamoney on Twitter at @malamoney