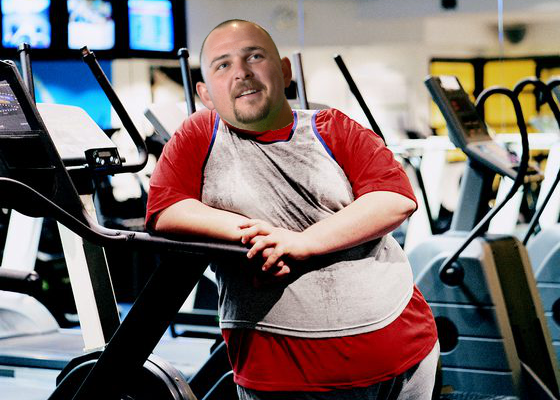 Billy Ray Butler isn't nicknamed "Country Breakfast" because he likes to eat his early morning meal outdoors. Currently a free agent, the 2012 All-Star is perhaps coming to the realization that his professional career might be over. "Moving onward" said Butler in a recent interview with designatedeaters.com when discussing his newest business venture that is literally beginning to explode. Approaching three bills on the scale, Billy knew he had to make some changes. But change is never easy, especially when said change interferes with one's daily responsibility of stuffing one's face. "But why eat less when you don't have to. What if you could still eat as much as you want and still lose weight," remarked Butler who was indeed looking like he was down to about two fifty. Billy's latest craze, known as Fartio, promotes eating as much as you can. It stresses foods loaded with beans. Mexican meals are an excellent example. Other flatulence inducing foods such as chicken with broccoli, corned beef and cabbage and sausage and peppers are near the top of the list. The objective of Fartio is to head directly to one of Billy's studios and jump on the treadmill, spin bike or elliptical and fart off those calories. "The place smells like the men's room at Yankee Stadium during the seventh inning stretch, but it's worth it," said Matt Albers whose eating spiraled out of control after losing the closing gig in Milwaukee when Knebel went down earlier this season. All machines are equipped with barf bags for those overcome by the stench of rotting intestines. Pablo Sandoval credits his weight loss to Fartio. Many thought Butler's venture would lay an egg, but instead his brand is being franchised across the country by ex-ballplayers such as Prince Fielder and Mo Vaughn. Rich Garces has taken the idea one step further and has an onsite Venezuelan restaurant run by his family. Needless to day, Billy Butler is blasting his way to a better body one fart at a time. If you struggle with weight gain perhaps Fartio can work for you too. To give it a try, call 888-4-FARTIO. And don't forget Billy's mantra "you can't outrun a fart on a treadmill"…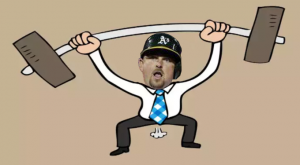 Now on to some actual points league content.
Nolan Arenado has his best week of the season last week scoring 42 points. No batter had more points than Nolan. His five home runs and 13 runs batted in were best amongst all hitters.
Arenado wasn't the only one to smash five homers last week. Yadier Molina also accomplished the feat resulting in a 36 point week. You know you've had a great week when your home run total matches your strikeout total. It appears that Molina is picking up right where he left off before his nuts blew up like a balloon and is currently a top five catcher in points leagues.
Jose Ramirez fell one point shy of Arenado last week finishing with 41 points. To say Ramirez is having an H-E double hockey sticks of season would be understatement. Currently he is only 8 points behind Mike Trout for most points for a hitter this season, and is on pace for over 650 points. A batter hasn't scored more than 650 points since Albert Pujols back in 2010.
Odubel Herrera has seen his ownership steadily increase over the course of the season, growing from 60 or so percent in week one to about 97 percent today. Considering he is a top twenty outfielder in points league this should be of no surprise. Last week he scored 40 points in 27 plate appearances.
Francisco Lindor also scored 40 points last week. For as much hype as Manny Machado has been getting all season, I'd like to point out that Lindor has the same number of home runs and one more point than Machado.
Jose Bautista scored 35 points last week. The only reason I mention it is so that I can also say that there is nothing to see here. I would not trust Bautista in my lineup. Those 35 points are more than he scored in the previous six weeks combined.
Nelson Cruz cruised to 39 points last week. That was one more than Anthony Rendon who has his best week. If he can stay healthy, I like Rendon going forward. And if Bryce Harper can get his act together and start hitting, I see a lot of production coming out of the Nationals hitters.
Paul Goldschmidt is now a top four first baseman in points leagues with 202 points. Paul aboard the Goldschmidt train. Choo choo!
Speaking of Shin-Soo Choo, he had 29 points last week and is a top 15 outfielder. He has more points than Giancarlo Stanton, Cody Bellinger and Christian Yelich, all of whom were drafted in the early rounds. Choo is a player likely to be found on many teams near the top of the standings.
Kendrys Morales actually had a solid week with 30 points in just 18 plate appearances. Based on per plate appearance he was the top hitter with 1.5 points. Given that he is not a full time player, and that his PPPA on the season is 0.48, I wouldn't bother rostering Morales.
Kurt Suzuki > Tyler Flowers. He is a top ten catcher in points leagues and should be started any time he is in the Braves lineup. He has more points in less plate appearances than Gary Sanchez, Yasmani Grandal, Salvador Perez, Wilson Ramos and Willson Contreras. Think about that for a minute.
Jesus Aguilar has been more productive than Rhys Hoskins and Edwin Encarnacion. However if I was to own one for the rest of the season it would be Encarnacion.
Nick Markakis had another week with more than 20 points.
Ozzie Albies has fifteen (15) hits in his last six games. That translates to 34 points.
Over the last week Teoscar Hernandez leads all batters with 14 strikeouts giving him a whopping negative one points. Is negative one supposed to be points or point. Either way is sucks. But not as bad as Matt Davidson's minus five! There's a guy whose ownership jumped into the eighty percents and has gradually fallen back where it belongs at about half of that. His 0.42 points per plate appearance is for the birds. And he's not even on the Orioles. Or the Blue Jays. Or the Cardinals.
In two starts Trevor Williams struck out 13 batters in 13 innings. He went 1 and 1 scoring 40 points over those two games. On the season he has more points than Zack Godley, Jose Quintana, Dallas Keuchel and Jake Arrieta.
I don't often give RP advice, but when I do, I always make it brief. Keep an eye on RP that might be traded. For example, I can see Blake Treinen, who over the last two weeks has more points than all RP, being moved to a contender. This would do two things. One it could render his useless if he doesn't close for his new team. And two, elevate another pitcher to closer status that takes over for him in Oakland. Be mindful my friend. And remember "i" after "e" except when when followed by "nen" as in Treinen and leinen (British English for linen).
In the last seven days Charlie Morton has gone 2 and 0, striking out 17 in 13 innings. He didn't give up a single earned run and most importantly he deposited 53 points in his owners' points totals. Over that same span, James Paxton stuck out 19 (12 IP).
In weekly leagues I am steering clear of Frankie Montas, Domingo German and Jonathan Loaisiga. They are just too unreliable and Loaisiga violates my three consecutive vowels in a name rule. As German showed last week a great start has a decent probability of being followed up with the reverse.
In his last two starts Zack Godley has walked nine (9) batters in eleven (11) innings. Given a career BB/9 ratio of 3.55 I'm not very thrilled. His ERA is 4.59, luckily his run support is 4.63 which helps explain his nine wins. At just 11.25 points per start, I'd say he's not living up to the preseason hype.
Time for me to flip the script a bit. How do you readers rank the following players rest of season and then in a keep forever league? Joey Votto, Bryce Harper, Corey Kluber and Ozzie Albies.
In related news I just caught wind that C.C. Sabathia is one of Butler's biggest investors and and plans to expand on the idea by offering booze at his locations. This move is pending approval for Butler's parent company Up Your Butler.
Bartolo Colon is also considering getting involved but is concerned with the potential toilet and plumbing issues. He was, however, seen leaving Costco buying toilet paper and baby wipes in bulk. So perhaps he's still planning to move forward. Or maybe that's just how he rolls.
Bobby Jenks's application to participate was for some reason denied.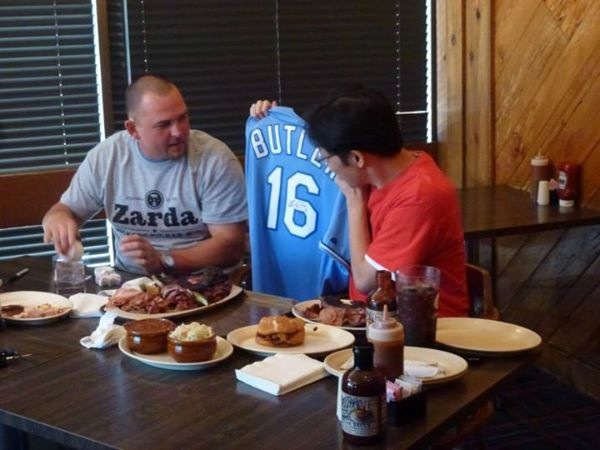 Billy preparing for his Fartio workout.
Follow malamoney on Twitter at @malamoney.