"He is a prince of Dorne. Men and women will line up to f*ck him until the day he dies."
[Game of Thrones spoilers ahead!] The probable reign of Prince Giancarlo Stanton, aka The Yardfather from House Ravishing, is upon us. Has anyone among you ever witnessed such a statuesque and magnificently proportioned beast?  Has a single one of you viewed a more virtuous and angelic presence, possessing both kindness and strength? Here and now I command you to step forward if you have knowledge of a more deserving candidate! Did someone just say, Adam Jones? That sort of insolence is usually  rewarded with a swift kick to the chin from my steel toed, ostrich leather boots! Stanton leads the majors with 27 RBIs and holds a sturdy .357 OBP, and that's with the usual disgraceful lineup protection. I swear to the Elder Gods, I almost came in my Versace man-thong when Stanton crushed that walk-off grand slam against Seattle (my home team) last week. Is Prince Giancarlo's emergence near the time of disgraceful King Joffrey's death coincidence? I think not.
Please tell me you're all caught up on what is easily the greatest show ever created, Game of Thrones. Has there ever been a more delightful sight than that of Joffrey's face as he choked to death. Was he poisoned or did he just try and swallow while breathing at the same time? (I hate when that happens!) Was it Prince Oberyn, the Red Viper, who spent years at the Citadel, snorting adderall, and pulling all nighters in order to achieve his Masters degree in Poison? Twas it cunning Uncle Tyrion, he who's despisement for the young King was well known, somehow responsible for this? To find out you must tune in, which also gives you the added bonus of being able to follow along on these posts of mine (yipeeeee). Doing the opposite would be a grievous error, one that I'm not sure I'd be able to forgive.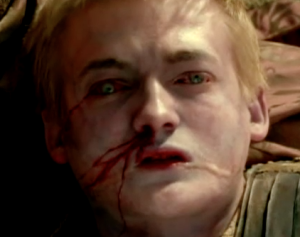 Welcome and thank you for checking in with I, Tehol Beddict, creator of the Game of Thrones Disgrace/Delight bi-monthy razzball column that is sweeping the nation by storm! When I say sweeping the Nation, I mean that I've had 2-3 readers tell me they enjoy it. If you're new here, these GOT posts will come once every two episodes and will be based around quotes from the show. The focus, as always in my weekly "articles" is who disgraced themselves and who delighted me over the past week. Combining it with GOT makes it that much more entertaining (maybe only in my opinion). Take heed!
Delights: What "Delighted" me this past week. 
"Give it to my father: he never fails to take advantage of a family tragedy." – Tyrion to Podrick.
Tyrion is speaking about his father using Joffrey's death as a way to bring Prince Oberyn into his circle. Of course, the Viper is mostly intrigued with Lord Tywin's proposition of joining the King's council, for he's been promised his long awaited meeting with "The Mountain". Yes the same "Mountain" who raped and split Oberyn's beloved sister in two. The following players have stepped in and performed superbly when they were called upon to fill in for either injured or inept players. What was once thought of as tragedy has turned into full-on blessings for these ball clubs. Will it work out in similar fashion for Lord Tywin?
Alex Wood– With Medlen and Beachy going down more grotesquely than Rosie O'Donnell in a food coma after wolfing down an 18 piece KFC meal (extra crispy), the Braves looked to be in trouble. How could they possibly replace what should have been two absolute hogs in their rotation? Oh, I don't know, maybe with a beautifully crafted 6-4, 220 pound, 23 year old, flame throwing savage named Alex Wood. All he's done is throw 35 ks in 35 innings while sporting a 1.54 ERA and 0.97 WHIP. MY GODS!
Francisco Rodriguez– In an earlier post this year, I demanded to know why teams weren't offering the single-season-saves-record-holder a contract to come in and be the closer. Now he's making me look smart, and I just love when anyone does that (its so rare!). When Jim Henderson struggled in Spring, K-Rod was given the reigns in what was  supposed to be a temporary role. Good luck prying the job back from Rodriguez's kung-fu grip.
Aaron Harang– Nolan Ryan, in his absolute prime, could only hope to be half the man that Harang is. I seriously can't take much more of this. I've witnessed Harang bent over and hammered like Lisa Ann, for what seems like a decade, and now all of a sudden he's untouchable? Harangatang is sporting a 0.85 ERA along, a 0.88 WHIP, and 33 Ks to go with a 3-1 record. Is it in any way possible he keeps this up? Well, considering he started 22 games for MY Seattle Mariners last season, and posted a 5.76 ERA, pitching in Safeco Field, I highly doubt it. Enjoy it while you can, but I refuse to pick him up (obviously I'm extremely bitter).
"There is only one hell, princess. The one we live in now." – Melisandre to Stannis Baratheon's daughter, Shireen.
Melisandre, you know the fiery sexual deviant, who has the ability to birth shadow babies immediately after the sperm reaches the egg, has been asked to speak to Shireen, the sweet daughter of Stannis and Lady Selyse regarding her "sinful" behavior. I suppose what she said was true amid those harsh times, much like the hell we now live in if we passed on the following players:
Julio Teheran– After riding Teheran like Seattle Slew, to multiple tittles last season, I, of all people should have known what this young stallion was capable of. I told you that he was far and away superior to Mike Minor in one of my preseason posts and was laughed at as if I was Stephen Baldwin announcing a return to acting. Kudos if you "reached" on Teheran, ensconcing him on your roster.
Ervin Santana– 21 innings pitched/24 strikeouts. 2-0 with a .86 ERA??! How in the name of the Gods did I not envision this happening? Santana's arrival to the National league is very similar to when John C. Reilly began doing comedy. Perfect fit ya'll. It's also kind of like when Gio Gonzalez came over from the American league. If you are one of the few that doesn't find Reilly funny in Step Brothers or Talladega Nights: The Ballad of Ricky Bobby. Shame on you.
Derek Jeter– Just kidding.
Andrew Cashner– The boy has become a man. Witness.
"Did you see? Their souls. It was their souls. My lord took them, did you see?" – Stannis Baratheon's wife , Lady Selyse.
The foul and hideous wife of wannabe King, Stannis, squeals with delight as her brother is burned at the stake for refusing to cease worshiping the Elder Gods.  Kudos to the man, for I would do the same as I am nothing without the Elder Gods's power.  These forthcoming players seemingly have sold their souls to the Powerful Lord of Light for their successes, but will it last?
Charlie Blackmon– Blackie is batting a robust .421 average and just yacked his 5th bomb of the season. What are we to make of this? Obviously, this average is unsustainable and Blackmon has never been much of a power hitter, but I'm starting to believe he's in the midst of what will be an outstanding year, and not just a hot month at the dish. I'm also starting to believe my chicken can understand me, so take this wisdom with a grain of salt.
Dee Gordon– Another player that I passed on who's keeping me up nights. He got nailed in the face yesterday, so it's possible he responds in the same manner Morneau did a few years back. You know, when he fell off the face of the earth and was never anything close to the same player he once was. Let's hope that's not the case…… Or if we don't own him, should we hope that IS the case? That's just cruel ya'll, damn!
Alexi Ramirez– I fondly remember the season where both Alexi and Chris Davis came on the baseball scene. I was a proud owner and drafted them both extremely high the following season. Both of them let me down something fierce, but I never forgot either of them and continued to take flyers each and every year. Crush Davis finally rewarded me in ways impossible to portray in words without using all caps and numerous F bombs while Alexi seemingly lost all his power but had a decent year, stealing a bunch of bags. Now Davis is a first round pick that I begrudgingly don't own, and Alexi is finally breaking out, the first time in my life I haven't drafted him. Woe is me. Still, I hold a special place in my heart for these two, and I wish them nothing but infinite success. Mash on playaz!
Kyle Lohshe–  There are two truths in this wonderful world we live in. 1) I'm the best looking fantasy baseball writer in history and 2) Kyle Lohshe is almost impossible to defeat in April. Betting against Lohshe is just something you don't do. I'd be a billionaire if I had thrown my life savings on this Spring time legend for every April start he's had over the past 3 seasons. A BILLIONAIRE, I SAY!!!!!
Mark Buehrle – 4-0 with a .64 ERA? I don't get it.
"She needs the rod"–Lady Selyse speaking to her husband, Stannis about his daughter needing punishment.
Hopefully this will be the last post that this foul mouthed rat, Selyse, receives multiple quotes. Kill her off soon, please. These Players don't need the rod, for they have been giving the rod, hard and powerfully.
Justin Morneau– Morneau is back, betches! And delivering the rod like a 5-ton Bull Elephant (NSFW). Love him in that lineup. Love him in that ballpark.
Ryan Howard– Surprisingly, the Subway pitchman has looked great at the dish thus far. Keep riding the wave till he gives himself diabetes and has to hit the DL from wolfing down one to many "Chicken Bacon Ranch" subs.
Michael Brantley– Brantley looks to be this year's Adam Jones, and I for one, don't own him anywhere. It huuuurts me so deep. Daddy, make it stop.
"Right here is where I f*ck his wife. She's a screamer, that one." – Bronn speaking to Jaime Lannister.
Bronn, sell-sword and Tyrion's henchman, takes Jaime to a private place to train him to fight with his left hand in secret. He's informing Jaime that even tho' the married beezy screams like a banshee while he's practicing his long sword game, they have never been heard. We've all had screamers: Sometimes it's fun and sometimes you just have to allow them to suck on your neck like a vampire or even stuff a throw pillow in their grill to keep them quiet (like when you live in Mom's basement. MOM!! THE MEATLOAF!!!). Well, I'm aroused. How bout you?
You should feel as if you slept with each and every opponent in your fantasy league if you drafted Albert Pujols and followed my advice on twitter in picking up Jennry Mejia. Wait, you don't follow me on Twitter? Ahh, deadly mistake. Yes, yes, I know, I'm a legend in my own mind.
Non MLB Delights:
The NBA Playoffs- It doesn't seem like I can find anyone to talk NBA with me. [Ed. Note — Because we don't have a basketball section. Oh, wait…] Ya'll are truly missing out on what can at times be the most entertaining sport out there. In no other sport, is such an individual display of excellence possible. I know starting pitchers do it from time to time, but it's just not the same. If I had one wish for you all, it would be that you started watching the playoffs and witnessed the greatness that is the NBA. Do it for me!!!
Damian Lillard's Adidas commercial- Talk about a delight, guys! This commercial brings a smile to my face each and every time I witness it. You have to respect the guys who were willing to poke fun at themselves about never winning a championship ring. Or wait, they're retired and getting paid massive sums of money to do so? It all makes sense now. Kudos.
Schwarzenegger Begins Production on 'Terminator' Reboot- Terminator 2: Judgement Day is honest to the Gods, one of the greatest movies of all time. Its legend is undeniable and I for one, am pumped over the idea of a reboot. Yes, the third installment of the series deserves its own blurb in the disgrace section but with the right production, another classic is well within reach. THIS will give you a bit of insight.
Disgrace: The Section where I cover everything "Disgraceful I witnessed this week.
"Your brother was not a wise king. Your brother was not a good king. If he had been, perhaps he'd still be alive." – Lord Tywin to Tommen
Joffrey is listed in the Merriam-Webster's dictionary as the definition for "disgrace".  Why they didn't stuff that boy in a sack, fill it with rocks, and throw it in the river is beyond me. Incest ain't good ya'll. Let us celebrate the death of the usurper. Rejoice! Rejoice! The following player is making me feel extremely unwise for drafting him so high. Does this mean I'm not fit to be King?
Jason Heyward– Baskin Robbins on me for whoever can explain to me, the rationale in batting Heyward in the lead-off spot. First of all, he's not every good at it. Secondly, he was created by the Elder Gods to hit in the middle of the order. This young man was made to drive in runs. Instead, he's wasting away at the top of the order. That's like putting David Spade in movie that doesn't also feature, Chris Farley (RIP). Translation: Not a formula for success (I actually like Spade).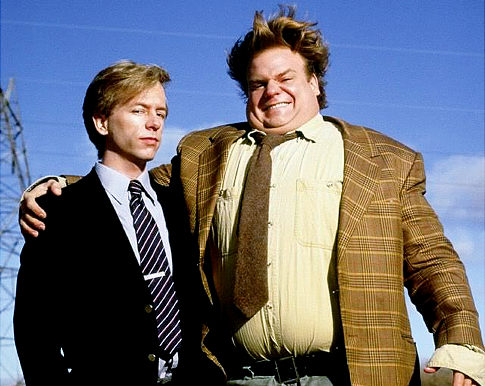 "You're a hateful woman. Why have the gods made me love a hateful woman?" – Jaime to sister and former lover and now his rape victim, Cersei.
Pop quiz, hotshot: What's hotter than watching a brother force sex upon his sister inches away from the rotting carcass of their recently poisoned son? Answer: NOTHING.
David Price– I realize Price rebounded yesterday with a complete game, 12 K gem, but I promised my dear friend, The Guru, I would mention Price in the disgrace column this week for getting us drilled in draft kings daily leagues last week when he got crushed for 10 hits and 6 runs in 5 inning pitched (Is that a run on sentence?). It was literally one of the worst outings of David Price's career, and it couldn't have possibly come at a worse time for me personally. I laid it all on the line for this guy and was repaid in dog excrement. Gross.
"You're annoying me right now. Every breath you draw in my presence annoys me." – Cersei to Pycelle.
I thoroughly enjoyed the beautiful temptress, Cersei, emasculating this sexual deviant who is known for sleazing his way into young women's undercarriages. I also feel her pain, especially when I think about some of the players I drafted in almost every single league.
Bryce Harper– So let me get this straight; He's not hustling. He's not hitting. He's not stealing. WHAT DO YOU DO, BRYCE!!!! Lord of light take my soul, this is too much to bear!!!!
Matt Adams– I definitely recall drafting Adams, based on his penchant for blasting singles with nobody on base. Yes, yes, quite right! The young man has been batting in the heart of the order all year and has 5 RBIs and 1 jack to show for it. Considering he blasted 17 bombs in limited plate appearances last season, I expected nothing short of 40 this year. Little did I know, I was drafting John Olerud without the pop. Shame on me.
"You're a wh*re!" Tyrion spits at Shea. "I can't be in love with a wh*re, I can't have children with a wh*re."
Tyrion loves Shea, and is looking out for her safety in denying her his love and manhood. He knows his father will have her hung the moment he catches wind of their relationship. I feel no such love for the player below. NO SUCH LOVE.
Matt Garza– Wasn't' Garza the hottest pitcher on the trade market last season? I could't understand why Texas would just let him walk for what seemed like a reasonable fee. Now I know why. The hits just don't stop and I have become so thoroughly dejected that I just begin asking for more like, "Hit me again Ike, and this time put some stank on it!"
"Which one of you pipe hitting b*tches can pass the salt?" – The Hound. 
Wait, what? Oh, sorry, this wasn't from the Hound at all, but from the legendary Ron Burgundy. Ron and myself be bustin' nuts like a squirrel. You should do the same.
"One of my husbands preferred the company of men and was stabbed through the heart, another was happiest torturing animals and was poisoned at our wedding feast. I must be cursed."  –Margaery Tyrell 
How is it possible that a woman of this sort of immense beauty and grace cannot, for the life of her, find a man to sexually fulfill her? If she would only call on Prince Beddict, all her wildest fantasies would come to life. I hope it involves some ice cubes, a 9 iron and a stuffed buffalo (great video quality).
Ivan Nova– I neither know nor care whether Nova preferred the company of men. What I do know is that he stabbed his owners through the heart in tearing an elbow ligament and joining the numerous others on the Tommy John scrap-heap pile.
R.A. Dickey– Was Dickey poisoned or was he just a seriously overvalued 39 year old knuckleballer who had a couple great years pitching in the National league? The Jays went all in before the 2013 season and just like the despicable King Joffrey, they choked.
Non MLB Disgraces: 
Terri Polo Broke- Hold up, you're going to tell me that this mediocre at best actress, who was somehow gifted the role of Gaylord's Focker's wife in a monstrously successful trilogy is dead broke? Shouldn't her agent have warned her, like, "Hey Terri, you kind of blow Dinklage at acting. It would probably be a good idea if you didn't purchase 10 million dollar homes and numerous fancy cars, you know, because you're not talented and Ben Stiller made your life. Can't you just be happy knowing you lucked into a role and live happily in, maybe a $3 million dollar crib and just own 1 Mercedes?" Polo owes the IRS $750,000. YIKES! Fun fact; Polo got the Meet The Parents role over Naomi Watts, reportedly because Watts wasn't "sexy enough". That, my friends, is worthy of it's own disgrace section, but your boy Beddict, isn't gonna go there.
And there you have it! Another Game of Thrones, Disgrace/Delight column in the books. Kudos to you if you read the whole piece in it's entirety. As per usual your comments and questions will be responded to with mongoose like quickness as your input is greatly appreciated. Also, and this is extremely important, do not, and I mean DO NOT, forget to follow me on twitter at @TeholBeddict47, as I would be happy to converse with you on there as well. Well, Jay has demanded I keep these posts under 5,000 words so it's high time I bounced out this piece. It's been a pleasure. Keep coming back.