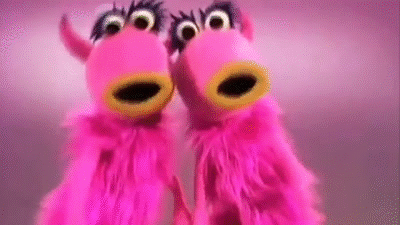 I'm not the first to pander to our Muppets roots with Sean Manaea and I'm sure I won't be the last.  I mean, when Russian Trololo went viral, I thought to myself 'how did Mahna Mahna not win this role first?  This is America!  *Salutes flag, eats apple pie, cheers for individuality while getting ticked at hipsters*.  That said, if I AM the first to pander, you know I'm totally patenting and suing at will to make money of this.  Yay American again!  Sean Mahna Mahna has a strikeout dream matchup to start his career going against the 'Stros.  Houston sports the highest K rate of the league on the year at 27.2% and the 14 and 7 day numbers don't shine a pretty picture either.  If you're not ready to do a trust fall just yet just cuz the K'astros strike out a lot, let's look at Mahna Mahna's numbers down on the farm…yup, they look good!  Oh, you wanna know what they are?  Well ok then, his lowest K/9 in the minors to this point came just last year (obligatory 'that's what she said') at 10.07.  That's a pretty high low, IMHO.  Now not to get nit-picky but I want to point out that Sean could be mighty chalky today AND you have some lefty killers in the 'Stros lineup so let me preface this pick by simply saying: go against the grain.  If I'm the grain today, ignore what you've just read and if vice versa, join in and enjoy the Muppet show.  But enough of Manaea Manaea, let's talk about the rest.  Here's my Swedish Chef hot dog taeks for this Friday DK slate…
New to DraftKings? Scared of feeling like a small fish in a big pond? Well try out this 15 teamer of Razzball writers and friends to wet your DK whistle. Just remember to sign up through us before you do. It's how we know you care! If you still feel helpless and lonely, be sure to subscribe to the DFSBot for your daily baseball plays.
Drew Smyly, SP: $10,400 – I'm intrigued to see how the industry views Drew today.  The Blue Jays just got manhandled on consecutive days by lefties at home – the Rodgers Centre is a massively good hitters part for righties – and get to face another lefty in Smyly.  Now Toronto did face Sale in one and Quintana in the other so at this point the question is, at what talent level do we grade Smyly?  I'm inclined to grade him between the two so for that reason I'm in because the ball park plays to his favor.  The Emoticon in all formats works just fine for me and gives me eggplant emoji.
Mike Fiers, SP: $7,800 – I ain't hedging, more pointing out how tourneys work.  Baseball is just like any other sport in that it incorporates momentum.  I'm still a fan of Manaea but as I mentioned, if the masses are all in, I'm out in tourneys.  Oakland is unlikely to K much but there's not a huge amount of pop usually had in Oakland in these cold spring months either.  You're playing the long game here, hoping Fiers seeings the 7th with minimal basepath and run damage but it's a great contrarian play for your GPPs.
Aaron Sanchez, SP: $7,100 – Aaron should be the nuts play in cash today.  Chris Tillman shut this same team down just a few days ago and this filthy Sanchez has what it takes to turn this into a XXX tape that you'll stick around for after you're done just for the story.  I think he's a solid SP2 in cash and decent for GPPs as well.  Speaking of cash, though, I forgot the top guys.  Corey Kluber?  I'm good with that, but you're more likely playing block than you're playing for points.  Meanwhile, Stephen Strasburg has faced mediocre competition and not shown much yet so I'm inclined to fade in cash and be a tad interested in GPPs.
Colby Lewis, SP: $6,200 – Getting as gross as you can get, here we sit with some aging Colby.  This will be lineup dependent and even then, he's your SP2 in tourneys where you need the financial flexibility.  Lewis is flat out terrible against lefties at this point but holds his own vs righties.  Admittedly, the Angels don't K much but Lewis can give you 6 to 7 and if he sneak out a win, could give you around 18 on the night.  If you like the NL version of this call, Juan Nicasio at $5,800 whets my whistle as well but should be a tad more popular given the backdrop.
Jonathan Lucroy, C: $3,300 – Dollar for dollar, you're gonna have a hard time finding a better set-up than Lucroy as he'll most likely be batting 4th against lefty Adam Conley in hitter friendly Miller park.  If you wanna grab half a six pack and go with Ryan Braun and Chris Carter as well, as long as you're over the age of 21 or in college, be my guest!
Bryan Holaday, C: $2,000 – If we're gonna punt, let's do it right.  With a lefty on the mound, taking a Holaday at min-price sounds nice to me.
Edwin Encarnacion, 1B: $3,900 – I know I suggested The Emoticon above, that doesn't mean I won't point you to some value.  The DK algo really wants you to take Dbacks today and you can, just lets talk about what else you can do instead.  Though it's not the best ballpark to take advantage of EE's power, he hit one to dead center against Chris Sale earlier in the week, so let's just say he doesn't need a ballpark factor to get him to where he needs to be.  Lucas Duda and Carlos Santana are worth a look at this price as well.
Chris Davis, 1B: $3,800 – Hit a HR last night off a lefty and you're gonna do a man like that, DK?  Crush has been boom or bust, so this is just a tourney only call given Carlos Rodon is just a liiiiiittle bit better than John Danks.
Neil Walker, 2B: $3,900 – Though Daniel Murphy is tempting against Mike Leake, I'm gonna go with the guy who has nine bombs on the season who's $200 less.  Frugal, savvy, AND handsome is what they call me, I don't care if it's all in sarcasm font when they do it.
Nolan Arenado, 3B: $4,200 – DK algo, you so crazy.  I get that Nolan isn't playing at Coors, but Chase Field is a damn fine and friendly hitters park in its own right.  The fact you're paying close to nada for 'nado makes this an easy go.
Derek Dietrich, 3B/OF: $3,500 – It might take a bit, but Dietrich is probably gonna see a lot of the time that Dee Gordon left behind and I can't wait until Derek has 2B eligibility.  I've been rooting for Dietrich to either get traded or get more PT because he offers solid power but at 2B?  We're looking even better.  Oh and as you noticed I mentioned the Brewers up above, I'd be remiss to not mention the Marlins down here.  Giancarlo Stanton and Christian Yelich down here.  Fish and Brews Friday, you guys!
Brandon Drury, 3B/OF: $3,000 – True Fact: if I had had time this off-season to cover deep league thoughts, Drury was going to at least get an honorable mention when I covered 2B.  It really saddens me he ain't at that position anymore, but his power plays well at any position.  If you silently want to judge Tyler Chatwood, here's a chance to get in on Drury duty.
Danny Santana, SS: $2,400 – Um, so, like, Santana has three hits in back to back games and is batting lead off.  What's the deal with the price?  As long as he continues to hit, he is a Twinkie and when he stops, he's a Ding Dong…or something.  Just take him at this price and move on with your day.
Bryce Harper, OF: $5,200 – One of the few times you'll actually see me blurb about Bryce because we all know what he can do and you don't need my help figuring that out BUT…Mike Leake is in town and his lefty problems are something I value highly.  Alright, glad we had this little chat.
J.D. Martinez, OF: $4,100 – Phil Hughes has consistently been worse against righties than lefties since coming to the Twins and I don't see these Tigers changing his stripes.  This game could be what everyone expects out of Fish and Brews Friday at Miller Park.  However, it doesn't have a cool name so it might go overlooked.  I'm on board with bats from both sides so feel free to consider Miguel Cabrera, Miguel Sano, Justin Upton…you get the picture.
Avisail Garcia, OF: $3,900 – Don't look now but maybe Avisail is…good?  Garcia already went HAM on one knuckleballer this week, let's see what he does with number two.
I'm Only Happy When It Rains
A few games look like the could get squirrelly today.  Keep your eyes and ears open – or 'stay woke' if you prefer – for NYMvsSF as a storm is a brewing there and it'll depend on when it hits whether it matters or not.  Also note STLvsWAS has tinklage in the forecast.  Tune back in to the twitter machine when the games get closer to know more.
Doing Lines In Vegas
If you're playing the all day slate, you've got Jon Lester and the Cubbies with the ridiculous -300 line so yeah, you do that in cash and you include bats.  Outside of that, you have Corey Kluber sitting at -200 on the road, which will play into the cash mob mentality.  The next best is Felix Hernandez at home against the Royals at -165, but that game just looks messy to me and I want no part of either side of it.  On the flip side, if you're looking for runs 'o' plenty, we have a whopping four games sitting with the high o/u honor of 9 today in ARZvsCOL, TEXvsLAA, MILvsMIA, and MINvsDET, with BALvsCHW just behind at 8.5.  It's a night to get your pitching right cuz I don't think you'll have a hard time finding bats.