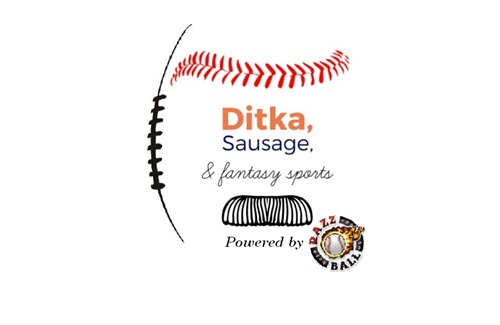 The Donk and Don are back talking sausage and baseball again this week. Off the top they discuss the fresh signing of Craig Kimbrel with the Chubbies along with B_Don's recent trade of Kimbrel for Noah Syndergaard in the RCL Perts League. How much risk is there with Kimbrel after missing the first 10 weeks of the season? The guys also discuss whether there's reason for concern with Chris Paddack and Trevor Bauer moving forward.
In the profiles segment, DT breaks down rookie unknown
Zach Plesac
while B_Don takes a close look at Nicky Pee-pants Pivetta. There's a lot to like about both of these youngsters, but one of them provides a decidedly higher floor; find out which!
The show is rounded out with some rapid fire pick ups for 10-12 team leagues as well as deeper formats, including
Jay Bruce
,
Garrett Cooper
,
Ramon Laureano
,
Bryan Reynolds
,
Alex Reyes
,
Scott Kingery
,
Luis Urias
,
Jon Duplantier
,
Trevor Richards
,
Willy Adames
and many more. This June sausage is extra plump, put some in your mouth and ears now!
Zach Pleasac ~20:20
Nick Pivetta ~48:34
Side note: B_Don had some audio issues and there is a bit of his analysis missing unfortunately. The missing analysis covered Plesac's breaking ball offerings.
The slider looks more like a hard curve than a traditional slider with more vertical drop than horizontal movement. Slider is almost exclusively used against righties, and it doesn't always get outisde with a tendency to hang. Wouldn't mind seeing him adopt a cutter to take advantage of his velocity.
The curve is a decent pitch, but not one that generates much swing and miss. Used typically to generate ground balls/weak contact. Only 3 people have really made contact with the pitch in limited samples. One was a hard hit foul ball and the other two were ground outs. He will use the curve to either handed hitter and throw it to either side of the plate. 
.
.
Podcast (ditka-sausage-fantasy-sports): Play in new window | Download
Subscribe: Apple Podcasts | RSS