Grey joins Donkey Teeth and B_Don to discuss ideas for 2020 fantasy baseball on the Goin' Deep Razzcast. They debate whether Ronald Acuna or Mike Trout should be taken #1 overall next year, or maybe dark horse Christian Yelich? The changing landscape of Major League Baseball and fantasy baseball is at the forefront of the discussion.
And should you gamble on Pete Alonso or Yordan Alvarez in the late 2nd or early 3rd round? Yes, but you'll have to tune in to find out which one. Then later in the show Grey disowns B_Don for suggesting Bryce Harper should be drafted over Rafael Devers, and Donkey Teeth is disowned shortly after for contemplating Aaron Judge over Devers. Don't miss all the drama on this week's episode of Goin' Deep!
Please, blog, may I have some more?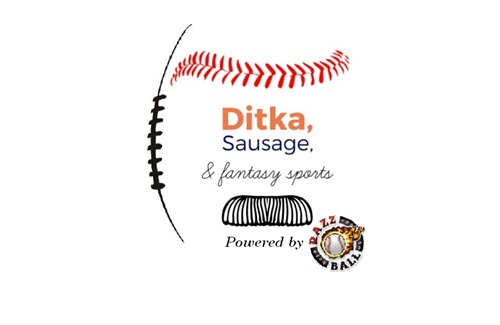 Only hours after the MLB trade deadline, Donkey Teeth and B_Don are joined by Razzball's new head prospect writer The Itch (starting Sept 1st). The gang breaks down the fantasy implications of the most impactful deadline deals including the Bauer, Greinke, Stroman, Castellanos, and Gallen trades. Guest Itch also gives his thoughts on the most relevant of the prospects involved in each deal.
Then B_Don and Donk grill Prospector Itch on the early edition of his late season top 100 prospects list. The youngsters discussed include Luis Robert, Jo Adell, Bo Bichette, Kristian Robinson, Marco Luciano, Gavin Lux, Josh VanMeter, CJ Abrams, George Valera and Tommy Edman.
Finally, The Itch proclaims one of his favorite prospects Trent Grisham aka The Reckoning, "Should be in the majors right now". Just minutes after the show recording is complete, Trent Grisham is called up by the Brew Crew! Get your lotion out, The Itch is here to stay!
Please, blog, may I have some more?