(NOTE: THIS POST WAS RELEASED EARLY YESTERDAY ON OUR PATREON. IT'S $5/MONTH.)
Being hearing a lot of gossip about Clint Frazier. That's healthy. Ya know, some ginger tea. Don't think the Yankees called Clint Frazier up just for make-up games, though this was overheard: "He's not a clown?" Aaron Boone continued, "Oh, I thought he was for makeup games." Then Boone laughed himself out of his mask.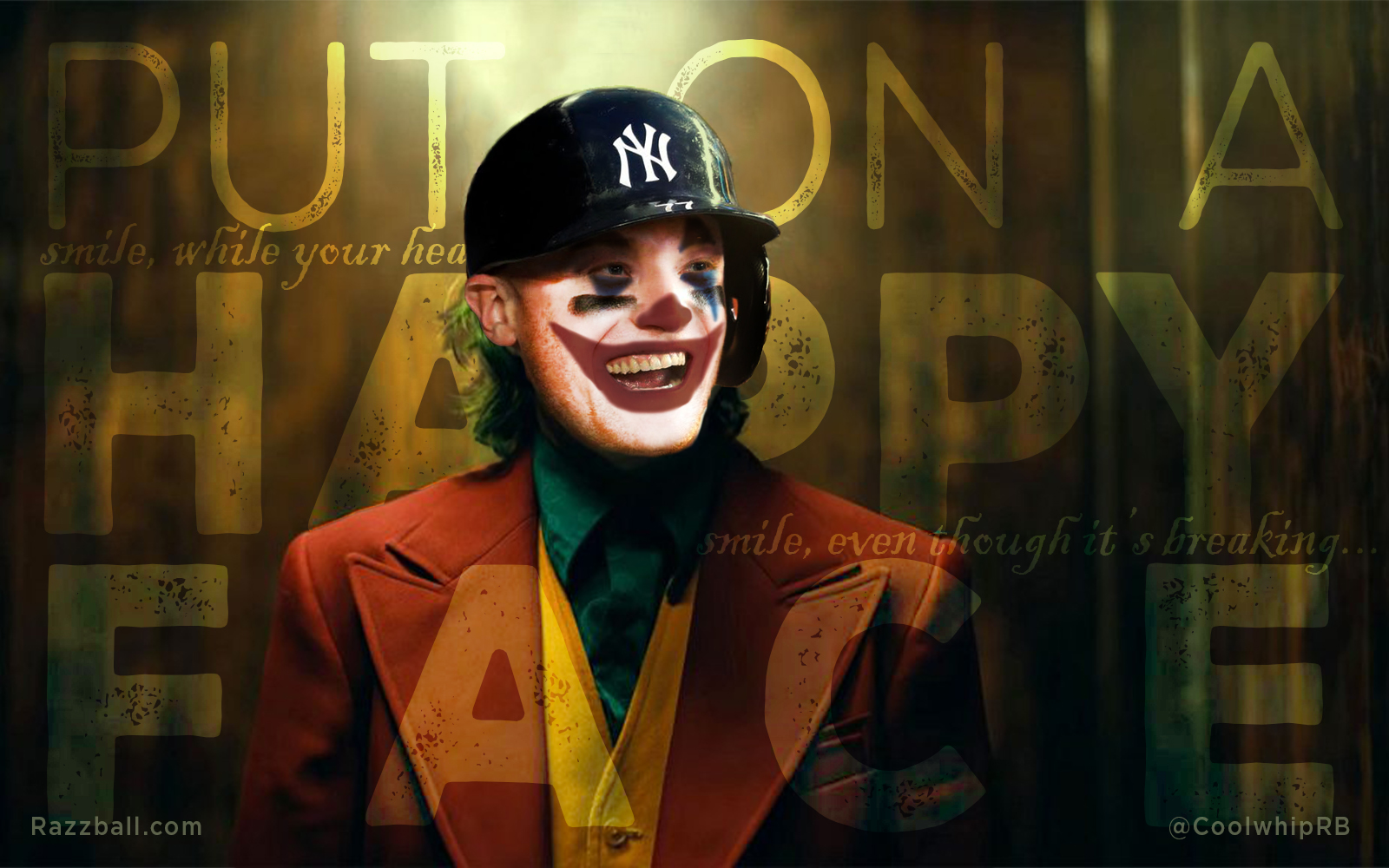 Artwork by our talented writer, CoolWhip.
So, Clint Frazier has struggled to get real playing time with the Yankees, but maybe he's this year's spark plug. He does look like he's fire. He's a 20-homer, 7-steal, .260 hitter over a 162 games, and that lineup is so great, I'd take a flyer on Frazier. Some might say, "Clint Frazier? I like Mike Tauchman!" Yeah, Tauchman's projected for 3 HRs, 2 SBs and a .255 average, how can he not be owned?! Dude's a 20-game hot streak away from one good Trevor Story game! Okay, I'm being unfair and underselling. Projections don't love Tauchman, but if he gets everyday at-bats, he's worth a look or whoever is in that lineup replacing Stanton, whether it's Aaron Hicks, Mike Ford, Clint Frazier, or PTBYankee'dL. So, this is kind of a Yankees' placeholder in lineup endorsement, but Clint Frazier is the most interesting. Plus, *pinkie up as I sip* ginger tea. Anyway, here's some more players to Buy or Sell this week in fantasy baseball:
Please, blog, may I have some more?