Grey joins Donkey Teeth and B_Don to discuss ideas for 2020 fantasy baseball on the Goin' Deep Razzcast. They debate whether Ronald Acuna or Mike Trout should be taken #1 overall next year, or maybe dark horse Christian Yelich? The changing landscape of Major League Baseball and fantasy baseball is at the forefront of the discussion.
And should you gamble on Pete Alonso or Yordan Alvarez in the late 2nd or early 3rd round? Yes, but you'll have to tune in to find out which one. Then later in the show Grey disowns B_Don for suggesting Bryce Harper should be drafted over Rafael Devers, and Donkey Teeth is disowned shortly after for contemplating Aaron Judge over Devers. Don't miss all the drama on this week's episode of Goin' Deep!
Please, blog, may I have some more?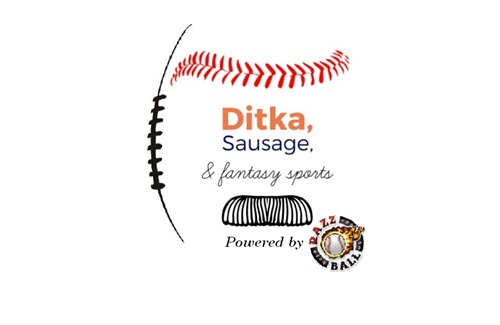 This week on the one and only Fantasy Sausage Pod about Baseball, Donkey Teeth travels to Nashville and catches a Triple-A game while B_Don takes in a Twins/Mariners showdown in the Emerald City. The guys discuss some of the stand outs from both of these games: Donkey Teeth shares some thoughts on Genesis Cabrera, Adolis Garcia, Hunter Cole, Eli White, and Lane Thomas while B_Don regales the audience with tales of Byron Buxton's moonshot grand slam and the grand slam breakfast Miguel Sano ate in at Denny's.
The Sausage Lover's also tease next week's featured profiles of exciting rookie pitchers, Griffin Canning and Corbin Martin. The show is rounded out as usual with some pick up recommendations as B_Don and Donkey share their thoughts on Brendan Rodgers, Cavan Biggio, Kevin Cron, Josh Naylor, Kyle Tucker, Yordan Alvarez, plus the state of the Rangers, Rockies and Braves bullpens. Grab a wiener and tune in!
Please, blog, may I have some more?
While B_Don is off taking care of "family business" in Puerto Rico, Grey swoops in to steal the one and only Fantasy Sausage Show about baseball. As usual, nobody has any idea whether or not the show is actually recording.
After 10 minutes of standard Grey Albright nonsense, Donkey Teeth and the Fantasy Master Lothario dig into Donkey's most recent Top 100 Starting Pitchers post. The guys take a closer look a Hyun-Jin Ryu, Robbie Ray, Chris Sale, Martin Perez, Lucas Giolito, Griffin Canning, Clayton Kershaw, and Joey Bag O Butts Lucchesi. Grey also admits he may have been mistaken about Zack Greinke and Madison Bumgarner, while Donkey Teeth makes yet another case for Yusei Kikuchi.
The show is rounded out with a comparison of two of Grey's early season offensive darlings: Hunter Dozier and Christian Walker. Find out what to expect from these two young bats moving forward and where they might be drafted if fantasy drafts were taking place today. Enjoy this special Grey Albright Sausage episode while supplies last!
Please, blog, may I have some more?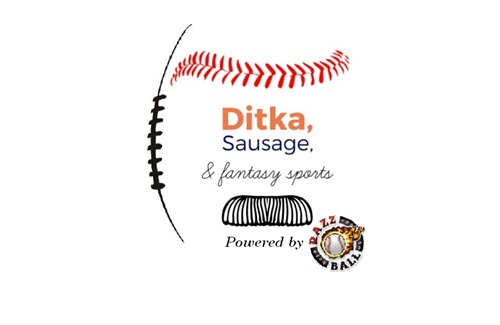 B_Don and Donkey Teeth are back at it, discussing various forms of sausage along with a little fantasy baseball. Journeyman Chris Bassitt is the object of Donkey's affection this week while B_Don sifts through hours of Caleb Smith film and Coach Ditka highlights. Find out whether you should be buying or selling both of these arms in your respective league.
In the rapid fire pickups segment, the guys chat up youngsters Carter Kieboom and Nate Lowe. Other potential pickups discussed include Griffin Canning, Jesus Aguilar, Jose Peraza, Luis Rengifo, Harrison Bader, and Jorge Mateo. It's time to get your sausage into mid-season form, tune in now!
Please, blog, may I have some more?