Happy Saturday, Razzball Folks!
The All-Star break is upon us, and we have a record low number of bodies that have hit the floor due to injury. However, we have a record number of folks on the IL because of COVID-19 in the "vaccine avoidance" category.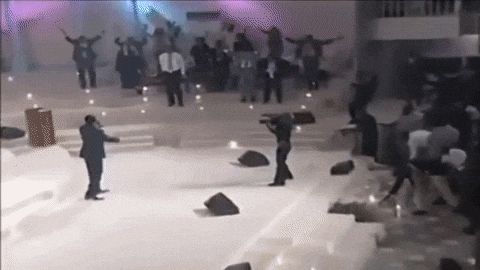 Specifically, the Kansas City Royals have 10 unvaccinated players, the most of any MLB team, unable to make it into Canada for the Royals-Blue Jays series. Four out of seven players that spoke about their reason for not getting the vaccine mentioned "personal freedoms". The Kansas City Royals and anyone rostering Andrew Benintendi, Whit Merrifield, M.J. Melendez, Hunter Dozier, Brad Keller, Brady Singer, Michael Taylor, Kyle Isbel, Dylan Coleman, and Cam Gallagher are now personally free to look for alternates.
Anyway, I will be spending this weekend up at the Twins-White Sox series in Minneapolis. I stopped to get some cheese at a gas station, which is some sort of right of passage.
What a monstrosity.

I will eat it. pic.twitter.com/9pa3mXuamc

— kee 4 #3 (@Keelin_12ft) July 15, 2022
If you happen to be at that series, feel free to stop and say "Hello!".
Folks, *rolls out list and licks tip of feather quill pen* it is injury time:
AL Central
Chicago White Sox
Eloy Jimenez (OF): Eloy was injured again, but he should be okay. If you have him, keep him or consider a trade. Eloy was less injury prone in the second half of the 2021 season. However, some OFs to consider that might be available as backups are Andrew McCutchen (Milwaukee) and Jace Peterson (Milwaukee).
Cleveland Guardians
Aaron Civale (SP): Civale is out with a sprained wrist. He will be out until July 29. Merrill Kelly (Arizona) might be available if you need a replacement for Civale.
Kansas City Royals
Jonathan Heasley (SP): Heasley is out with shoulder tendinitis. He is eligible to return around July 25. Tyler Wells (Baltimore) has been performing well should you need a replacement.
Andrew Benintendi (OF), Whit Merrifield (INF/OF), M.J. Melendez (C), Hunter Dozier (DH), Brad Keller (SP), Brady Singer (SP), Michael A. Taylor (OF), Kyle Isbel (OF), Dylan Coleman (RP), Cam Gallagher (C): This list of freedom fighters will be missing out on the series against Toronto. If you have any of these folks, please check out the Razzball Player Rater.
Up until today, 25 total visiting players had not been allowed into Canada because they were unvaccinated. Kansas City by itself has 10 — including four of its five top hitters and its two best starters. They'll be replaced by a rash of AAA and AA players who will be in Toronto.

— Jeff Passan (@JeffPassan) July 13, 2022
AL East
Boston Red Sox
Josh Winckowski (SP): Winckowski is on the COVID-19 list. Darwinzon Hernandez was recalled to replace Winckowski.
Darwinzon Hernandez with the looooong step through the mound yesterday pic.twitter.com/WL87fUHtVT

— Ashley Green (@agreenphotog) April 28, 2022
Christian Arroyo (INF/OF): Arroyo will be out with a strained groin. He is eligible to return around July 19. Kyle Farmer (Cincinnati) and Wilmer Flores (San Francisco) could be potential utility replacements for Arroyo.
Connor Seabold (SP): Seabold is out with a strained forearm. He is eligible to return on July 24. Alex Wood is probably taken in your league, but he is still slipping under the radar in some.
New York Yankees
Luis Severino (SP): Severino is out with a strained lat until at least July 29. Nathan Eovaldi (Boston) should be back in play this week if you need a replacement.
Tampa Bay Rays
Wander Franco (SS): Unfortunately, Franco is expected to miss 5-8 weeks for hand surgery. Taylor Walls has been doing pretty well in Franco's place.
Taylor Walls – Tampa Bay Rays (4)
pic.twitter.com/LvQjc6MoNd

— MLB HR Videos (@MLBHRVideos) July 14, 2022
Josh Fleming (SP): Fleming is out with a strained oblique. He will be eligible to return around July 27. He is added to a long list of injured Tampa Bay Rays.
This is #RaysUp injury list:

Nick Anderson
Shane Baz
JT Chargois
Yonny Chirinos
Pete Fairbanks*
J.P. Feyereisen
Josh Fleming
Tyler Glasnow
Andrew Kittredge
Brendan McKay
Luis Patino
Jeffrey Springs
Mike Zunino
Wander Franco
Brandon Lowe*
Kevin Kiermaier
Manuel Margot

*Back soon

— Evan Closky (@ECloskyWTSP) July 14, 2022
Shane Baz (SP): Baz will be out with a sprained elbow for at least 4 weeks. Luis Patino replaced Baz immediately. Luke Bard was recalled for Baz's roster spot. Tylor Megill (although he is unvaccinated) or Kyle Gibson (Phillies) would be good to take a look at.
Kevin Kiermaier (OF): Kiermair is out with hip inflammation. Kiermaier is eligible to return on July 20 but is expected to miss "significant time". Luke Raley and Jonathan Aranda (INF) are expected to replace Kiermair and Walls' spot as he was shifted over to Franco's spot.
Kevin Kiermaier is going to miss significant time with a hip issue too. Some notable injuries as the #RedSox open a four-game set with the Rays. https://t.co/CTq68D9SUW

— Mac Cerullo (@MacCerullo) July 11, 2022
AL West
Houston Astros
Yordan Alvarez (OF/1B): Alvarez is experiencing with hand inflammation and is eligible to return on July 20 but realistically not until early August. Chas McCormick replaced Alvarez. Hunter Dozier (Kansas) is a potential alternative for Alvarez for your league.
Seattle Mariners
Ken Giles (RP): Giles is out with shoulder discomfort. He is eligible to return on July 24. There have been few updates around his condition. Giles has had a host of injuries over the past few years including one that required Tommy John surgery and a right finger tendon injury.
Ken Giles is dealing with an apparent injury, which Eugenio Suárez noticed immediately and called for athletic trainers … He's leaving this game.

— Daniel Kramer (@DKramer_) July 9, 2022
Texas Rangers
Joe Barlow (RP): Joe Barlow is out again with a blister (index finger). This has been a recurring issue for Barlow. He is eligible to return around July 28. Brett Martin has moved into the closer role for the Rangers.
Mitch Garver (C): Garver is out with flexor tendon surgery. Unfortunately, he will be out for the season. Jonah Heim and Meibrys Viloria will replace Garver on the Ranger's roster.
Dane Dunning (SP): Dunning is out with an ankle impingement. He is eligible to return on July 26. The Rangers have recalled and optioned various LHPs and RHPs including A.J. Alexy, Josh Sborz, and Kolby Allard.
Roster moves for Wednesday (1/2):
– RHP A.J. Alexy (#62) and RHP Josh Sborz (#66) recalled from Triple-A Round Rock
– RHP Joe Barlow placed on 15-day Injured List with right index finger blister
– LHP Kolby Allard optioned to Triple-A Round Rock

— Texas Rangers PR (@TXRangersPR) July 13, 2022
Tanner Rainey (RP): Rainey sustained a UCL injury and has been moved to the 60-day IL. Kyle Finnegan, Carl Edwards Jr., Steve Cishek, and maybe Jordan Weems might replace Rainey.
When asked who's going to be the Nationals' closer moving forward with Tanner Rainey out, Davey Martinez said Kyle Finnegan is going to be "the guy." If he's unavailable, Carl Edwards Jr., Steve Cishek and maybe Jordan Weems will be in the mix for saves.

— Matt Weyrich (@ByMattWeyrich) July 14, 2022
National League Injuries
NL Central
Chicago Cubs
Andrelton Simmons (SS): Simmons is out with a strained shoulder until at least July 21. Apparently, there is some noise for Dixon Machado to come to the Show. However, for now, we will see Nico Hoerner at SS.
Cincinnati Reds
Mike Moustakas (3B), Albert Almora Jr. (OF): Moustakas and Almora Jr. are on the COVID-19 IL and eligible to return around July 15 and 13, respectively.
Pittsburgh Pirates
Bryan Reynolds (OF): Reynolds is out with a strained oblique. He is eligible to return around July 21. Luckily, veteran outfielder Jake Marisnick returned to the Pirates recently and is doing pretty, pretty, pretty good.
Jake Marisnick is loving Miami. pic.twitter.com/5ilPnuSkOV
NL East
Atlanta Braves
Darren O'Day (RP): O'Day strained his calf and is eligible to return on July 27. Kenley Jansen, who is currently the #68 overall player on the Razzball Player Rater, was reinstated from the IL.
The #Braves today reinstated RHP Kenley Jansen from the injured list and placed RHP Darren O'Day on the 15-day injured list, retroactive to July 12, with a strained left calf muscle.
New York Mets
James McCann (C): McCann is out with a left oblique strain and is eligible to return on July 20. Thomas Nido will assume the starting catching duties, and Patrick Mazeika was recalled from Triple-A to provide back-up.
When Patrick Mazeika hits a double pic.twitter.com/WDUpqhnrTM

— Allison McCague, PhD ??? (@PetitePhD) July 15, 2022
Philadelphia Phillies
J.T. Realmuto (C), Alec Bohm (3B), Aaron Nola (SP), and Kyle Gibson (SP):  Realmuto, Bohm, Nola, and Gibson are all on the COVID-19 IL for eschewing the COVID-19 vaccination.
Noted epidemiologist J.T. Realmuto had a lot of thoughts about the topic.
J.T. Realmuto said he consulted with doctors he knew and decided he did not need a COVID vaccine. He will forfeit close to $260,000. "I'm not going to let Canada tell me what I do and don't put in my body for a little bit of money," Realmuto said. "It's just not worth it."

— Matt Gelb (@MattGelb) July 12, 2022
NL West
Los Angeles Dodgers
Brusdar Graterol (RP): Graterol is out with shoulder inflammation until at least July 26. Reyes Moronta was recalled to replace Graterol.
https://twitter.com/ErickAg52598307/status/1541282251459026944
San Francisco Giants
Tommy La Stella (INF): La Stella is out on the COVID-19 IL. He is eligible to return on July 19. Darin Ruf will replace La Stella as the DH.
Zack Littell (RP): Littell is out with a strained oblique. He is eligible to return on July 24. Yunior Marte was recalled to replace Zack Littell.
The #SFGiants made the following roster moves: 

• OF Luis González returned from rehab assignment and reinstated from the 10-day IL
• RHP Zack Littell placed on the 15-day IL
• RHP Yunior Marte recalled from Triple-A Sacramento
• LHP Jake McGee designated for assignment

— SFGiants (@SFGiants) July 9, 2022
That is all for this week's report! Here is hoping your team gets a rest and recovers during the All-Star Break.
---
Are you planning any big changes for your roster around the All-Star Break? Tell me here in the comments or on Twitter (@keelin_12ft).