Coming into last night the Baltimore Orioles were the fourth lowest scoring team in the league with 321 runs scored. They are still the fourth lowest scoring team today, but they did manage to score a season high 13 runs against Mike Clevinger and the Clevinger Indians. I mean Cleveland Indians. To be fair to Clevinger he was only responsible for seven of those runs over one and two thirds innings. Not exactly what his owners were hoping to see in his return from the IL. Am I the only one that thinks he looks like 2017 deGrom? And which one of them played Mitch in Dazed and Confused? But enough about that. After raking in Triple A and being called up to Baltimore back on June 3, Sisco has done very little. On Friday night he exploded with a homer, a double, a single, three runs and five RBIs! For my points readers, he had 18 points before this game in which he totaled 15 more nearly doubling his season total. While it was a great performance, Trey Mancini is the only Baltimore bat I'd consider owning. I say no thanks to Villar, in case you were wondering, but I do have a points league perspective. So I guess if you need saves he's cool. You cool, man?
Anthony Santander – Even though he went three for four, also falling a triple short of the cycle, I more impressed by the fact that this dude owns a multinational bank. Doesn't he?
John Means – For those not keeping track, John now sports a healthy 7-4 record with a sparkling 2.50 earned run average this season. He has been better than names such as Chris Archer, Julio Teheran, Marcus Stroman, Jack Flaherty, Chris Paddack, Blake Snell and Yu Darvish. Not too shabby. Yu know what I means. I guess John means good.
Matt Olson – Olson batted 1000 last night going three for three with a pair of home runs and a single. His M.O. (modus operandi) was matching Ciscos's five RBIs. His M.O. is also his initials. I thought hamate bone injuries were supposed to impair a player's power? In 50 games he has 16 home runs. Over a full season he's on a 50+ pace. Now that's an M.O.
Hyun-Jin Ryu – I believe his name is Korean for I'm not nearly as good as my 2019 numbers, but it's been a long time since I studied Korean. Actually the only Korean words I know are Shin-Soo Choo, Chan-Ho Park, and Jung-ho Kang. Is Gung Ho Korean? Either way, that movie is awesome. Every streak Ryu had coming into Friday's game was abruptly ended when the Rockies dined on Korean BBQ, scoring up seven runs on nine hits. Too-bad Foryou.
Nolan Arenado – Arenado played a big part in Ryu's tough outing. On the night he went four for five with a home run, two doubles, a single, two runs and two driven in. But for Nolan that's practically par for the course. Or should I say Parenado for the course.
Kevin Newman – Newman went one for five with a home run. It was his third game in a row with a home run. His profile says he's 25, but his picture screams 35. It's like he's a new man.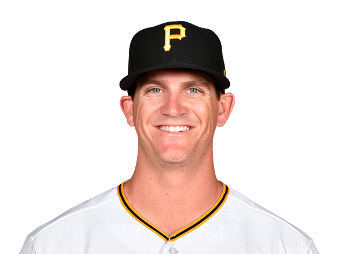 Chris Archer – Another start, another disappointment. He did have six strikeouts, but he only lasted four innings, giving up two earned in the first inning to put himself in an early hole. On the whole, Archer has seriously missed the target this season. I think he needs to get out of Pittsburgh pronto.
Miguel Sano – The mighty Twins only managed four runs against the White Sox in last night's contest. All four runs were driven in by Sano thanks to a pair of two run homers. I still say he put the "no" in Sano. Did you know that Sano rhymes with Cano?
Lourdes Gurriel Jr. – Speaking of Cano I finally pulled the trigger last week and dumped him for Gurriel. I actually drafted Lourdes in nearly all of my leagues, but subsequently dropped him in every one of those leagues. I've managed to reacquire him just about everywhere. In the past 48 hours it has paid off in spades. With a pair of home runs he now has back to back two homer games and five homers in his last four games. The only second base eligible player that has been hotter lately is DJ LeMahieu. In most leagues Gurriel is also eligible at SS and OF. Yes please.
Eloy Jiménez – Eloy hit is thirteenth big fly of the season. Hey Vlad, are you paying attention to the rookie of the year race?
Jose Berríos – Jose threw a quality start with three earned in seven and a third, but he also got the loss. I hate the QS state. How in the world is and 4.50 ERA quality? It's not. He did punch out five and I do consider this a quality start, but in general I don't like the official definition of the stat.
Yuli Gurriel – Not to be outdone by his younger brother, Yuli hit a walkoff shot in the tenth to put the Astros over the Mariners. Aaron Nola hit his first home run of the season in this game. Oh wait, that was Austin Nola. Never heard of him. Move along. Nothing to see there.
Austin Riley – The National League Rookie of the Year appears to be between Pete Alonso, Chris Paddack and Austin Riley. Paddack's lull over the last month has likely hurt his chances leaving the race between the two hitters. On the surface it seems like Alonso has the clear upper hand with 28 home runs and a .280 average, but Riley just hit is 13th of the season. Keep in mind that Alonso has had nearly double the at bats. Alonso is homering every 10.7 at bats while Riley needs 12.1. Feels awfully close to me. Both had a single and a homer on Friday. Advantage Alonso, but he best keep an eye on his rear view mirror. Object are closer than they appear.
Mike Soroka – Soroka improved to nine and one after besting Jacob deGrom (2021 Clevingter) and the Mets. I probably should have mentioned Soroka above in my NL ROY discussion as he has certainly earned it.
Juan Soto – JuSo, which is a terrible nickname to have considering it screams PEDS, hit his 14th home run. He's also batting over 300. Soto has quietly had a very respectable first half yet I feel I have heard very little of his success. And for the record I am in now way insinuating that he has any like to PEDs.
Rougned Odor – Horrible name. Odor missed a cycle by a home run. A lot of near misses on the cycle last night. He's batting .188. Need I say more?
Lance Lynn – Lynn struck out ten over eight scoreless inning to earn his tenth win of the season. If you happen to g"lance" at his stats you will see that he is having an excellent season.
Vincent Velasquez – He hit his first home run. His night on the mound was not very good. We'll leave it at that.
JT Realmuto – He should change his name to FU Realmuto. Sounds like a European soccer team. Why did I draft him over Contreras?
Brian Anderson – Anderson went two for four with a homer, a double, a run scored and three batted in. To be complete he also hit into a double play. He's popular in the sheep community. Was that too much of a stretch?
Michael Lorenzen – Got his fifth save of the season. Can he save your season?
Eric Sogard – So gard he has been a decent fantasy contributor hitting his ninth home run of the season.
Alex Dickerson – ADick's home run last night was his second of the season. His first was last Friday. So far he has hit a home run every time I've covered the Saturday roundup. Might have to stick him in my DFS lineups next Friday.
Fernando Tatis Jr. – FTJ hit his tenth home run of the 2019 season. Another guy I guess I should have mentioned I when discussing NL Rookies.
Yordan Alvarez – The American League Rookie of the Year in waiting sat out again with a sore knee. It's apparently nothing to worry about. I'll feel better when he's back out there hitting home runs.
Keston Hiura – Keston went 0-4 with a strikeout. Is it time to send him back down and recall Shaw?
The Yankees Home Run Streak – What are the chances it ends today with them playing in London and the players having some version of jet lag?
Kirby Yates – I think it's only fitting that I close this post with Yates having recorded his league leading 27th save.
Follow malamoney on Twitter at @malamoney