(NOTE: THIS POST WAS RELEASED EARLY YESTERDAY ON OUR PATREON. IT'S $5/MONTH.)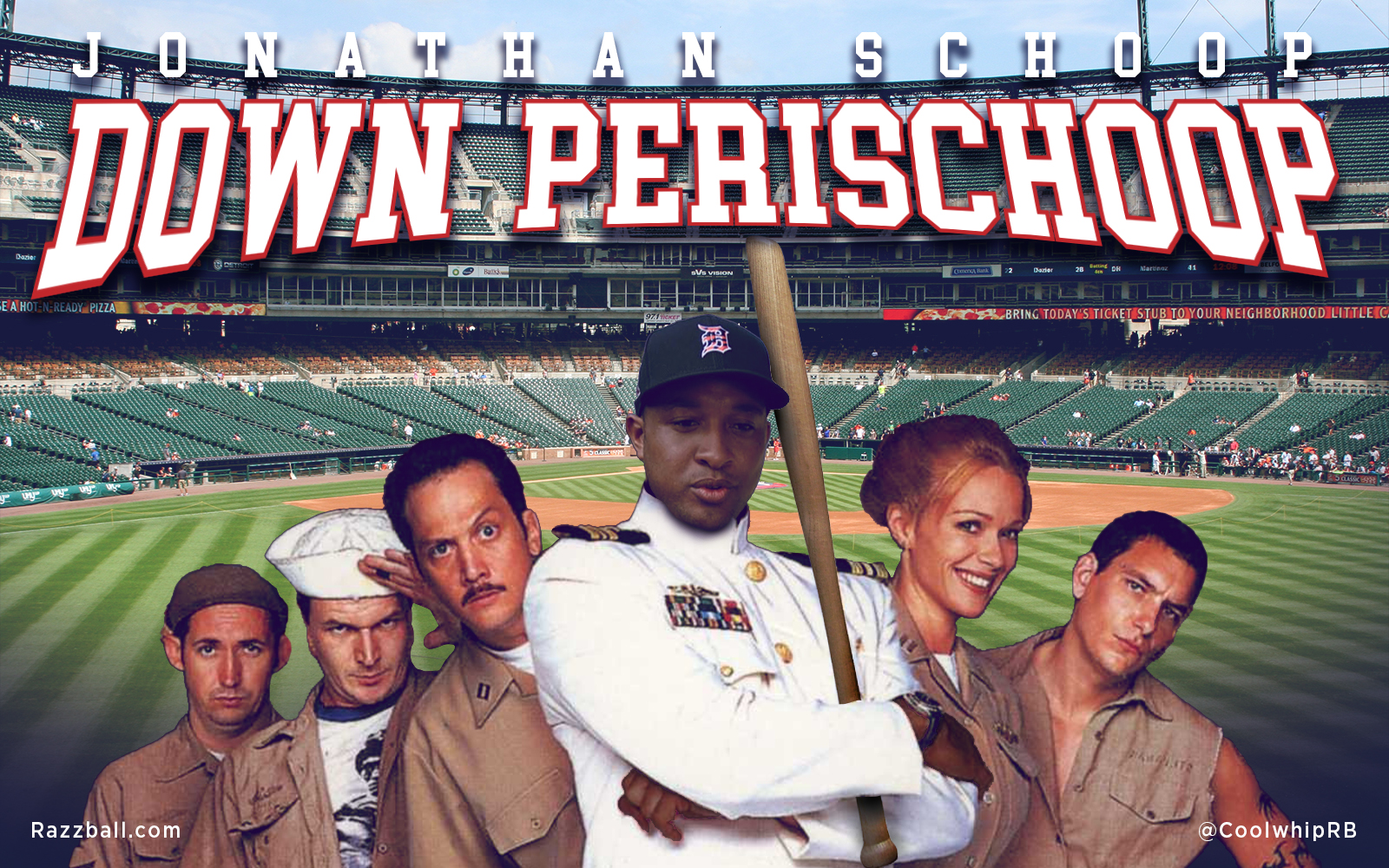 Is it already time for my Jonathan Schoop pickup post this year? Geez, time does fly. Like your mother! What does that mean? I thought I heard she was a flight attendant. If not, I'm so sorry. Like your mother! What? I thought I heard she was very polite and always said sorry. Guess she's a terrible person. My bad, was trying to be nice. So, Schoop, rhymes with dope, not Shoop, Shoop-e-doop. Uh, here I go, here I go, here I go again. Five girl readers, what's my weakness? Men (who play baseball)! Damn it! I promised myself I wouldn't make any allusions to Salt-N-Pepa. By the way, George Clooney has really nice hair. What color is it? SALT AND PEPPER! God damn it! Okay, so Schoop has cut his Ks (minimally), but is hitting better than usual with a much flatter swing. Considering how much he would loft the ball vs. now? I think he can get power and average with his new swing. Maybe call it the New Jonathan Swing — Tony! Toni! Tone! says Feels Good! If nothing else, Schoop is worth rostering because he's A) Not rostered in nearly enough leagues. B) Showing off a new swing that's working for him, and is around a top 10 2nd baseman on our Player Rater. C) There's no C. D) There was no C, why would there be a D? E) Grumbles F) Me, stop listing letters! Anyway, here's some more players to Buy or Sell this week in fantasy baseball:
Please, blog, may I have some more?