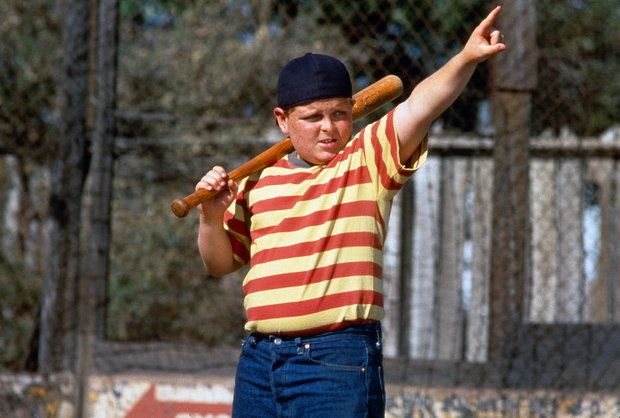 It's week four and The Hey Batter, Batter, Batter contest is in full swing. And since it's week four that means it's time to announce week two's winner. Before I do, let's take a look at the top batters from that week. Eric Thames is hitting the ball like a guy that just whacked the shit out of the ball in the Korean Baseball Organization. Oh wait, he did that? For the last three years Thames has done his best Mike Trout impression for the NC Dinos by averaging 41 homers, 127 RBIs, 114 runs scored, a .347 batting average and 21 stolen bases. Heck, those stats make Trout seem like a second rounder. Many did not expect his success to translate back to the MLB, but I wasn't as skeptical. My preseason projections were higher than most as I had him as a top twenty outfielder in points leagues. His 200+ ADP allowed me to scoop him up in many of my important leagues. I can't imagine he keeps up his current pace, but he should be opening up a lot of eyes. Unfortunately the "buy low" period was during draft season.
Thames led week two with 39 points. Only one contestant pick Thames. That was DonSlaughtOnslaught. He, however, was not the winner. After Thames was Marcell Ozuna (36) and Eugenio Suarez (35). The winner did not pick any of these top batters. Instead, he selected Wil Myers (26 points), Yoenis Cespedes (34) and Brian Dozier (20), ending the week with a grand total of 80 puntos. That's Spanish for points, not punts. I believe that word is el punt, but don't quote me on that. The winner of week two was Trevor. Well played Trevor, and welcome to the winner's circle, which is really just a smaller sub-circle inside the the loser's circle. And to answer last week's question as to whether Dozier could catch Giancarlo Stanton, the answer is "yes".
Here are the top five finishers from week 2:
Trevor (80 points) – Wil Myers (26), Yoenis Cespedes (34) and Brian Dozier (20)
Tony C (79) – Wil Myers (26), Yoenis Cespedes (34) and Giancarlo Stanton (19)
Shivdaddy (7) – Andrew McCutchen (27), Wil Myers (26) and Andrew Benintendi (20)
Jeff P (71) – Francisco Lindor (24), Hunter Renfroe (13) and Yoenis Cespedes (34)
Jason Heilskov (69) – Ryan Braun (23), Wil Myers (26) and Andrew Benintendi (20)

Current Standings
| | |
| --- | --- |
| Contestant | Score |
| Tony C | 130 |
| Manley Ramirez | 127 |
| Thor da Man | 118 |
| Robert Leiker | 115 |
| Tony | 112 |
| Blinds | 109 |
| Steinbrenner Youth | 101 |
| Foul balls | 100 |
| Shivdaddy | 100 |
| King Homer | 99 |
| TheTheory | 99 |
| Icalltails | 98 |
| You Know Nothing, J.T. Snow | 96 |
| Don't Under Do it | 93 |
| The Padre | 93 |
| Aaronl13 | 92 |
| Jeff P | 91 |
| LenFuego | 91 |
| MattH | 91 |
| Jason Heilskov | 89 |
The full standings are included in the spreadsheet attached at the bottom of this post.
Week 3
There are currently 70 entrants competing to win week 3. Among those 70 fantasy baseball fanatics 73 different batters were selected. This week we only had two Unpickable players selected, but we also had one person select two players that they selected in week one. I urge you to check your picks against your previous picks in the attached spreadsheet before submitting. Unpickables and already picked players (Repickables), net you zero points for said player.
The most picked player in week three was Freddie Freeman, who was named by 17 people. The next most, Francisco Lindor, was selected by twelve. Right now I'm trying to figure out why I wrote the number 17, but spelled out twelve. Anyone have a theory on that? It just so happens that Freeman happens to lead all batters with 31 points. He is followed by Bryce Harper (24 and Unpickable), Eric Thames (22) and Christian Yelich (21).
The current leader for week three is Euroalien with 57 points (as of Thursday afternoon). His (or her) batters are Edwin Encarnacion, Freddie Freeman and Robinson Cano. Sitting in the two spot, with 49 points, is Thor da man who picked Freddie Freeman, Francisco Lindor and Nomar Mazara. The top 14 people all have Freeman in their lineup. Last week's runner-up and overall standings leader, Tony C, is in third with 47 points.
For those trying to figure out what the heck this whole contest is all about, please re-read this post containing the rules. For those too lazy to click and read, here are the basic rules. Each week you pick three batters (no pitchers). A week (scoring period) runs from Monday through Sunday. You must have your picks submitted by 11:00 AM EDT on Monday mornings. You submit your picks by leaving a comment in the comments section of that's week's contest post. Comment timestamps will be used to break any ties. Once you pick a player, you cannot pick that player again in any subsequent week. A card laid is a card played. This means that once you announce your picks in the comments section, you cannot change them. It doesn't matter the reason.
The last thing to mention are the unmentionables. Actually they are called Unpickables. You cannot pick an unpickable. Well you can, but you will get zero points.
The Unpickables
Mike Trout
Mookie Betts
Jose Altuve
Nolan Arenado
Paul Goldschmidt
Anthony Rizzo
Bryce Harper
Charlie Blackmon
Kris Bryant
Josh Donaldson
Manny Machado
Joey Votto
Miguel Cabrera
Ham Porter
Each week is a new contest, but your weekly points will count towards your total points in the season long standings. The season will run fifteen weeks. At the end of the season there will be a five week playoff competition. In order to qualify for the playoffs you need to either win a weekly contest or finish in the top three overall season standings. That's it. If you win more than one week and/or finish in the top three, you still only get one entry into the playoffs. However the person that finishes the regular season with the most points (first place), will be allowed to pick players from the Unpickables list during the playoffs (one per week). The winner of the playoffs will receive a brand new Razzball tee shirt. And that's me plagiarizing me from last week. Cut and paste is your friend.
The scoring system that will be used for this contest is as follows:

1B(+1), 2B(+2), 3B(+3), HR(+4), RBI(+1), R(+1), SO(-1), BB(+1), SB(+1), CS(-1)

In case you don't remember who you've already picked, you can refer to the attached spreadsheet which shows you everyone's picks.
Important Note: Should this be in bold? Please use the same name you've used in previous weeks with all future submissions. Otherwise your points will not be combined and you will lose ground in the overall standings. If you are unsure of how you previously entered it, find your name in the standings tab of the spreadsheet and cut and paste it. You have been warned :)
Hey Batter Selected players Spreadsheet.
Newcomers welcome. Just because you missed any of the previous weeks does not mean you can't join this week. Remember all you have to do is win one week (any week) and you're in the playoffs!
Thames just homered again! (points not yet including in scores)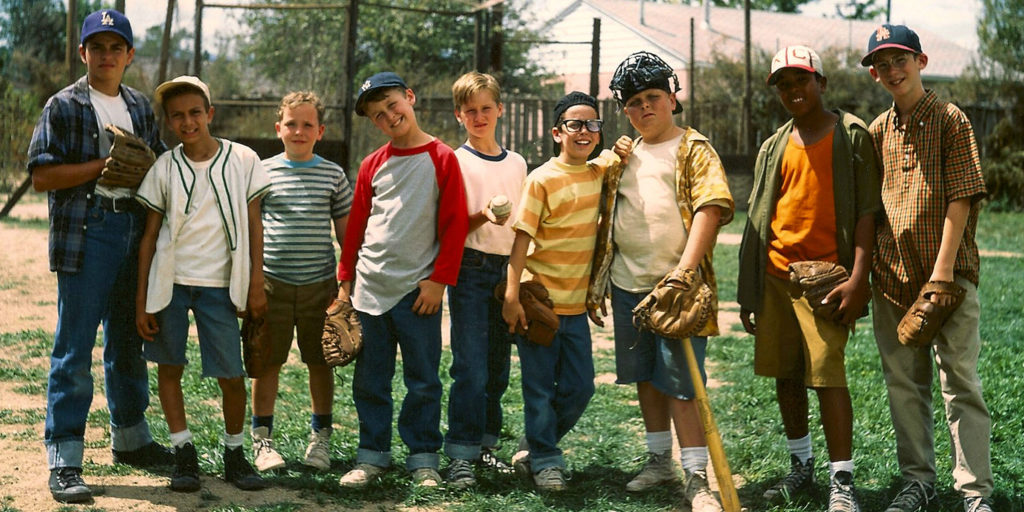 Follow malamoney on Twitter at @malamoney.