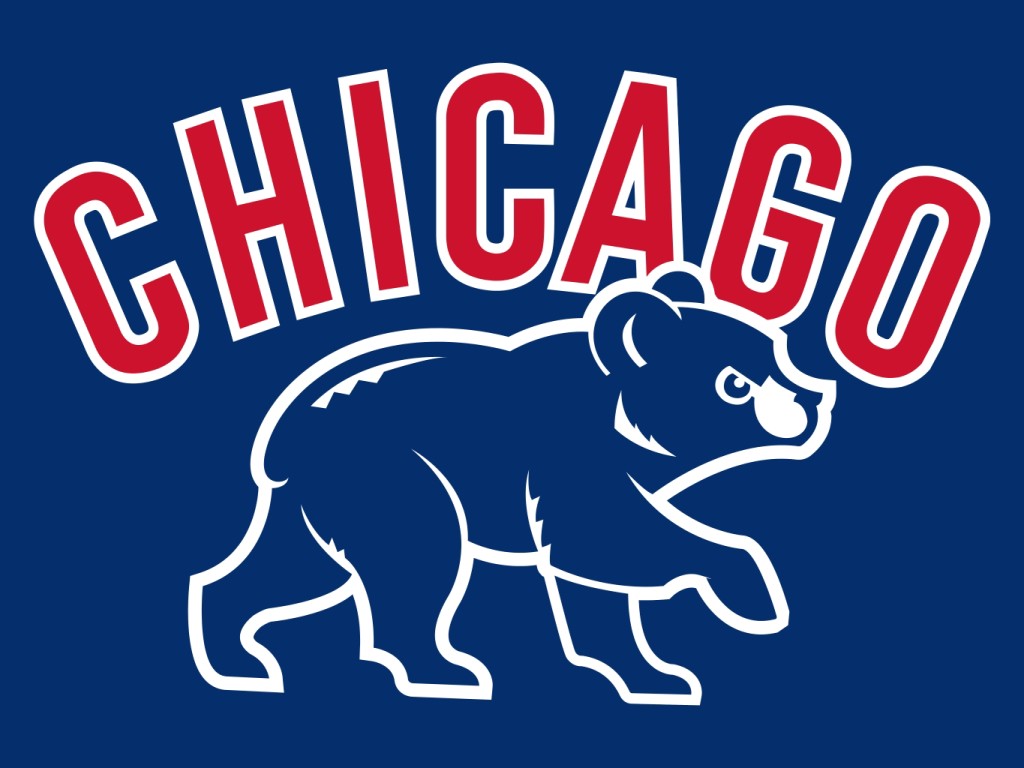 Welcome to the 2016 Razzball Team Previews! You'll find everything you need to know about each team to get yourself ready for the upcoming fantasy baseball season. And I mean everything, folks. We've got line-ups, charts, Slurpees, lube, a guide for beginner electricians, and even a cactus! Well, that's a lie. That's what Jay had last year sitting in front of him. This year? Um…a little less lube? Take that as you will. But hey, we've got teams to preview and questions to ask, so let's hop to it. We a very special guest for this post…Neil Finnell, to provide his take on what the team has in store this season. Now enough rambling, let's see what 2016 holds for the Chicago Cubs!
2016 Chicago Cubs Depth Chart & Projections
Starting Lineup
Bench
Starting Rotation
Bullpen
Note: Projections provided by Steamer.
And now we specifically want to get to the specifics. So, let's bring in Neil Finnell from Chicago Cubs Online to give us the low down on Chicago in 2016.
Gotta start with the elephant in the room: Is this the year the Cubbies finally win a Series and restore the collective lost hope of Chicago baseball generations past? Haha, I really have no gauge on the hope and confidence level of fans, but I know this storyline won't be going away anytime soon. These baby Cubs are good. Really good. So while it doesn't have much to do with fantasy, what's your outlook on the 2016 season for the Cubs? Final record and chances at a World Series pennant, please.
Neil Finnell: Predicting a World Series winner is impossible to do. Do I think the Cubs have a legitimate shot at winning the division and advancing in the tournament? Yes, but I will not predict them achieving the ultimate goal. Too much has to go right that can often be out of a team's control to win a World Series.

I think a large portion of the fan base is viewing the upcoming season as World Series or bust for the Cubs. There is a ton of cautious optimism that this is the year. It very well could be, but expecting that as the end result could lead to a frustrating and unenjoyable summer.

The Cubs goal is to win the NL Central and avoid the Wild Card Game. In order to edge out the Cardinals and Pirates, it's probably going to take 95 wins. So many things went right for the Cubs last season. With the depth that was added, I will go with a 95-67 record. Once in the post-season, anything is possible.
Haha, didn't exactly take the bait I was looking for, but 95 W would certainly solidify them as a World Series contender. Now to more specifics, that lineup is about as deadly as any in the majors. There's some volatility throughout it, but it's packed with more young'ns than a One Direction concert. At 26 years old, both Jason Heyward and Anthony Rizzo are essentially the savvy vets of the group, with five incredible bats behind them. Which of those five under 25 (Kris Bryant, Kyle Schwarber, Javier Baez, Addison Russell, Jorge Soler) takes the biggest step forward in 2016? (And sweet mercy…I can't believe I just typed out all those names. And under 25? I WANT THEO!)
Neil Finnell: Addison Russell. For as good as Russell was last season, especially after moving to shortstop, he has the most room to grow offensively from the numbers he put up last year. Kris Bryant and Kyle Schwarber would have to hit 40 homers and drive in 120 in order to top last season in the eyes of most people. Javier Baez performed well at the plate in September and outside of the low home run total and high strikeout total, Jorge Soler had a solid year. Russell hit .242/.307/.389 with 29 doubles, a triple, 13 home runs and a .696 OPS last season. This year his bat starts catching up to projections and the Gold Glove caliber defense.
If he takes that next step it will catapult that infield even further, currently headlines at the corners. You could easily make a case that both Anthony Rizzo and Kris Bryant are top 5 fantasy picks this year, and according to their Steamer projections they're primed for similar MVP-level seasons. You can only pick one, clearly a win-win situation, but who do you take and why?
Neil Finnell: Well, if Kris Bryant stays on his career path, he will win the NL MVP. Bryant was the College Player of the Year (2013), Minor League Player of the Year (2014) and NL Rookie of the Year (2015), so MVP in The Show is next, right? It will be interesting to see the adjustments he's made this off-season when Spring Training starts. If I had to pick one, all kidding aside, it would be Anthony Rizzo.

Rizzo has put together back-to-back MVP-caliber seasons and should see more time off this year to keep him fresh in August and September. It's easy to forget how good Rizzo was before the break last season (.298/.413/.542/.955, 24 doubles, two triples, 16 home runs). He ran out of gas and Maddon should give him more time off this year, and that is the plan from the way I understand it.

Anthony Rizzo should benefit by hitting in the improved lineup and actually give Bryce Harper and Paul Goldschmidt a run for their money for the MVP award this season.
And become the top hitter in the NL. That'd be crazy since arguably the top SP is already in Chicago. Not since Greg Maddux in 1992 has a Cub brought the award home to Chicago. And then last season Jake Arrieta happened. He was unhittable to the tune of a 1.77ERA, 0.86 WHIP, 236 Ks and 22 W. I mean, sweet mercy, it's the second coming of Greg Maddux! (And as a Braves fan, I'd love to have Arrieta come south, too!) This was the first taste of dominance for Arrieta, though, whereas Maddux is arguably the greatest pitcher of all-time. So, let's not get ahead of ourselves. However, I expect great things from Jake once again in 2016. Will he fall over or under the Steamer projection, 208IP/15W/219K/2.95ERA in 2016? As always with Steamer, it seems a little conservative.
Neil Finnell: Let me start by saying Jake Arrieta has been pretty darn good since teaming up with Chris Bosio. Because the Cubs finished last in the division in 2014, Arrieta's breakout season is often overlooked. Was he as dominant as he was from late-June on last year? No, but no one in the history of the game has ever pitched the way Arrieta did after the break.

Arrieta was 10-5 in 25 starts with a 2.53 ERA, 0.98 WHIP and 2.26 FIP in 2014. Arrieta allowed 46 runs, 44 earned, on 114 hits with 41 walks and 167 strikeouts in 156 2/3 innings. And he's 36-13 in 67 starts with a 2.26 ERA, 0.94 WHIP and 2.62 WHIP over three seasons with the Cubs.

There will be a regression for Arrieta, it would be naïve to think he can match what he did last year. Equaling the projection would be a good year, but closer to his 2014 performance is what I think he's capable of for the 2016 season.
Which is still an incredibly elite mark. Alright, we only have time for one more question. I could ask plenty others about my favorite to win the NL, about the underrated bullpen or the chances Jon Lester outperforms Arrieta (35%?), but I want to focus on a player who is slated for the bench, but should receive a healthy number of ABs: Javier Baez. I mentioned him in that group of studs above, the 'five under 25,' but really he's nothing but a prized prospect dripping with power in the minor leagues that hasn't put it together yet on the big stage. I bought into the hype big time two years ago, but my patience is wearing thin. Can he drop his K% and actually put together a season worthy of his touted perception?
Neil Finnell: Strikeouts, and lots of them, will always be part of Javier Baez's game. Baez showed an improved approach offensively last season, both in the minors and majors. His career should be full of extremes, both in the power numbers and strikeouts. If you gauge his performance only on cutting down the strikeout rate, he will not meet expectations, but as a player that can play above average defense at three positions (SS, 2B and 3B – and potentially the OF) and a 20-20 season at the plate, Javier Baez will provide great value to the Cubs.
Thanks Neil for the conversation about the Chicago Cubs in 2016! The Cubs will certainly make waves in the fantasy world this season with so many assets. Be on the lookout for them in your rankings, as teams stacked with this version of the Cubbies will likely find high success in 2016.
Keep checking back! More 2016 Team Previews to come!