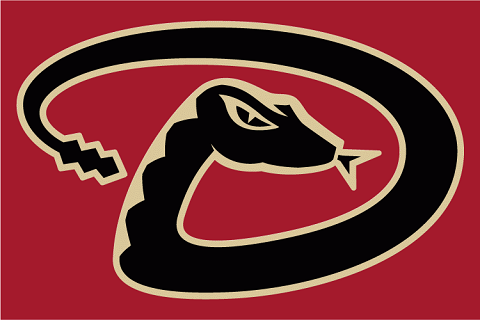 Welcome to the 2016 Razzball Team Previews! You'll find everything you need to know about each team to get yourself ready for the upcoming fantasy baseball season. And I mean everything, folks. We've got line-ups, charts, Slurpees, lube, a guide for beginner electricians, and even a cactus! Well, that's a lie. That's what Jay had last year sitting in front of him. This year? Um…a little less lube? Take that as you will. But hey, we've got teams to preview and questions to ask, so let's hop to it. We a very special guest for this post… James Attwood, to provide his take on what the team has in store this season. Now enough rambling, let's see what 2016 holds for the Arizona Diamondbacks!
2016 Arizona Diamondbacks Depth Chart & Projections
Starting Lineup
Bench
Starting Rotation
| | | | | | | | |
| --- | --- | --- | --- | --- | --- | --- | --- |
| Role | Player | W | SV | IP | K | ERA | WHIP |
| 1 | Zack Greinke | 13 | 0 | 209 | 196 | 3.07 | 1.12 |
| 2 | Shelby Miller | 10 | 0 | 187 | 155 | 4.09 | 1.32 |
| 3 | Patrick Corbin | 9 | 0 | 151 | 133 | 3.51 | 1.21 |
| 4 | Rubby de la Rosa | 8 | 0 | 140 | 117 | 4.13 | 1.32 |
| 5 | Robbie Ray | 7 | 0 | 118 | 116 | 3.92 | 1.31 |
| 6 | Josh Collmenter |  4 | 2 | 74 | 49 | 4.07 | 1.29 |
Bullpen
Note: Projections provided by Steamer.
And now we specifically want to get to the specifics. So, let's bring in James Attwood from AZ Snake Pit to give us the low down on Arizona in 2016.
The standings would say 2015 was a disappointing season for Arizona, derailed by one of the worst starting rotations in the majors. The additions of Zack Greinke and Shelby Miller should bolster the top of the 2016 staff, but can Arizona and fantasy owners rely on a Patrick Corbin rebound to his All-Star form of 2013? He produced a 3.60 ERA across 85 IP with an 8.26 K/9 last season, but what's his ceiling after missing almost two years to injury?
James Attwood: The team was incredibly careful with regard to Corbin's return from Tommy John surgery. Despite some strong performances, the team stood firm to their 90-pitch limit. By the end of the season, Corbin's velocity had fully returned. More importantly, his out-pitch, that nasty, hard-biting slider of his has also returned, with the same snap and velocity as before. There is every reason to expect that Corbin should be able to return to 2013 form. The one concern may be that his innings could get limited to the 160 IP mark. That seems far more likely to be something that comes into play based on team performance and need late in the season.
The biggest bright spot in Arizona last season was the breakout of A.J. Pollock. I mean, .315/111/20/76/39 is Trout-like! Even a 6.6 WAR season from A.J. and Paul Goldschmidt being Paul Goldschmidt (.321/103/33/110/21) weren't enough to ascend the lineup, though; they need another impact bat. In my opinion the prime candidate for a 2016 breakout is David Peralta. His SLG% jumped from .450 in 2014 to .522 in 2015, a big increase. With an increase of more than 100 at-bats projected to come his way, can he reach another level and become the third impact fantasy player? I doubt he reaches Top 10 status like Goldy and Pollock, but how high is his ceiling this year?
James Attwood: I think we have probably seen Peralta at or near his peak now. The difference is, I think we are likely to see that peak played at more often in 2016 than we did in 2015, when Peralta was fighting just for playing time.  I think the big thing now it that, having proved he can adapt to hitting LHP with some success, he  is likely to get more playing time and ABs in 2016.
Let's talk Yasmany Tomas. If Peralta isn't the player to take a jump forward this year, I'm sure every Arizona fan is hoping that player is Tomas. Well, I'm sure you desire both to improve, but anything is seemingly an improvement for Yasmany after a negative WAR season. It's hard to even write that. There's no way he remains below replacement-value, right? Who is the real Yasmany Tomas? The player who struck out 25.8% of the time with a .128 ISO, or the Cuban prodigy with a 30+ HR bat?
James Attwood: Tomas is still young(ish) and adapting to MLB play after more than a year away from shorter-season Cuban ball, so there are reasons to be hopeful that he can indeed become a positive contributor. That said, he needs to come to camp in much better shape than he did last year and he is going to need to work very hard with the new hitting coach, Dave Magadan, on elevating the ball. He is also going to need to get more comfortable taking better routes to the ball when playing defense. It is going to be a tough task for him to do all of those things at once. The hope of course, is that he is able to do so. I think a reasonable expectation is that he makes small strides across the board and at least digs himself out of negative value territory. Unless he adds a ton more power-stroke to his game though, he is going to be incredibly hard-pressed to reach the level of even being a 2 WAR player.
As a Braves fan this one may come across as a little combative since, you know, we essentially adopted the top of your farm system. I was initally pissed when I heard the Braves traded Shelby Miller, but in a reversal of emotions equal to finding out you got Punk'd, I shifted from 'What the eff?!?' to 'Oh, hell yeah!' when I found out Dansby Swanson (2014 #1 overall pick) and Aaron Blair were packaged with Ender Inciarte. Add Touki Toussaint to the mix and it seems the DBacks are cashing in on the future for right now. With what's left, who's a prime candidate to emerge from the farm to make a fantasy impact in 2016? (Is this too soon, haha?)
James Attwood: There are three or four names left that could make a big impact in 2016. The first is Archie Bradley. After a strong debut, a return to statistical normalcy and injury (including a line drive to the face) derailed his season. A reworked delivery seems to have brought some consistency to his delivery, leading to a strong hope that he can still be the impact starter he was thought to be when he was drafted 7th overall in 2011. Second is infielder, Brandon Drury. Drury received a cup of coffee in 2015, but is in position to compete for the starting second base job this spring. As a right-handed hitter that started out at third base, he also looks like a strong candidate to spell Jake Lamb should the need arise. Third, there is Socrates Brito, the one player in the farm system that might have made Inciarte a bit more expendable than he would at first seem. Brito is still very young, but has adapted well to every promotion, and has relatively the same toolset, except that he hits for more power and is actually even fleeter of foot. Right now he projects as the team's 4th OF, but it is not inconceivable that, like Inciarte, hew could play his way into a starting job with a strong performance or Tomas struggles. Lastly, there is the team's new number one prospect, Braden Shipley. Shipley has terrific #2-type stuff with strong control and plenty of velocity. He'll see some action in spring, but chances are that he open the season in the minors. Still, he could be in a position to make a strong contribution by July if his development remains on track.
The pool at Chase Field. It's the staple of the stadium and set the trend for making baseball stadiums entertaining destinations rather than just a place to watch a game. We can all picture it, but in every picture it seems quite tame. Are there any crazy stories of drunken tomfoolery or debauchery that just need to be shared?
James Attwood: There have been plenty of times where the festivities have gotten a bit"wild", including folks jumping into the pool from the section directly above the back side of the pool. That said, the pool has its own assigned security detail during the game and the organization goes to extensive (sometimes even oppressive) lengths to make sure the stadium remains a family friendly environment. With that being the case, the incidents of wildness (including behavior not necessarily "wrong" but certainly not "kid friendly") tend to be very short-lived as the attendant security generally brings things to a quick end.
And now for extra innings! Free baseball!
As we're having conversation about the Diamondbacks, they up and pull another trade. The recent move of Chase Anderson and Aaron Hill for Jean Segura seemingly solves a lot of issues for Arizona, and gives them back the best player. You traded out of depth (SP) and don't lose any infield bench bats; if anything, they may have improved. Now with Segura stopping things at short, I'll give you a two-for-one: Does Chris Owings stave off Nick Ahmed for the starting 2B gig now? And (bonus round!), does Segura's stock rise if he can slide into the 1- or 2-hole in the lineup around Pollock, Goldschmidt and Peralta?
James Attwood: Jean Segura is arguably the third-best option for short stop on the Diamondbacks right now. While he and Chris Owings might duke things out, both come with the same holes in their game, meaning it is anyone's job. That said, the job is almost certain to be either at second base or utility infielder. Short of the first half of 2013, Jean Segura has struggled to produce much at the plate. In fact, in 2015 he actually wound up producing no better than Nick Ahmed did. Nick Ahmed may very well be the very best defensive short stop in the National League. If his bat improves even the slightest, it will be very difficult for Segura to push Ahmed off the position. Of course, a return to early 2013 performance levels could change that. However, as things stand right now, Ahmed has better OBP skills, hits for more power, and plays better defense.

If Segura is able to win a starting job, his stock will indeed take an up-tick. He has the wheels to be a decent run-scorer. If he bats in front of Pollock and Goldschmidt, he could find himself riunning for days. Of course, that all assumes he can win a starting job. Second Base is looking crowded right now with Jean Segura, Chris Owings, Phil Gosselin, and Brandon Drury all competing for the job. One of Owings or Segura will be the utility infielder, as they are the only two who can also man short, and Chip Hale likes to weave his lineups, so even the utility spot could see plenty of ABs over the course of the season.
Welp, we may be in a little disagreement about the value of Segura, but for now I'll default to the Arizona Expert. You can read more of James work at the AZ Snake Pit, and check back soon for more Team Previews!