To many, 1993 is considered the watershed moment in Hip-hop's golden era.  Classic album after classic album was released over that year.  It's the only year I can think of that's in the title of an all-time hip hop classic.  Some might even argue a top 10 song of all time within the genre.  I'm of course talking about the Souls of Mischief classic and title of this post.  If you don't know by now I like to ramble about something that has nothing to do with baseball in my intro.  This is to set the stage for the theme of the week's two start pitching tiers.  This week we delve into the greatest years in hip hop.  Why? because if there's one thing I know better than baseball it's soccer… oops, I mean hip-hop.  Then again soccer is pretty awesome….did you know we have a site here on Razzball where we talk about it exclusively?  My plugs are shameless like William H. Mace, better have legs like B-Ham if you wants to keep pace, lace the track, dutchies dipped in honey, two start pitchers ain't nothing move but the streamonator $.  Okay now back to the lecture at hand, perfection is perfected…. What's perfection? Why the greatest years of hip-hop of course.  So I'll discuss this week's two start pitchers in relation to each great year in hip-hop and share some science on the top jewels to drop in the tier's title year.  If I missed any years or albums let me know.  Hell drop some of your favorite jams/albums/miscellaneous stories about your mom's slutty college experiences in the comments. I like to talk about all those things…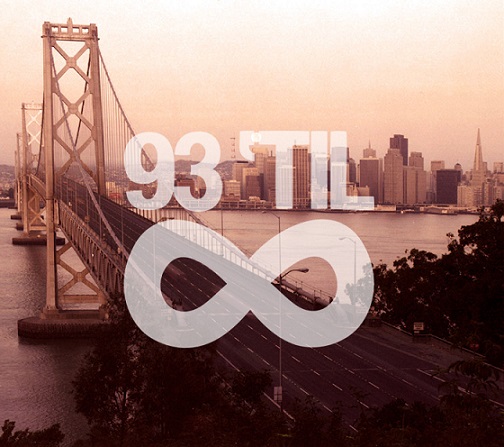 1993 (Aces) – The Nine – Three had a whole bunch of classics Wu-Tang's Enter The 36, Snoop's Doggystyle, Souls of Mischief's 93 Til', Tribe's Midnight Marauders, KRS's Return of the Boom Bap, Black Moon's Enta Da Stage, De La's Buhloone Mind State, Digable Planets, The First Jazzmatazz, Lords of the Underground, Cyprus Hill Black Sunday…You get it, it's a long list. Well this list of aces is not nearly as long, but due to some players being pushed back this week's list of aces is pretty deep. Kershaw, King Felix, Greinke, and Bumgarner. Okay maybe it's not so deep, it's four guys, but then again Kershaw is a one man Wu-Tang Clan so he counts as 9 or 10 or 100. Never sure on the exact number of members. Sort of depends if you count Cappadonna or not. I do, but I erase U-God from my memory. Who's U-God? Exactly…..
Clayton Kershaw, LAD: (@MIL, @COL); Felix Hernandez, SEA: (@LAA, vs. OAK); Madison Bumgarner, SF: (vs. SD, vs. MIA); Zack Greinke, LAD: (@MIL, @COL)
1988 (Must Starts) – 88 was a great year some people might even say it's a better year than 93 but those people are old. So be nice to them, and speak slowly.  If they offer you a Worther's original, take it and smile.  88 was chock full of dope releases Run DMC's Tougher Than Leather, PE's It Takes a Nation, EPMD Strictly Business, NWA's Straight Outta Compton, The Great Adventures of Slick Rick, Eric B & Rakim's Follow The Leader, Big Daddy Kane's Long Live the Kane, the list goes on.  This tier is also full of classics and great starts. Andrew Cashner and his starts at San Fran and Arizona, Dallas Keuchel and his .39 ERA. Quick aside on Keuchel say what you will about his K rate but he's a must start right now.  He's like hotel sex for your ratios. Hotel sex waddayamean?  Yes hotel sex, it's the best sex. Hotel's making affairs better since 1778.  I included young studs Carlos Martinez, Michael Pineda, Danny Salazar, and Drew Smyly.  These kids are pitching like studs and all have enough upside that they need to be started each and every time they go out. Even if I hate Pineda's matchups this week he needs to be started, no questions.  Even if he's facing a roster of space aliens sponsored by BALCO.  Danny Salazar is sporting a 13.26 K/9 at the moment and a 2.37 BB/9. He punched out 7 Royals on Wednesday which is no small feat when you consider the Royals team K% is 14.8%. That's 2.1% lower than the next best club the A's.  He gets the Twins in his second start so anything less than 20 K's out of Danny S should be a disappointment.  Drew Smyly looked great in his second start of the season punching out 10 Yankees at the stadium in 6 innings.  On Tuesday he gets another tough matchup against the Sox at Fenway, but gets his first friendly start of the season when the Rangers travel to Tam-PAH.
Andrew Cashner, SD: (@SF, @ARI); Dallas Keuchel, HOU: (vs. TEX, @LAA); Scott Kazmir, OAK: (@MIN, @SEA); Carlos Martinez, STL: (vs. CHC, @PIT); Jordan Zimmermann, WAS: (vs. MIA, vs. ATL); Drew Smyly, TB: (@BOS, vs. TEX); Danny Salazar, CLE: (@KC, vs. MIN); Michael Pineda, NYY: (@TOR, vs. BAL); Alex Wood, ATL: (vs. PHI, @WAS)
1996 (One Good Start/One Bad Start) – Much like the past two years 96 had a lot of classics but some of the early stages of the jiggy era were starting to take shape and we lost one of the all time greats.  Don't get me wrong 96 gave us Jay-z's Reasonable Doubt, De La's Stakes is High, Mobb Deep's Hell on Earth, The Fugees The Score, The Roots Illadelph Halflife, Tupac dropped Makaveli and All Eyez on Me before heading to the big park jam in the sky.  We also got personal Ralph favorites Dr. Octagon, Rass Kass Soul on Ice, Redman's Muddy Waters, Nas' It Was Written, Ghostface's Ironman, and Outkast's ATLiens. Good year right?  Well sure but we lost Tupac, Dr. Dre had his lowest point with The Aftermath (one good song), Master P showed up with Ice Cream Man, men rapped along to X-rated songs by Lil Kim, and Diddy started to get famous.  Like I said it ain't all good and that's the truth.  Same with these pitchers it ain't all good.  You have one good start and one bad start, so most of these double dippers  you may want to avoid once this week.  I dropped Tyson Ross down into this tier because he's walking too many batters and sporting an ERA in the 5's over his past three turns.  You will also see Shane Greene or as the podcast's JB calls him "Super Greene".  Sorry JB but Greene has been 7 shades of awful his last couple of starts and is more Soylent Greene than Super at the moment. What's Soylent Greene?  Hint it's people!!!!!
Jeff Samardzija, CWS (vs. DET, vs. CIN); Jake Odorizzi, TB: (@BOS, vs. TEX); Tyson Ross, SD: (@SF, @ARI); Garrett Richards, LAA: (vs. SEA, vs. HOU); Phil Hughes, MIN: (vs.OAK, @CLE); Shane Greene, DET: (@CWS, vs. KC); Matt Shoemaker, LAA: (vs. SEA, vs. HOU); Jesse Hahn, OAK: (@MIN, @SEA); Travis Wood, CHC: (@STL, @MIL); Aaron Harang, PHI: (@ATL, vs. NYM); Kyle Hendricks, CHC: (@STL, @MIL);
2001 (Meh) – This was a big year for NY hip-hop maybe the last big one.  Jay-z dropped the Blueprint, Nas answered with Stillmatic, one of my all-time favorite albums and maybe the genre's greatest concept album dropped in Masta Ace's Disposable Arts.  This was also the period where the Alt hip-hop scene of NY was booming with Def Jux releasing Cannibal Ox's classic Cold Vein, and Aesop Rock's Labor days.  Even with all of these classics there was a lot of disappointments in 2001 chief among them Wu-Tang's Iron Flag.  People were listening to Project Pat and Ja Rule.  That's not good.  This group of arms is the same some potential classics that could come out of nowhere, like Jeff Locke.  Locke's been a bit unlucky as his BABIP is out of line with his peripherals in particular his ground ball rate. The streamonator has him valued at $15.1, right below Corey Kluber and just above Matt Shoemaker.  Both the Reds and Cardinals struggle against lefties, as the two clubs rank 22nd and 23rd in team wOBA vs southpaws.  I'm listing Mat Latos even if there's a very good chance he won't make both starts as he nurses a hamstring injury.  He claims that to miss a start he needs to be "missing a limb".  I would contend that he could very well be missing a limb.  Latos is an old 27, I guess that's what happens when you live off a steady diet of donuts and deep fried snickers.  He also relies on his four-seamer and slider and has seen a steady decrease in velocity on both since 2013.  His O swing% has had a sharp decline thus far this year going from 35.9% in 2014 to 23% in 2015, and with a Z-contact% of 92.6%, it's safe to say so no one's fooled by Mat with one T's stuff anymore.  Latos is the Iron Flag of 2015 pitchers.
Jeff Locke, PIT: (vs. Cin, vs. STL); Matt Garza, MIL: (vs. LAD, vs. CHC); Jesse Chavez, OAK: (@MIN, @SEA); David Phelps, MIA: (@WAS, @SF); Josh Collmenter, ARI (@COL, vs. SD); Mat Latos, MIA: (@WAS, @SF); Clay Buchholz, BOS: (vs. TB, @TOR)
2014 (Stay Away) – You like any Hip-Hop that came out in the last 18 months? Me either…..Then again maybe Chase Whitley can be this tiers Action Bronson and build off his first good start.
Kyle Loshe, MIL: (vs. LAD, vs. CHC); Chase Whitley, NYY: (@TOR, vs. BAL); R.A. Dickey, TOR: (vs. NYY, vs. BOS); Trevor May, MIN: (vs. OAK, @CLE); Wandy Rodriguez, TEX: (@HOU, @TB); Scott Feldman, HOU: (vs. TEX, @LAA); Bud Norris, BAL: (@NYM, @NYY), Ryan Vogelsong, SF: (vs. SD, vs. MIA); Kyle Kendrick, COL: (vs. ARI, vs. LAD); Ross Detwiler, TEX: (@HOU, @TB)
Remember these starters are subject to change. If anyone was missed or gets pushed back/moved up drop me a line in the comments and I'll Rank 'Em.