Welcome to the Weekend, RazzFam and RazzFriends!
Last week, in Razzball Ambulance Chasers: Picking Up Where We Left Off With Harper, Albies, Tatis, and Others, I reminisced about the old days of early 2022. Luis Robert's star was bright. Bryce Harper's arms were almost as strong as his dad's, and the Mike Trout discussion was…well…it was the same as it is every year.
Why is Bryce Harper's dad's right arm that huge? His arms are no where close to being proportional ? pic.twitter.com/dDAN4DTWaw

— Ben Ledbetter (@Ben_Ledbetter10) July 17, 2018
Initially, I asked Grey if I could dedicate this entire edition of Ambulance Chasers to butts, and he said I could (even suggested the title "Ambulance Chasers: Chapped"). I am going to save that article for another day though. Sorry to disappoint you!
https://twitter.com/gifs_baseball/status/1513716316301058052?ref_src=twsrc%5Etfw
But enough about butts. There are these things called "arms". You may have heard of them. I have heard people say things like "Wow, that guy has an arm on him!" which indicates some folks have arms and some don't. I do know that these so-called arms are pretty important to pitchers. Today, I wanted to give you some updates on these pitchers whose arms were in various states of unwell since the 2022 season ended. I will use the 2023 Razzball Rankings and the Streamer/Razzball 2023 Preseason Projections to guide this conversation. If you have not been checking out both already, do it now!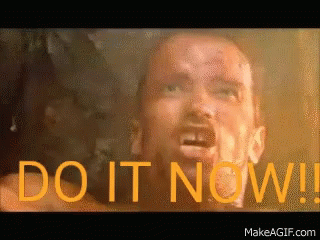 First, drafting for pitching is my least favorite thing. It reminds me a lot of dating apps: You sign up for the app, get overwhelmed by the sheer number of people out there, watch some get picked off, and when you start to feel comfortable with someone *BOOM* oblique tear! Labral tear! Tendinitis! Then you have to decide if this relationship is worth the time you will spend off the market or if you should do like "Frozen" and let it go. Your heart will go on, but let's be real, you never forget the one that first gave you so much hope.
Here are some players that may have made you feel that way last year and updates on how they are this year.
Meet The Mets (at The Infirmary)
I am not a medical professional, but when looking at the injuries that have plagued the Mets over the past year, it's tempting to speculate. What are they doing back there? Making balloon animals? However, when we look at Max Scherzer, Jacob deGrom, and Carlos Carrasco, we must consider their age in this equation.
Not too long ago, someone asked me in the comments if age was related to injuries, and when looking at this group, it is a fair question (on the other hand, Charlie Morton).
In the offseason, the Mets won over the aging but productive Justin Verlander while deGrom was shipped off to Texas. In addition to Verlander, the team also locked down Kodai Senga and Jose Quintana.
Mets ? Signing pitchers age 30 or older

— Yukon Cornelius (@YukonCo11087978) December 11, 2022
We will check back in during the season if the Mets are haunted or just maybe need some prune juice. It will help if Scherzer can avoid getting bit by his dog.
The Compelling Case of The Blue Jays
What pitcher broke your heart by hopping on the Tommy John Train in 2022? For me, it was Hyun-Jin Ryu. While he was at the top of a few pitcher rankings, he quickly fell out after having a rocky early season that screamed "Thomas Jonathan!" like your mom when she's mad at you.
Ryu is still far from a return (projected return July 2023), but the Blue Jays' offseason pitching moves, including locking down Chris Bassitt, have seemingly put the Jays back on the path to 2021 form. Bassitt joins Alek Manoah and Kevin Gausman, both of whom are in the Razzball 2023 Top 20 Pitcher rankings. Phew!
Until Ryu returns, Yusei Kikuchi is expected to have the opportunity to grab the fifth starting spot. Keep that one in your back pocket.
One downside of this Jays rotation is the amount of HBPs they dole out.
Alek Manoah lead the AL in HPB last year.

Chris Bassitt would have been 2nd

Jose Berrios was 4th.

Lot of brusies delivered from Jays pitchers.

— Buds N Blue Jays (@BudsJays) January 29, 2023
Other Thomas Jonathans
In 2022, 93 MLB players had Tommy John surgery. 91% of those were pitchers, the average age of which was 23.
Besides Ryu, players that received Tommy Johns included Shane Baz, Daulton Jefferies, Anthony Bender, Walker Buehler, Tanner Rainey, Andrew Kitteridge, Casey Mize, and John Means. The 2022 Tommy Johns added to existing Tommy John surgeries Ryu, Jefferies, and Buehler had prior to 2022.
The good thing about Tommy John surgery is that players eventually come back! Tyler Glasnow, Spencer Turnbull, and Joey Luchessi are just a few pitchers that have the potential to make an impact after their return from Tommy John surgery. Some other wildcard Tommy John returnees there were once top prospects include Forrest Whitley and Adrián Morejón.
Forrest Whitley struck out 7 over 4 innings for Sugar Land last night. He touched 99.6 MPH with the fastball and generated 14 swings and misses. #Astros #LevelUp pic.twitter.com/HPycIxHxPz

— Astros Future (@AstrosFuture) August 28, 2022
Whether you are rolling the dice on an older guy, a previously injured guy, or both, now you know a little bit more about the battlefield ahead and how to prepare for it. Regardless of what you choose, always have a back-up plan (something I will bring up in the following weeks).
---
Are you making any changes to your pitching strategy based off injuries you had last season? Share with me in the comments here are over on Twitter at keelin_12ft.