And so it begins… are you ready? I SAID, ARE YOU READY!?!?!? Put on your finest man-thong, blaze up a fatty, blare THIS at max volume, and get hyped for opening day. My red eye is gushing so hard right now that I truly need a supersize man-pon. I fully expect this to be the greatest season in MLB's wondrous history, with my contributions changing the face of fantasy baseball for our children's children. Remember me for what I become, not for what I am… Or is the other way around? Either way, the season is on the verge of commencing and I've yet to lavish upon you my opinions on who will implode and who shall conquer. Fantasy baseball isn't a game, for it's a lifestyle and I chose this LIFE. I wouldn't have it any other way.
I am Tehol Beddict, and this is Disgrace/Delight, Pitcher edition. TAKE HEED!!!
Be sure to check out my Football prowess over at the Razzball Football pod (with the OFFICIAL RAZZBALL Game of Thrones podcast starting tomorrow!)
Pitchers I expect to Delight in 2016
Stephen Strasburg – Shall we give this one last try in Strasy's contract year? This tantalizing tart struck out a pube-scorching 37% of the batters he faced over his last ten starts of 2015. For much of last season, I served Strasburg verbal tube steak, as he disgraced himself to levels I never believed fully possible, making me feel like the most hyped up pitching prospect in baseball history was finished! Burg did this to us in 2014 as well, as I'm sure you recall, so we may be foolish in thinking he can throw this superbly over the course of a full season, but now that he's dropped a few rounds in ADP, I feel more comfortable than a Kardashian on their knees, in drafting this young stallion. Say one thing for the Kardashians, they swallow more raw meat than a stoned Tyrannosaurus Rex.
Carlos Martinez – Beddict's darkhorse Cy Young candidate for 2016 has been selected by the Elder Gods to dominate the opposition as if they were no more valuable than the crud left on Lindsay Lohan's panty liner after a night on the town. After struggling early in the year, C-Shart murdered in his next 144.2 innings, striking out 149, walking fewer than three batters per nine innings, to go along with a sterling 2.55 ERA nearly matched by his excellent 2.80 FIP. That's hot. That's super hot.
Marcus Stroman – What this young man did in returning from injury last season is beyond comprehension. I haven't witnessed a comeback like that since Crazy Horse and Chief Gall scalped the bejesus out out of General Custer and his squad back in 1876. If you want to get analytical… I don't, actually, but I'm still drafting Stroman everywhere I can get my talons on him.
Tijuan Walker – The prodigal son returns, allowing us the pleasure of basking in his excellence, for we worship him as he is the heir to the throne. This is the year. I can feel it so deep in my balls that the hair follicles are actually falling out. Can you imagine life without ever having to shave your sack? What a time to be alive! Anyway, Walker is a player I've chosen to gamble on the last two years, and I'm not about to start now. There's so much untapped talent here, and I intend on harnessing this young man and riding him like Seattle Slew, to glory and power.
Yordano Ventura – Like that man-porn you accidentally watched, I just can't get Yordano out of my head. Their is a dominant pitcher inside of this psychotic bastard, and if it's not in 2016 it shall never come to pass. We caught glimpses of the hoggishness in the playoffs as Ventura was the ace of the World Series winning Royals, and even though he let me down for most (almost all) of 2015, I'm still going back to the well. It's always the year after the year I predict them to blow like Mt. Vesuvius that these players blossom into superstars and cultural icons. Never forget what I said here on this fine Spring morning. [Jay's Note: Wait, then what happened to Domonic Brown?]
Carlos Rodon – Am I the only one confused as to why Rodon is ranked so low on ESPN? Normally stunning, young flame-throwing Cubans are a hot commodity in the fantasy world, but it's possible I'm missing something (wouldn't be the first time). The homey impressed me by cutting his walk rate significantly from the first half (13.9% vs. 9.7%), to the second, giving insanely valuable fantasy work near the end of the season. I'm an upside guy, and there ain't many you can draft this late that can give me a boner in an ice bath. Rodon is one of those special men.
Jimmy Nelson – Am I gonna get the half Nelson or the full Nelson? Hopefully this time I won't be pinned down by a 275 pound Aryan nation member in the prison bathroom. Full Nelson it is.
Yu Darvish – There's actually people out there instructing me NOT to draft my favorite pitcher in the world and all I can say is: I cant feel my face when I'm with Yuuuuuuuuu.
Pitchers I expect to Disgrace in 2016
Jeff Samardzija – In 2015, Smadge was battered like Jared Fogle on the prison yard, and my Gods was it brutal!  Six inch or foot long? The league leader in hits and runs allowed was paid a King's ransom to go back to the National league where he excelled in the past, but I for one, am not expecting anything exceptional. Let it be clear as the "substance" I left in your mother's throat that I'm the biggest Samardzija fan there is, but even I cannot fathom this golden haired beauty ever becoming the Cy-Young candidate I envisioned when he was running post routes for the Fighting Irish. Brosephine has been getting crushed like one of Elton John's towel boy's butt holes, and I won't stand for it any longer. He's being drafted far too high for my taste. You've got to be realistic about these things.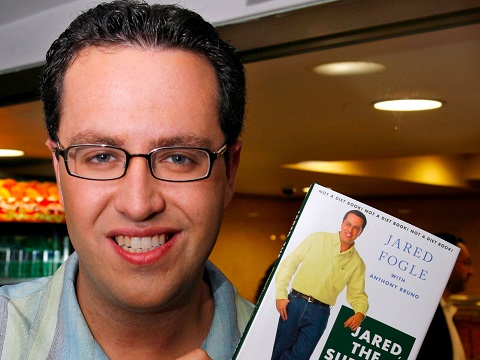 Jake Arrieta – The fourth ranked pitcher on ESPN? I can't. Every stat says we should believe Arrieta is an ace in the prime of his career, and maybe I'm just feeling awful for Orioles fans as I'm sure they desperately want him to fail, but he certainly won't be on a single one of my fantasy teams. I suppose that could be a good thing for him though…
Shelby Miller – I think Miller will be solid, but if you're drafting him based on the thought that he shall repeat last season's numbers with the addition of a ton more run support, you might end up feeling emptier than Chaz Bono's nut sack. Take heed.
Thank you for joining me for another edition of Disgrace/Delight. It's been an honor reading your comments about how worthless I am in giving advice and how I'm a self absorbed, peenless monkey. I will cherish these memories when I'm old and grey, defecating in the chamber pot of my Castle, reading my 15th Pulitzer Prize winning novel that was turned into a multi-billion dollar movie franchise while simultaneously blowing lines off the back off of Sharon Stone's granddaughter's butt cheeks. Have a great weekend!