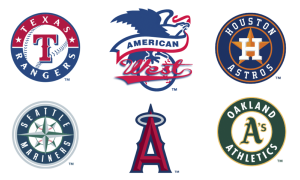 The American League West. Home to the defending World Series Champion Houston Astros. Home to the best player in baseball. Is that Mike Trout or Shohei Ohtani? Home to the team that has a need for speed, as the Seattle Mariners acquired Dee Gordon. Can some of that speed and "other stuff" be transferred to the arm of Felix Hernandez? Home to the only team that has had a Bush own the team, pitch for the team, and had, not one, but two POTUS's. Or is it POTI? Home to the team with the second-lowest payroll in all of baseball. The Oakland Athletics are at $50.7 million for the 2018 season, while the Boston Red Sox have a $229.7 million payroll for the upcoming season. Ladies and gentlemen, the American League West.
The 2018 Razzball Commenter Leagues are now open! Free to join with prizes! All the exclamation points!
Please, blog, may I have some more?