I'd be lying to you if I said I was satisfied with last week's streamers. We had a couple of pitchers absolutely pummelled, but it felt like that happened to every pitcher across the league. My ERA and WHIP are laughably bad in some leagues, but almost every fantasy manager is dealing with the same issues. That motivates me to bounce back here because we need to lower those rates. With that in mind, let's start by looking at the favorable matchups for the week!
Favorable Team Matchups
7 Games
Philadelphia Phillies (vs. MIA, at CIN)
St. Louis Cardinals (at COL, vs. PIT)
6 Games
Atlanta Braves (vs. CIN, at KC)
Los Angeles Angels (vs. WAS, at BOS)
Pitching Streamers
Marco Gonzales, SEA (vs. COL)
Gonzales is always one of our reliable streamers, and he should cruise to a quality start against Colorado. The Rockies were dead-last in runs scored, OBP, and wOBA on the road last season and always struggle outside of Coors Field. That's great for Marco, allowing three runs or fewer in 24 of 31 starts last year. He's also got a 3.89 ERA and 1.20 WHIP over the last three years and should enter this matchup as a -150 favorite or higher. The Streamonator loves this play, projecting Gonzales to provide $14.2 worth of value.
Kyle Gibson, BAL (vs. OAK)
Many people forget this, but Gibson was an All-Star just three years ago. The righty had a 3.71 ERA and 1.22 WHIP but really struggled for the Phils last year. That ballpark did damage to his numbers, but moving to Camden Yards should do wonders. That was the most pitcher-friendly park in baseball last year, and Gibson hasn't even had a home start yet. That's great news because he has a 1.08 WHIP through his first two starts and faces an Oakland team that was last in nearly every offensive category last year.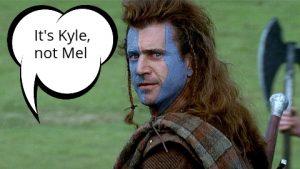 Mike Clevinger, CWS (vs. BAL)
Clevinger is starting to get picked up in every league, and it's easy to understand why. The former ace has a 3.19 ERA and 1.16 WHIP since his rookie season, throwing five scoreless innings in his ChiSox debut. That's a really encouraging sign since he stuck out eight batters, picking up that gem against an amazing Astros lineup. Baltimore is far from that, ranked 24th in OBP last season and 28th in K rate this year. The Streamonator agrees that this is a phenomenon pick-up, projecting Clevinger to provide $13.6 worth of value.
David Peterson, NYM (at OAK)
We just discussed how Oakland had the worst offense in baseball last season, and they might be even worse this year. That's bad news against a lefty like Peterson, providing a 3.23 ERA, 1.29 WHIP, and 10.6 K/9 rate in his 19 starts last year. That's all you can hope for from one of your streamers, and he should sail to a quality start against the worst lineup in MLB. Oakland Coliseum is also an outstanding park to pitch in, and it should allow DP to bounce back after a rough opener.
Anthony DeSclafani, SF (at DET)
Disco had just six starts in an injury-riddled 2022 season, but this guy was a stud in his first year with the Giants. The righty registered a 3.17 ERA and 1.09 WHIP in his debut season in San Fran, and we expect that to carry over here. That's what we saw in his opener, throwing six scoreless innings against a dangerous White Sox lineup. The Motor City Kitties are far from scary, ranked bottom-three in runs scored, OBP, wOBA, and K rate last year.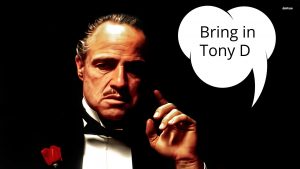 Cal Quantrill, CLE (at WAS)
I've never understood why Quantrill doesn't get more credit, but he's been one of our favorite streamers for years. This has been one of the most reliable pitchers over the last three years, posting a 3.14 ERA and 1.21 WHIP since 2020. His worst season in that span was a 3.38 ERA and 1.21 WHIP, making it hard to understand why he's not universally rostered in every fantasy league. A rough opening start has some fantasy managers worried, but a matchup with Washington should get him back on track. The Nationals are 28th in runs scored and 29th in OPS this year and might have the worst offense in the NL.
Hitting Streamers
Marcell Ozuna, ATL (vs. CIN, at KC)
Ozuna has had his fair share of issues off the field, but this guy can mash when he's playing every day. Over the last six seasons, Ozuna has a .270 AVG, .477 SLG, and .813 OPS. Those are impressive totals from one of your streamers, and we believe he can recapture that form in this favorable week. The list of pitchers Ozuna faces includes Luis Cessa, Connor Overton, Hunter Greene, Kris Bubic, Zack Greinke, and Brady Singer. Greene and Singer are the only two tough matchups, but both of those guys are prone to some dingers, which has been Ozuna's specialty throughout his career.
Nolan Gorman, STL (at COL, vs. PIT)
There aren't many great options among the seven-game guys, but Gorman is undoubtedly one of them. This is a highly touted prospect in the St. Louis organization, tallying a .278 AVG, .511 SLG, and .844 OPS in the minors since 2021. That's the guy we've seen through the opening two weeks, compiling a .350 AVG, .480 OBP, and 1.180 OPS. The ridiculous form has moved him up to the five-hole in this order at times and made him an everyday player. That's quite the treat in the heart of this dominant lineup, and we couldn't ask for better matchups. Gorman gets three games in Coors Field against that rubbish Rockies pitching staff and another four games against Vince Velasquez, Johan Oviedo, Roansy Contreras, and Mitch Keller for the Buccos.
SAGNOF (Saves/Steals Ain't Got No Face)
Steals Specialists
Myles Straw, CLE (vs. NYY, at WAS)
Straw is stuck at the bottom of this Cleveland lineup, but it hasn't hampered him one bit. He's got an absurd .517 OBP this year and is leading MLB with six steals. That's no surprise since he had 21 steals last year, and he shouldn't have any issues getting on base against a nightmarish Nats pitching staff and a Yanks staff missing half of their rotation.
Manuel Margot, TB (vs. BOS, at TOR)
Margot picked up a steal on Tuesday and Wednesday, despite posting a disastrous .154 OBP. That means he's swiped a bag in two of the three times he got on base, and we've seen him average nearly 15 steals per game since his rookie season. We get seven games from Margot here, and he should see some positive regression hit his ugly OBP.
Saves Specialists
Pierce Johnson (COL)
We weren't so sure who would close in Colorado with Daniel Bard landing on the IL, but Johnson picked up two saves last week. We wouldn't trust him for long, but he should have at least one more save chance this week if you're desperate.
A.J. Puk (MIA)
Puk got the first save for Miami and made his second appearance in the ninth inning when the team was up by four. That means he looks locked into the ninth inning, generating a 3.12 ERA, 1.15 WHIP, and 30 percent K rate last year.
Michael Fulmer (CHC)
Fulmer picked up the Cubs first save on Friday. He also made his first appearance in the ninth inning when they were up 4-0, so he looks like the guy!
Feel free to comment here or reach me on Twitter @Bartilottajoel if you have any questions!